Once you try snickerdoodles, there is no going back. But you know what is even better?! Caramilk stuffed snickerdoodles!
The photos for these caramilk stuffed snickerdoodles have been updated as of December 6th, 2016!
Christmas time means cookie time in my books! I love the smell of baking and giving away all the creations (after taste-testing a few of course!)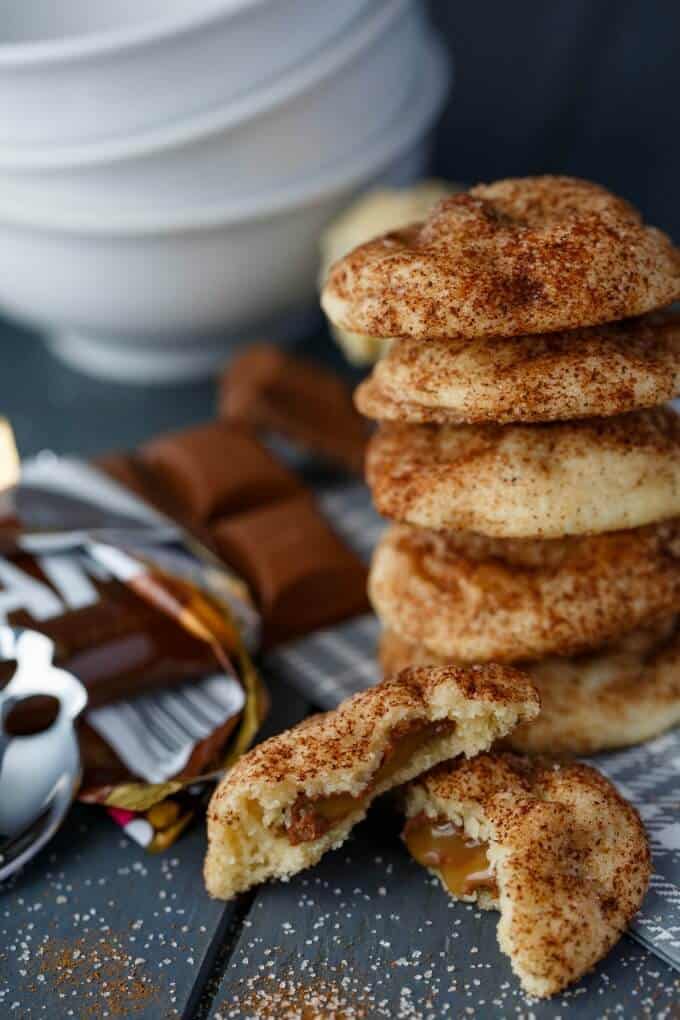 Snickerdoodles are a type of cookie that I was introduced to many years ago and fell in love! As you know, I am trying to update past cookie recipes, but sometimes a new and exciting post is necessary to bring out the wonders of an older recipe. I wanted to make my own snickerdoodles recipe that stood out from the rest. When I first started making snickerdoodles, I didn't realize they were suppose to be big and fluffy. The recipe I had used was delicious, but would not pass the snickerdoodles test! Now I am here with my own version: Caramilk stuffed snickerdoodles! You can leave them un-stuffed for that same great snickerdoodle taste, but has chocolate ever hurt anyone?!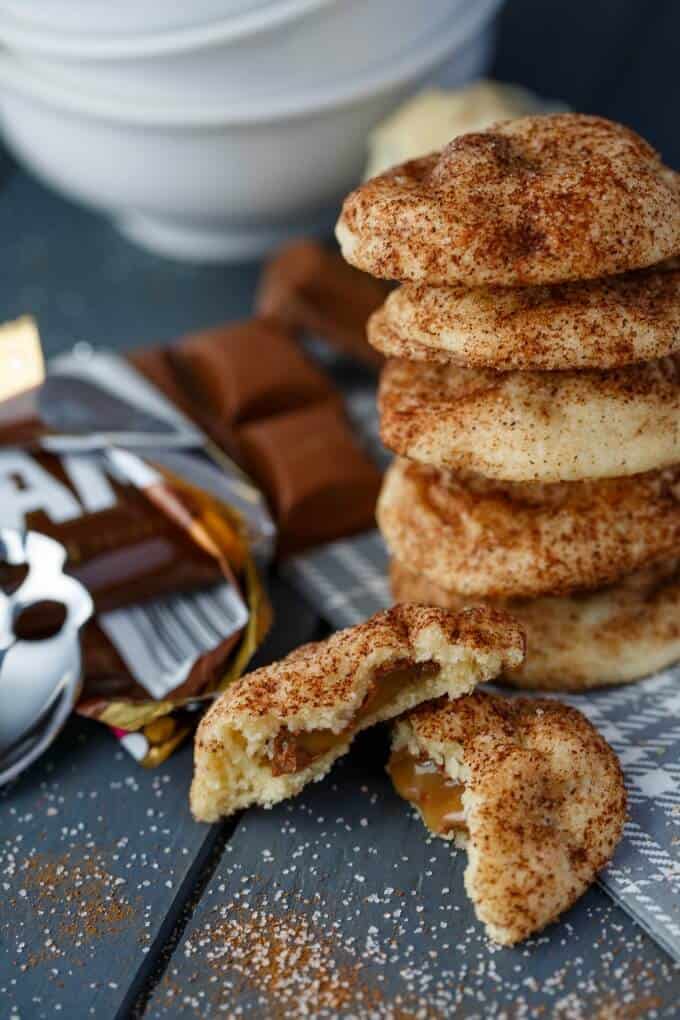 Now, I probably would not have made these stuffed snickerdoodles had it not been for the over abundance of Halloween candy my daughter still has left! It is never-ending! I was rummaging through the bag (taste-testing a few things along the way) and picked out the chocolate bar I had the most of, which happened to be Caramilk (no affiliation.) The idea of biting into a cookie and being welcomed with a mix of chocolate and caramel was too hard to pass up. And that is how this snickerdoodle variation was born!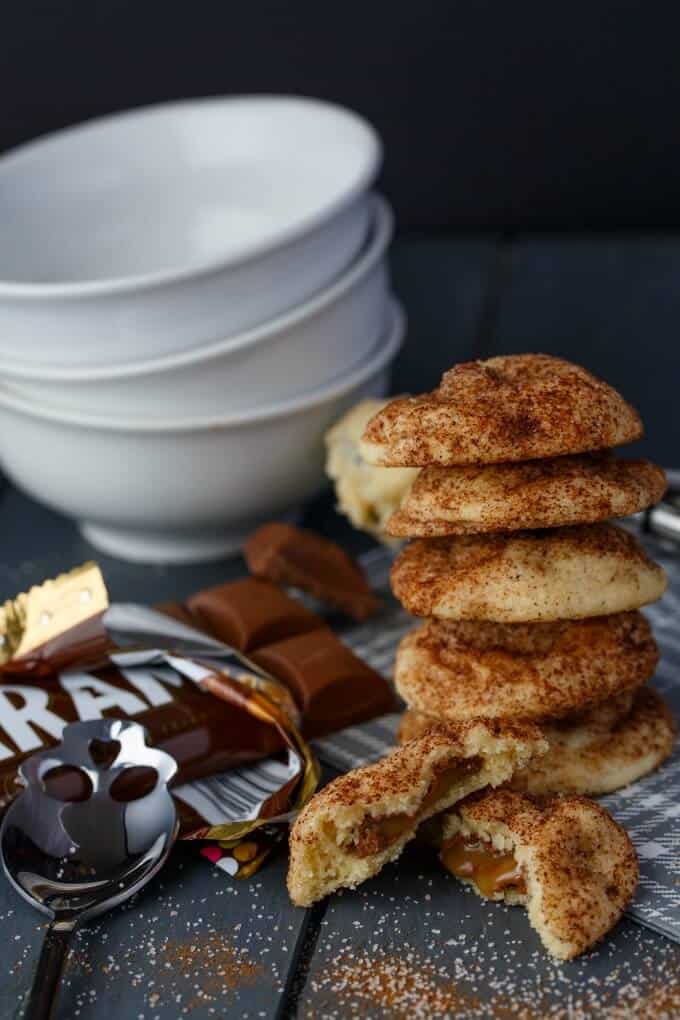 Even with all the Christmas shopping and wrapping out of the way, I still feel panicked! I have my holiday recipes planned out for the rest of the month, but there is just the matter of creating them and sharing everything with my readers…
Love these Caramilk stuffed snickerdoodles?! Try some of these recipes: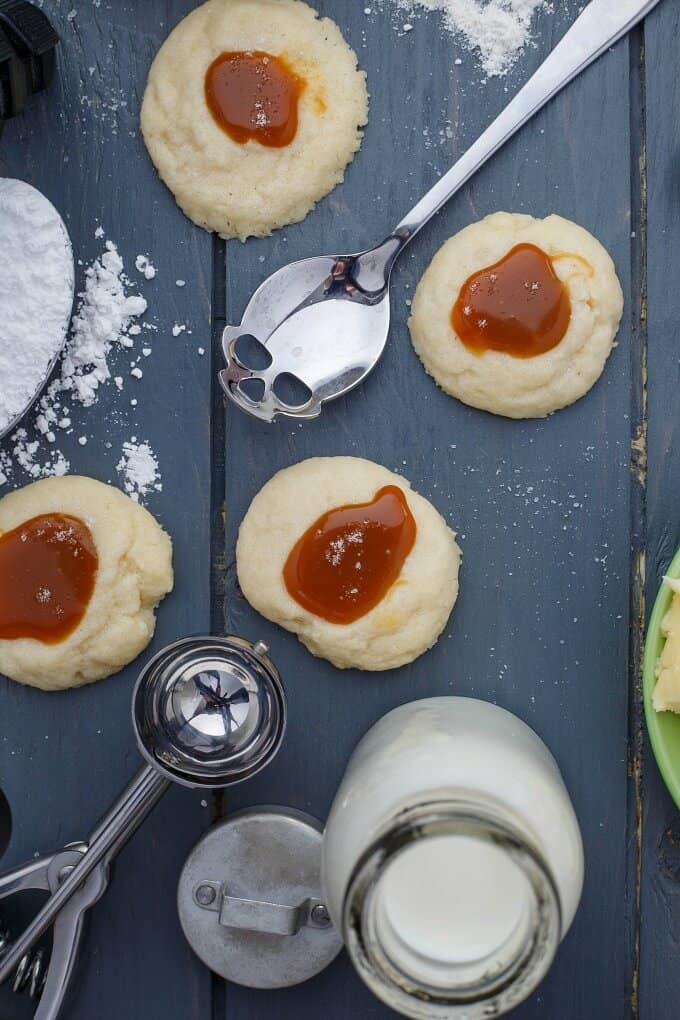 Thumbprint Caramel Shortbread Cookies