Zesty and festive, these chocolate dipped orange cookie crinkles are perfect for Valentine's Day (or any time of the year!)
The photos and recipe for these chocolate dipped orange cookie crinkles have been updated as of January 2nd, 2017!
I am kind of cheating today!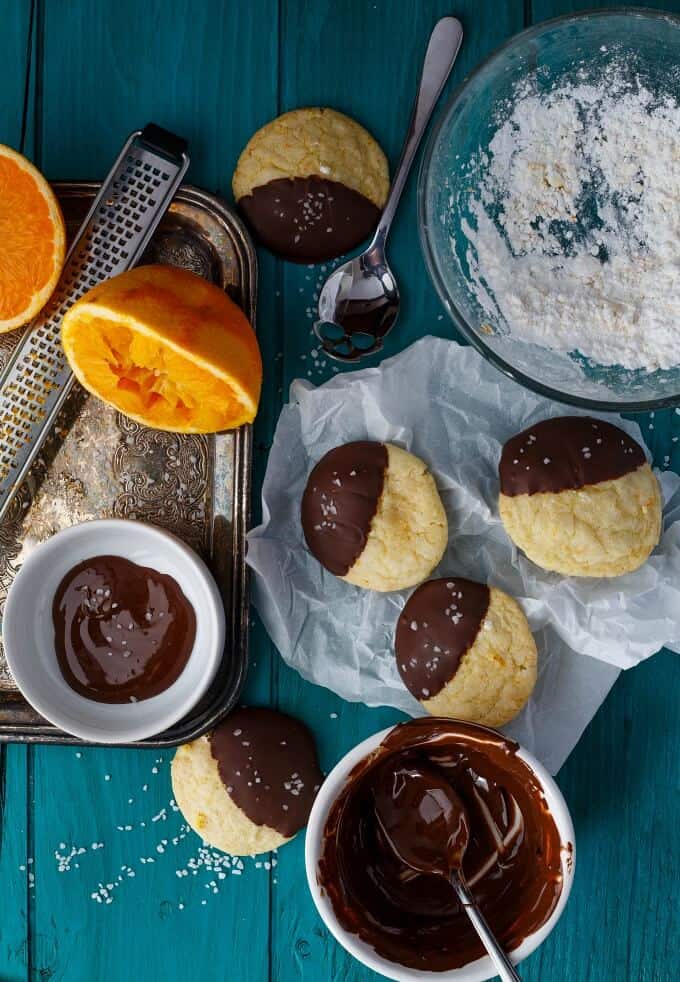 This recipe is based off my Orange Cookie Crinkles, which I posted last week. As this recipe has worked many times for me, both with orange and lemon flavours, I knew I would be using it again.
Now, this time around I didn't change it at all. I may have added more orange zest, but that is about it. They were perfect as is. But I wanted to spruce things up and immediately my mind went to the pairing of chocolate and orange.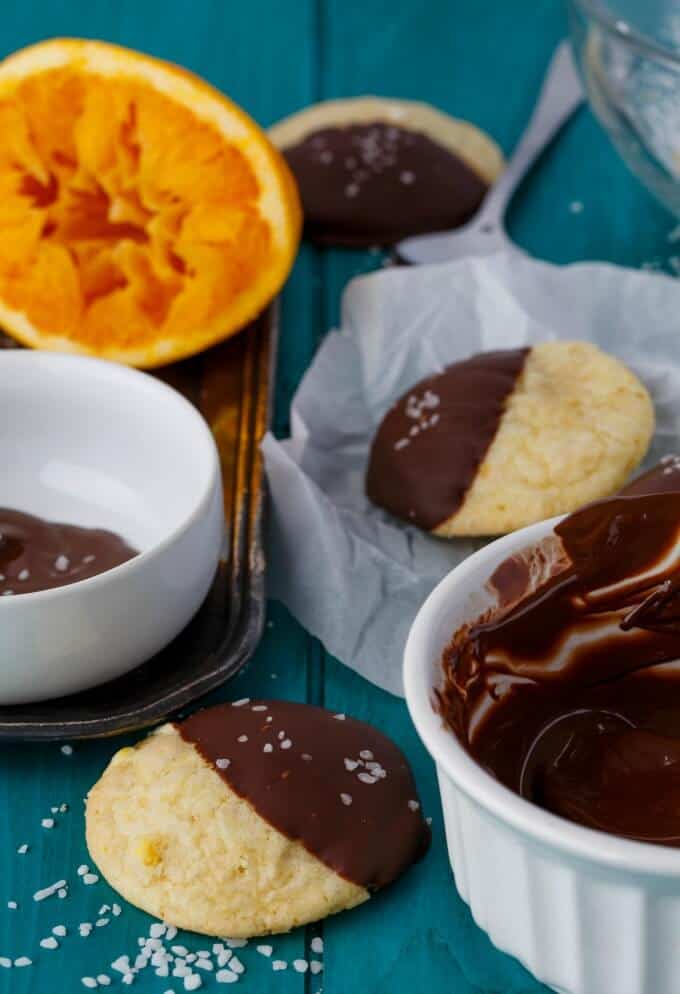 Easy, delicious, and a show-stopper! All you have to do is make a batch of these wonderful orange cookie crinkles and dip them into melted chocolate.
You can throw in some coconut oil into the chocolate to make a silkier texture, but just plain chocolate will work too. UPDATE: I love using coconut oil in my chocolate, but you will want to store these cookies between wax paper layers so the chocolate does not melt/stick to the other cookies. Refrigeration is key!
If you feel like going a step further like I did, once you dip half the cookie into the chocolate and place it onto parchment paper, take some coarse salt or sea salt, and sprinkle some onto the wet chocolate. This way, when the chocolate firms up, you get a wonderful taste of orange, chocolate, and this bite of salt. It works so wonderfully together, trust me! But if you don't want that extra salt, feel free to leave it out.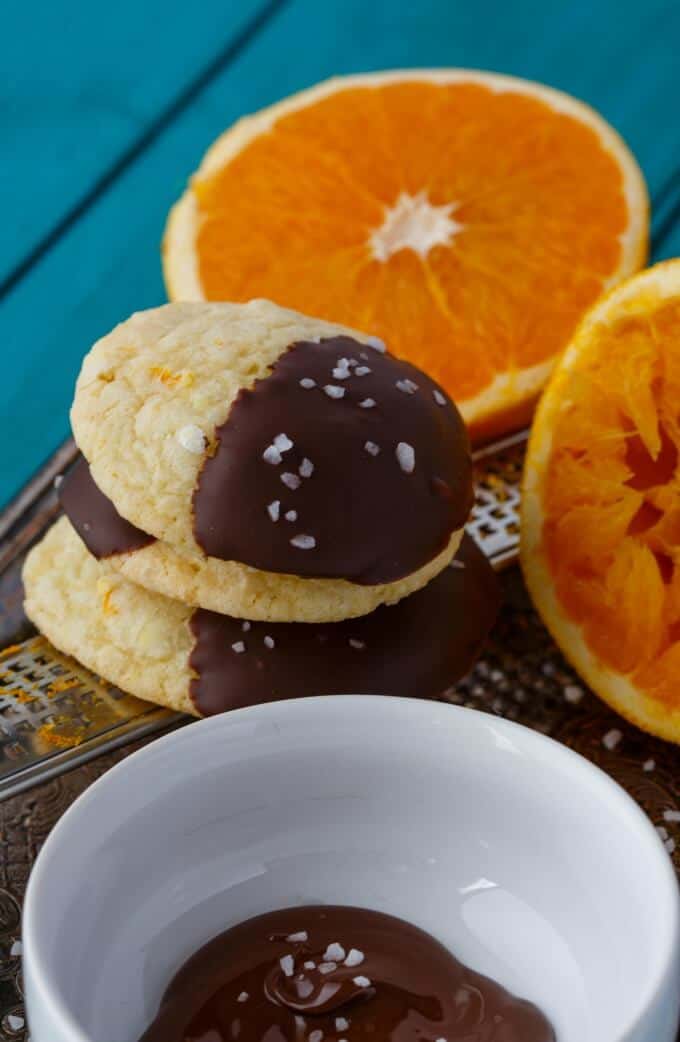 So, where does the cheating come in? No new recipe is presented, but I did spice up the end result! Sometimes a busy schedule calls for a change of pace, but I assure you, there will be many new recipes in the future (and sometimes, there will be recipes that are only slightly tweaked.)
I find when I create a recipe, my mind automatically goes to another place and starts to wonder how I can change this recipe for the better, or how I can create a unique twist to present to my readers. Sometimes I act on those urges, but often times I do not have the time with all the other recipes I want to create or try. What I am trying to say is, being a food blogger, you have so much you want to present to your readers, but only so much time to do so. And then more ideas enter your mind and you begin to push away those past ideas because you get excited with these new creations. Thankfully I write my ideas down so I can eventually come back to them (whenever that may be!)
Love these chocolate dipped orange cookie crinkles?! Try some of these recipes: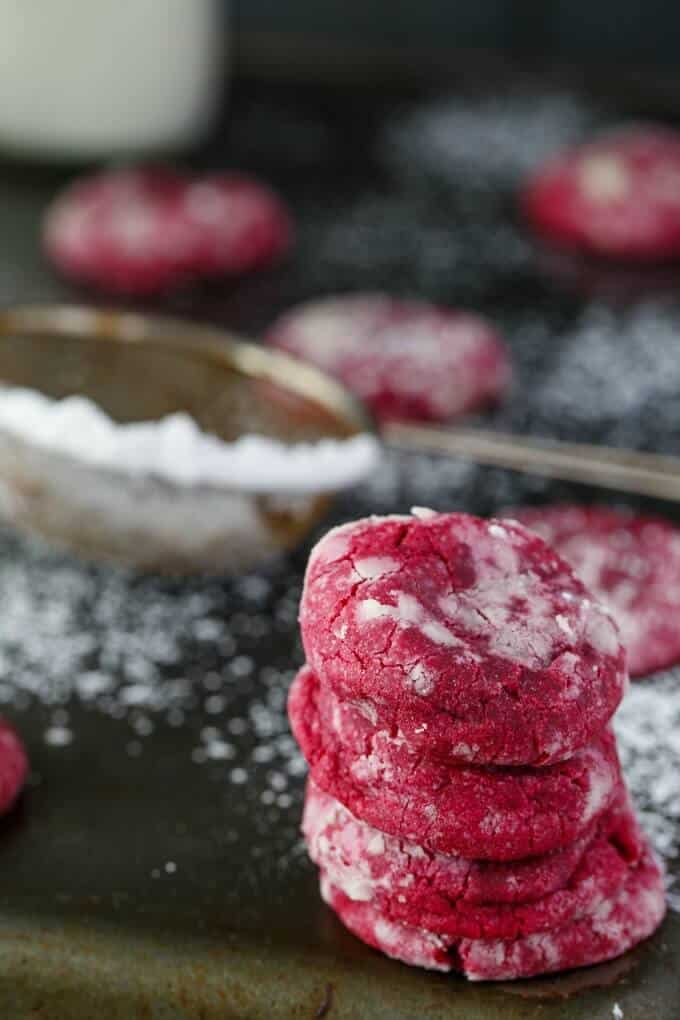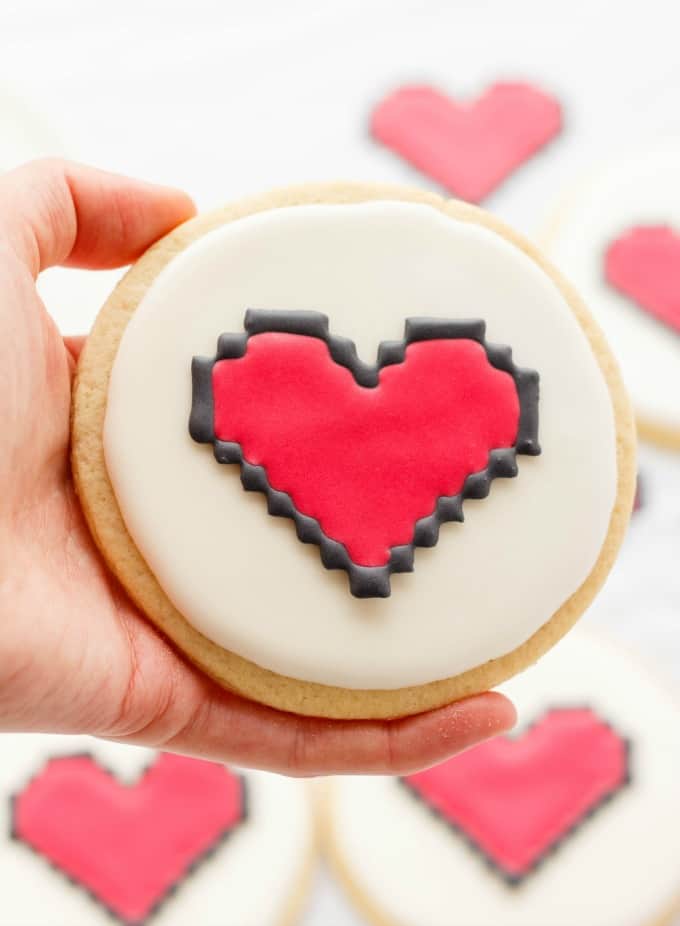 8 Bit Heart Cookies (No Special Cookie Cutter Necessary!) (Cookie Geek #2)