I know I have been slacking on posts this January, but these zesty maple turkey wings will make up for it! Who says Super Bowl appetizers cannot be healthy?!

This is a sponsored post. I was fortunate enough to receive monetary compensation and/or products from Canadian Turkey. Though compensation was received, all opinions are my own and I would not recommend a product that I did not enjoy.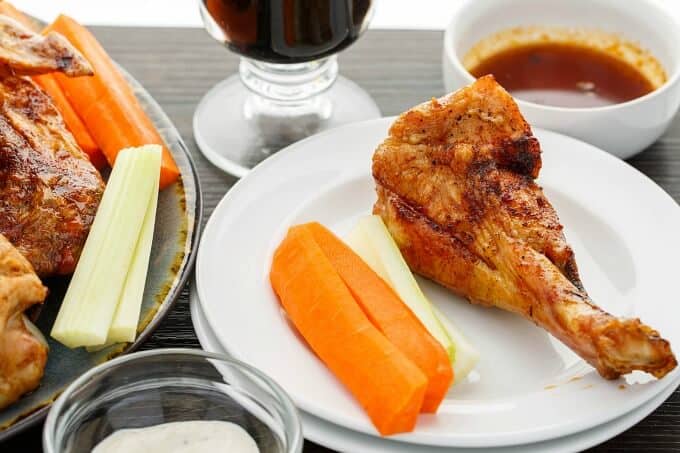 Today's post is SOOO relevant to New Year's resolutions and eating well.
When I was staying home with my daughter, life was "rough" in the sense that I was home by myself all day raising a sack of skin (sorry, my dad's words, haha.) However, at least I was so exhausted that I had the best sleeps of my life! And while I still got house chores, and house upgrades, done, I wasn't worrying so much about my "job."
Then 2014 hit and my daughter was at that age where I felt I could really get into blogging and still raise her with utmost attention. And it has been successful ever since! Whenever I feel down about the blog, she always tells me to keep going. Probably for all the sweets... LOL. But now I know what it is like to need quick and simple recipes 😉
Today I am back as a brand ambassador for Canadian Turkey, and with the new year comes new ways to use this healthy and hearty protein!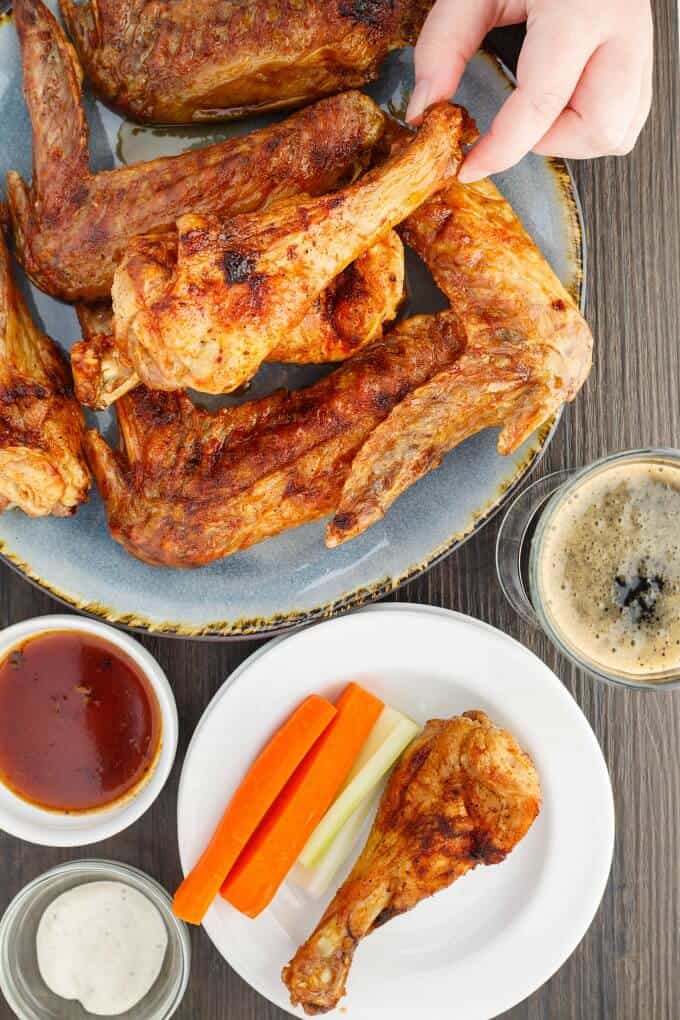 These zesty maple turkey wings are FANTASTIC for the Super Bowl coming up this weekend. People are still trying to stay on track with their goals, but let's be honest, appetizers usually get the reputation of being overly cheesy and greasy. But not today! Move over chicken wings, we have a new hero in town!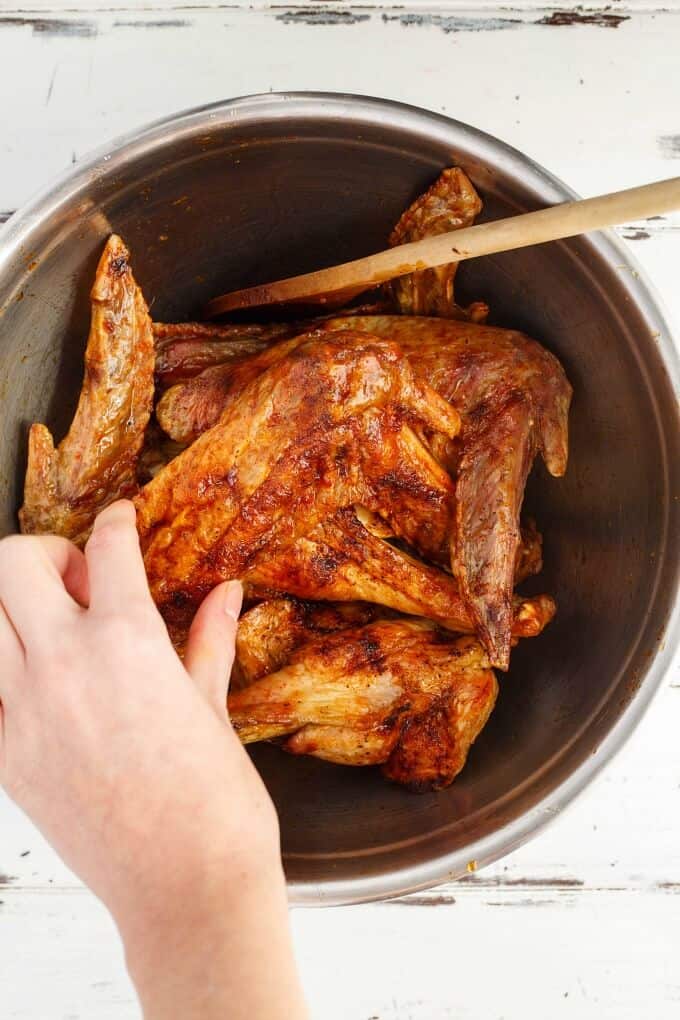 Seriously, where have turkey wings been in this household?! I think it is hard to overcome the fact that chicken wings are just so popular in the appetizer/bar world. With Canadian Turkey's goal of showcasing how turkey should be on your table all-year-round, I really hope turkey wings can become the new trend. I mean, at one point chicken wings were considered the "garbage" cut of meat of chicken. Now they are one of the most expensive cuts!
Speaking of expenses, turkey wings are DIRT CHEAP. My husband could not get over how little this meal cost. Our wings weighed in at 3 lbs and I don't think their price was much over $4. Maybe $5. Definitely under $10! I wish I took a picture of the package now, but no worries as I plan to stock my freezer with turkey wings for the summer months 😉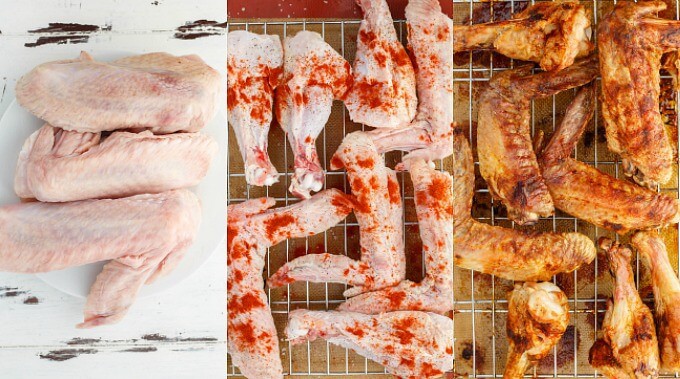 As I was saying above, life has become busy! When developing these zesty maple turkey wings, I knew it was all about health, ease, and creativity. Don't feel the need to break your goals this weekend, and don't feel you need to avoid food. Turkey is a lean meat filled with protein. And these maple turkey wings are baked, not fried!
Baked?! Some things can be baked and still yield very crispy skin. I have my wing recipe perfected! No soggy skin here, and better yet, a tasty appetizer that is not bad for you! Woohoo!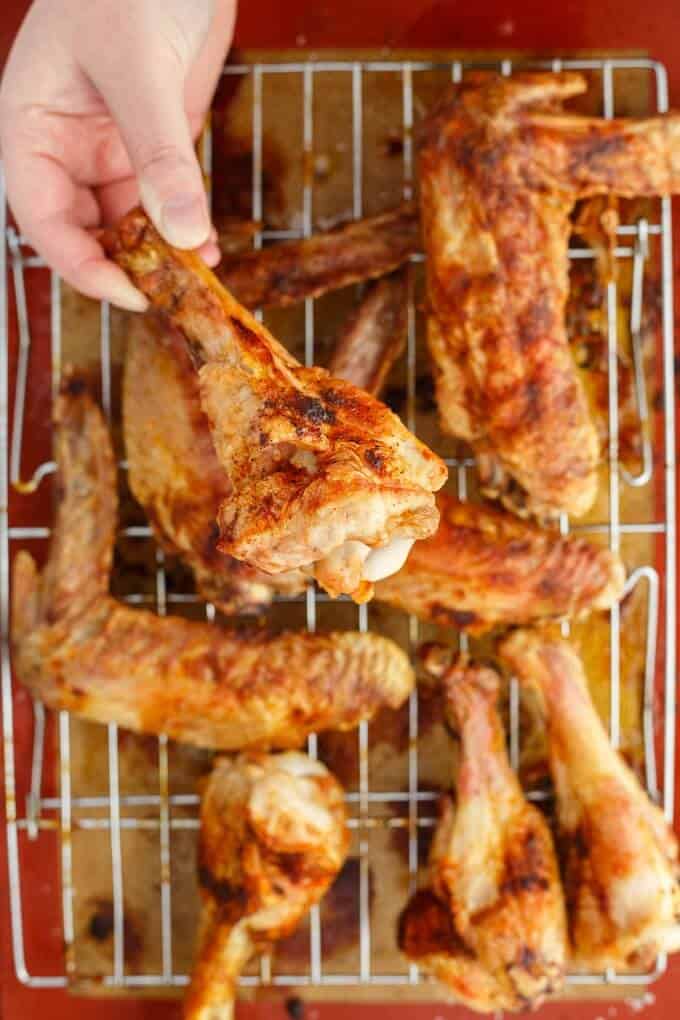 Clean up can be a bit messy for these maple turkey wings, but as long as you line your baking sheet with aluminum foil, it should catch most of the drippings. Having the wings elevated on a rack also helps crisp the skin as otherwise they would be sitting in the fat.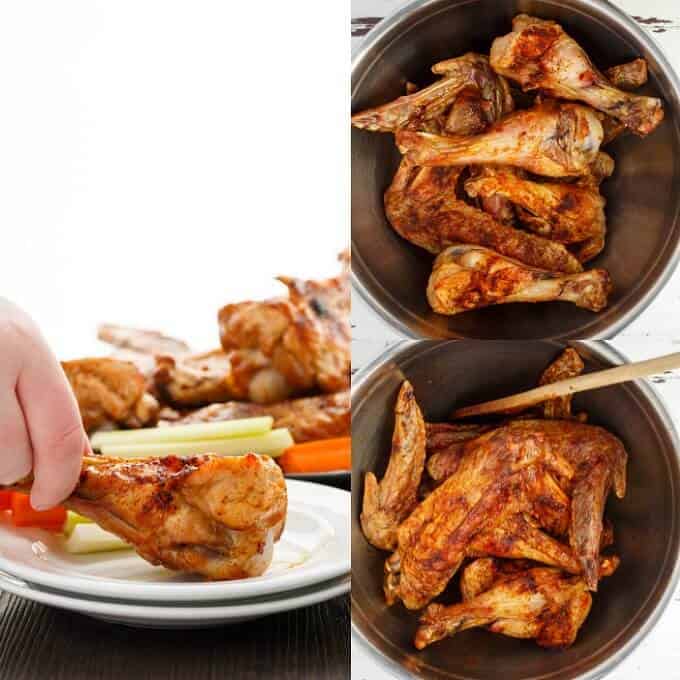 So if you are hosting your Super Bowl party at home, these maple turkey wings are for you! Cheap, super easy to make, and nutritious, this is one appetizer that can be made all year without making anyone feel guilty 😉 Throw in some celery sticks and carrots and you have a nice source of veggies! Well, at least my husband says carrots and celery need to go with wings 🙂
PS: My secret tip to really crispy wings is applying the sauce AFTER the wings have crisped up in the oven. Dry-baking the wings releases moisture, resulting in crispy skin. And no worries of burning your marinade 😉
📖 Recipe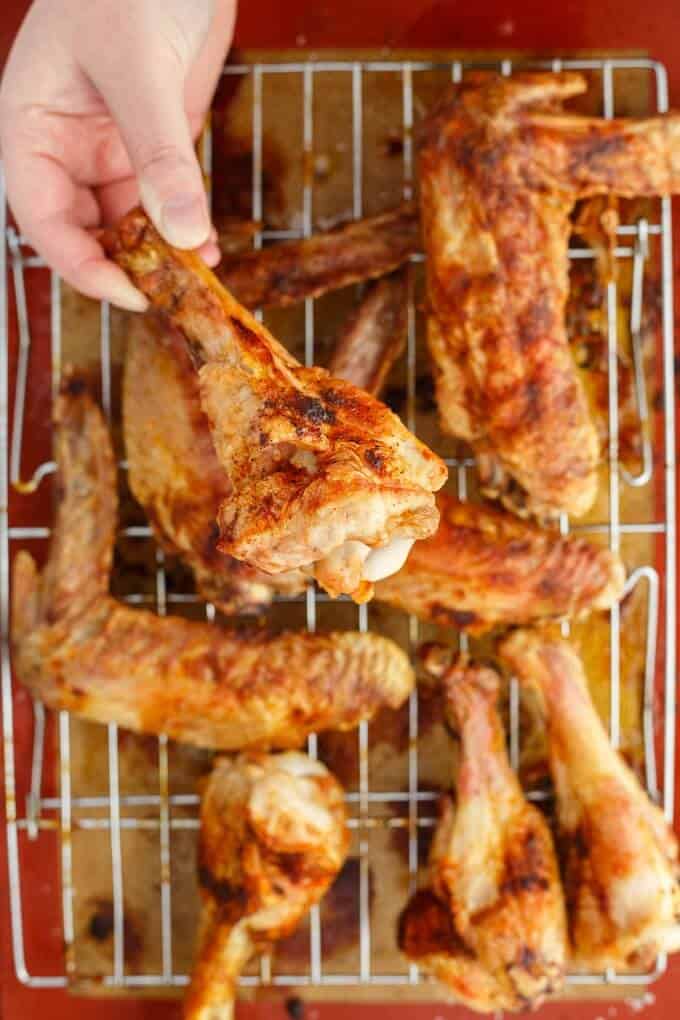 Zesty Maple Turkey Wings
A quick and easy Super Bowl recipe that is also great during the summer months!
Ingredients
3 lbs turkey wings, split and trimmed (I left the tips on but you can remove them.)
2 tbsp. pure maple syrup (not the artificial stuff!!)
¼ tsp. chili garlic sauce
½ tbsp. soy sauce
1 tsp. orange zest
1-2 tsp. paprika
Salt and pepper
Instructions
Preheat oven to 400F. Line a baking sheet with aluminum foil and place a cooking rack on top so the wings are elevated. Feel free to grease it so the wings don't stick.
Pat wings dry. Place onto rack and season with salt, pepper, and paprika.
Place into oven and bake for 20 minutes. Flip and bake for another 20 minutes, or until turkey reaches 165F.
Whisk remaining ingredients together to form sauce. Pour over-top of wings and toss until well coated. Serve with celery and carrots!
Notes
Dry-baking your wings (no oil) allows the moisture to release so you always have crispy skin. Feel free to brine the wings, first, if desired!
Nutrition Information:
Yield:

4
Serving Size:

1
Amount Per Serving:
Calories:

810
Total Fat:

42g
Saturated Fat:

12g
Trans Fat:

0g
Unsaturated Fat:

26g
Cholesterol:

276mg
Sodium:

399mg
Carbohydrates:

8g
Fiber:

0g
Sugar:

6g
Protein:

94g
This is a sponsored post. I was fortunate enough to receive monetary compensation and/or products from Canadian Turkey. Though compensation was received, all opinions are my own and I would not recommend a product that I did not enjoy.
Love these zesty maple turkey wings?! Try some of these recipes: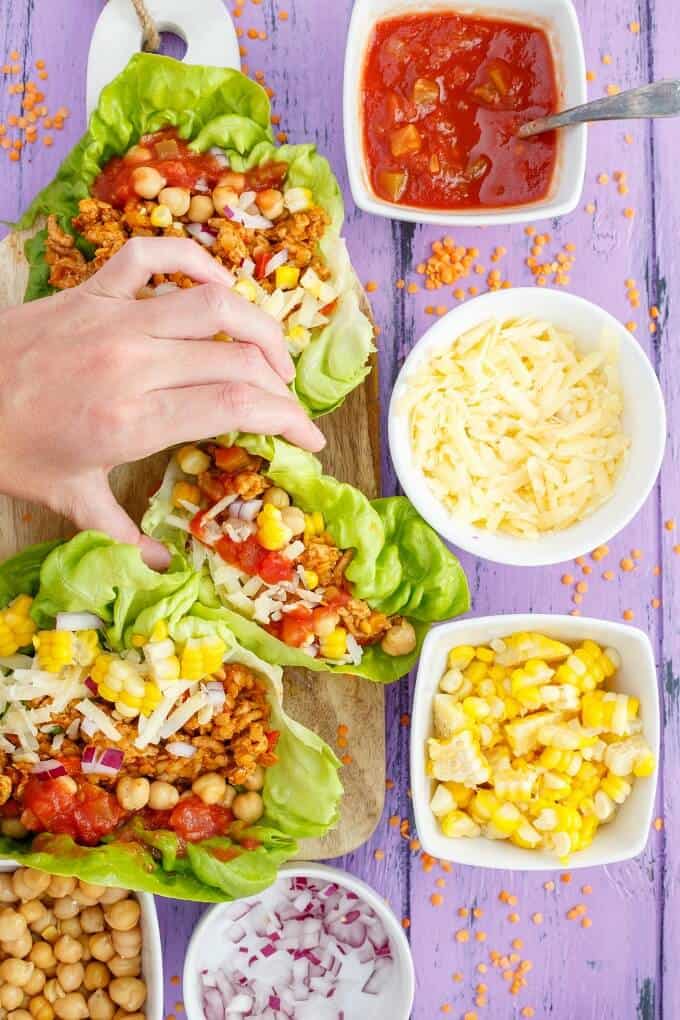 Taco Turkey-Lentil Lettuce Wraps