I love Summer Fresh salads, but sometimes I do not have access to them! This Summer Fresh Seven Grain Salad copycat recipe helps me out when I am just craving that delicious goodness!
I have an addiction.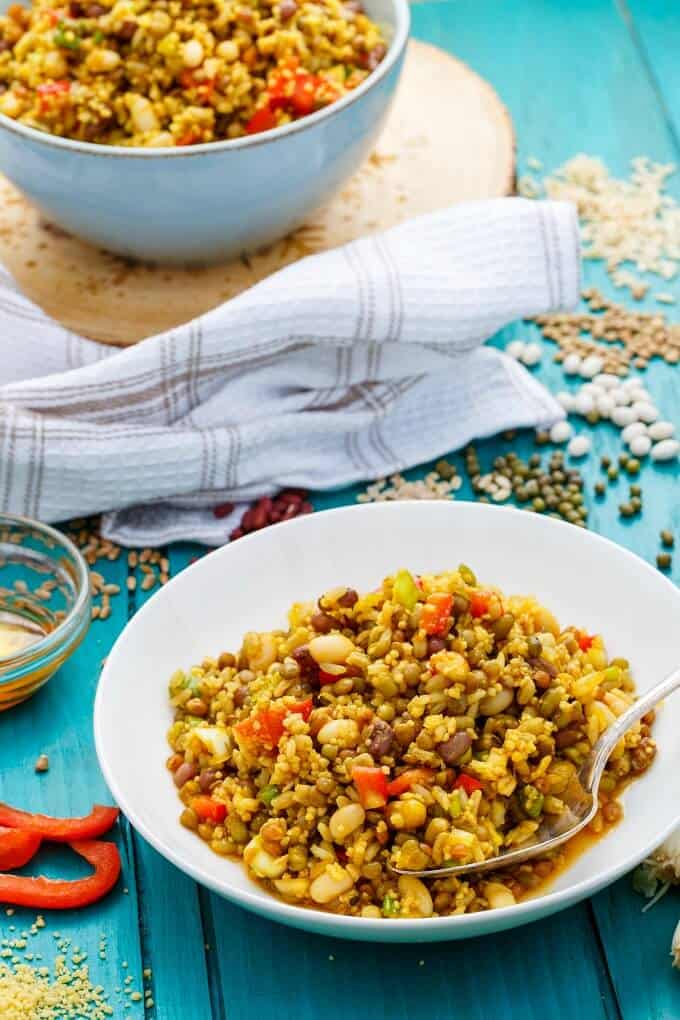 We are all about homemade meals and such, but sometimes there is a meal out there that stands out and you cannot resist it. That is the case with Summer Fresh and their salads. I absolutely love them!
So convenient and hearty, I could eat them all day every day (no affiliation, just stating my love!) Even Mr. TCW, the non-salad-lover really enjoys these. I tend to buy their salads from Costco but since that can be quite the journey for us, I have started recreating recipes and this Summer Fresh Seven Grain Salad copycat recipe hits the spot! You cannot even see the difference between them! Just look for yourself!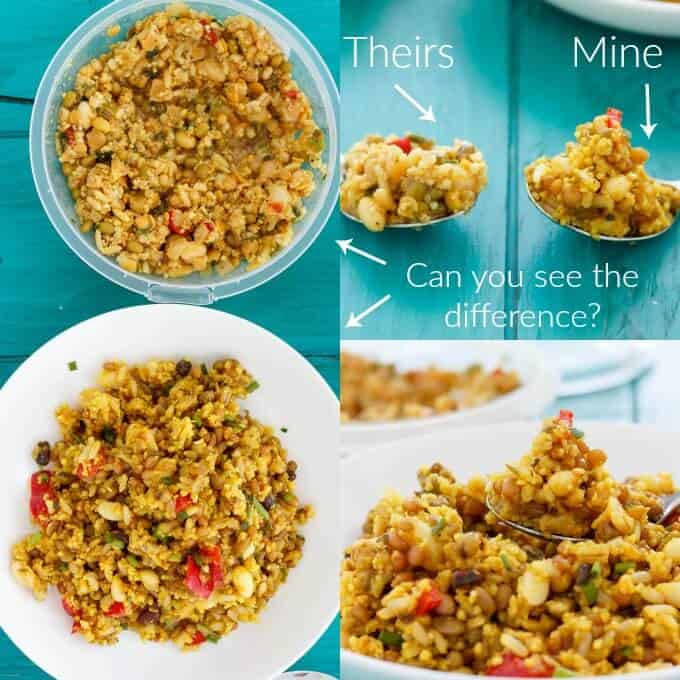 I tried really hard to get that vinaigrette right. I am sooooo close, but you know what? My husband says he prefers my version (muahaha, okay, he loves me but I sure like hearing that!) We ate this salad for days because I decided to cook all my beans from scratch.... Yeah, beans expand and before you knew it I could make this Summer Fresh Seven Grain Salad copycat recipe 10x over... But it was worth it!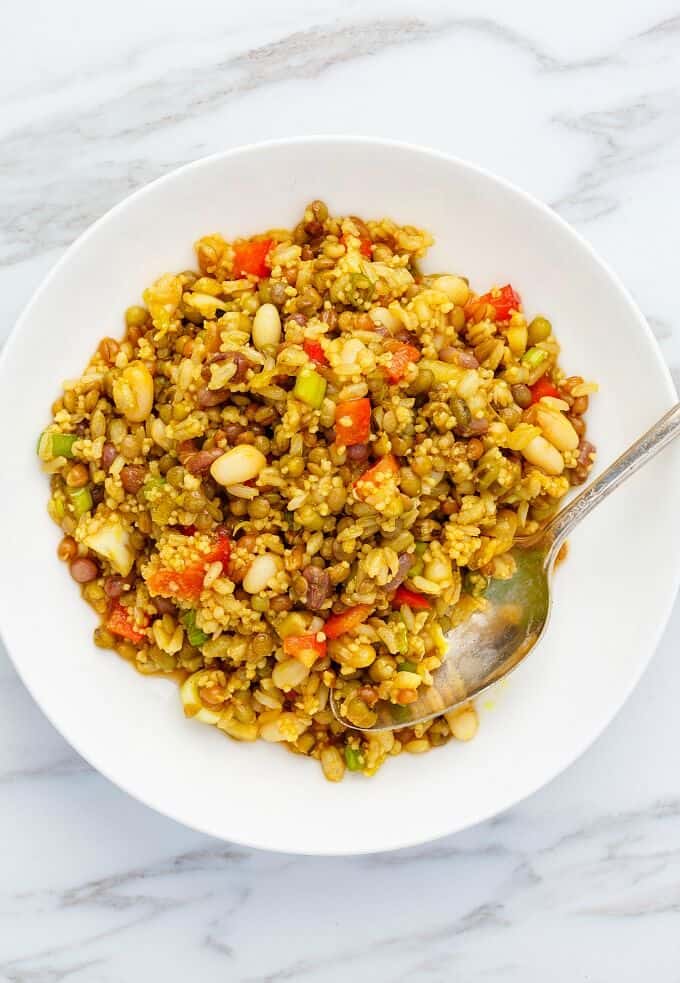 Of course, canned beans would work perfectly here (and are probably much preferred.) Don't get me wrong, working from dry beans is fine but for many you need to soak them overnight. Then you have to cook them and did I ever learn that some beans take a LONG time! That's okay though because this recipe can be made in advance. I like it both chilled and room temperature, but there is something about the chilled version. Maybe because I let the vinaigrette really soak into the salad.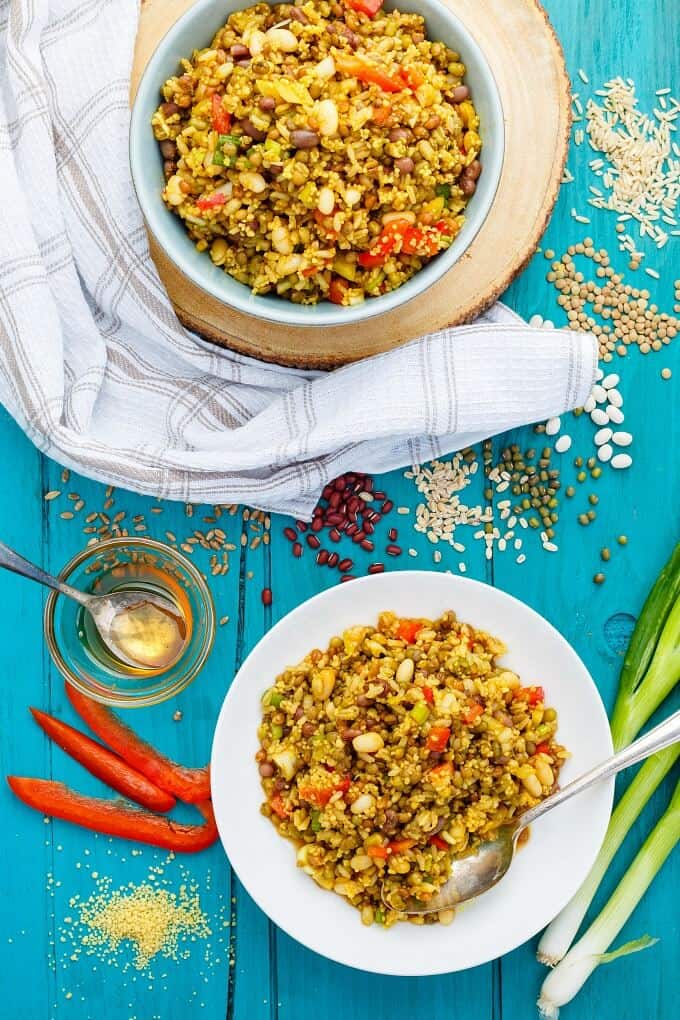 I stayed true to their recipe for the most part, following the ingredients on their label. However, I did use avocado oil over canola oil just because I assumed avocado oil would be healthier (and I love how clear it is!) Maybe this was the reason for the minor taste difference? It shouldn't be a big deal, so use whatever oil you prefer (but one that is more taste-less than olive oil.) I also love all the grains and beans in here! Some I had never worked with before but I am so glad I did because I LOVED them all! A perfectly healthy summer salad, but also great for back to school and office lunches!
Couple of things to point out! I followed the ingredients listed on the container, not from their site (for some reason they differ.) I can find all my beans at my local grocery store except wheatberry, which I found at the Bulk Barn under "hard wheat kernels." But I believe the Bulk Barn carries everything else! I also don't really measure the beans or ingredients out. So if you have a favorite ingredient, or one you don't like that much, then change it up to your liking! I just cook up a bunch of beans and add them in (because even if you measure out ½ cup of each dried bean or grain, they are not going to result in the same yield: that is why I base this recipe on cooked ratios!)
📖 Recipe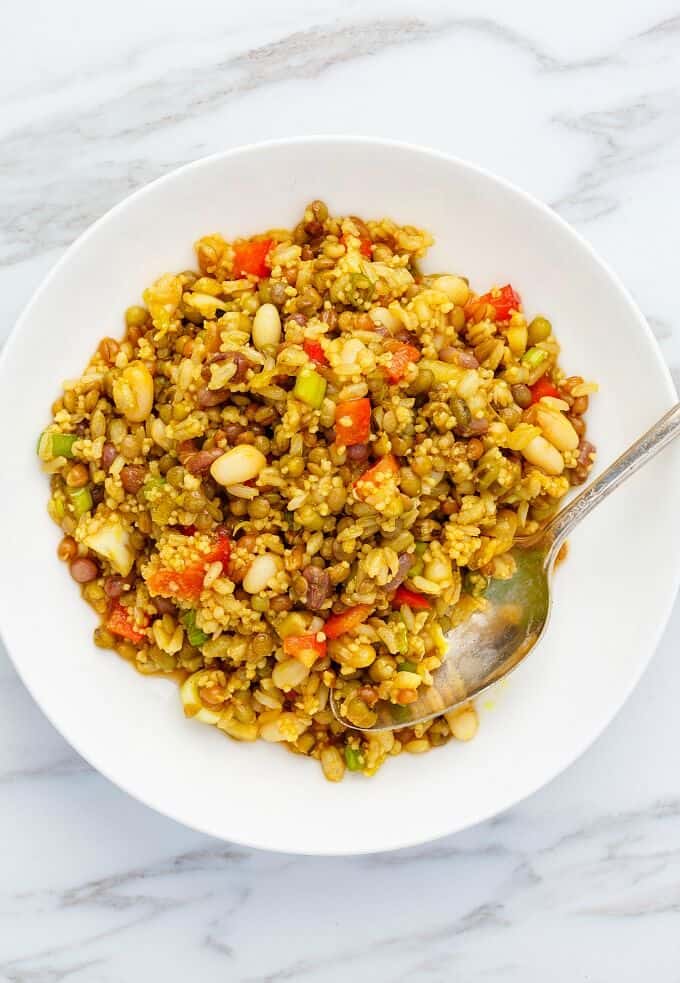 Summer Fresh Seven Grain Salad Copycat
This copycat recipe is so simple if you go the canned route (but dry beans are a real treat!)
Ingredients
½ cup uncooked green or yellow lentils (6.5 oz cooked)
½ cup uncooked wheatberry (4 oz cooked)
½ cup uncooked green mung beans (5 oz cooked)
½ cup uncooked brown rice (6 oz cooked)
½ cup uncooked couscous (6 oz cooked)
½ cup uncooked navy beans (4 oz cooked)
½ cup uncooked adzuki beans (4/6 oz cooked)
½ cup uncooked black turtle beans (4 oz cooked)
½ cup uncooked pearl barley (5 oz cooked)
½ cup chopped green onions
½ cup chopped red pepper
Salt and pepper
Sauce
10 tbsp. canola oil (or avocado)
6 tbsp. soy sauce
8 tbsp. vinegar
4 tbsp. honey
Salt
2 tsp. turmeric
½ tsp. cumin
¾-1 tsp. citric acid
Instructions
Toss all the beans, grains, and veggies together.
Whisk all the sauce ingredients together. Combine with salad mixture and chill until ready to serve. You can use more or less sauce based on your preferences.
Notes
This makes a BIG batch, so you can always halve it for individual use 🙂 If you find the salad too dry, whip up another half batch of dressing!
Nutrition Information:
Yield:

8
Serving Size:

1
Amount Per Serving:
Calories:

503
Total Fat:

21g
Saturated Fat:

2g
Trans Fat:

0g
Unsaturated Fat:

19g
Cholesterol:

0mg
Sodium:

966mg
Carbohydrates:

66g
Fiber:

12g
Sugar:

19g
Protein:

14g
I know not all of these grains/beans can be found canned, but for the most part I consider this a super simple salad. Whether you go the from-scratch route, or the canned route, you will not regret your decisions! This will be coming out all autumn long!
Love this Summer Fresh Seven Grain Salad Copycat?! Try some of these recipes: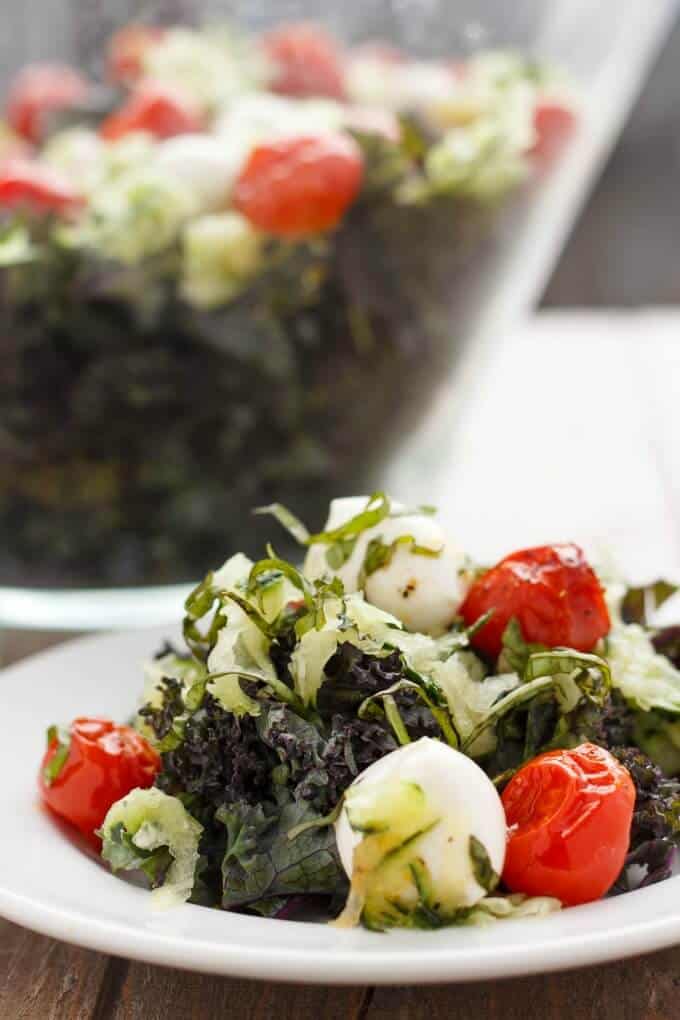 Roasted Tomato, Cucumber, and Bocconcini Salad