Back to school is all the rage! Push dinner aside and think about a fun lunch. These homemade lunchables with ham are perfect for your young one (and much healthier, too!)
Today's post is an unofficial guest post from my sister. These homemade lunchables with ham were her idea and she made the dish here! However, being the weirdo she is, she has decided not to make a blog of her own (or voice herself here at mine!) She prefers the behind-the-scenes aspect and I am cool with that. Come over and cook more often, Kelly!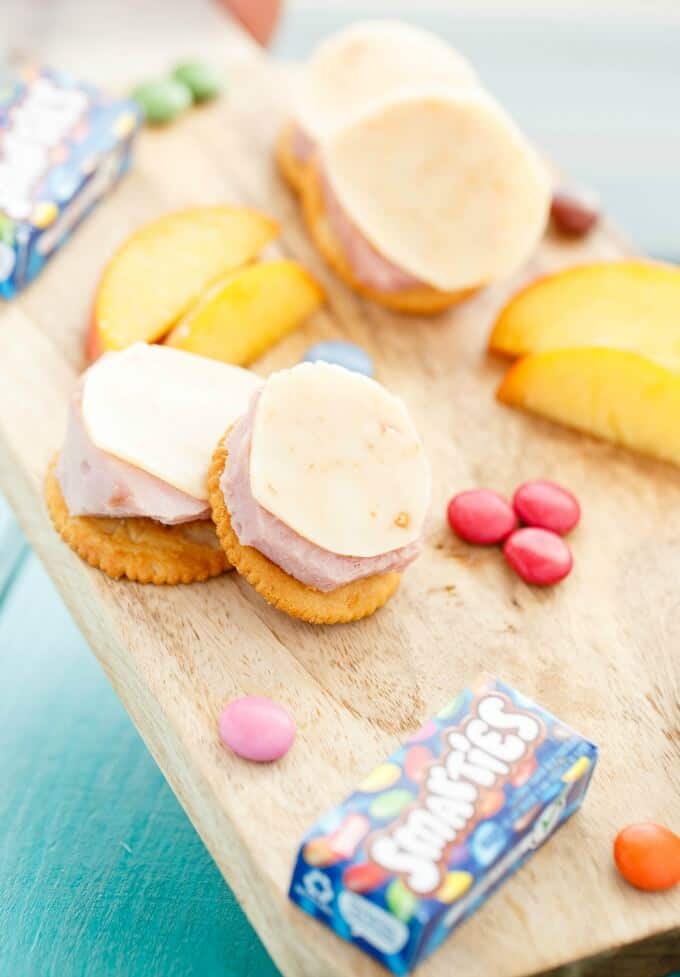 Lunchables were not in our lives growing up. Way too expensive for my parents. As we got older and my dad honed our bargain skills, we indulged more with ON SALE lunchables. My favorite? The cheese pizza! My sister was that kid who would eat any (and still does to this day when my dad can find them for $1 a piece.) That being said, both my dad and sister have corrupted my child into loving these things. A little sad for a mom who loves homemade foods, but hey, everyone deserves a treat! That being said, I do really prefer the homemade route and so do schools (less garbage.) My daughter's love for ham came through big time when we addressed these homemade lunchables!
Sadly, she was not here to try them initially when we were photographing them, but as you can probably guess, even the smallest ham in the slow cooker makes a ton! When she got back from her cottage trip she inhaled these! I didn't even feel bad serving her a plate full of these because I knew exactly what was in them (okay, I wasn't rolling out homemade crackers but hey, the meat was prepared at home, right?!) Probably helped that she had a ham sandwich the night before so she was allllll ready for some ham lunchables.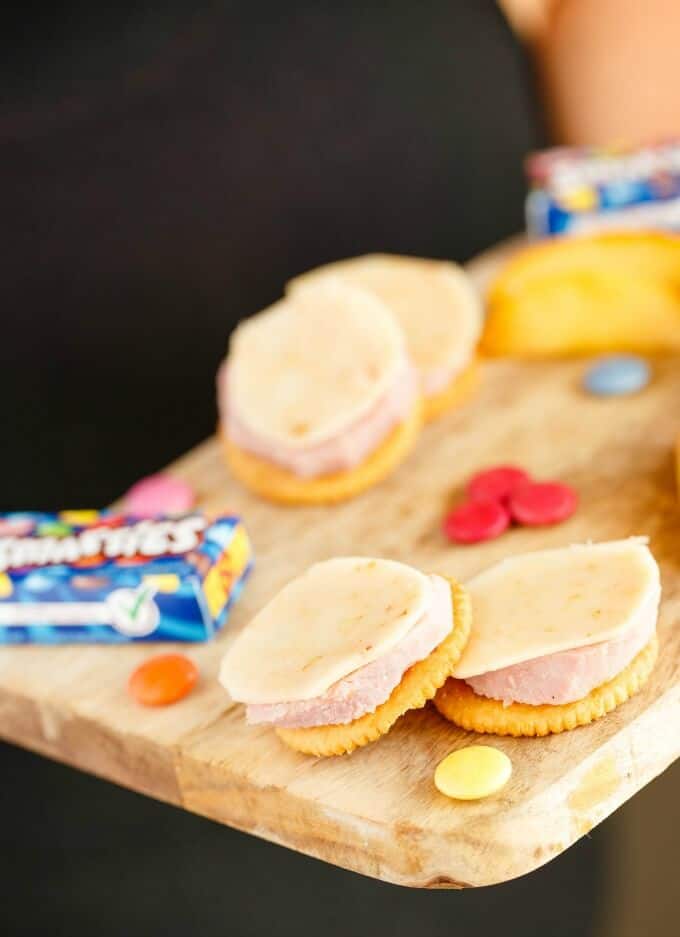 Now, even before I went vegetarian you would not catch me eating ham lunchables. Wasn't big on ham, and I can bet there are kids out there who feel the same. These homemade lunchables can easily be changed to any other meat! Bologna, turkey, chicken, you name it. And the cheese! We used spicy Monterrey Jack here but my daughter prefers cheddar. My brother? He would use marble, so basically, once again you can use whatever you like.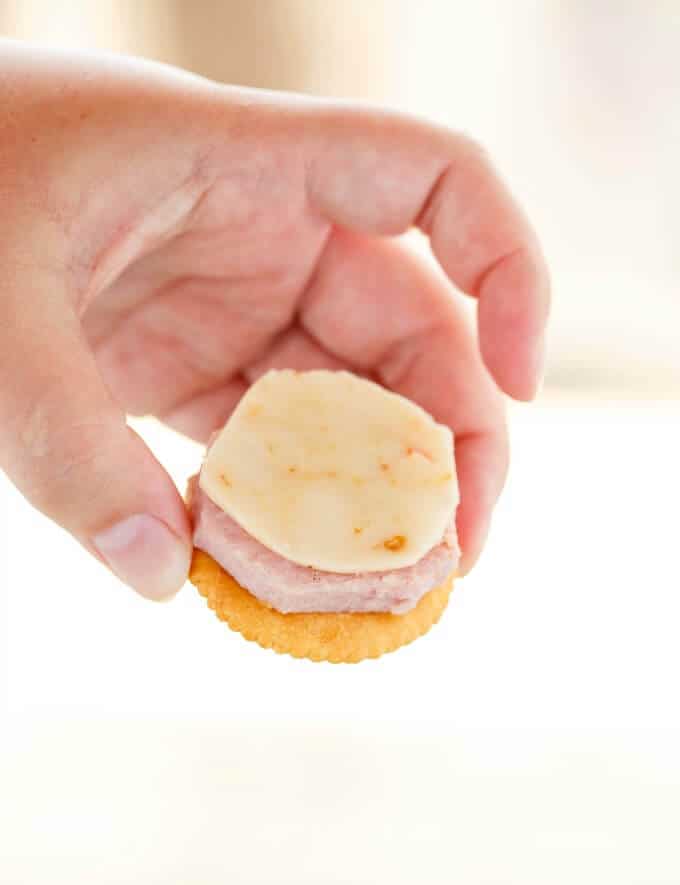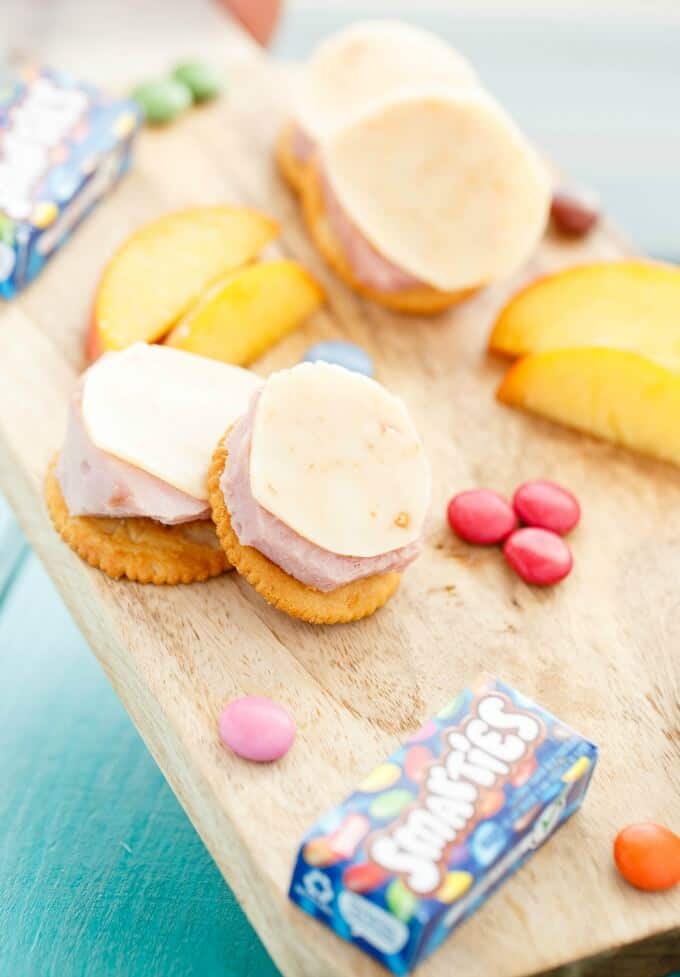 Homemade Lunchables with Ham
Total Time:
2 hours
10 minutes
Back to school is all the rage! Push dinner aside and think about a fun lunch. These homemade lunchables with ham are perfect for your young one!
Ingredients
2 lb pre-cooked ham
Black pepper
1 mango, sliced (optional!)
⅛ tsp. cayenne powder (optional!)
Chicken broth to cover bottom of slow cooker
12 crackers
12 cheese rounds (cheddar, mozzarella, etc.)
Instructions
Place ham into a 2-quart slow cooker with enough broth to cover the bottom of the appliance. Season with pepper and pour mangoes over top.
Cover and cook on high for 2-3 hours, or until heated through.
Slice rounds from the ham that are big enough to fit on your crackers. Place onto crackers, followed by cheese.
Serve with a dessert!
Note: You will definitely have a lot of leftover ham so you can make many of these lunches!
Nutrition Information:
Yield:

12
Serving Size:

1
Amount Per Serving:
Calories:

257
Total Fat:

14g
Saturated Fat:

6g
Trans Fat:

0g
Unsaturated Fat:

6g
Cholesterol:

77mg
Sodium:

1028mg
Carbohydrates:

9g
Fiber:

1g
Sugar:

5g
Protein:

24g
Your favorite ham recipe can work here. My sister had leftover mangoes sitting around so we decided to pour those over top. But think about it: Christmas ham, Easter ham, you can use the leftovers! A fun treat for your kids 🙂
Love these homemade lunchables with ham!? Try some of these recipes: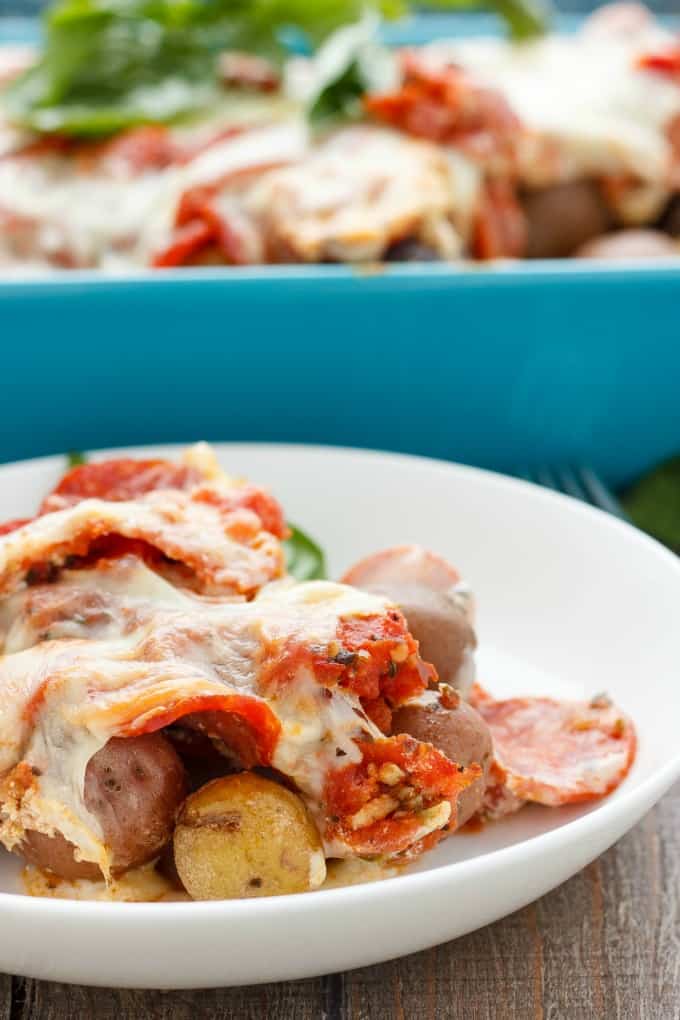 Pizza Macaroni and Cheese using Creamer Potatoes (Pasta-Free!)