Let me tell you, you will use this homemade guacamole dip on everything! Sandwiches, pizzas, or just on its own!
Avocados are something that I never experienced in my childhood, but have come to LOVE. Whether on their own, in homemade guacamole, or even in cookies, I love them! It even makes my vegetarian sushi adventure that much better (I love any rolls with avocado in them!) When I was a child, I saw guacamole at restaurants, but never touched the stuff because it looked awful. Gloppy, mushy, greenish-brown stuff in a bowl. You can see why I never touched the stuff.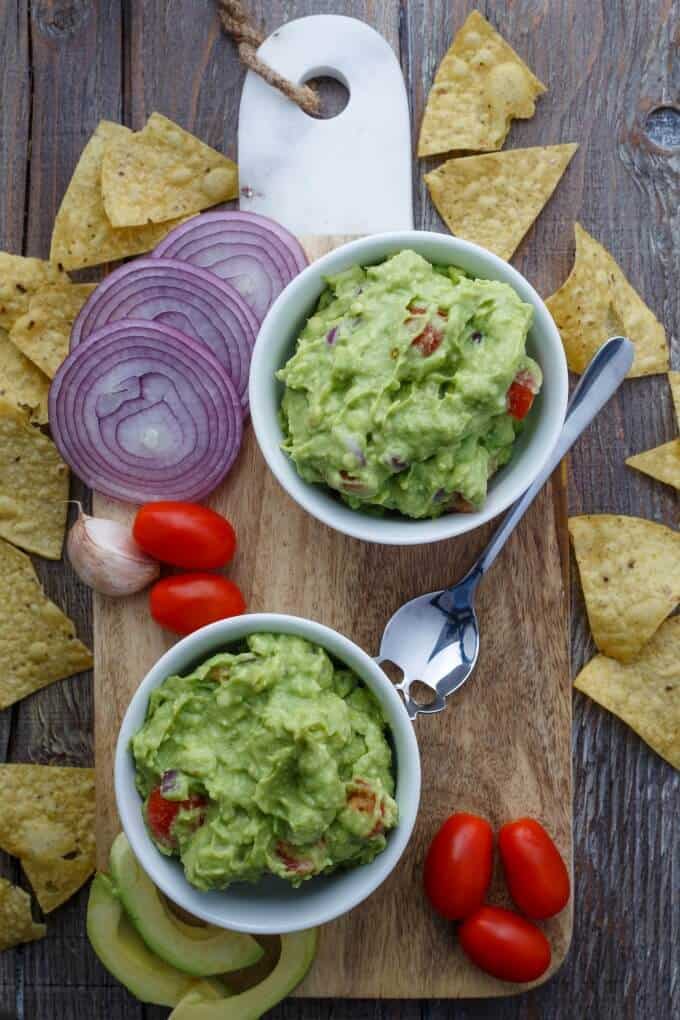 Now though, guacamole, especially homemade guacamole, has become a staple in our house. Mr. TCW would eat it every day if he could (or if we could find avocados that are not overly ripe during the winter months.) He used to be the guacamole maker but he now prefers my version. My secret? Adding in unknown amounts of ingredients and not measuring a thing! Seriously, homemade guacamole is totally left up to you. We prefer extra lime juice and less salt, but others may prefer lemon or limes, or no garlic at all. It is all up to you.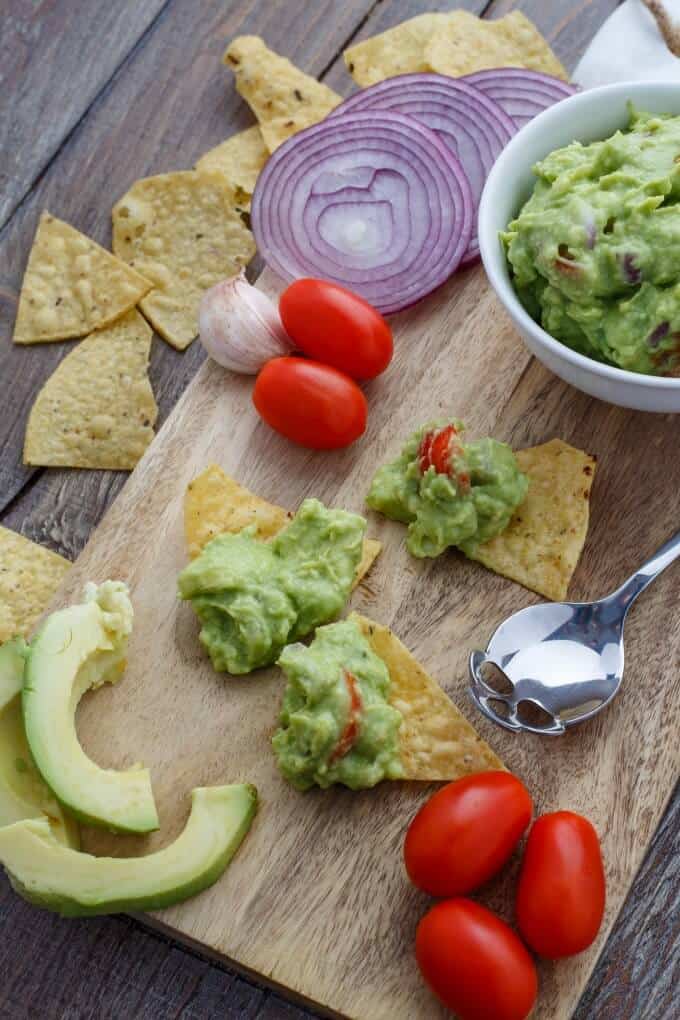 When I was doing my research, I found true guacamole has no garlic in it, and lemon is used as opposed to lime. The lime and lemon are there to stop the oxidation of the avocados, but I really like the taste of lime in my guacamole so I add in a lot! Fresh cilantro and jalapenos work well in guacamole too, but I am not a huge cilantro fan so I tend to leave it out. Play around with the recipe, it will all depend on the size of your avocados (ours are usually quite small since they do not grow here.) Another helpful tip is to make your guacamole in a mixing bowl that is not metal. I have read that the guacamole can react with the metal creating an off taste.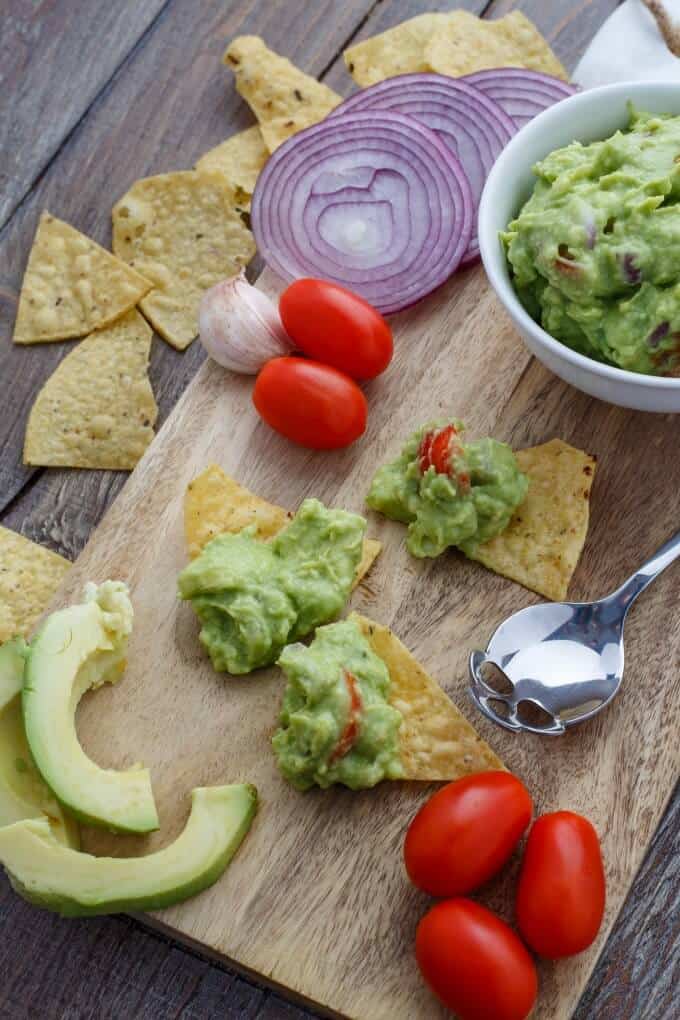 Homemade Guacamole Dip
You can create your own flavors by adjusting the ingredients accordingly!
Ingredients
5 medium avocados, ripe (soft ,not squishy)
3 garlic cloves, minced
½ lime, juiced (I use a whole lime!)
1 medium tomato, diced (or 1 pint cherry tomatoes, halved.)
½ red onion, diced
Salt
Instructions
Cut your avocados in half and remove pit. Spoon out avocado into a medium-sized bowl. Mash until you reach desired consistency (chunky or smooth.)
Add in garlic, salt, and freshly squeezed lime. Stir to combine.
Add the tomatoes and onion, stirring until combined.
Cover and refrigerator until chilled, probably a good hour.
Give it a taste test to see if it needs more salt or lime.
Serve on its own, with tacos, or burritos!
Nutrition Information:
Yield:

4
Serving Size:

1
Amount Per Serving:
Calories:

417
Total Fat:

37g
Saturated Fat:

5g
Trans Fat:

0g
Unsaturated Fat:

29g
Cholesterol:

0mg
Sodium:

165mg
Carbohydrates:

25g
Fiber:

17g
Sugar:

3g
Protein:

6g
Mr. TCW loves his homemade guacamole served with Tostitos. I prefer pitas or bread. I absolutely love guacamole in my burritos, on my tacos, in my sandwiches, and basically anywhere I can add it! Check out some of my favorite recipes below that use this homemade guacamole recipe!
Love this homemade guacamole dip?! Try some of these recipes: