Summer heat is here and it is HOT, HOT, HOT! This homemade fresh mint chocolate chip ice cream is a great way to cool down AND it doesn't use mint extract!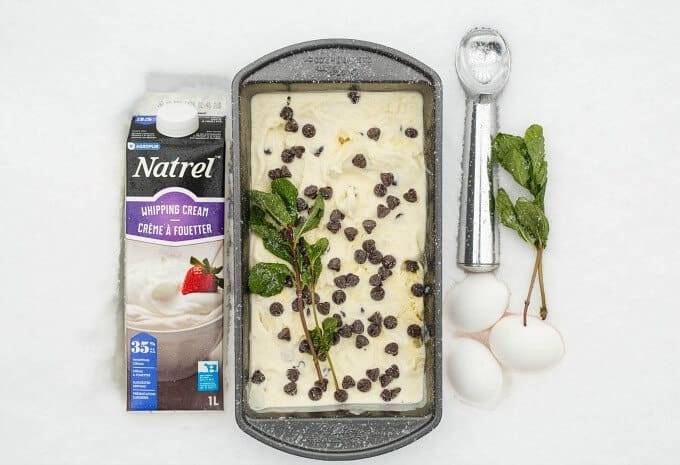 Our long weekend is coming to an end and Canada Day was as hot as ever!
Thank goodness for a pool.
We did enjoy some BBQing with my sister and her boyfriend. Nice not to heat up the house and enjoy some healthy snacks 🙂
But then there are always the not-so-healthy foods!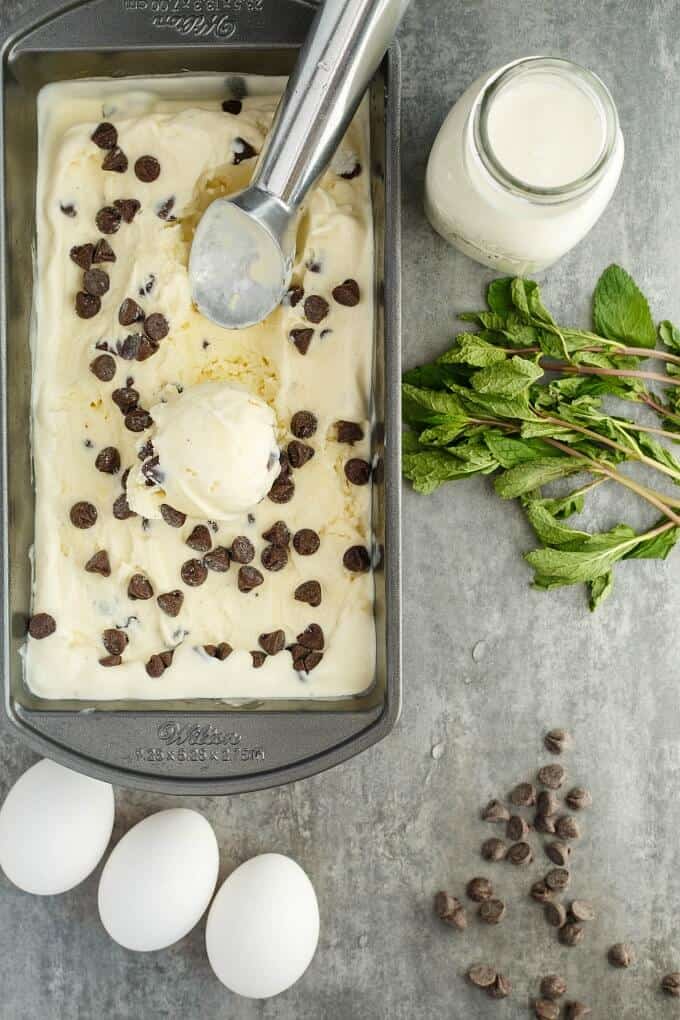 Okay, this homemade fresh mint chocolate chip ice cream is not SOOOOO unhealthy, and I mean, we do need ways to stay cool outside 😉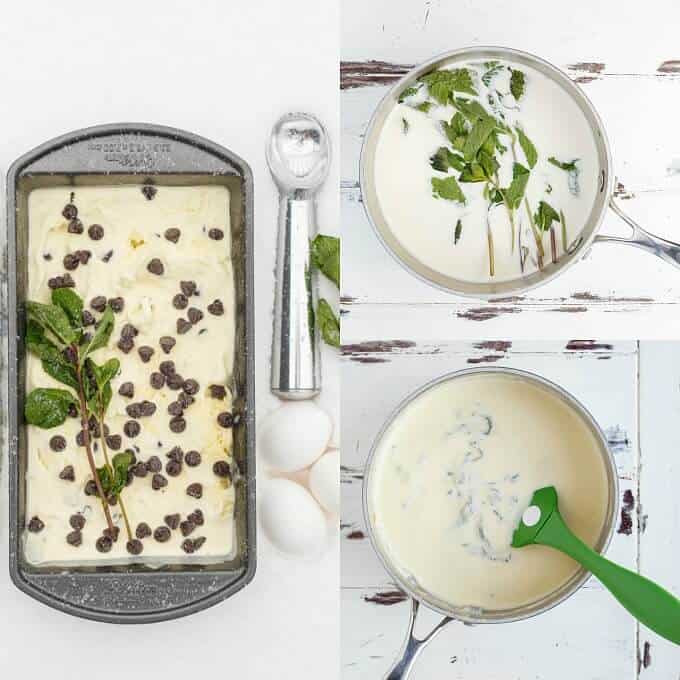 I actually came up with this recipe all the way back in our harsh winter. Yup! As you can see, some of the pictures have snow in them!!! Yes, snow!!
It all began when I did the Food Nook Tours last summer and had the opportunity of trying fresh mint chocolate chip ice cream. I swear it was magical! My husband and I are not mint fans, but this one was light and refreshing. Not like strong mint gums where you feel your mouth burn!
The owner of Delight told us his mint chocolate chip ice cream is made NOT with the bottled extract stuff, but with fresh mint leaves. And all I thought was "why did I NEVER think of that?!"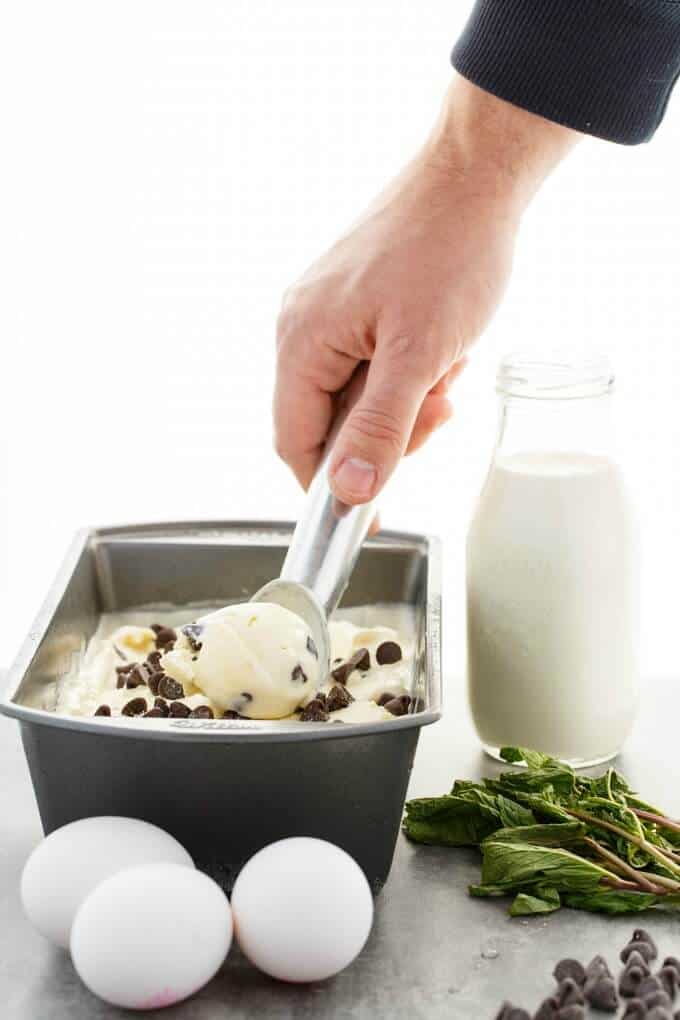 So of course, I had to try my own version 🙂
And, well, no more mint extract! We are fresh mint people in our ice cream now! Being that we always use fresh mint in our mojitos, this is not a surprise 😉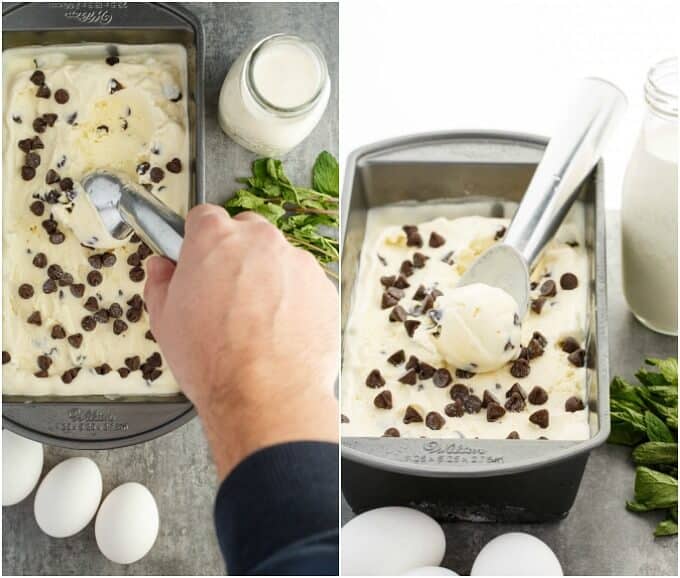 Of all the ice cream flavours I have made, this fresh mint chocolate chip ice cream is my daughter's favourite! And with our garden mint going crazy, there will definitely be a few batches made this summer 🙂
Keeping up with the cool dessert theme, you bet tomorrow's recipe will be another ice cream, so stick around!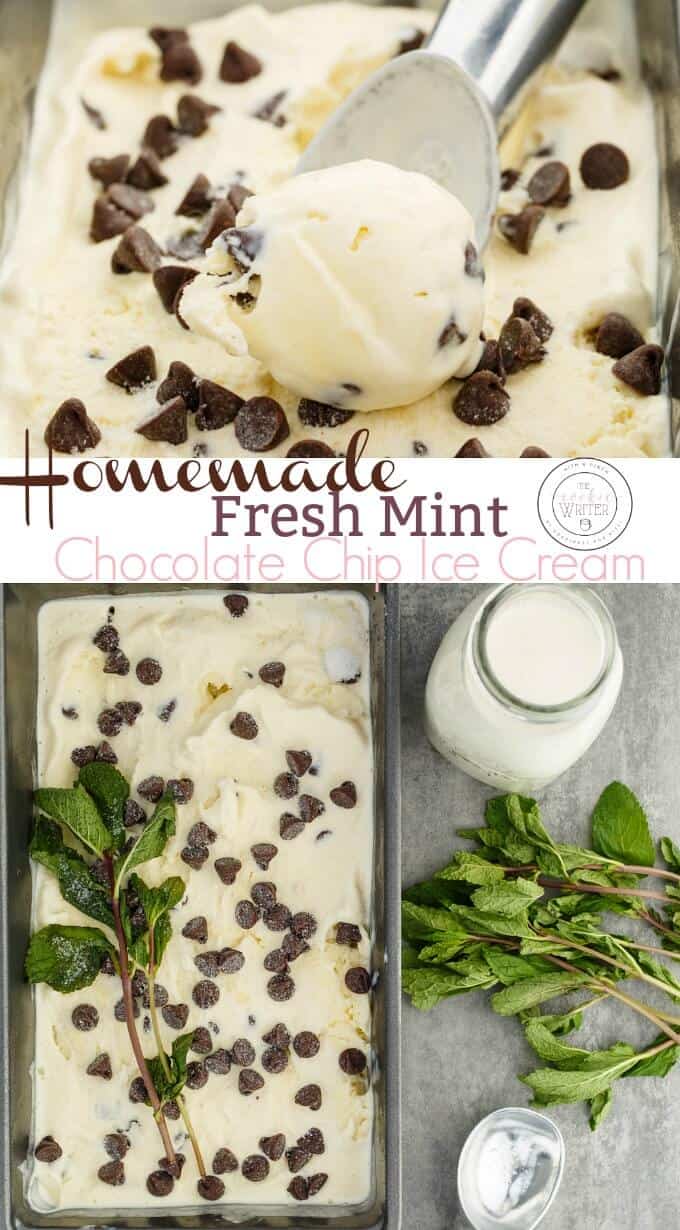 Need more ice cream recipes?! Here are my recommendations: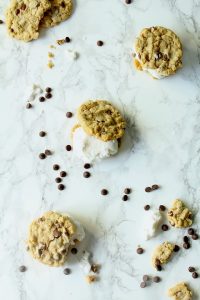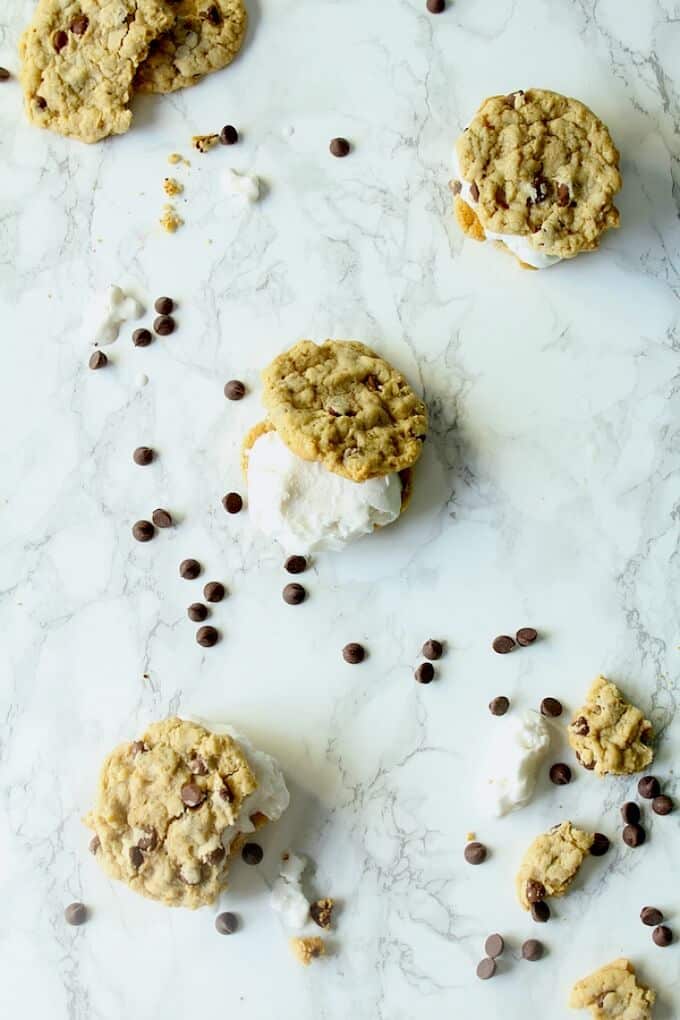 Chocolate Chip Cookie Ice Cream Sandwiches from Cooking in my Genes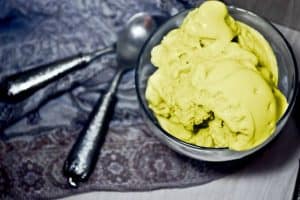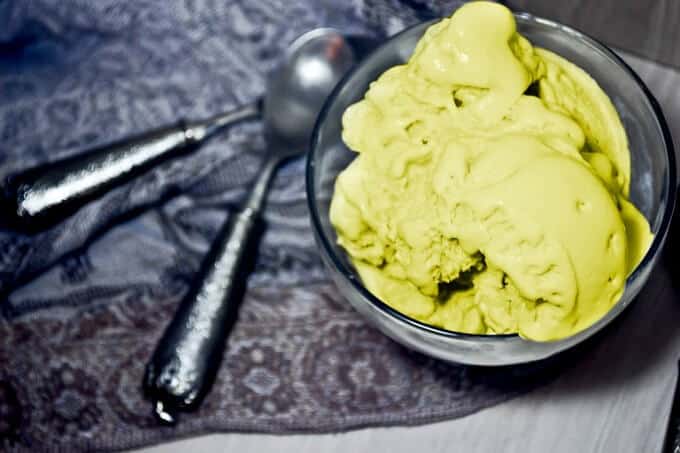 Matcha Ice Cream from Chocolates & Chai
Love this homemade fresh mint chocolate chip ice cream?! Try some of these recipes: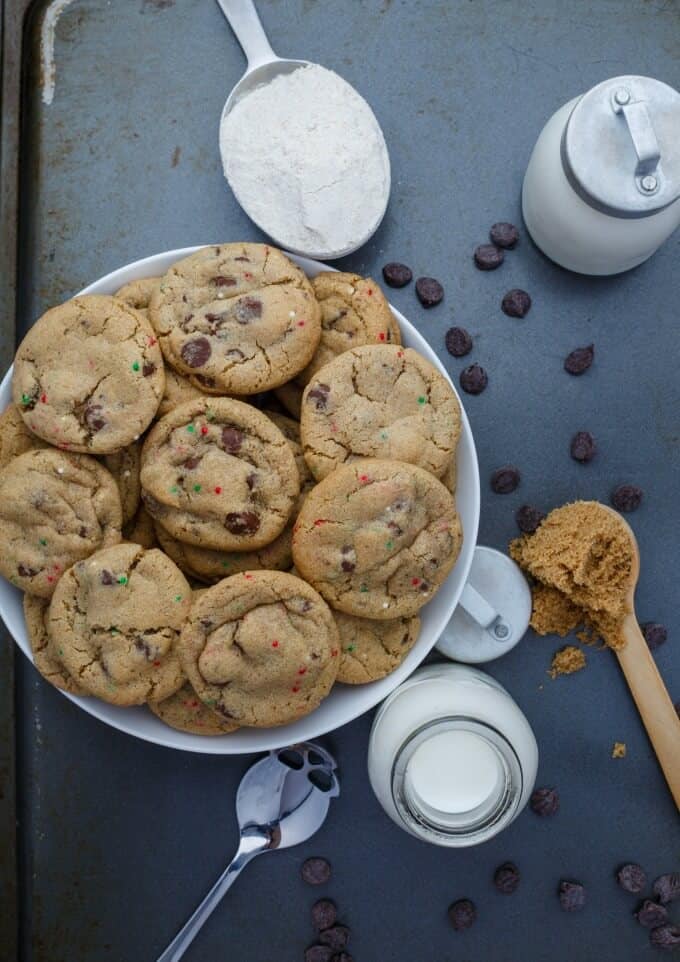 Gluten-Free Peppermint Cookies with Chocolate Chips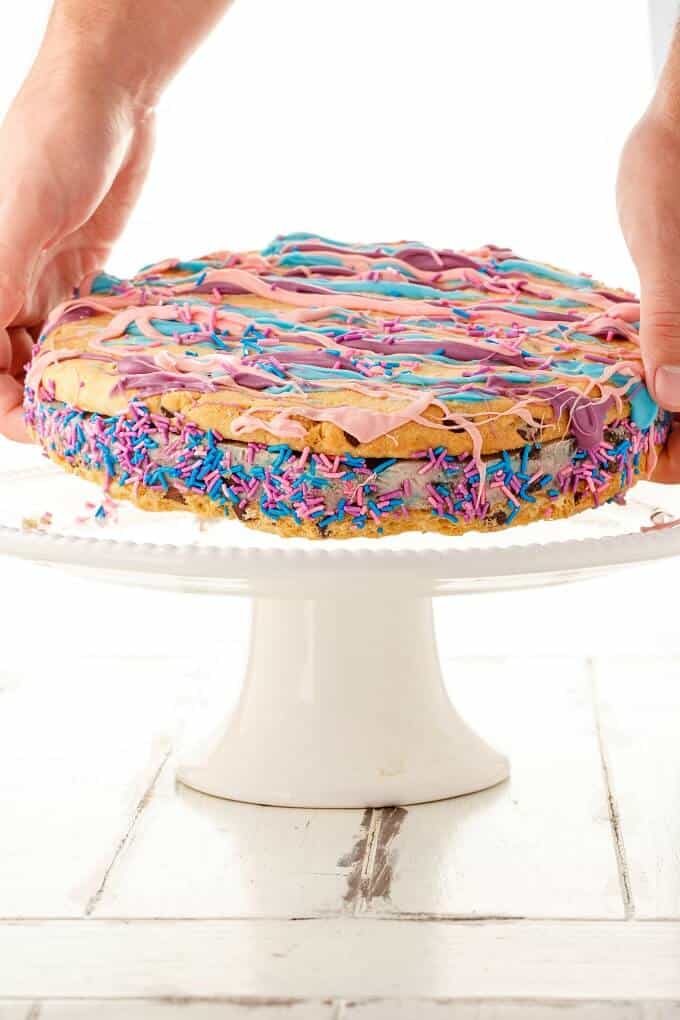 Giant Chocolate Chip Cookie Ice Cream Sandwich