Thinking of visiting Toronto and have no idea where to start? Or are you a veteran Toronto-goer and just want something new? Dive into my Food Nook Tours review as I introduce you to Bria and her walking food tour 🙂
I'm going to be honest and say I flat out dread going into Toronto.
The crowds. The transit. All that boring stuff…
However, living on the outskirts my entire life, it is nice to be able to access Toronto when necessary. Musicals, conventions, and FOOOOOOD. It is the only thing I love about Toronto: its never-ending food sources! If I am going into Toronto, I am looking for a great food place, no matter what the occasion 🙂
But how do you choose where to eat? What areas do you recommend? Why?
Honestly, I rely heavily on friends. Anytime I go into Toronto, I ask a friend where they recommend us to eat. And why not?! They are familiar with the region and can identify what restaurant will be busy, what will still have goodies at the end of the night, and most importantly, where all the good food is at!
This is where my friend, Bria, comes into play!
Owner and chief experience creator of Food Nook Tours, Bria spends her weekends providing guided tours for small gatherings in either the Roncesvalles neighbourhood, or recently, her latest addition, The Junction district. Both tours are two hours in length and take you through five distinct food shops and restaurants where you are treated to food bites that are set aside for you (the tour guests.) Source. Rain or shine, you are guided from one shop to another, all the while learning about the history of the district. And how fun it was!
My family and I chose to venture into Food Nook Tours's latest addition: The Junction Tour. It was a tough choice between the two but I was intrigued by the sounds of freshly made guacamole and whiskey-infused ice cream 🙂
Let us begin!
Our first stop was to be a small restaurant called Sorella. Unfortunately, they were closed for a family wedding which was no issue, as Bria took us to a backup location called The Butternut Baking Co. Funny enough, when we were walking to the meet up location we passed this little shop and I mentioned how cute it looked! And it certainly was!
The Butternut Squash Baking Co. (normally you would go to Sorella as your first stop!)
An all natural baking company that specializes in gluten-free and naturally sweetened baked goods, The Butternut Squash Baking Co. was stunning! Small but elegant, there was something for everyone. We tried 5 treats ranging from decadent rich chocolate brownies, to soft and moist doughnuts! Being that everything is gluten-free, we treated my mother-in-law to doughnuts as her birthday was coming up that week. As the first stop is usually a more savoury trip, I was happy to fill my sweet-tooth at the beginning 😉
Sweet Trolley Bakery
Our second stop was a wonderful bakery that is known for its 100 year-old cinnamon bun recipe! And let's just say I can see why they are so popular! For every 6 products bought (let's say 6 cinnamon buns,) you get a 7th free! My daughter was happy to indulge in a cinnamon bun as she devoured one of their cookies 🙂 I, of course, could not turn down my husband buying me a vegetarian pot pie (which turned out to be the best thing EVER!)
Junction Fromagerie
I was super excited about this stop! As a cheese-lover, you can bet this was the place to be! I love the support of Canadian cheeses, and of course, we couldn't help but make another purchase here 🙂 However, you are under no obligation during the tour to purchase anything! You are here to try foods and shops that might otherwise be overlooked when traveling. I have already said I am returning to these shops in my next Junction visit 🙂
Delight
This is actually an "extension" of Junction Fromagerie that is located right next door! It is not uncommon at all for chocolate and cheese to go together, so why not put their knowledge into two amazing practices?! While we did not indulge in whiskey ice cream, we did try some in-season Ontario Strawberry Ice Cream and a decadent homemade mint ice cream (made with real mint leaves, not extract!) But the flavours were endless!! And they keep a nice handy chart up of their in-season fruit-based ice creams (meaning more awareness to locally grown produce!) Of course, keeping with tradition, we made a small additional purchase 😉
La Rev
Our final stop was a sit-down Mexican cuisine restaurant with live entertainment and a great atmosphere! When we entered, someone was singing and playing the guitar. As we were leaving, a Magician took the stage. And the place was pretty bustling where the live entertainment was centred, leading me to believe that regulars flock to this place 🙂 I really love how this was the last stop as we got to indulge in little snacks all day and finished off with a mini-appetizer. Of course, you can always order more but I am going to be honest, I was FULL after this tour! What a way to finish off a delightful tour!
I asked Bria some questions about Food Nook Tours and she was happy to answer them for me! I wondered what inspired her to create Food Nook Tours, though, from our meeting, I knew some of it must have come from her inner foodie 🙂 Here is what Bria had to say:
I lived in Roncesvalles (which is affectionately called Roncey) for a few years and loved all the small, independent shops that make it up. When friends would visit from Mississauga, or even from other parts of Toronto, they were often surprised that this gem existed just a few blocks away from the subway. I realized that there are food tours that show off other quirky neighbourhoods like Kensington and Queen West, but none in Roncesvalles.
I wanted to show off these small shops and restaurants and the soul of the neighbourhood. It has a great history! I chose places that I shopped at and knew had amazing food and something unique to offer. They are popular amongst locals, but visitors to the neighbourhood may not think to stop in. For example, De La Mer, is a fish market. Someone maybe wouldn't think of going in there, but they make fish fun and once you try their candied salmon, you're hooked (pun intended.)
My background also got me into it. My mom owned a gift basket shop growing up and worked with many small food vendors over the years. I grew an appreciation for their food and the people behind it. My mom was also a small business owner and I saw the affects of big box stores as where we grew up in Mississauga,where there is a strong big box culture. In Roncey small independent shops thrive and I love that.
My foodie side stemmed from travelling, mainly the years after university. I had the opportunity to eat the freshest and most amazing paella when living in Spain or the best duck I ever had in Laos. I am a curious person by nature and learning about new foods fed that curiosity. After travelling for a few years I went back to school for PR and into my career, I found that I really enjoyed working with food clients and that became my niche.
Do you have foodies in your life? Thinking of planning a bachelor/bachelorette? Maybe just a get together with friends? I highly recommend Food Nook Tours! Even as a vegetarian the tour was able to accommodate me 🙂 Plus, who doesn't love a little history with every bite?! To book a tour or ask more questions, please feel free to contact Bria directly from
Food Nook Tours website
!
Love this Food Nook Tours Review?! Try some of these reads:
Finish Dishwasher Cleaner Review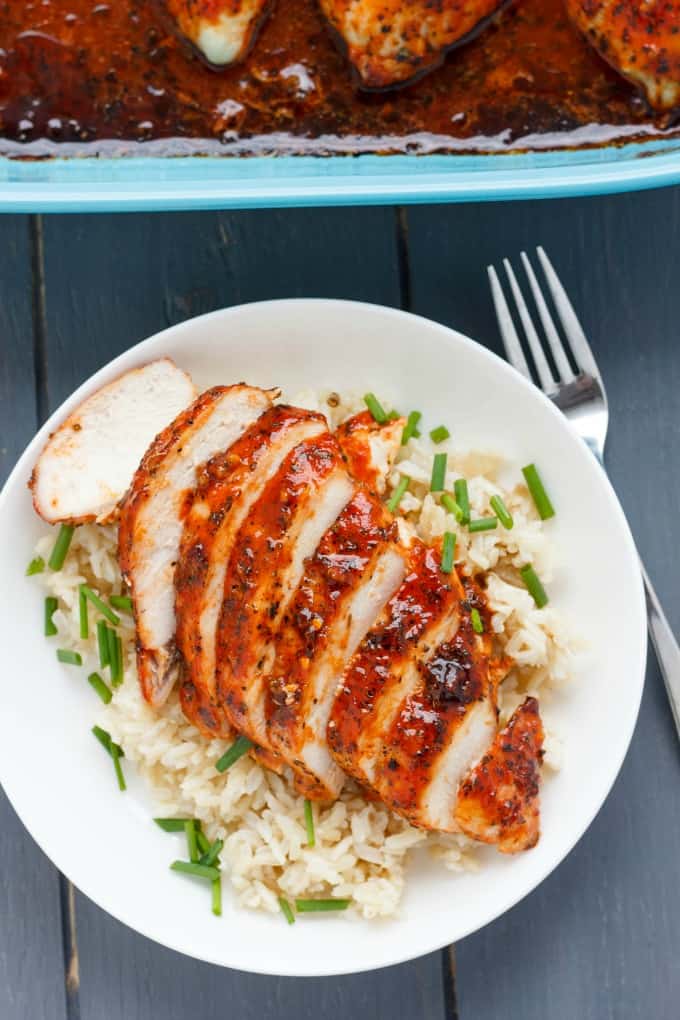 Sweet Sriracha Chicken Breasts