Another hot day, and all I want are foods that cool me down! This cherry pie ice cream is made using E.D. Smith's Cherry Pie Filling (making it a semi-homemade ice cream!) #everydayEDS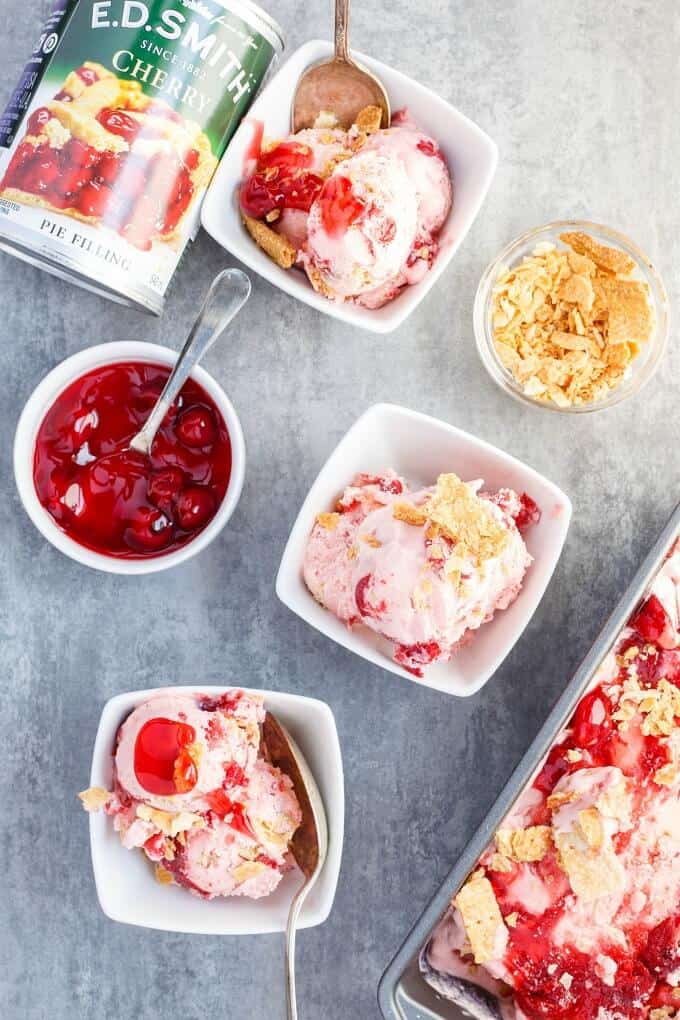 I will 100% say that I have no idea how my dad or mom survive in these extended periods of heat with no air conditioning.
My pool is 91F.
The weather being so hot for so long has turned my pool into a giant bathtub!
I would no longer call that a "refreshing" jump in!
However, as I am ALWAYS cold, I am all for the ability to just walk in and not whine about tiptoeing in 😉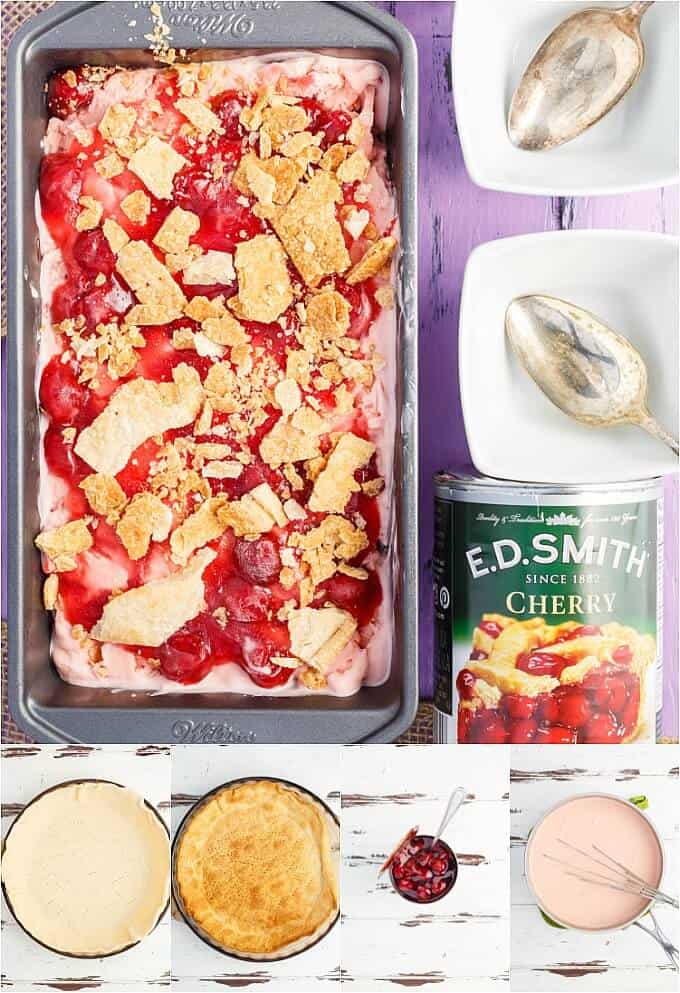 Many months ago I entered a giveaway on E.D. Smith's Instagram page and guess what?!
I WON!!!
Not only am I the proud owner of a Smeg mixer, but I have an array of E.D. Smith products (pie fillings, jams, etc.)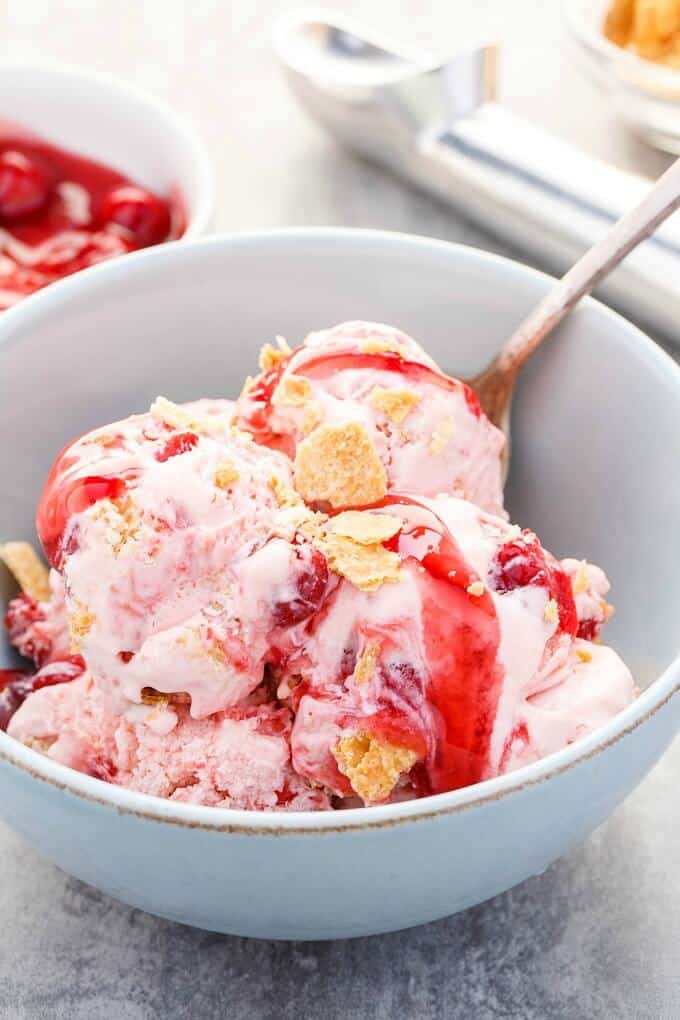 At the time, my blog schedule was filled, but my mind was already thinking about future recipes! I knew I did not want to go with a pie as, well, that's what everyone would do!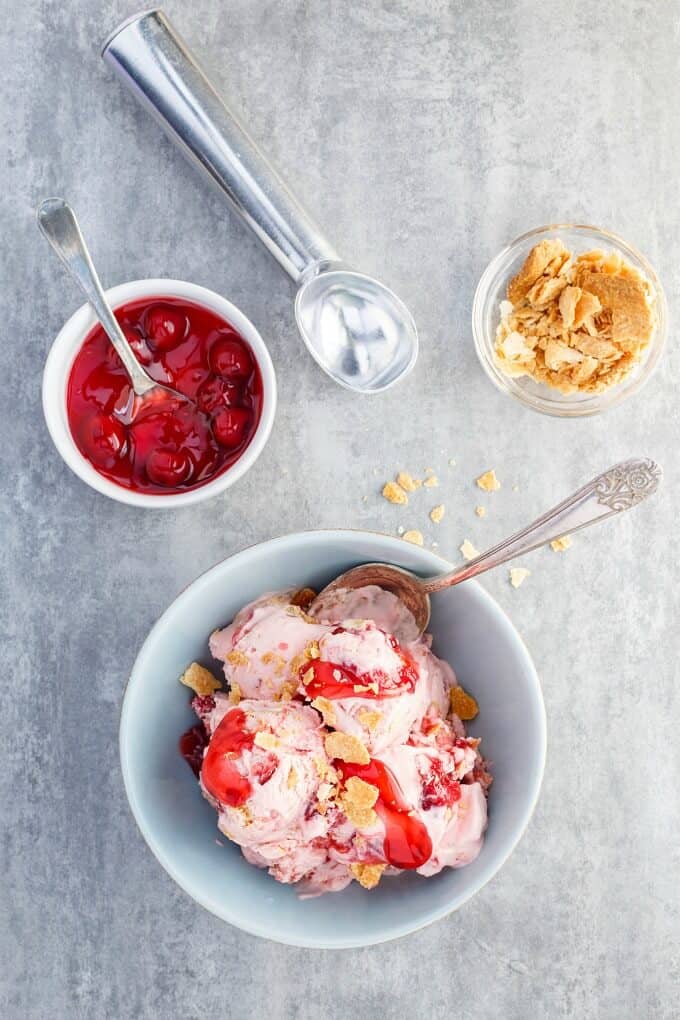 So I went with something cool and refreshing: cherry pie ice cream!!
Technically a pie in frozen form 😉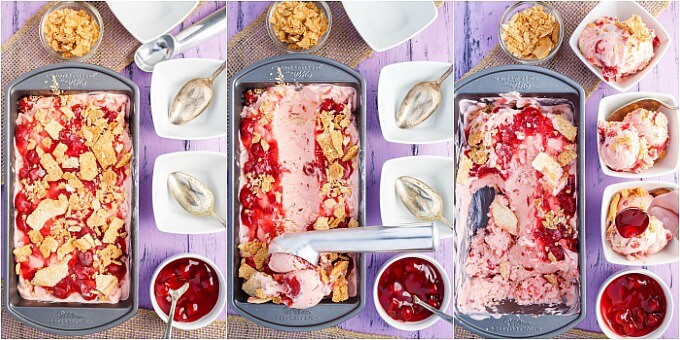 I went "deconstructed" with this recipe in the sense that I just cooked a pie crust separately and mixed in the pie filling. However, this recipe would be FANTASTIC mixing in a leftover cherry pie from Thanksgiving or any holiday.
Of course, I kept to my basic ice cream recipe. It never steers me wrong! I did, however, reduce the amount of sugar I usually add. All that worrying about the ice cream being too sweet with the filling and it turns out I was overthinking 😉 Honestly though, the sugar reduction is nice because as much as I love sweets, in the summer I just want something refreshing!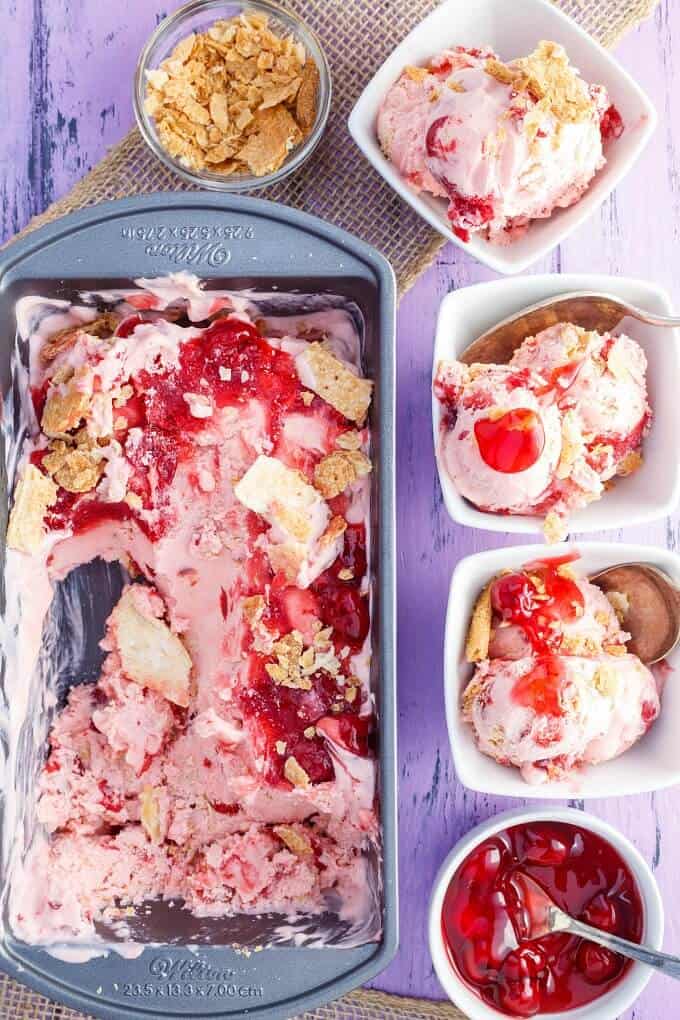 I have been so happy with E.D. Smith's products that I cannot wait to share my other recipe plans this fall! Stay tuned!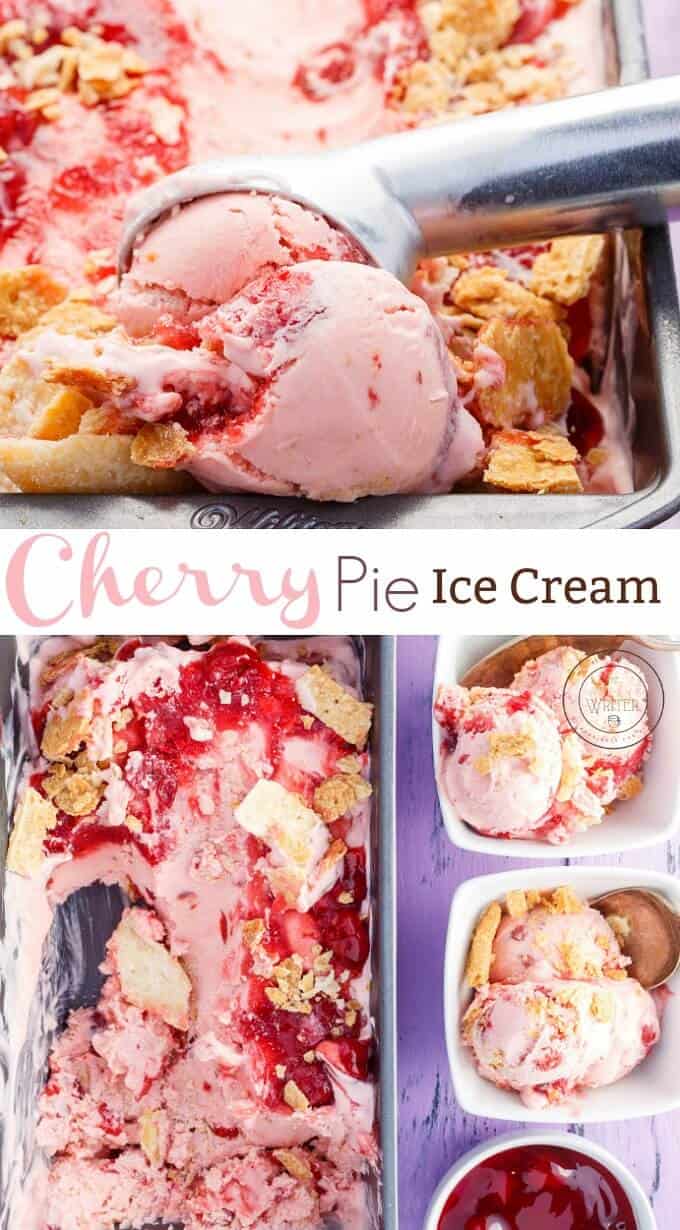 Need more ice cream recipes?! Here are my recommendations: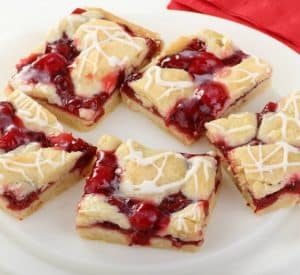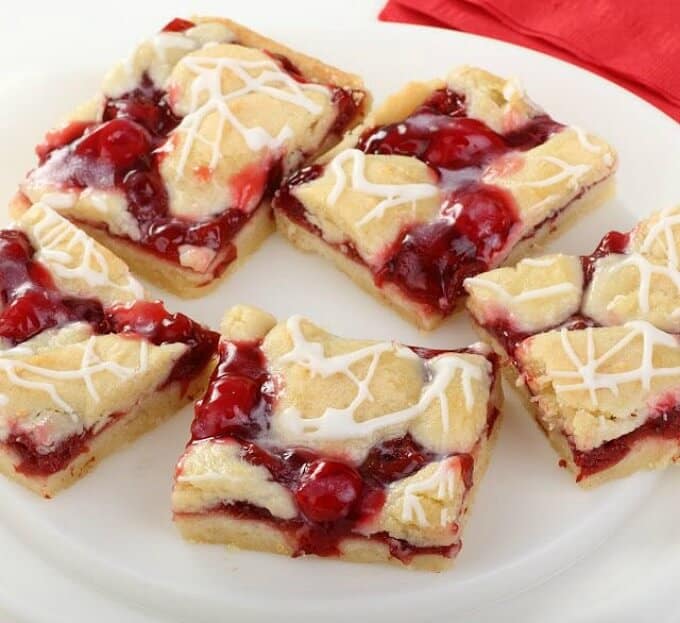 Cherry Pie Bars from The Country Cook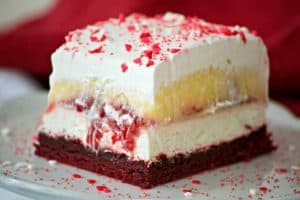 Red Velvet Cherry Dream Bars from 365 Days of Baking and More
Love this cherry pie ice cream?! Try some of these recipes: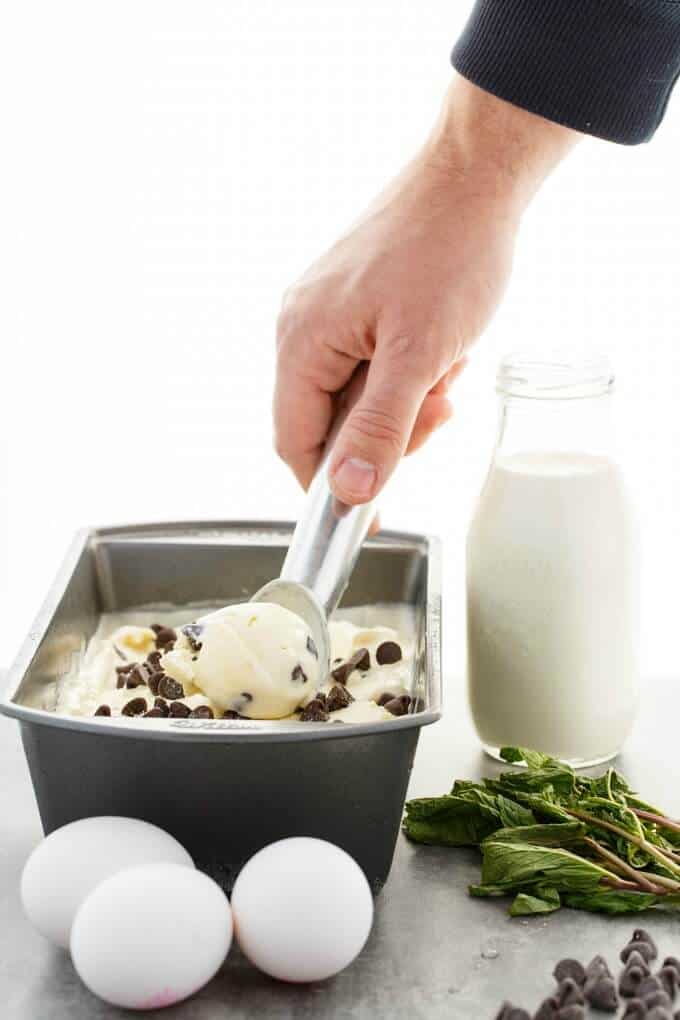 Homemade Fresh Mint Chocolate Chip Ice Cream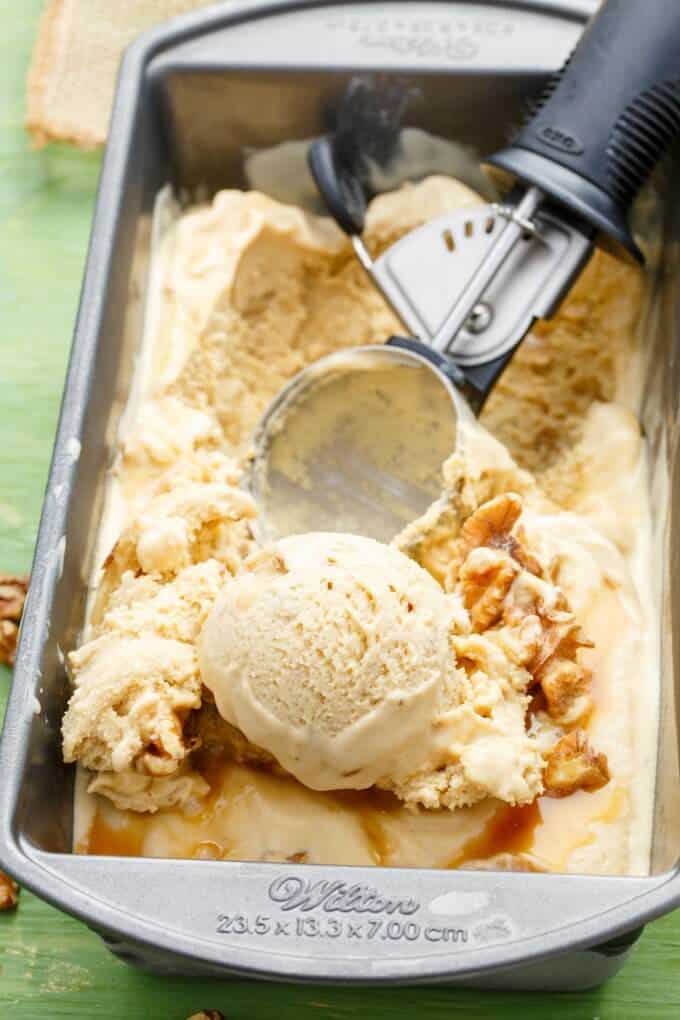 Homemade Maple Walnut Ice Cream