I'm taking my favourite cookie recipe and turning it into this giant fudge stuffed cookie! Just as good (if not better!) than the small fudge stuffed cookie at Dairy Queen 😉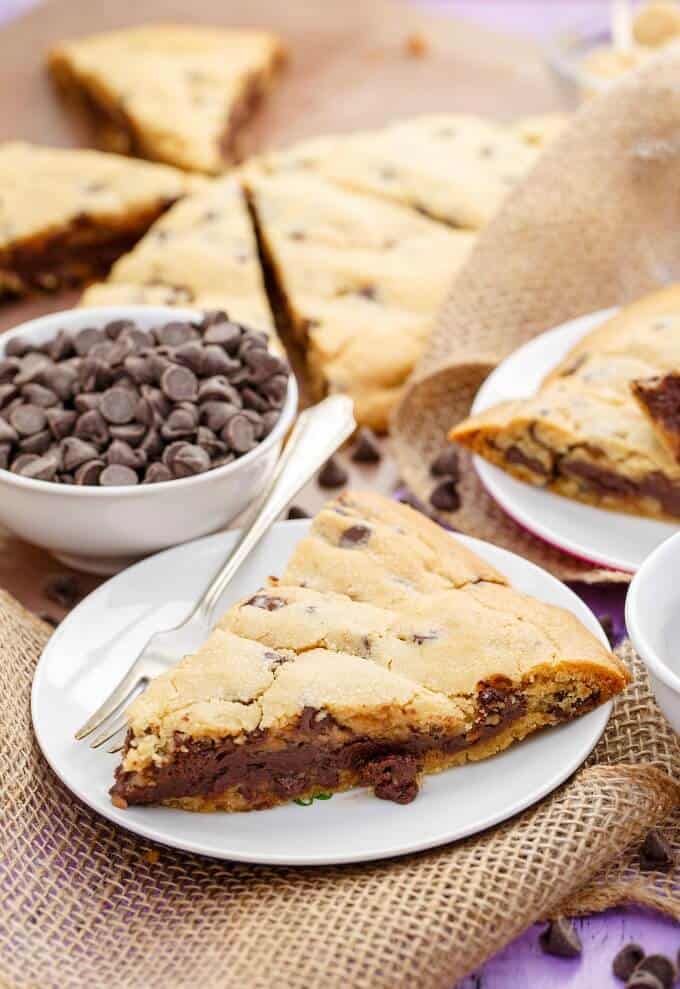 Ohhhh, this giant fudge stuffed cookie is dangerous!
My sister has been sending me photos of herself enjoying Dairy Queen's fudge stuffed cookie for the better part of a year and I finally got around to trying them.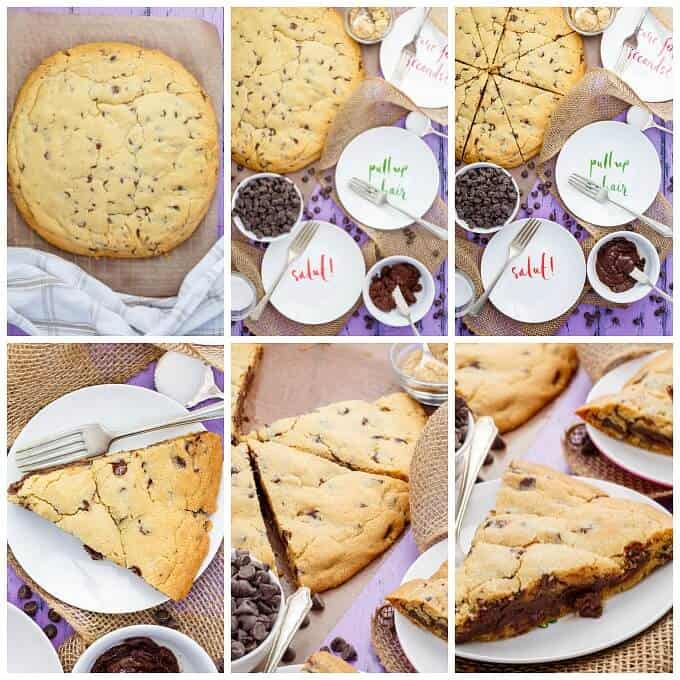 Dangerous.
No surprise when she mentioned she wanted a giant fudge stuffed cookie for her birthday! She did want it in the shape of Tweety Bird and decorated to perfection but in the end all she received was this cookie… Poor her, right?!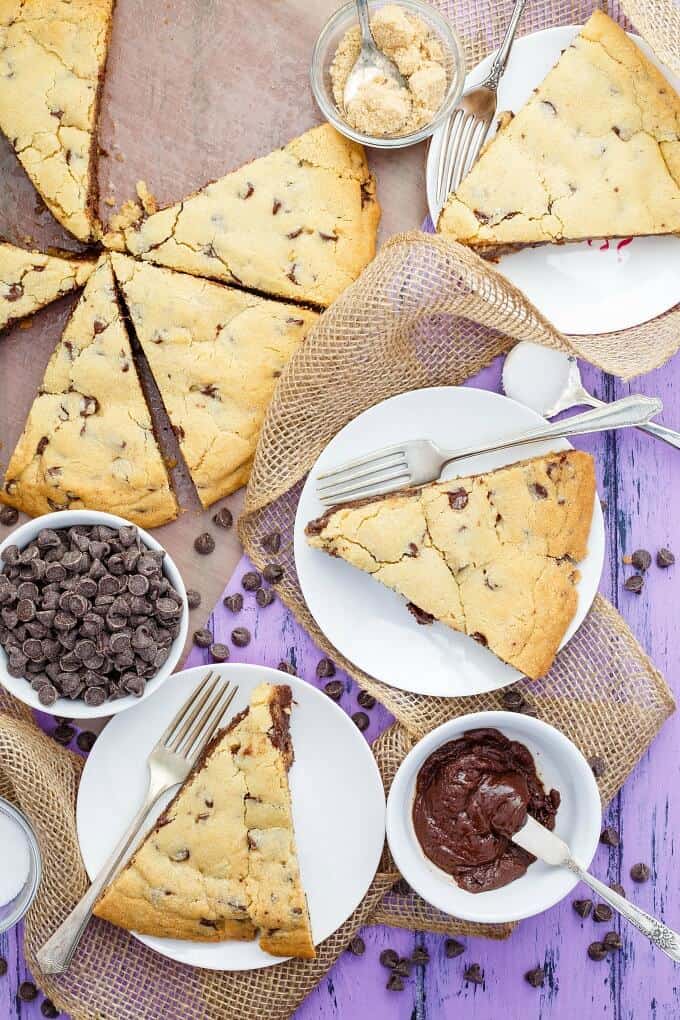 I seriously love how this turned out and had no problems making it again for another friend. It is one batch of my favourite cookie recipe (soft and chewy chocolate chip cookies) and some homemade fudge. Not that hard fudge that Canadians think of, but this soft, melty, delicious chocolate fudge. I'm salivating thinking of it!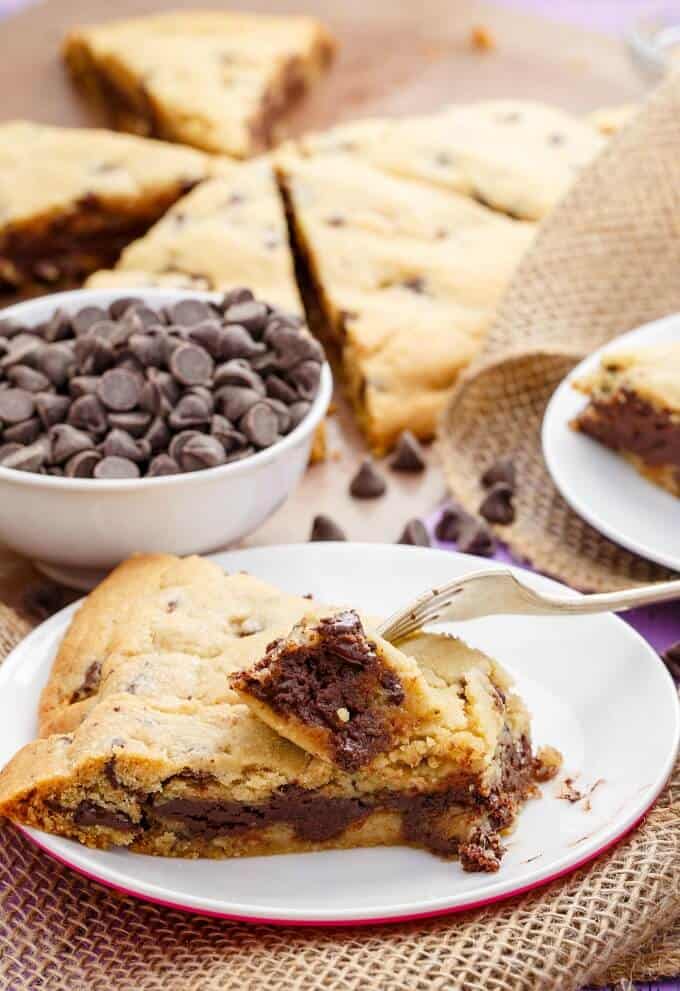 Honestly, probably one of the easiest desserts I have ever made next to ordinary chocolate chip cookies. I love how simple this giant fudge stuffed cookie is and yet it still looks "gourmet." A showstopper at any holiday event or ideal for the biggest of cookie lovers (who doesn't love cookies?!) Even if you aren't a baker, this is one recipe that would really wow your guests 🙂
As I write this I am totally imagining a giant cream cheese stuffed red velvet cookie! Time to break out the baking sheet! Ha, yeah right, my cookie sheet never goes away!

After I made this numerous times I got to thinking: wouldn't this be great in a skillet?! Everyone sitting around the campfire digging into a fudge stuffed cookie skillet topped with ice cream and whipped cream?! Ohhh, I foresee a future recipe! Maybe an ooey-gooey marshmallow combination!
Love this giant fudge stuffed cookie?! Try some of these recipes: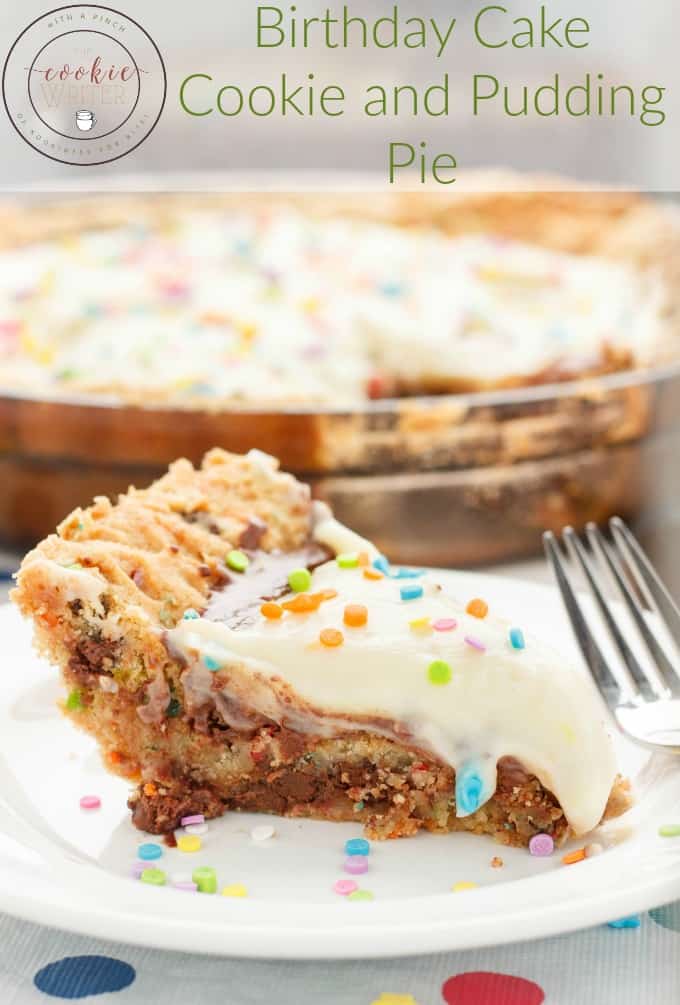 Birthday Cake Cookie and Pudding Pie