Bring out the pool party drinks and appetizers! These fresh pineapple mojitos can be made with or without alcohol, and I am celebrating all things Psych-related in today's post!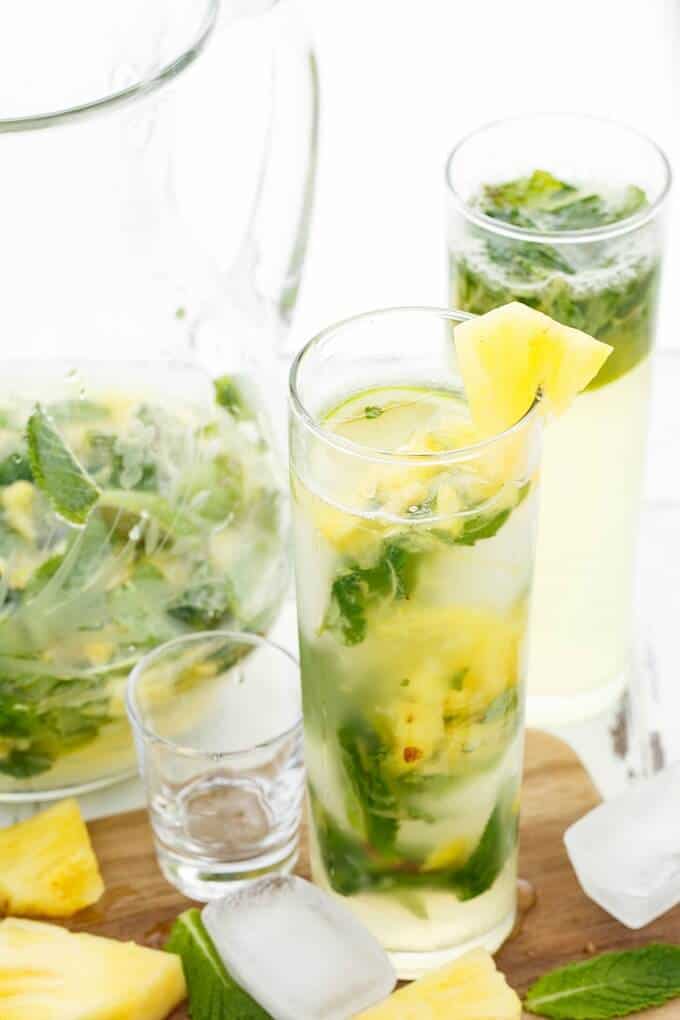 So my favourite TV show of all time is getting a movie sequel!!
YESSSSS!!
Psych holds a very special place in my heart.
I don't know how many times I have re-watched this show, but I do know I got my husband hooked! And with some big guest stars throughout (looking at you, Carey Elwes,) you just feel your geek heart go into overdrive!
I'm happy to be hearing that the second movie will have more Lassiter! Serious health issues only allowed for a brief cameo from Timothy Omundson, but rumour has it that his character will have a big role in the next film. Being that he is my favourite character (with Woody being a close second!) I am happy to hear this (and that his health is improving greatly!)
Fun fact! Both of my favourite Psych characters have starred in key roles in another favourite show of mine: Supernatural!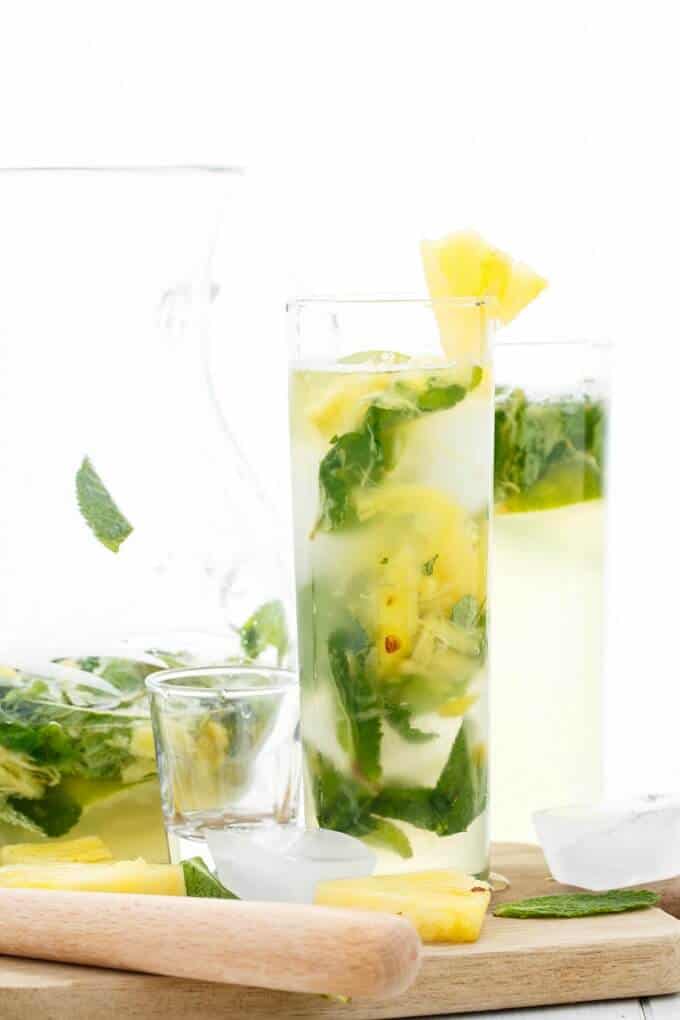 So what do these fresh pineapple mojitos have to do with Psych?
Well, if you have never watched the show, you would not know about the whole pineapple theme. Pineapples everywhere! Any time I see a pineapple, I think of Psych 😉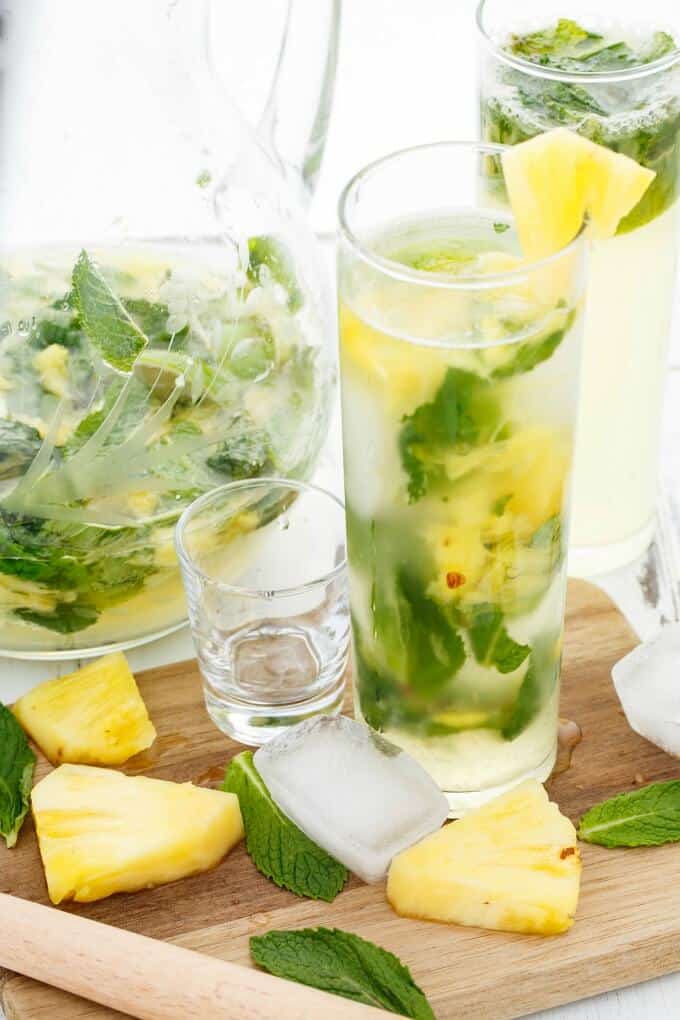 While today's pineapple mojitos aren't from the show or anything, they do fall around the hype of the second movie script being complete (or near completion: I don't know what to believe!)
Of course I plan to make some cookies and maybe a cake once the movie has a release date (yes, I love this show THAT much!) Until then, these pineapple mojitos will hold us over (and let's be real, many don't want to bake in this heat!)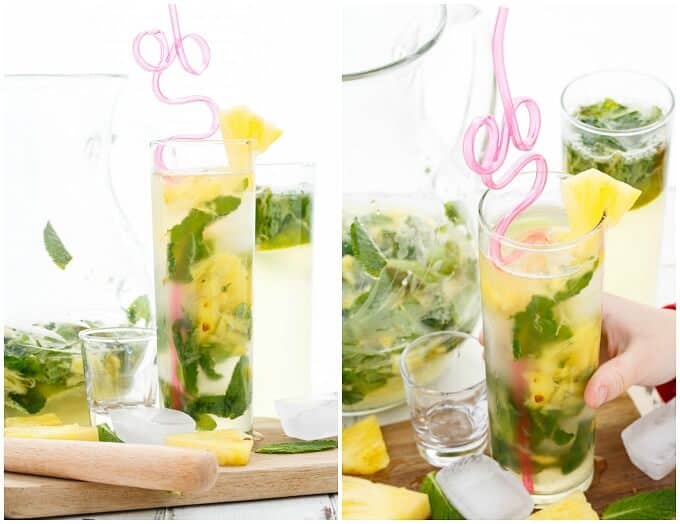 PS: As always, my mojito recipe stays pretty similar to previous posts. If you are not using rum, you may want to cut back on the simple syrup a bit as the mixture is pretty sweet 😉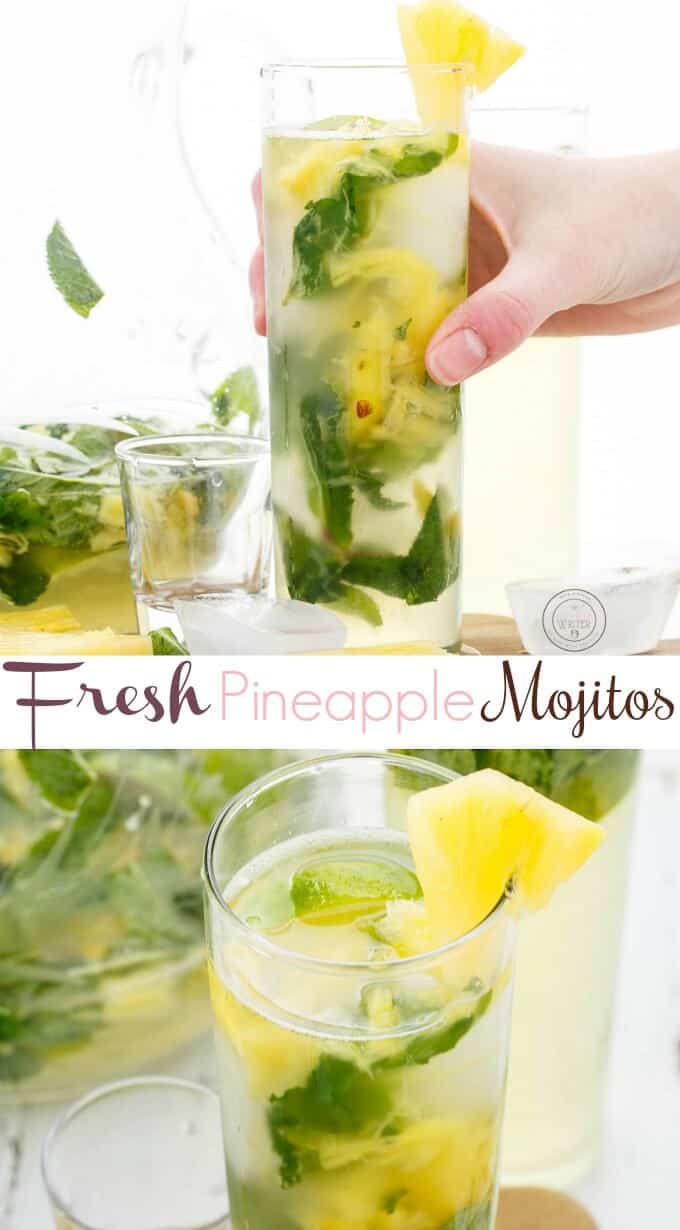 Need something to pair this meal with?! Here are my recommendations: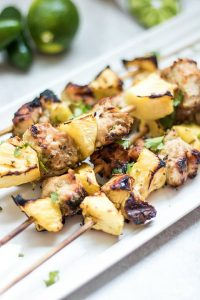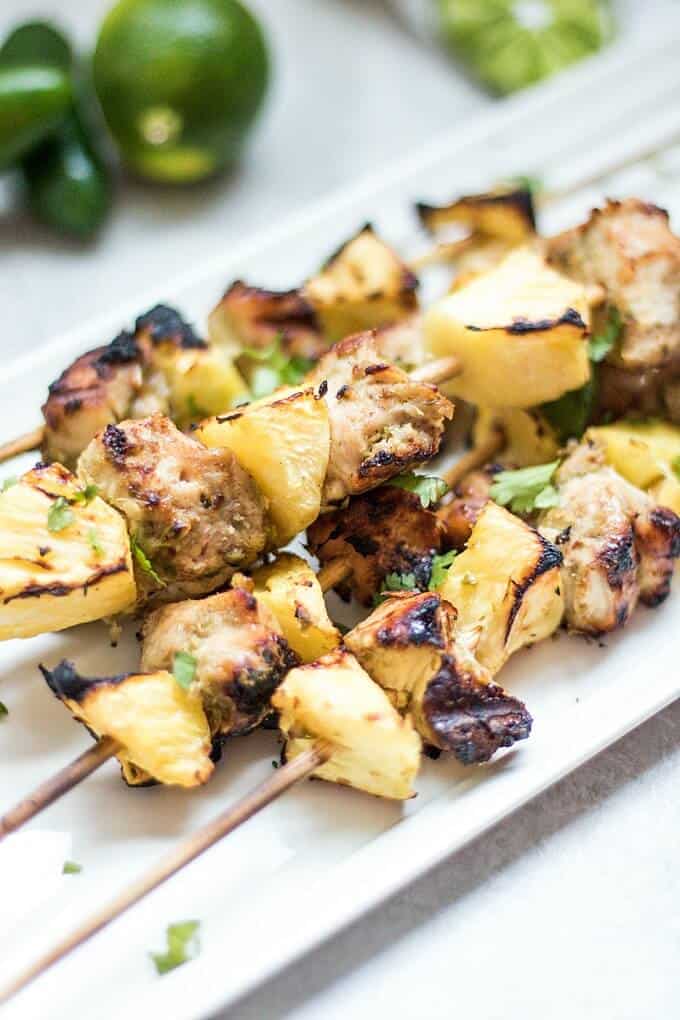 Grilled Jerk Chicken Kabobs with Pineapple from A Mindfull Mom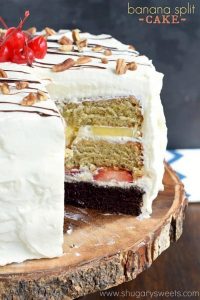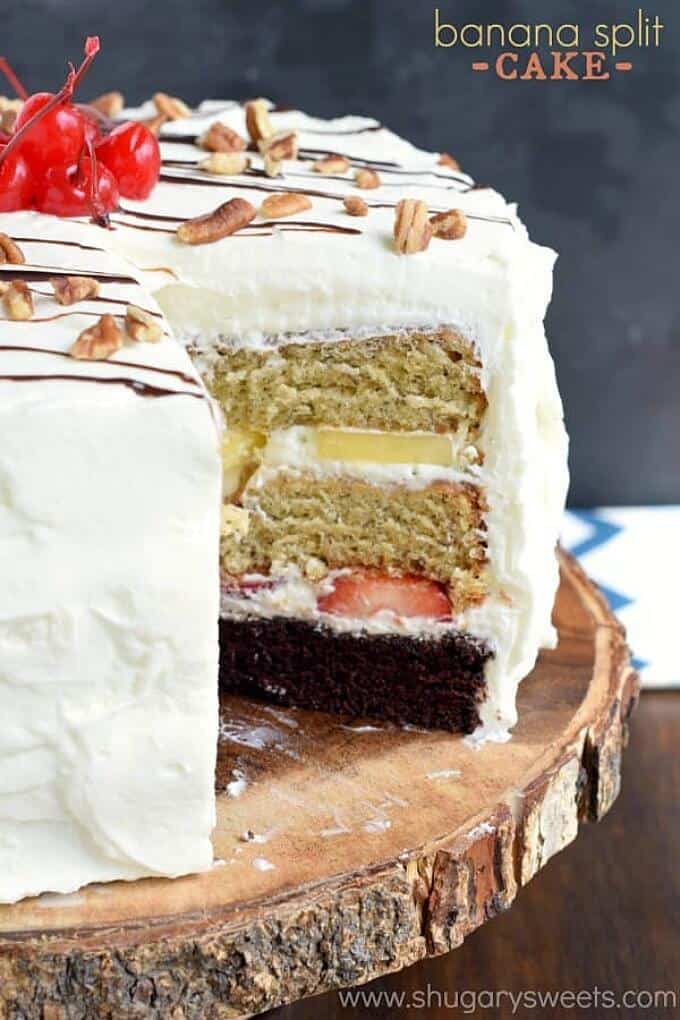 Banana Split Cake from Shugary Sweets
Love these fresh pineapple mojitos?! Try some of these recipes: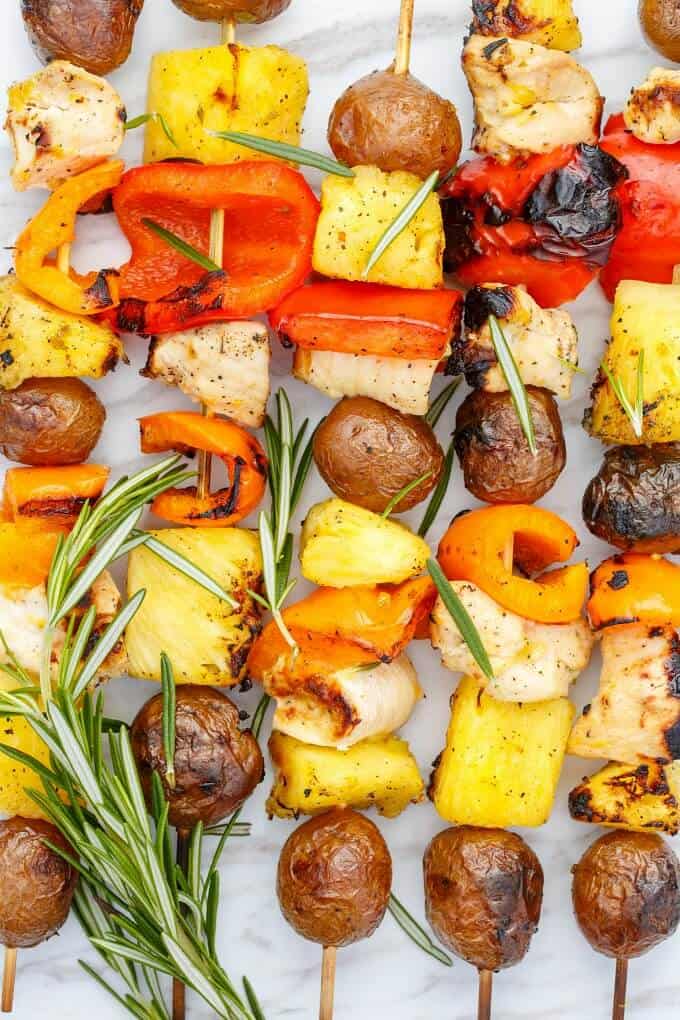 Orange Chicken Pineapple Potato Kabobs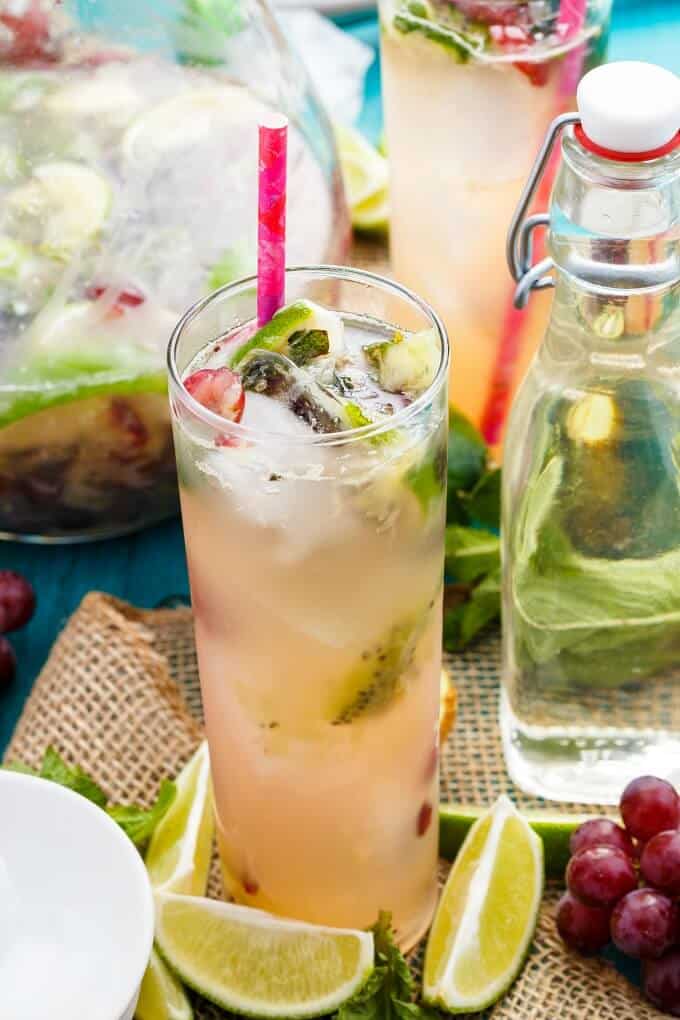 Fresh Kiwi-Grape Mojitos