Side dishes usually get the shaft when it comes to dinner, but rest assure, these easy and basic roasted potatoes are anything but dull. So flavourful and crispy!
The photos and recipe for these easy and basic roasted potatoes have been updated as of September 8th, 2016!
Last week I posted my recipe for an awesome honey-glazed pork tenderloin, and knew I would get around to finally writing about these easy and basic roasted potatoes! Such a fun side dish that rewards great flavour!
These basic roasted potatoes are easy, delicious, and contain ingredients you should have on hand. You can change up the seasonings to suit any needs and occasion. Plus, substitute in sweet potato with some pumpkin spice and you have a new meal entirely!

A perfect side dish that is hassle free. I tend to prep them while my main course is cooking, and while the meat is resting, I will throw these guys into the oven for the 30 minutes. Gives me time to finish everything around the kitchen (hint hint, it may be dishes…)
I have been wanting to make my own infused cooking oils. This recipe would be awesome to try different flavours such as herb-infused olive oil or perhaps lemon-infused oil.
Love these easy and basic roasted potatoes?! Try some of these recipes: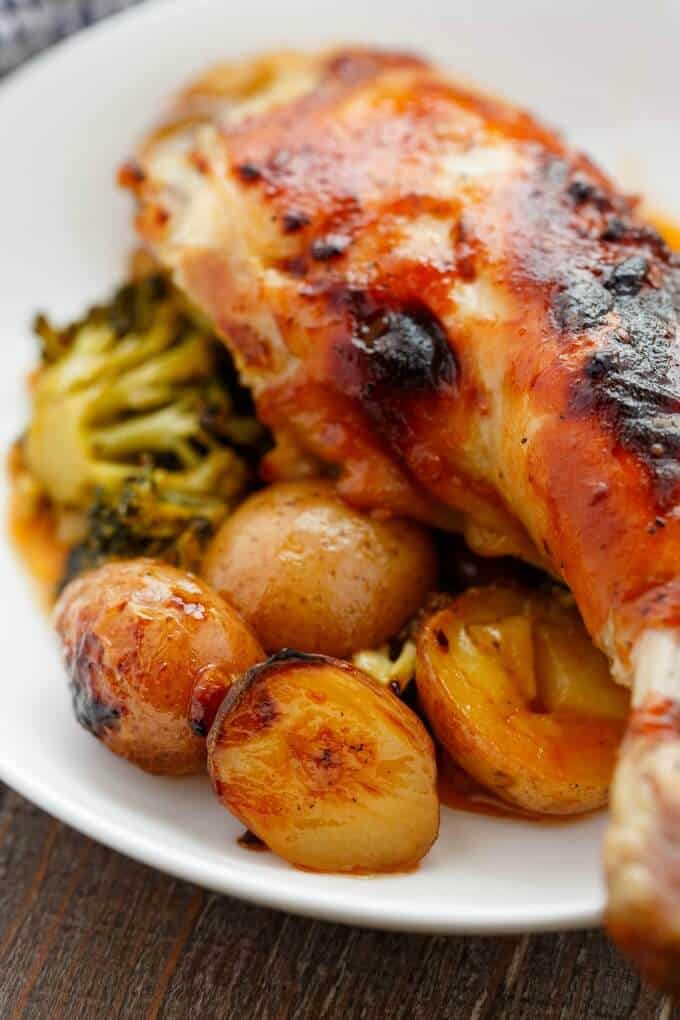 General Tso's Potatoes and Chicken