Warm and comforting, this cream of broccoli soup is so worth the effort, and it won't last long! Vegetarian, cheesy, and perfect for winter!
The photos and recipe for this cream of broccoli soup have been updated as of November 27th. 2016!
Okay, I know I said I loved my roasted cauliflower soup recipe and how it is my favourite soup ever. But can I really pick only one favourite?! I mean, for a cream-based soup, it is really good. I mean REALLY delicious. However, there are times I don't want a cream soup (usually when I am sick in bed.) Then I turn to a nice vegetable soup (thank you Alton Brown for creating such an awesome recipe!) However, I must say, more often than not, I turn to cream-based soups. They are my weakness!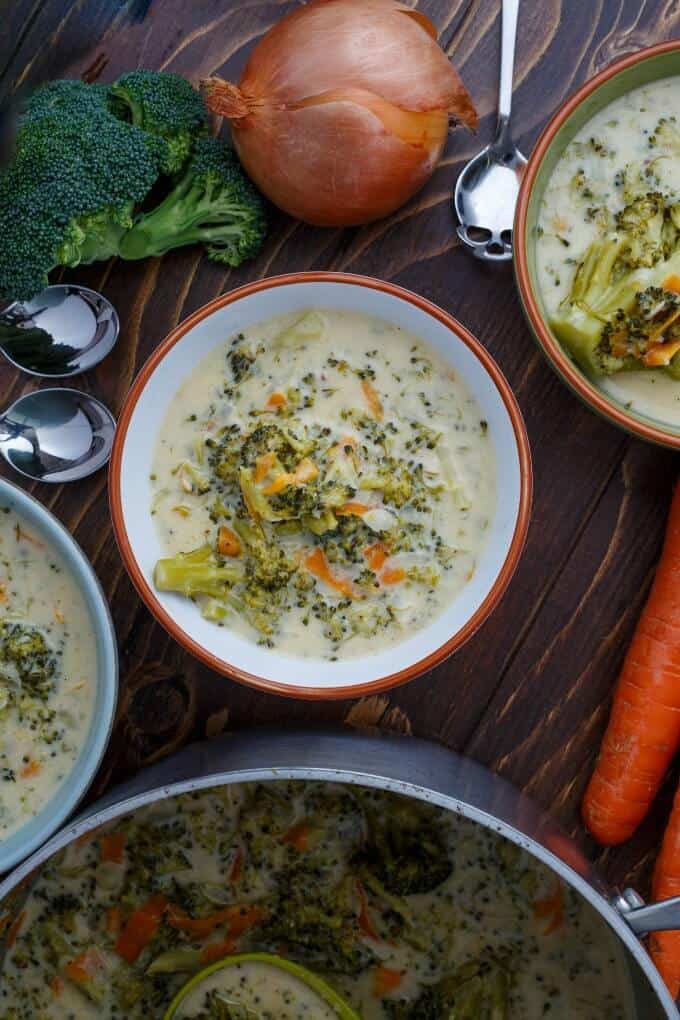 This cream of broccoli soup has been a tradition every year, multiple times throughout the cold months. We all love it with its rich, creamy taste, but full of so much broccoli you cannot miss that distinct flavour. I cannot get enough of this soup! Over the years I have added ingredients, as well as learning not to be too precise with the recipe. I pour the ingredients in without measuring, and I don't care how much broccoli goes in this recipe, as long as it is jammed packed! I usually use two or three broccoli crowns, depending on the size. So don't go worrying about measuring out 2 cups of broccoli florets. Throw whatever you have on hand in and prepare to be mesmerized!

(Adapted from
Mangio da sola
)
I know the traditional approach seems to be to serve this cream of broccoli soup in a bread bowl, but I never get around to it. Once the soup is made I am already pouring it into my bowl and heading off to eat it! I told you cream soups are my weakness!
As I already hinted before, I have made a vegan version of my roasted cauliflower soup recipe that I should be posting very soon (my vegan roasted cauliflower soup recipe is now up!) I would love to make a vegan version of this soup, but the cheese is a very important factor in the recipe. I finally found nutritional yeast flakes at the store but they were all sold out! I cannot wait to grab a bag because I hear great things about them, especially when it comes to cheese sauces. Maybe they will help me come up with a vegan version of cream of broccoli soup!
Love this cream of broccoli soup?! Try some of these recipes: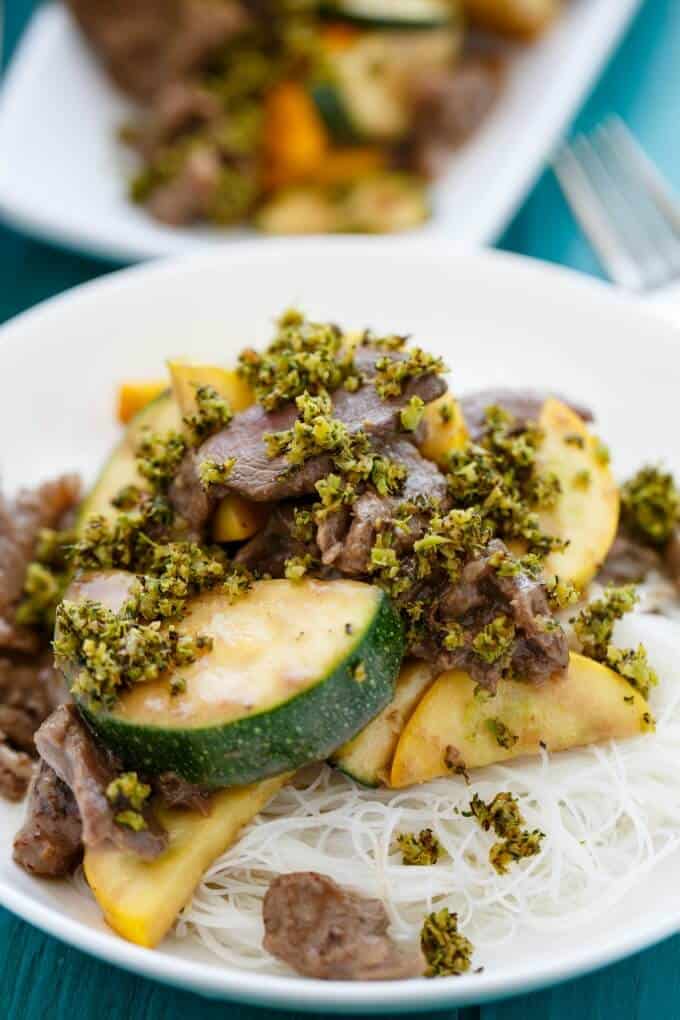 Beef and Zucchini Stir Fry with Roasted Broccoli