Christmas or Valentine's Day, these chocolate dipped shortbread cookies are super simple and yield great flavour! Make them any time of the year 🙂
The photos and recipe for these chocolate dipped shortbread cookies have been updated as of December 29th, 2016!
Today I present to you, my favourite Christmas cookie: Chocolate dipped shortbread cookies!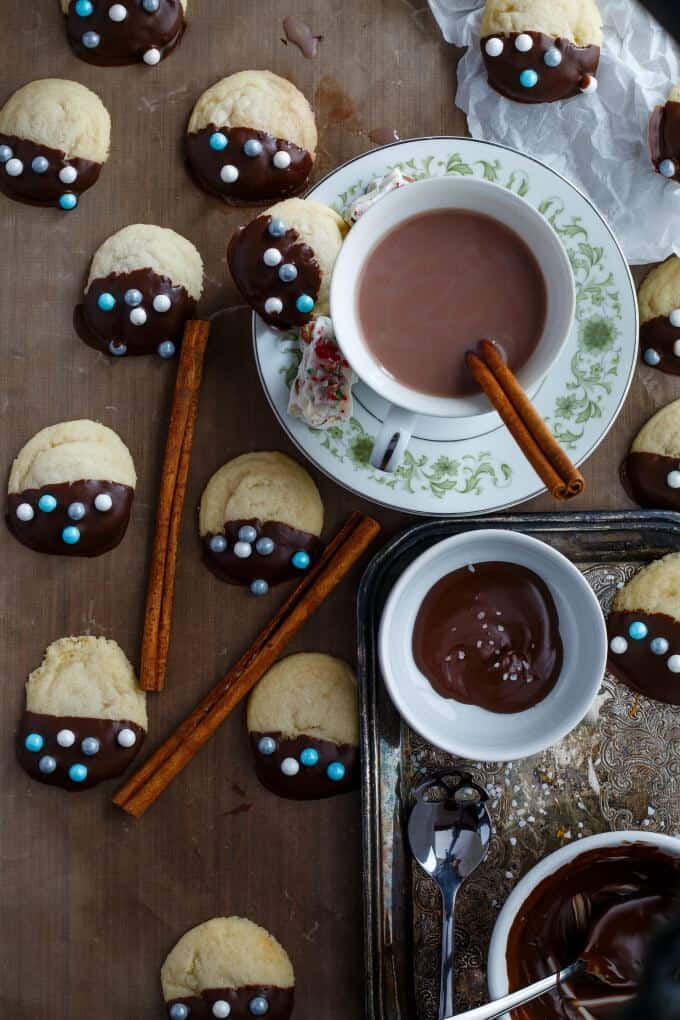 I can never have enough of these bad boys, and it seems like others hop on the bandwagon once they try my recipe. I make them every Christmas, no matter what, and have deemed them "my Christmas cookie" even though credit must be given to Uncle Bill at Food.com! Though, when I say "my Christmas cookie," I totally mean these are my favourite, go-to, melt-in-your-mouth, delicious shortbread cookies. They are that good!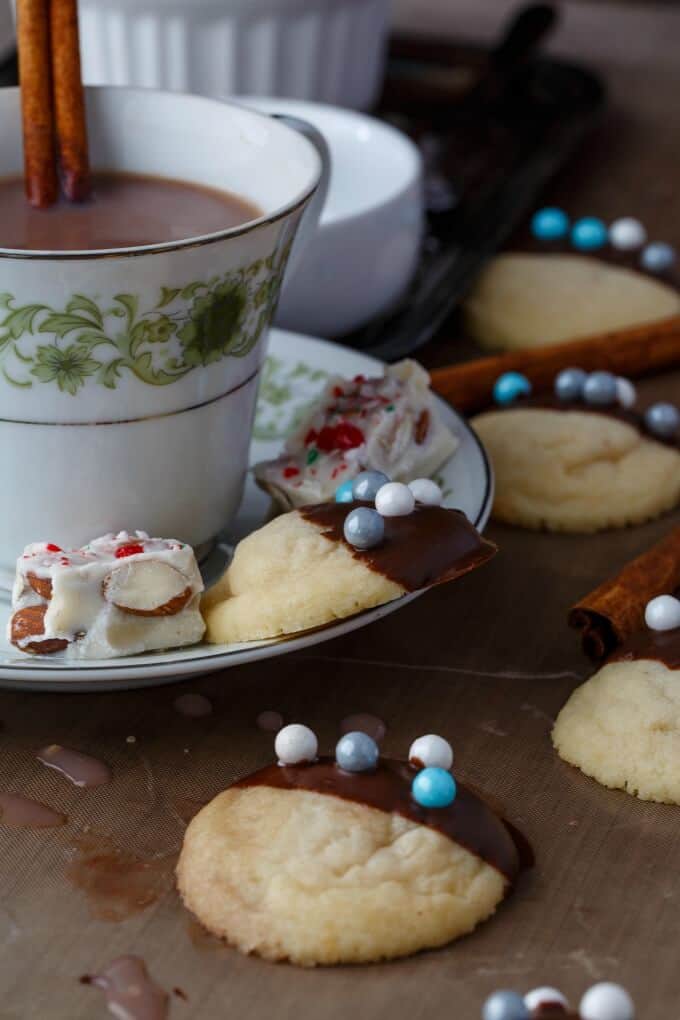 I usually top the shortbread cookies with Hershey's Kisses shortbread cookies, but this year I received an abundance of Hershey's Chipits and there was no way I was passing up the chance to use these delicious chocolate chips. Not only did I dip my shortbread cookies into melted semi-sweet chocolate, but I also topped some with mini Reese's pieces Chipits. UPDATE: This time around I went with more of a festive theme, but you can decorate your cookies with whatever topping you like!
Chocolate upon chocolate, with a hint of peanut butter. I sense nothing going wrong here! Dan took in the extra cookies for his coworkers and they seemed to be really pleased with them since none returned home with him!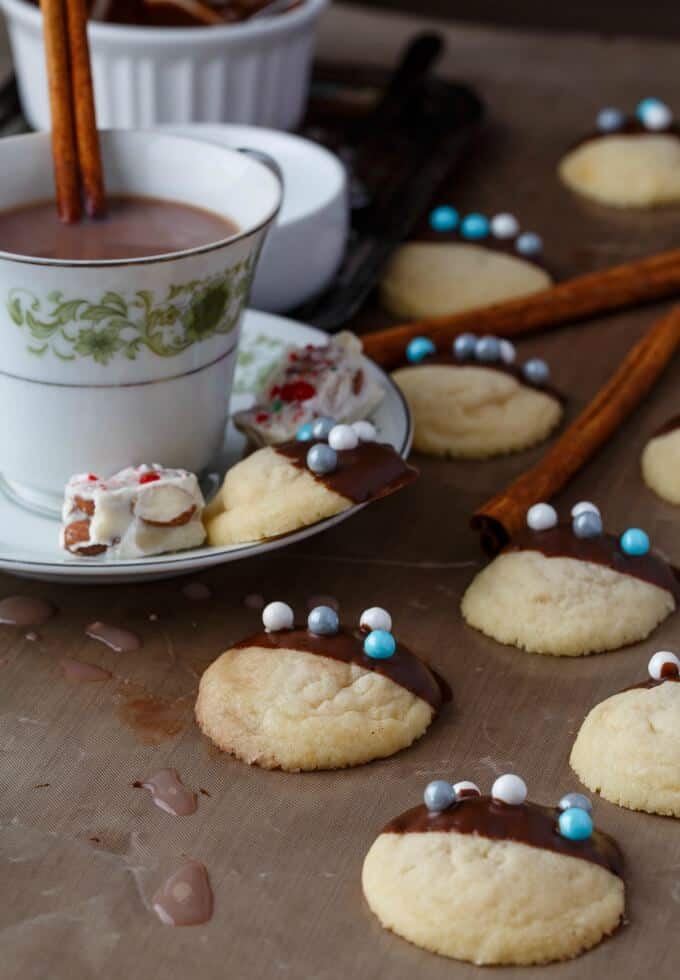 Feel free to use any chocolate you like. I am talking milk chocolate, white chocolate, butterscotch, you name it, it will work! I cannot emphasize enough how much I love these cookies. Chocolate or not, they are delicious! I even made a batch of these using matcha powder to create Grinch cookies using all natural food colouring (the matcha green really comes through!) Don't be scared off from the amount of butter, they are suppose to be tender, flaky, and so soft!

10 days until Christmas, and still a billion recipes to share with you. I did not even have the chance to visit some of my other favourite Christmas cookies this year, such as the amazing
Caramilk Stuffed Snickerdoodles
. But I am impressed with all the recipes I have shared, and cannot wait to start off fresh in the new year with some healthy treats (I think everyone gets that feeling of overdoing it around the Christmas season.) But rest assure, I will still share delicious desserts and treats, because they are my favourite! I want to please everyone, so that shall be interesting (and fun!)
Love these chocolate dipped shortbread cookies?! Try some of these recipes: