I am turning to drinks as the weather heats up! This blood orange whiskey sour utilizes a delicious (and underrated!) fruit that transforms a classic beverage 🙂
Can I open my pool yet?!
Mornings have still been a bit cool, but once 9 AM hits, it is sunny times all day long! Except obviously the rainy days, which have actually been lacking.
Kiddo and I walk to and from school all the time, and the afternoons have been especially hot. Seems like our path has next to no trees, making the journey ever so warmer!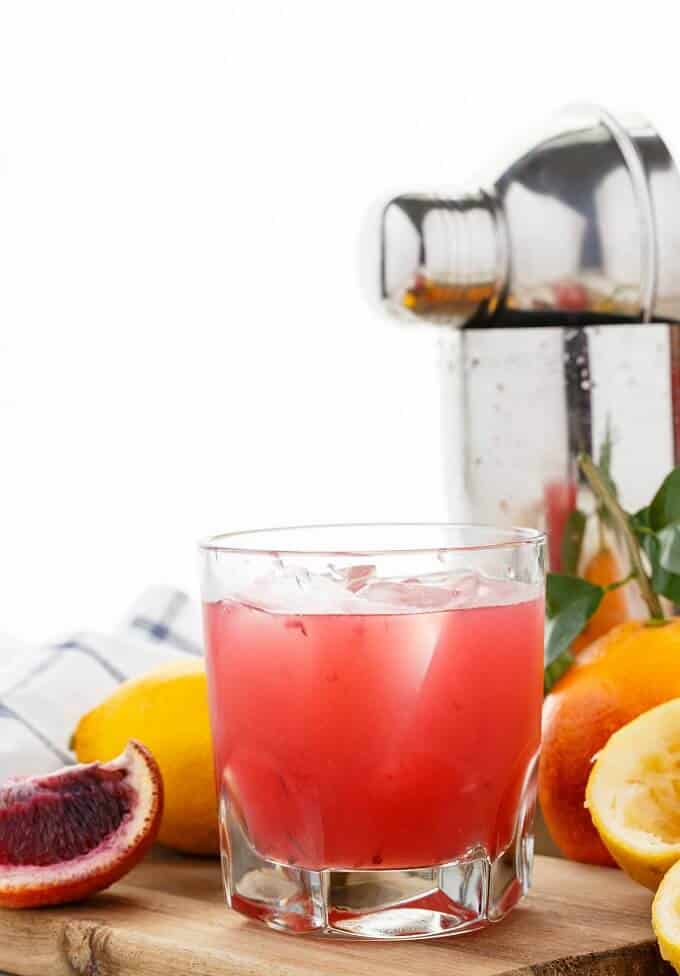 Coming home to a refreshing blood orange whiskey sour is 100% a-okay in my books! Of course, no such luck for my daughter, but that is why I go the mocktail route. Tomorrow's blood orange mojitos features an alcoholic beverage that is easily made alcohol-free!
Unfortunately (or not?) whiskey sours cannot be made mocktail unless I have completely overlooked something!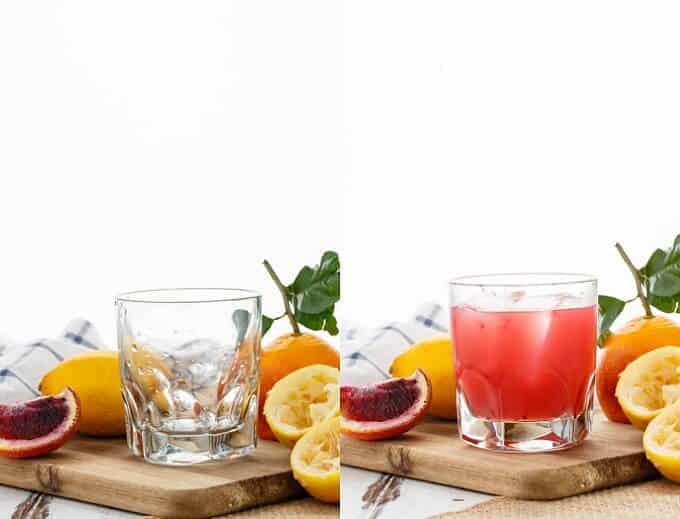 Blood oranges are not something I work with regularly. To be honest, this may be the second or third time I have even bought them! Most people know I am not a big fan of orange anything, but this drink is quickly changing my opinion!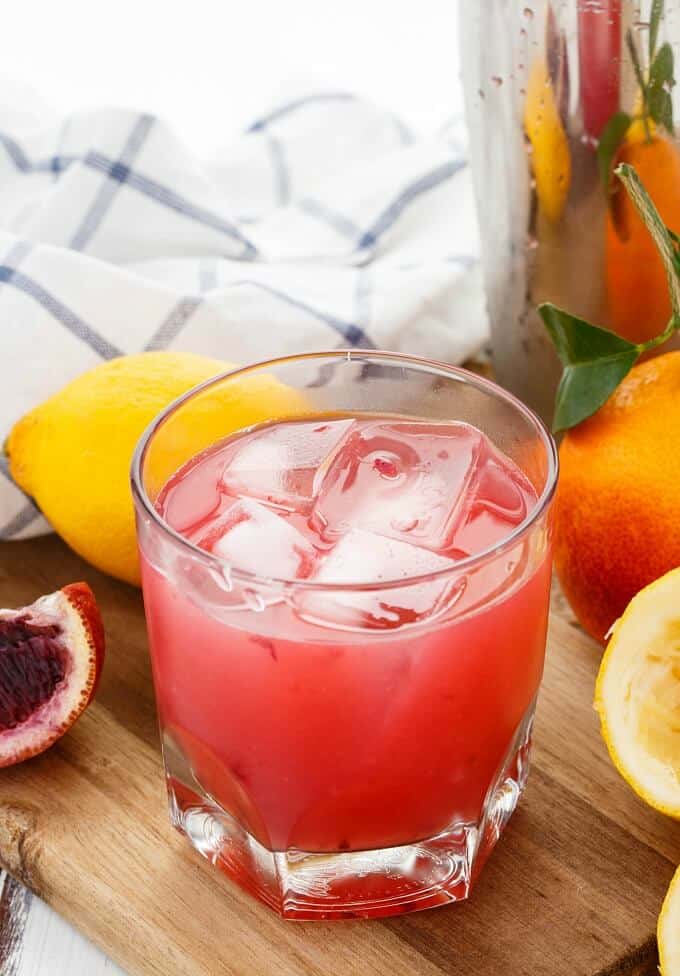 Whiskey and orange pair really well together! I always find my whiskey sours are more on the "sour" side, but the use of blood orange here really helped balance that out. But still sour 😉 With the use of an egg white (which I have NOTHING against: I am just lazy!) I am sure my drink would lean more towards the classic recipe 🙂
That being said, feel free to adjust accordingly. The more I make these beverages, the more I find myself enjoying the strong taste of whiskey. I kid all the time about how I need a drink after a "long and stressful day" but I am actually not much of a drinker at all! I am extremely picky when it comes to my drinks, and since most of them are full of sugar, I can usually only enjoy two MAX (and even then that is pushing it) before my body begins saying "no more sugar!"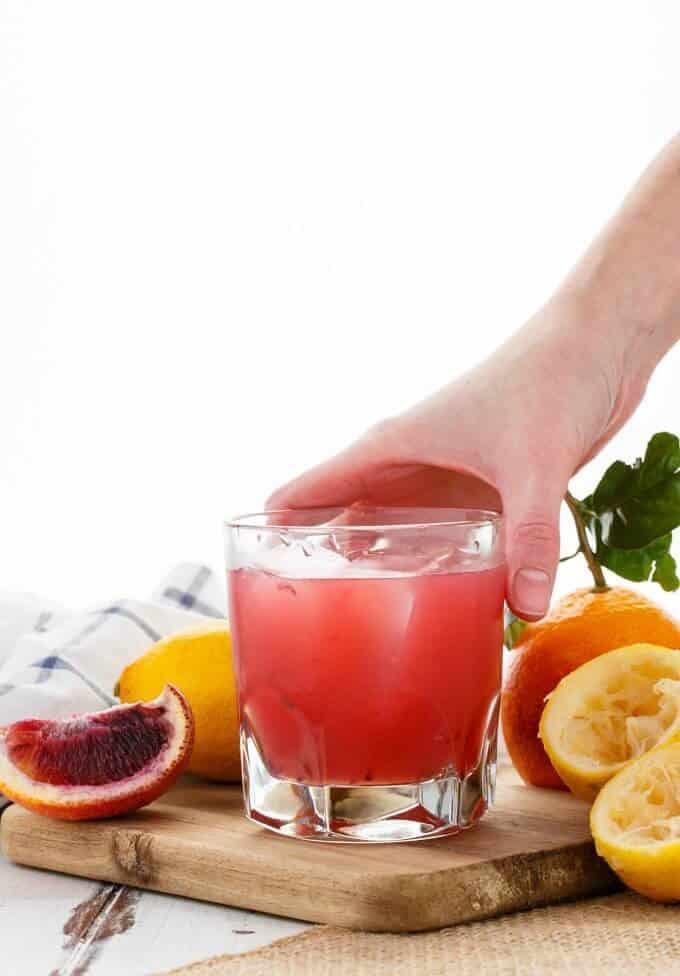 So when my husband is enjoying some beer, I am totally being high maintenance and making myself something a tad more complicated (mainly mojitos!) But as the countdown to pool opening begins, you can bet everyone is all aboard some fancy cocktails 🙂
📖 Recipe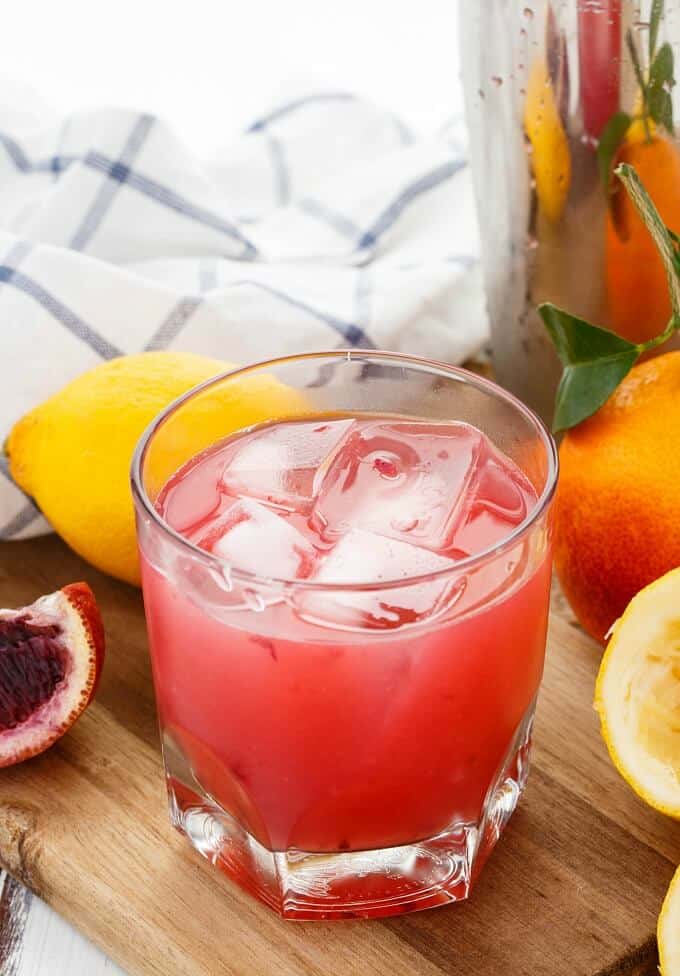 Blood Orange Whiskey Sour
A fun summer drink that utilizes a beautiful fruit, this blood orange whiskey sour is classy and delicious!
Ingredients
¼ cup (2 oz) freshly squeezed blood orange juice
⅓ cup whiskey (2.5ish oz) (bourbon is the common element)
¼ cup (2 oz) freshly squeezed lemon juice
⅛ cup (1 oz) simple syrup
Egg white (optional)
Instructions
Fill a cocktail shaker (or makeshift one) half way with ice. Pour in whiskey, lemon juice, simple syrup, & orange juice. Place lid on and shake vigorously for 30-45 seconds.
Add ice to a small whiskey glass. Strain beverage into cup and serve immediately.
Garnish with fresh blood orange wedges if desired.
Notes
Adjust whiskey ratio according to your personal preference (3 oz for the stronger people!) This is more on the sour side with the lemon juice, so you could reduce it to 1 oz if desired.
Nutrition Information:
Yield:

1
Serving Size:

1
Amount Per Serving:
Calories:

204
Total Fat:

0g
Saturated Fat:

0g
Trans Fat:

0g
Unsaturated Fat:

0g
Cholesterol:

0mg
Sodium:

62mg
Carbohydrates:

14g
Fiber:

0g
Sugar:

10g
Protein:

4g
Need more whiskey sour ideas?! Here are my recommendations: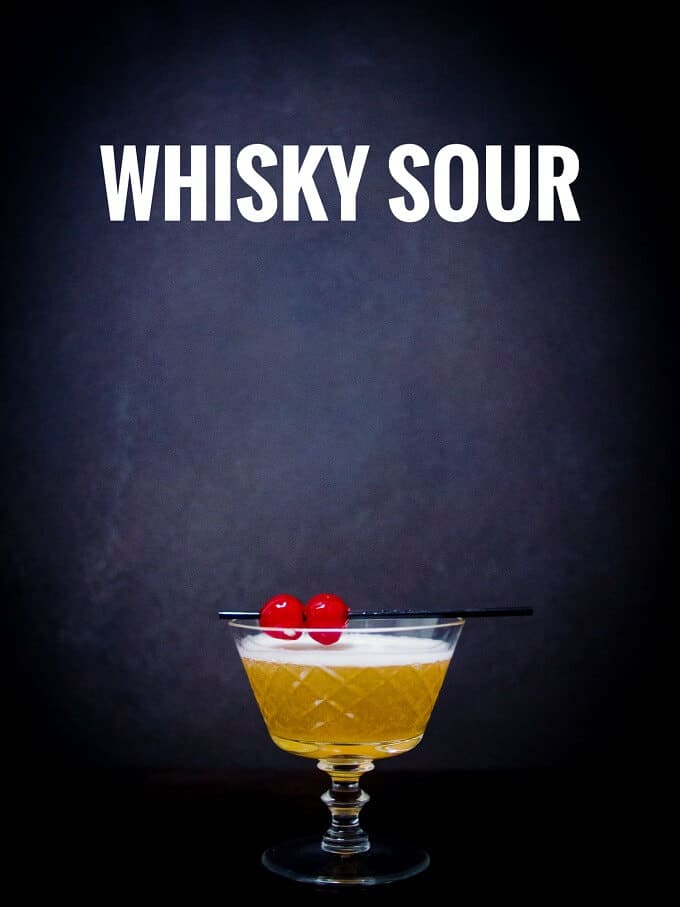 5 Classic Whiskey Cocktails Every Adult Should Know from Bacon is Magic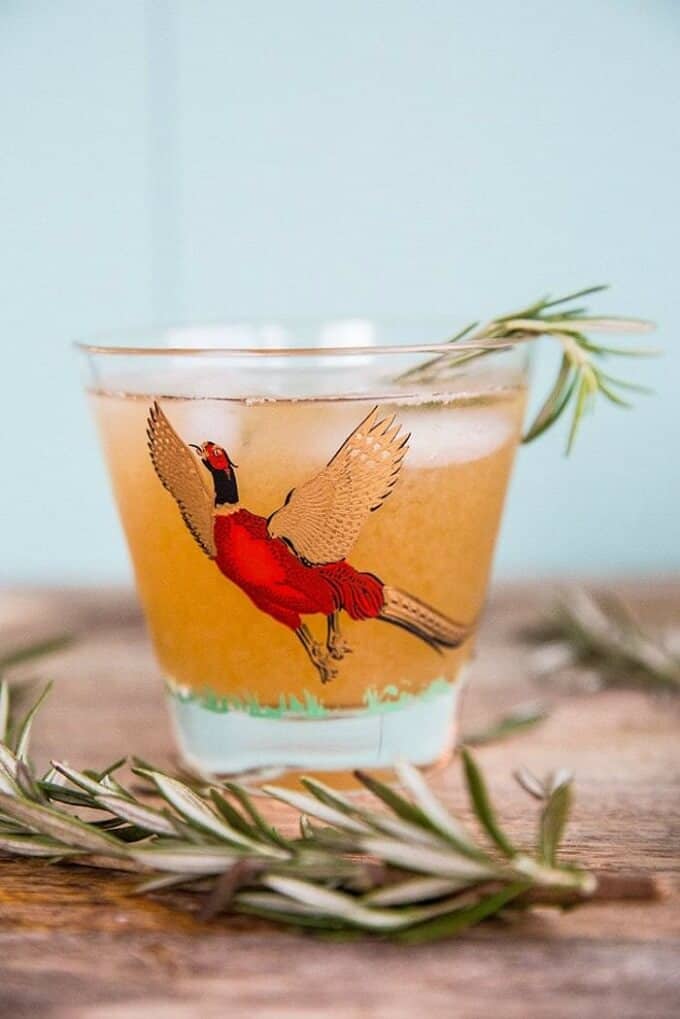 Maple Rosemary Bourbon Sour from The Kitchen Magpie (her cookbook is awesome!)
Here is the sneak peek of the blood orange mojitos going live tomorrow!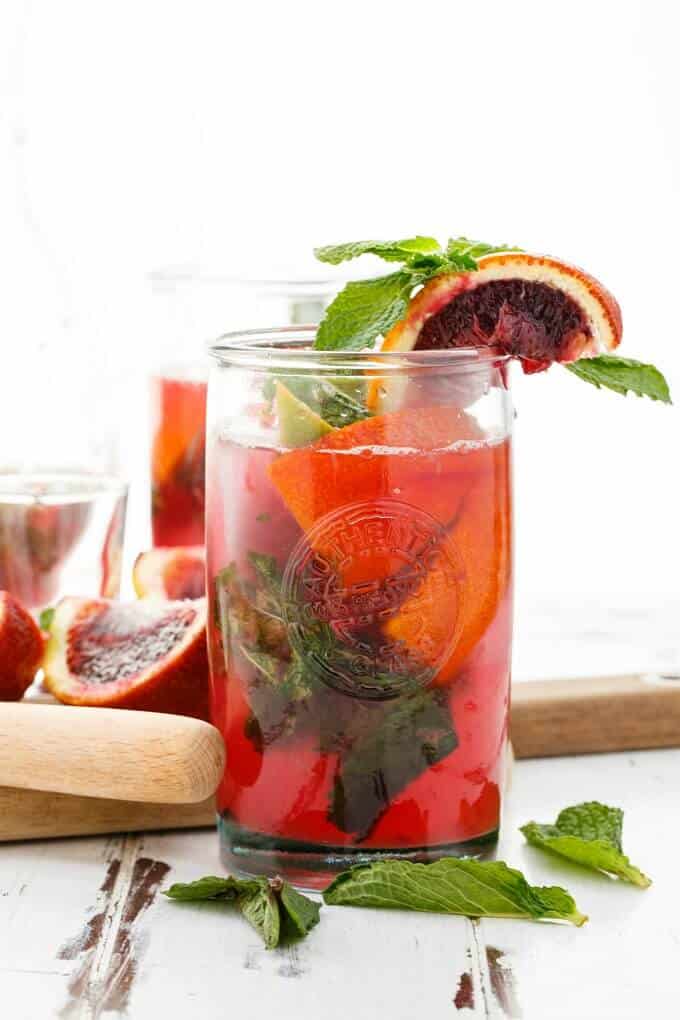 Love this blood orange whiskey sour?! Try some of these recipes: