Jam is a staple in most households, but I bet you never realized how easy it is to make your own! This blackberry-fig jam makes just enough to last you through the next two weeks!
Canning.
I always have these intentions to can/jar homemade food so we can enjoy them all year round. But every year I push it aside, saying "next time." I'm sure I will get to it eventually! Remember how many times I said I was going to do a vegetable garden before I actually got around to it!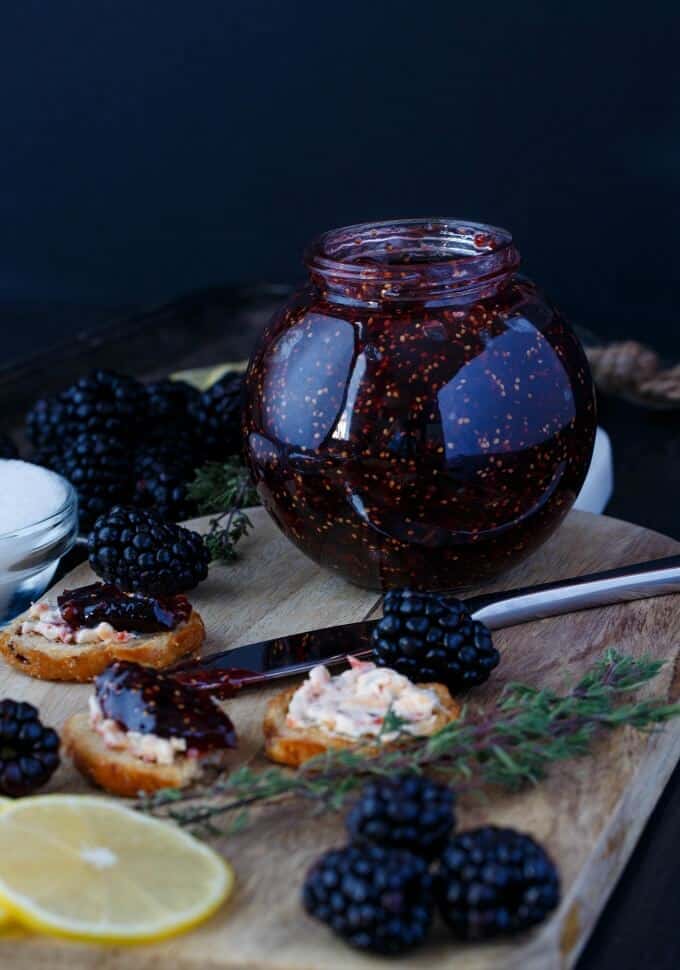 This blackberry-fig jam is completely homemade: vegetarian, gluten-free, and vegan (can exchange the honey for sugar if desired.) And while it can definitely be jarred, the batch is quite small and perfect for keeping around in the refrigerator for two weeks.
Plus, I won't lie, fresh figs are REALLY expensive here! A case of 12 was over $10… I mean, I can see why people go the store-bought route sometimes when it comes to food. But then that food wouldn't be your own creation! And what is more fun that playing chef in the kitchen?! 🙂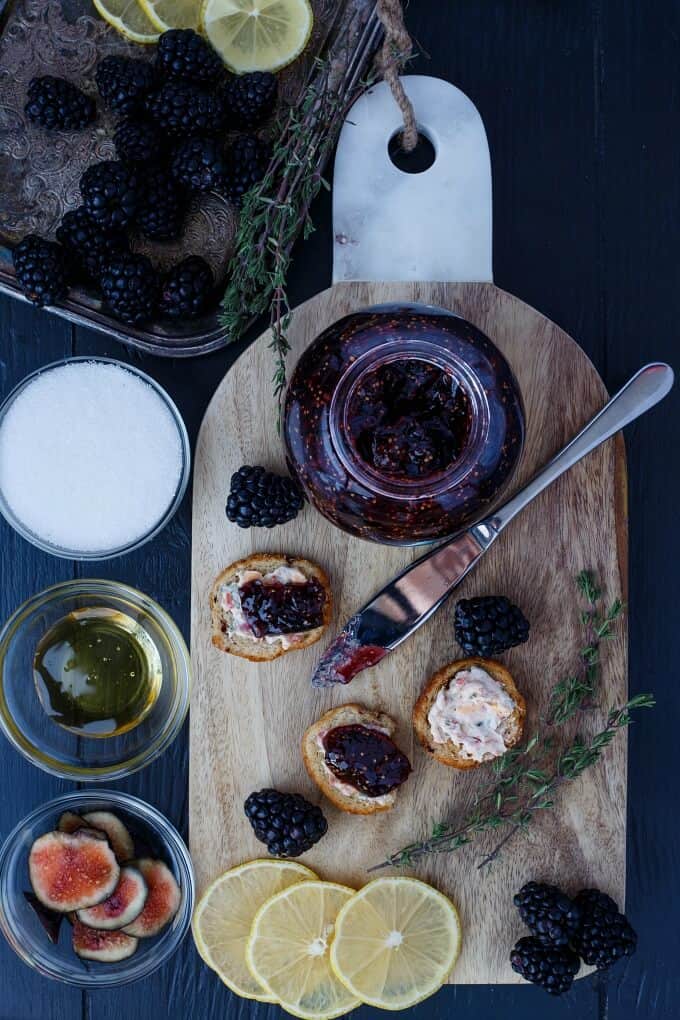 I wanted some creativity in this blackberry-fig ham recipe, and I think I achieved that. I adapted my recipe from the link below and loved the addition of blackberries! Don't let the fresh thyme throw you off, it adds a nice flavour without being overpowering. This is what a sprig of thyme looks like.
Now, you will want to adjust your sweetness level accordingly. Sometimes blackberries can be tart, so try them in advance. In this case, mine were super sweet, along with the figs. Had they been tart, I might have upped the sugar. But in the end, it is all up to you. I found the honey flavour really came through (but that could have changed instantly with the ripeness of the berries.)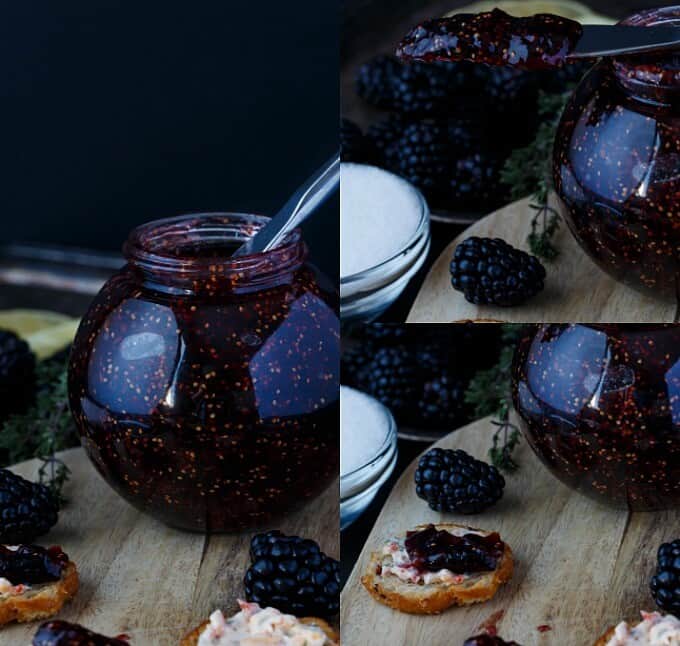 Lastly, this recipe can be made without a candy thermometer, but you will want to keep an eye on it (more so in the last 15 minutes of cooking.) My mixture took about 5 more minutes than the original recipe stated, but otherwise, pretty darn close!

(Adapted from My Recipes: Cooking Light)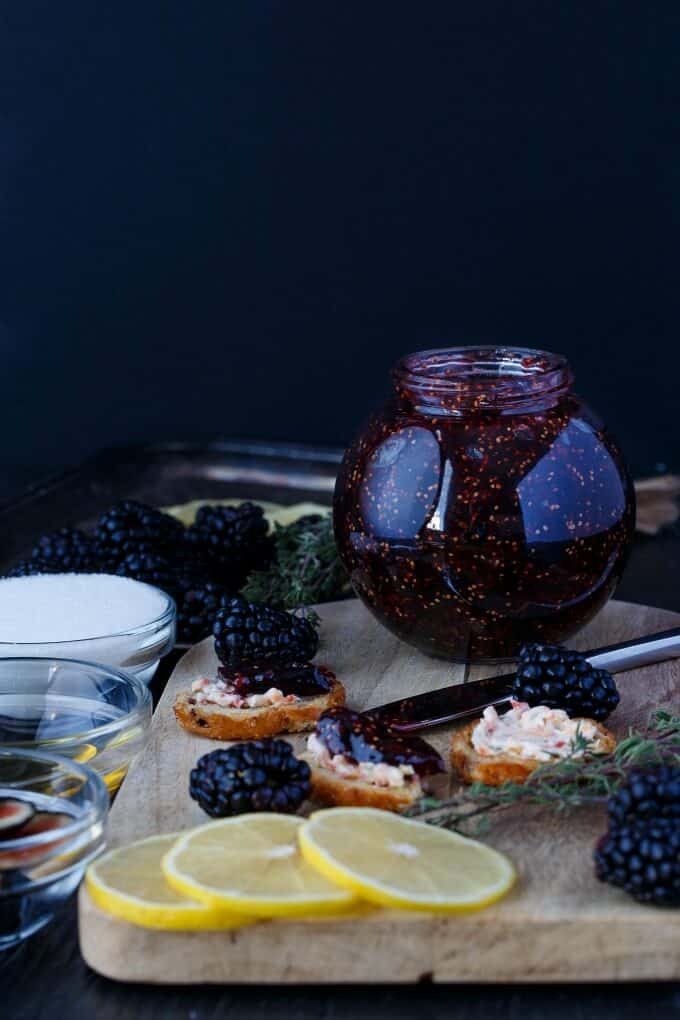 I have some Valentine's Day recipes lined up. Now, let's hope I get to them (unlike my Halloween and Christmas ideas!) Fun, kid-friendly, and a great way to have some family fun 🙂
Love this blackberry-fig jam?! Try some of these recipes: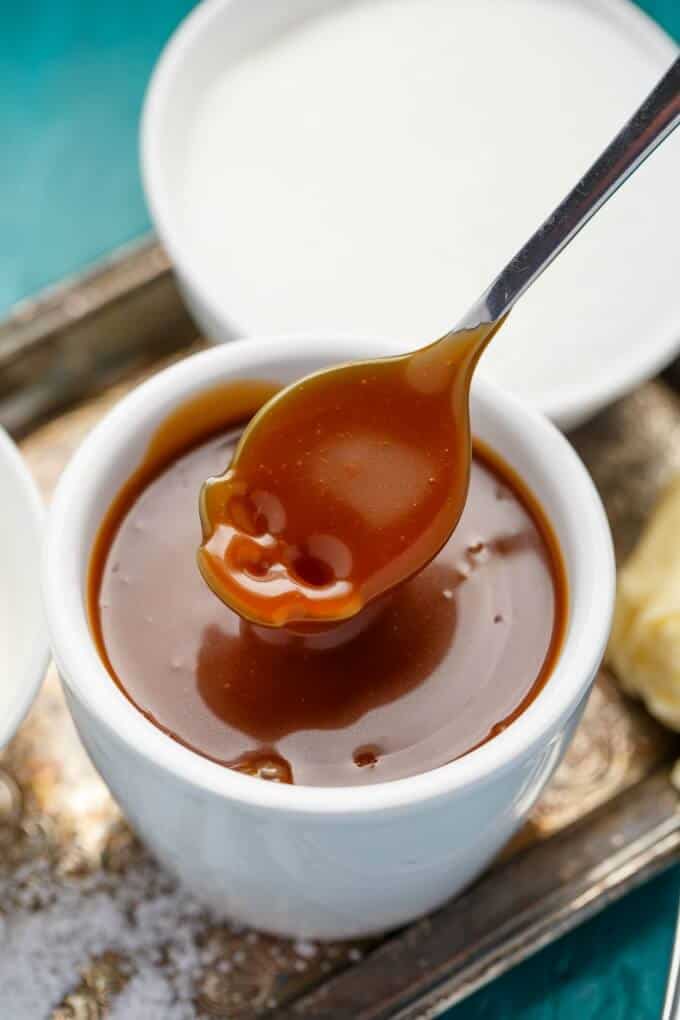 Dry Method Caramel Sauce: How-To Tutorial