Looking for a relatively healthy, simple, and delicious summer snack?! These baked eggplant pizza crust slices are calling your name! Gluten-free, vegetarian, and all the rage in this house!
Today's baked eggplant pizza crust slices are a long-living recipe in this household that I have finally gotten around to sharing on the blog!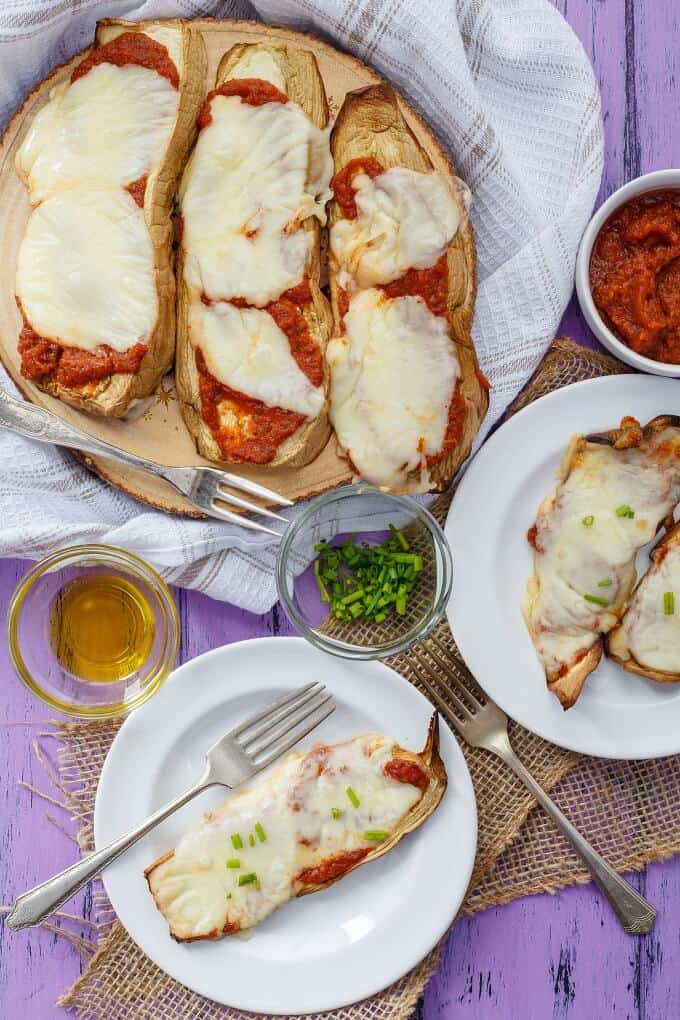 While I was attending university many years ago, I stayed with my aunt and uncle. My aunt would make a very similar dish and to this day I am amazed at how flavourful eggplant is!
Thankfully I live with two people who are not picky at all so we all get to enjoy these baked eggplant pizza crust slices!
Personally, as much as I LOVE eggplant, I do not dig the skin. Not at all. Nothing worse than biting into an eggplant Parmesan sandwich and having to gnaw through that skin… Arg, I hate even thinking about it! Feel free to leave the skin on if you like, but it only takes seconds to remove it.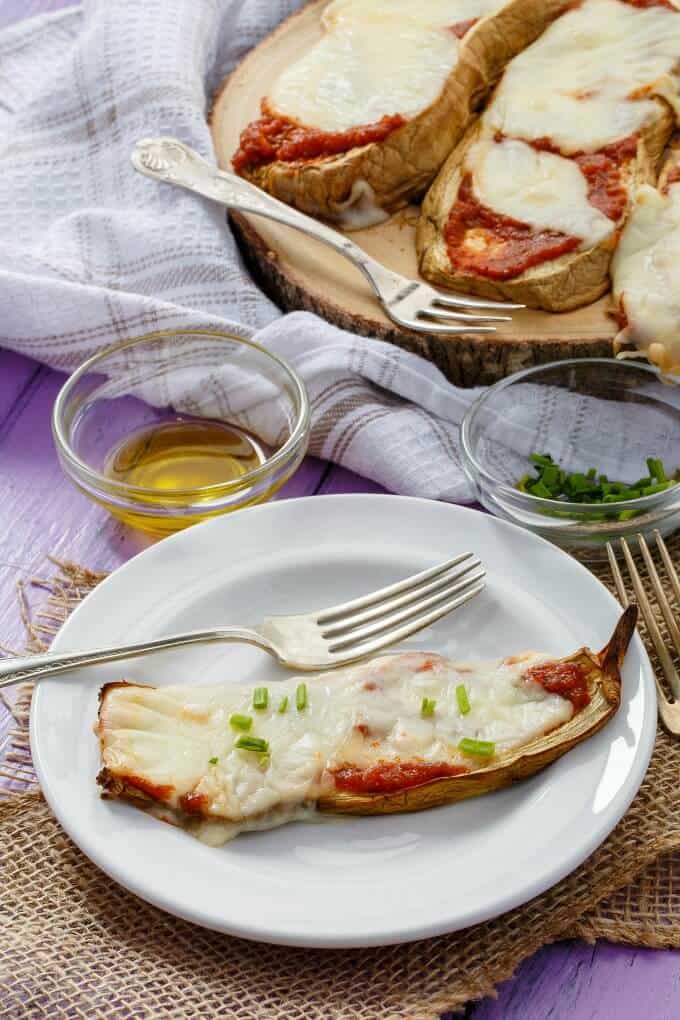 Many of you know I like making things difficult, but this recipe remains pretty simple! I did use my homemade herb pizza sauce, but your favourite store-bought brand will work here. Also, the meal is completely vegetarian and gluten-free! You can add on some extra veggies if desired 🙂

How many baked eggplant pizza crust slices you yield will all depend on the size of your veggie. Cook time may vary depending on the thickness of your eggplant slices (play around! You may prefer thicker or thinner slices.)
And honestly, the amount of cheese I use is just an estimate. I just pile it on there until no more fits! 🙂
Love these baked eggplant pizza crust slices?! Try some of these recipes: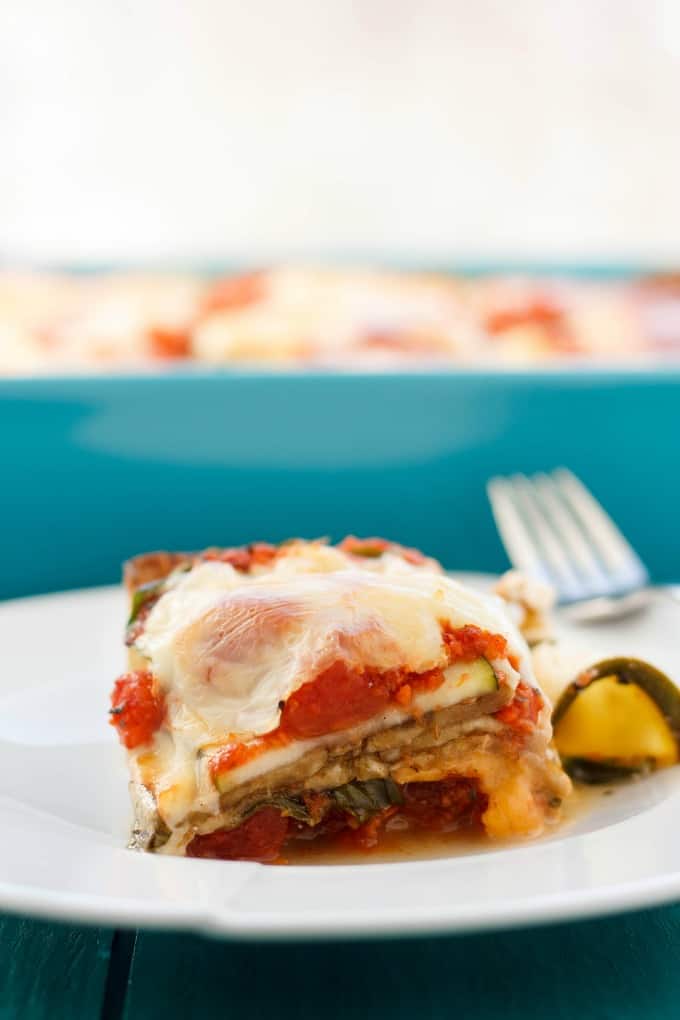 Eggplant and Zucchini Lasagna (No Pasta!)