Autumn is almost here, so why not indulge in this healthy side dish: acorn squash stuffed with apple and raisins! Easily substitute in craisins if raisins aren't your thing! Healthy, gluten-free, vegan, and delicious!
The photos and recipe for this acorn squashed stuffed with apple and raisins have been updated as of September 8th, 2016!
Winter means comfort foods, and this winter is no exception.
The temperatures have been cold and darn near bone-chilling. I don't mind walking the dog each day in the cold, but some days, when my husband is working late, I have to drag kiddo out with me, and she does not want anything to do with the cold! I have to bribe her to come out with me. This week had our shortest walk ever, which I think was about 5 minutes. I feel bad for Rex, but I cannot force Éowyn to walk outside in these temperatures. I usually make up for it on the days when Dan is home to watch kiddo.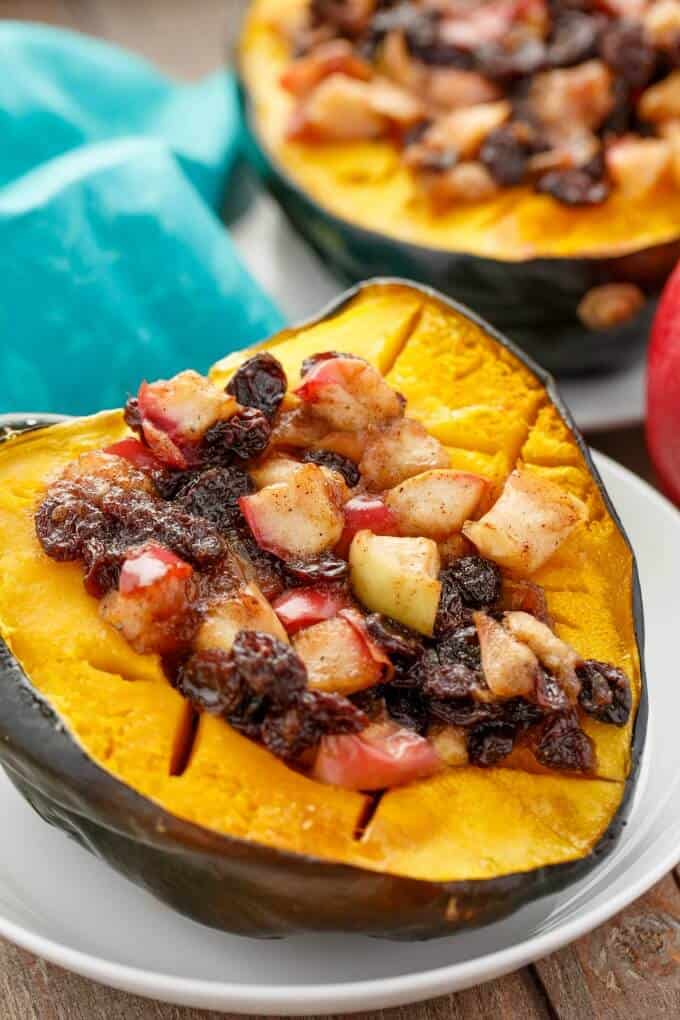 That aside, when I get in from the walk, I want something warm, hearty, and easy to make. This acorn squash stuffed with apple and raisins filled all that criteria. I knew the squash had to be cooked up since it had been sitting around for a while (the one benefit of squashes is their ability to keep so long. )I had made a similar recipe in the past with maple syrup and apples, but this time around I wanted something different. Okay, I will be honest. Éowyn has been asking for pancakes every day and I did not want to use up the last of the syrup on her!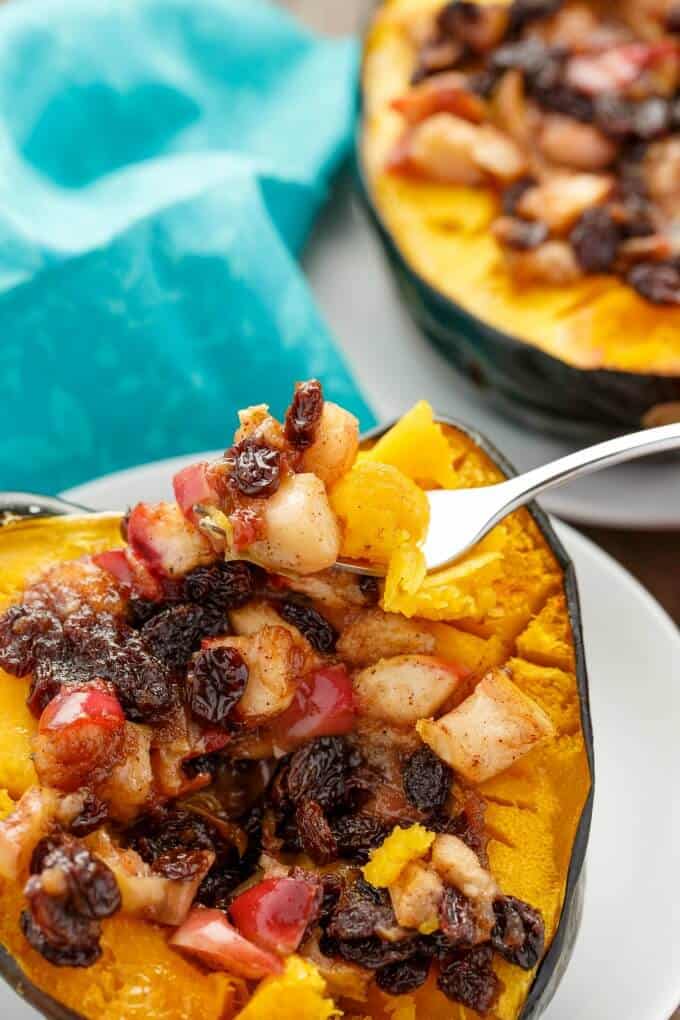 The cooking method was different from any other recipe I have worked with. It helped this acorn squash stuffed with apple and raisins cook perfectly, and the recipe took no time at all. The original recipe was not vegan, but I figured coconut oil would work well in place of butter here, and I was right! Feel free to use butter, but the coconut oil really added a wonderful flavour to this recipe.

(Adapted from
Savings Lifestyle
)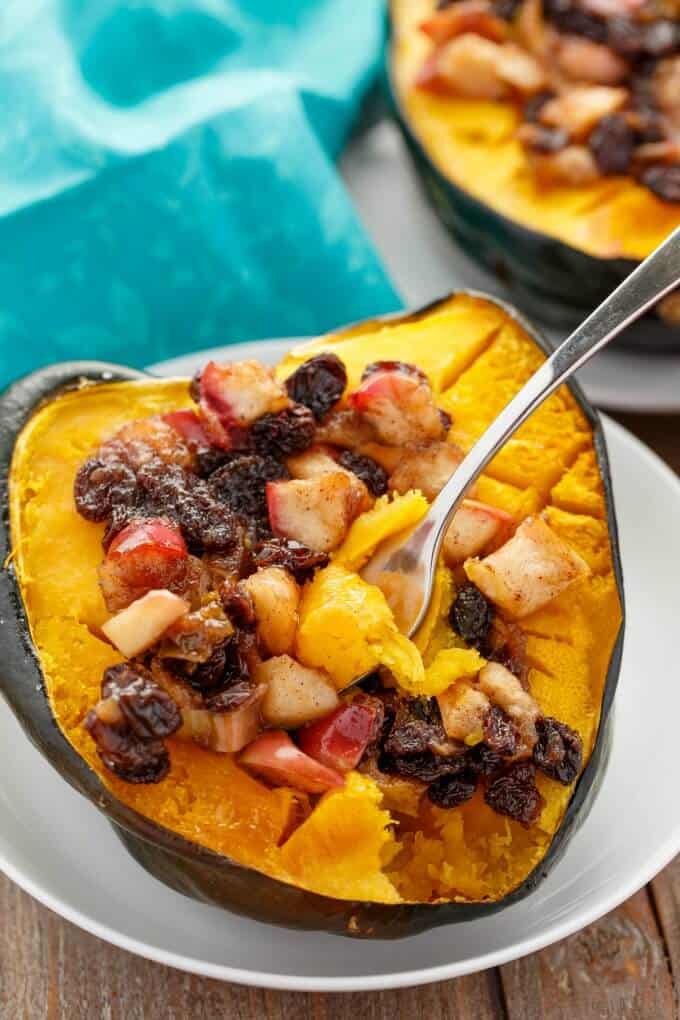 Quick and simple, this acorn squash stuffed with apple and raisins is a great side, or a vegetarian's/vegan's dinner for the evening. Funny enough, my husband and daughter only wanted the filling. I guess they are not squash fans! I personally loved all the flavours together, and acorn squash has this unique flavour that is just so pleasant with the filling.
Love this acorn squash stuffed with apple and raisins?! Try some of these recipes:
Carrot and Roasted Zucchini Soup