There is much talk about back to school and what snacks/lunches we are going to make for our children. But what about dinner? It is still an important factor in our lives, and with my daughter starting school this year, I will get to experience first hand the "take child to school, go about my day, pick her up, take her to extra curricular activities, and finally, dinner."
Now, I am not one for easy dinners. I like to add some oomph and pizzazz, but I know time will be an issue for many (including me) so I need to get on the easy dinner train! Not to say easy is not delicious, however, I really like some elements and I find them hard to live without (looking at your caramelized onions!) Today's recipe was whipped up in a matter of minutes thanks to pre-packaged veggies at the grocery store; but even if you are slicing your own, this roasted bone-in chicken breasts with vegetables will take little effort on your part.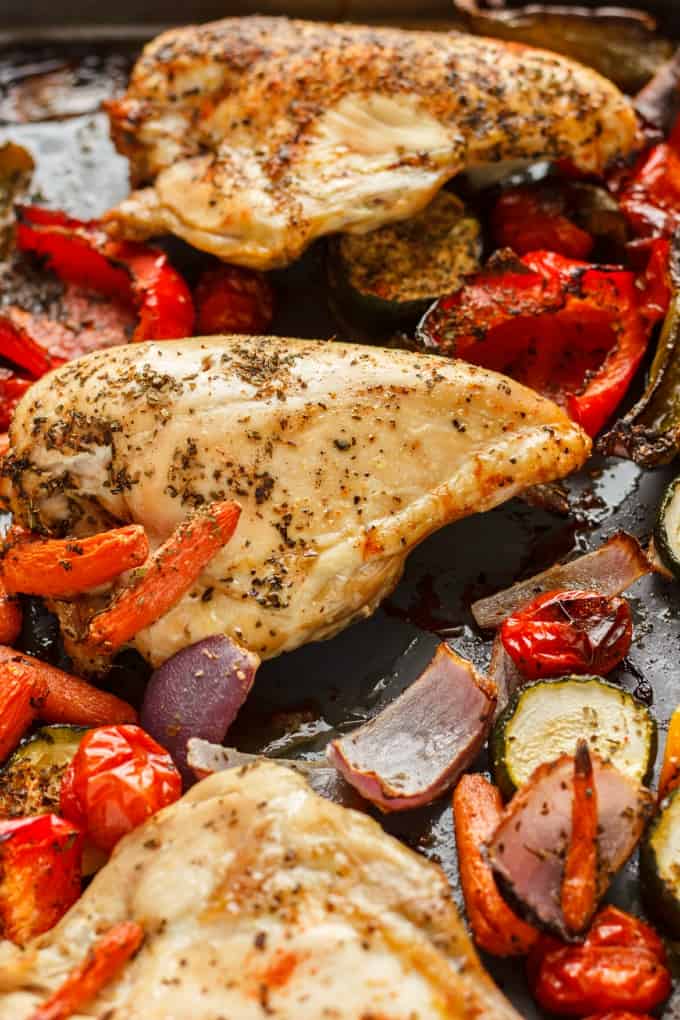 You see, Mr. TCW decided he wanted some friends over, which I am cool with. He said "maybe some time on the weekend." Fine with me as I have more than enough time to cook since it is only Monday. Come Tuesday he says "any dinner plans as the guys are coming over tonight?" What?! I thought you said the weekend?! Turns out, he meant "his weekend." Since he works shift, we don't have allotted weekends anymore, and they can easily fall midweek. I know this, but I still consider Saturday and Sunday the weekend! Crisis was adverted with since I picked up meat the day before. I will be honest though, I probably would have made a much fancier dish than roasted bone-in chicken breasts with vegetables had I been more prepared (I cannot go simple!!!)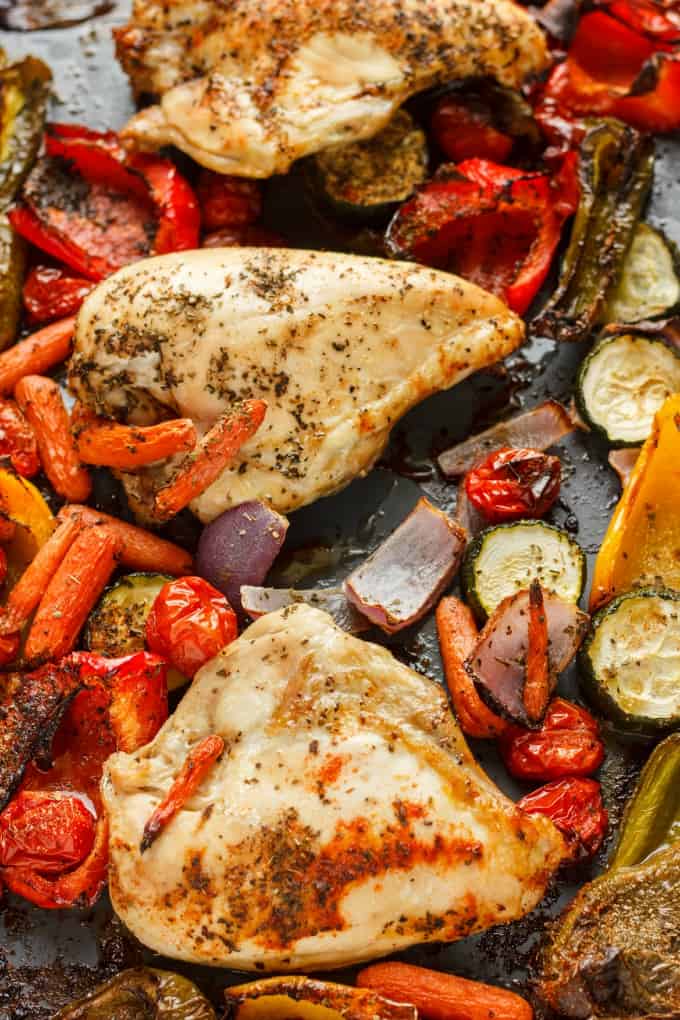 📖 Recipe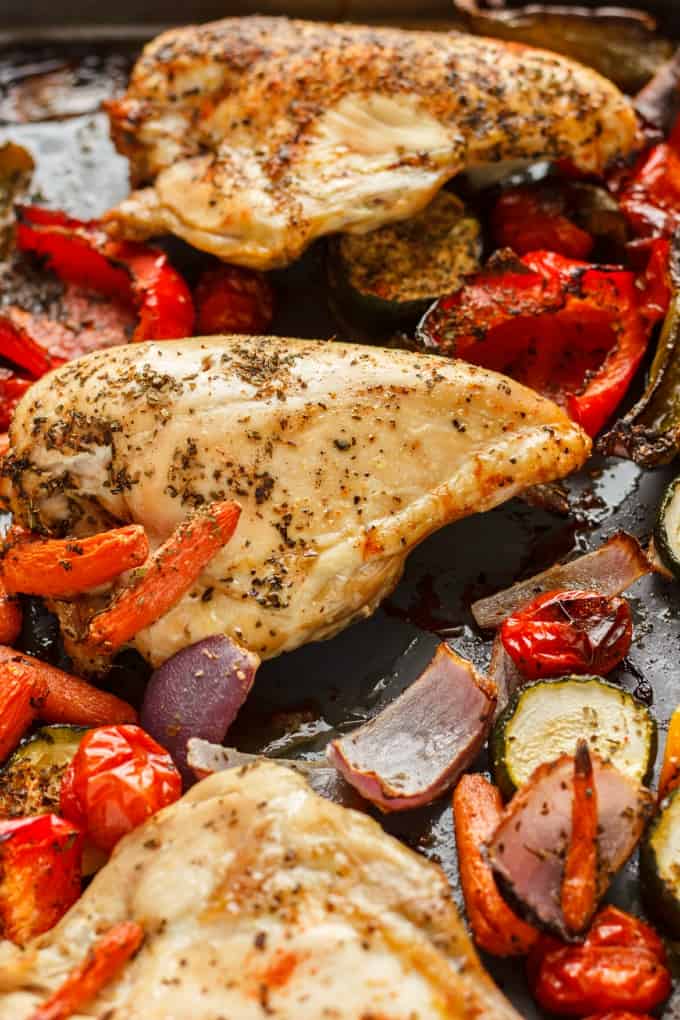 Roasted Bone-In Chicken Breasts with Vegetables
Quick, simple, and a great family favorite, this roasted bone-in chicken breasts with vegetables recipe is perfect on a busy work night.
Ingredients
2 lbs bone-in, skinless chicken breasts
1 tsp. garlic powder
2 tsp. dried basil
Salt and pepper
¼ tsp. cayenne powder
¼ cup olive oil
Assorted mixed veggies (I bought veggie packs from my local grocery store.)
Instructions
Preheat oven to 400F. Line a baking sheet with parchment paper or silicone mat.
Rub some olive oil onto chicken breasts and season with salt and pepper. Toss veggies in remaining oil and season with salt and pepper. Place chicken onto pan and arrange veggies around chicken. Sprinkle entire pan with garlic powder, basil, and cayenne. Place into oven and bake for 30-40 minutes, or until chicken reaches 160F (depends on the thickness of your chicken breasts.)
Serve along with rice.
Nutrition Information:
Yield:

2
Serving Size:

1
Amount Per Serving:
Calories:

1018
Total Fat:

44g
Saturated Fat:

8g
Trans Fat:

0g
Unsaturated Fat:

32g
Cholesterol:

386mg
Sodium:

507mg
Carbohydrates:

7g
Fiber:

3g
Sugar:

2g
Protein:

142g
Growing up, I was a boneless, skinless chicken breast type of girl. My husband on the other hand swears that meat is 10x better with the bone-in. I am not complaining as these pieces of meat tend to go on sale more often (I know many will not eat meat off the bone so it makes sense.) My only worry is our daughter with the bones, but we always take extra precaution. I will admit, she was not here for these oven roasted bone-in chicken breasts but I know she would have loved them! The recipe would work nicely on the BBQ, too, but it has been so hot here, no one even wants to BBQ! Arggg, summer humidity at its finest.