Here in Canada, our sushi restaurants have desserts that really standout from anything I have ever had. If you told me I would be eating green tea ice cream or red bean ice cream 10 years ago, I would say no way!
I was always big on the green tea ice cream, but I was curious about red bean ice cream. I finally gave it a try and fell in love. Ever since, I usually pick red bean ice cream 8/10. Then again, I tend to order both after a big meal so those figures could be off! I may enjoy the ice cream at the restaurant, but when I am at home there is no way to get a hold of this delicious dessert! Mr. TCW actually bought a large tub of red bean ice cream directly from the sushi restaurant for me the one time, but I really wanted to try my hand at homemade. In order to do that I had to make a red bean paste.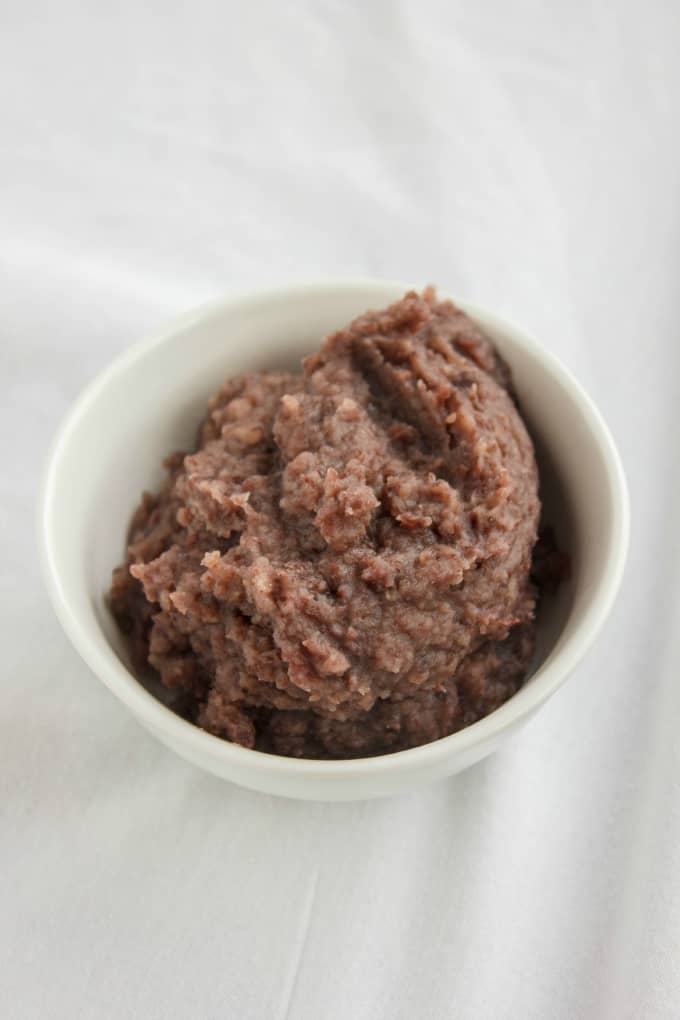 Red bean paste is common in Japanese sweets. It is often quite sweet, and when I came across a red bean paste recipe I was quite hesistant over the amount of sugar. I fought with myself, but since I knew it was going into ice cream, I decided to keep the sugar content quite low. This was my choice, and I totally see why people would add more sugar if they were using the paste for other recipes. I highly suggest taking a look at Yi Reservation to understand more about red bean paste.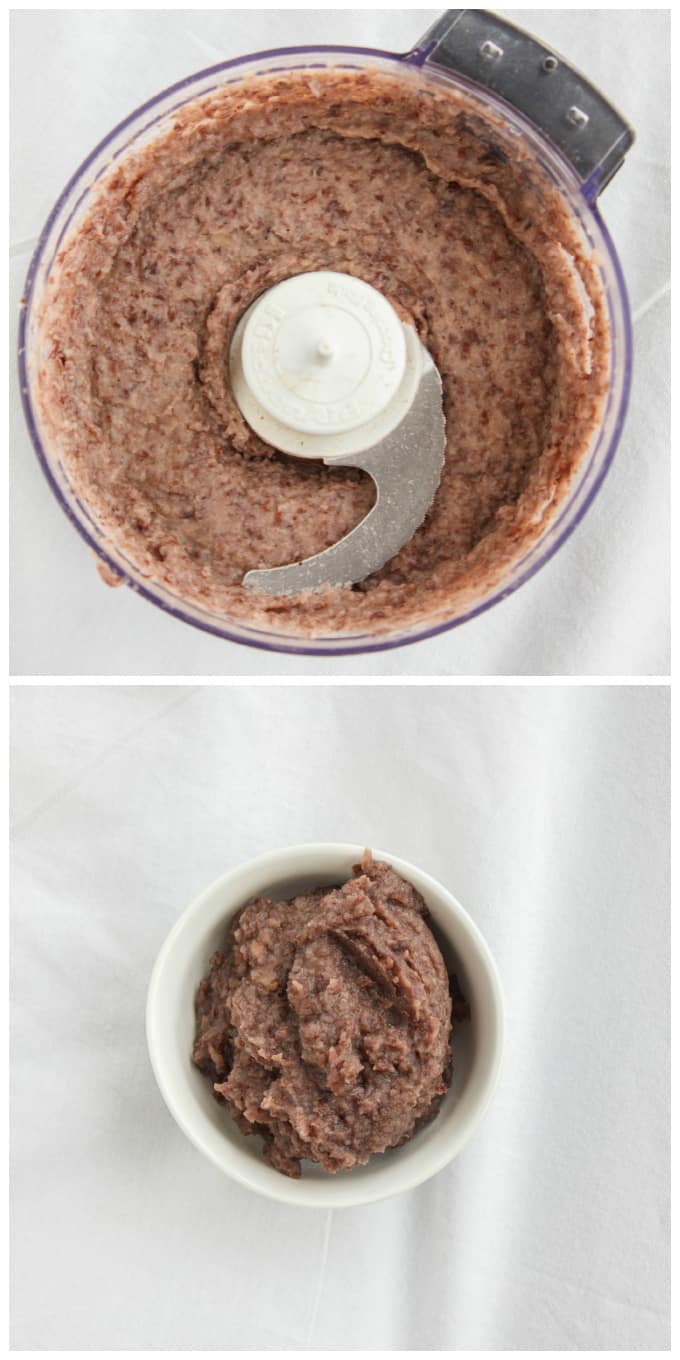 All this blabbing and I totally forgot to mention what red bean paste actually is. It is made with adzuki/azuki beans. I ordered mine from Amazon but of course shortly afterwards I finally found them at my grocery store. They are a bit expensive, but well worth it if you love red bean ice cream. They are also great on their own, not mashed into a dessert and have great nutrient properties. But let's be real, I bought them for the red bean paste!

📖 Recipe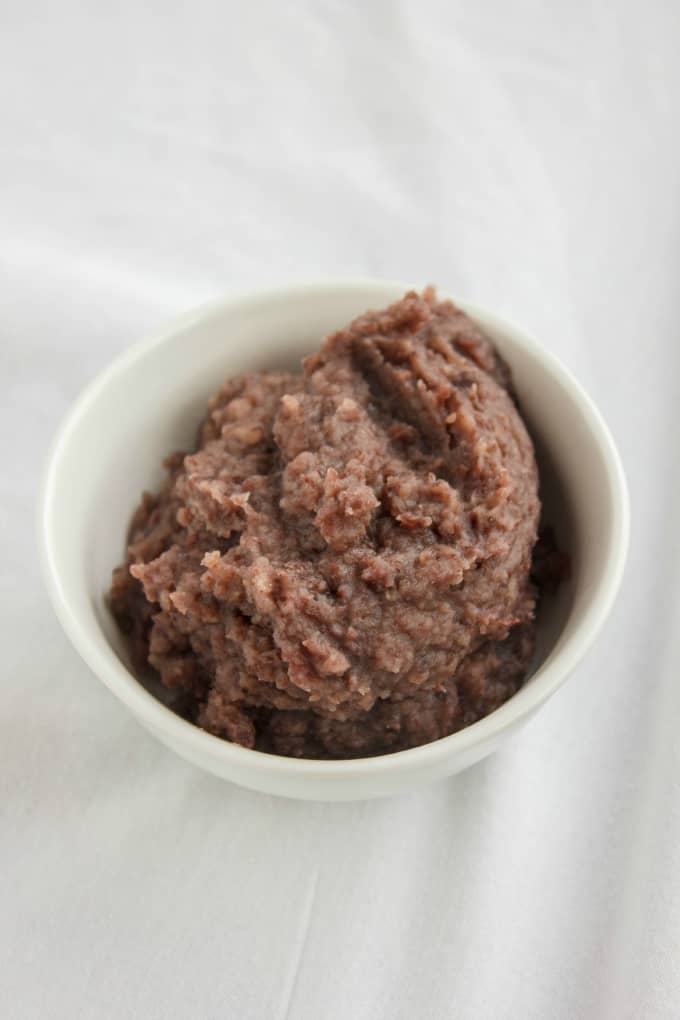 Red Bean Paste
Cook Time:
1 hour
15 minutes
Total Time:
1 hour
30 minutes
Red bean ice cream is popular at local sushi restaurants. Now you can make your own at home with this simple recipe.
Ingredients
1 cup adzuki (azuki) beans
Pinch of salt
½ - ¾ cup granulated sugar (some people use upwards of 1-2 cups)
3 cups water for boiling
Instructions
Place your beans into a bowl and cover entirely with cold water. Allow them to soak overnight.
Drain the beans and rinse thoroughly. Place into a medium-sized saucepan and cover with water. Bring to a boil, reduce heat, and simmer, covered, for about 1 hour, or until beans are tender.
Drain the liquid from the pot into a bowl and save. Place the beans into a food processor (working in batches probably) and add a bit of water to the beans. Puree until a smooth consistency is reached, adding more water if necessary. *I worked in two batches and used between ½ cup and ¾ cup water total.
Move the beans back into the pot with the sugar and cook over low heat. Stir the mixture until it is nice and smooth, and the mixture has basically thickened up (and peaks form.)
Allow to cool and refrigerate.
**I did not make my paste overly sweet because I knew I was going to use it in ice cream, Many people put in at least 1 cup sugar minimum, but I tasted along the way and found ½ cup was good enough for me!
Nutrition Information:
Yield:

6
Serving Size:

1
Amount Per Serving:
Calories:

48
Total Fat:

0g
Saturated Fat:

0g
Trans Fat:

0g
Unsaturated Fat:

0g
Cholesterol:

0mg
Sodium:

27mg
Carbohydrates:

13g
Fiber:

0g
Sugar:

12g
Protein:

0g
It was a little difficult to write out a recipe for this red bean paste because it is all based on estimating. You may need more or less water, and the sugar content is all up to you. Like any recipe, taste as you go. You will know what you like and can adjust accordingly to suit the recipe's needs.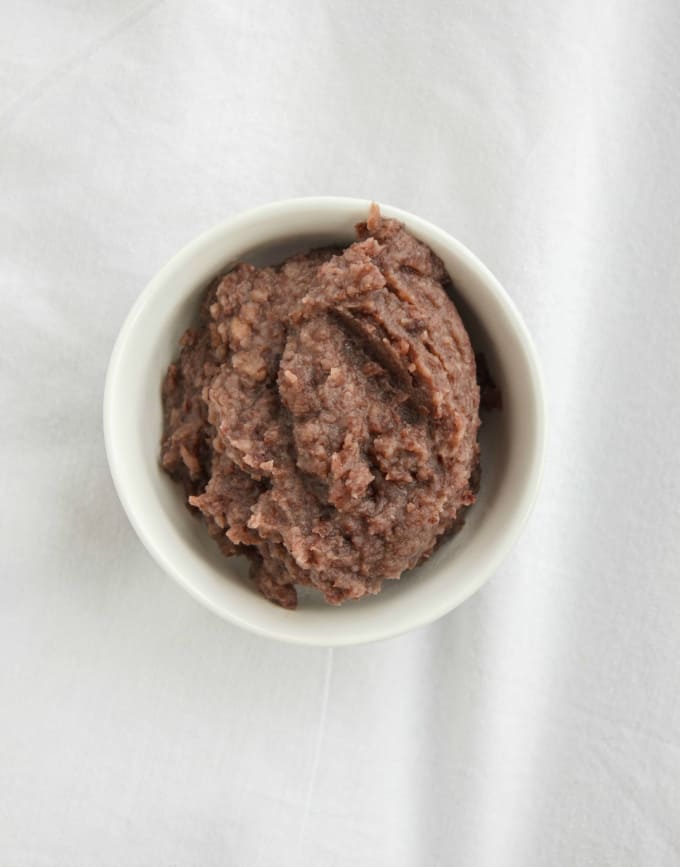 And for fun, here is a sneak peak at my red bean ice cream recipe!