Cool and refreshing, mojitos are not just for the summer weather! These pomegranate blackberry mojitos are sure to hit the spot this holiday season! Plus, they would look so pretty on New Year's Eve 🙂
This is my last blog post until after Christmas! Yay!
I had these great plans to have a Christmas cookie recipe posted before Christmas, but looks like that is not happening 🙂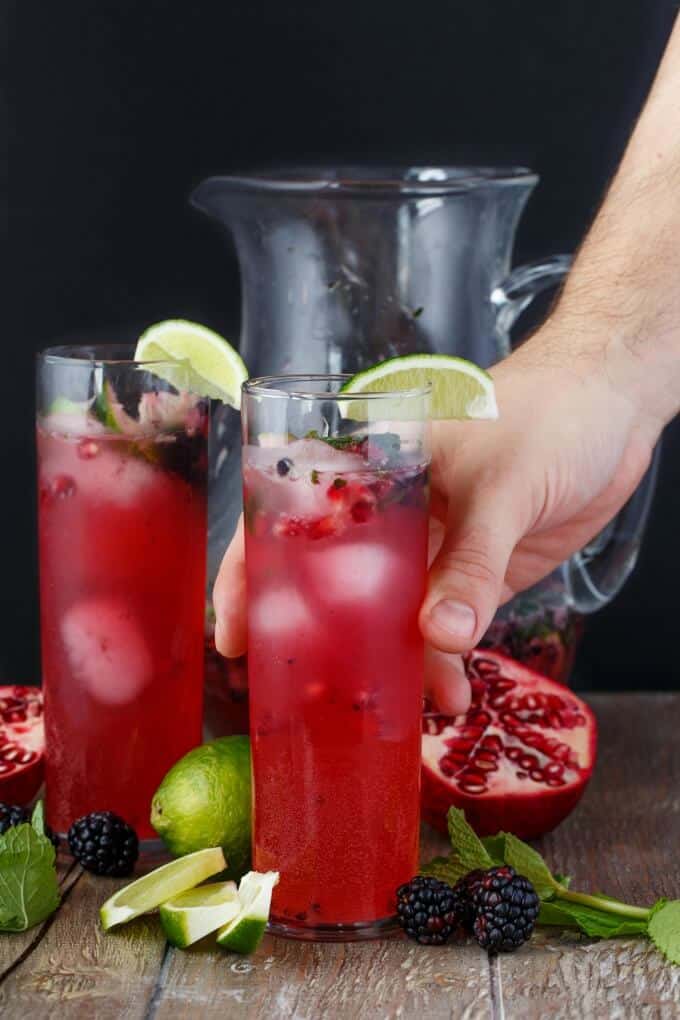 As dinner plans get underway I began to think about drinks. Drink recipes are definitely lacking on my blog and I know why. I try to keep myself to water and green tea only. But now and again, a treat is deserved, and these pomegranate blackberry mojitos fill all the voids!
Much like yesterday's Christmas cranberry mojitos, this recipe utilizes a winter fruit. Pomegranates are so delicious, and I used to find them difficult to work with. But there are so many tips and tricks out there these days that pomegranates don't induce rage any longer. Grapefruit on the other hand…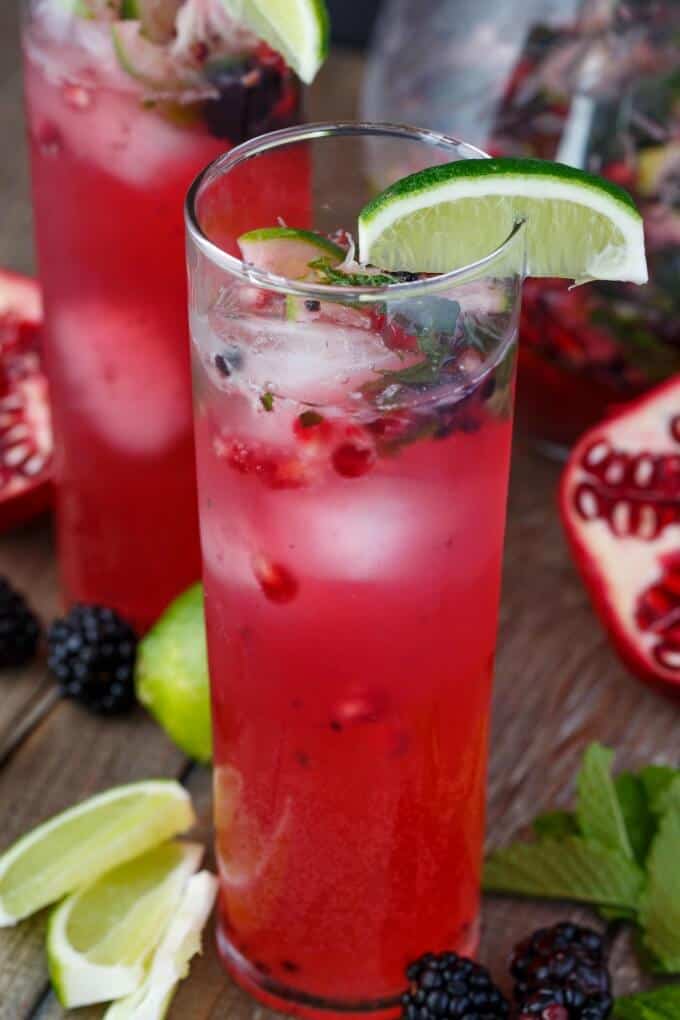 I feel these pomegranate blackberry mojitos would work perfectly for Christmas, but they are also fantastic for New Years! You can also sub in all pomegranate if blackberries are not your thing, but I feel the two meld nicely together. And offer a wicked shade to the beverage!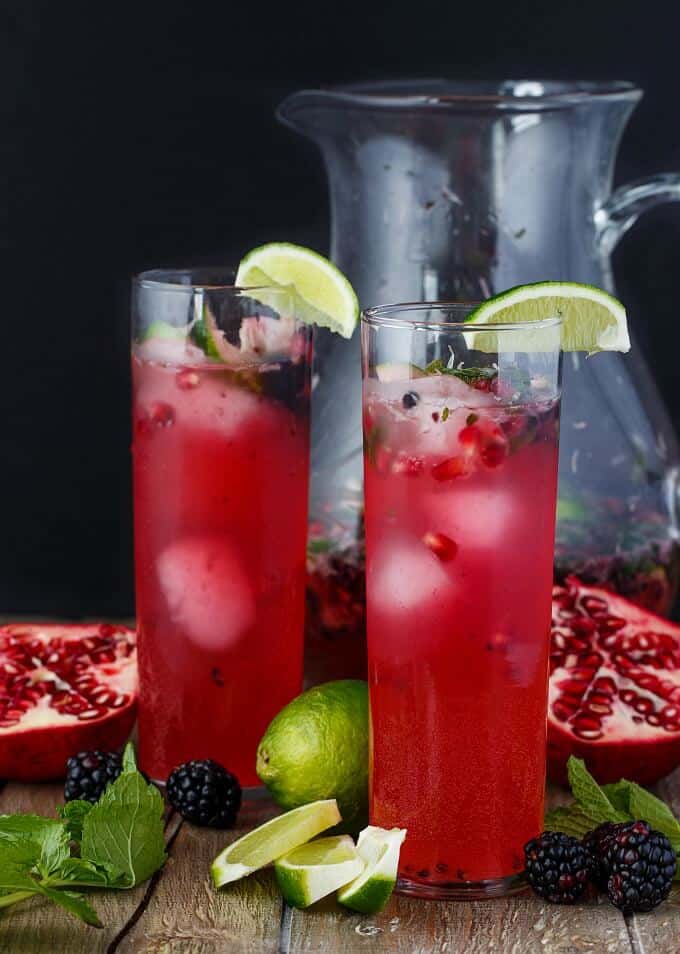 Between New Year's and Christmas I hope to get my top 10 recipes from The Cookie Writer post up. Personally, I am not big on round up posts, but there is no shame in sharing some of my success this year 🙂
I hope everyone enjoys their holidays! I sure will (cannot believe school goes until December 23rd this year.) That being said, at least we get a couple of weeks into January to relax. Now if only the freezing temperatures could hold back a little while longer.
Love these pomegranate blackberry mojitos?! Try some of these recipes: