Breakfast is that one meal that I do not want to spend hours in the kitchen making! This homemade instant oatmeal recipe is fast, meal-prep-friendly, and completely dietary friendly (gluten-free, vegan, and dairy-free depending on the ingredients you use!)
Can you believe we have entered 2017?! Woohoo!
Of course, with a new year brings all the goals and resolutions. I have kept up my resolution for the past two years of walking Rex every day (minus the two days I was at the Food Bloggers of Canada Conference) and plan to keep it up again! Adding a few more things into my list, but I may keep those to myself for a while to see if I actually stick to them 😉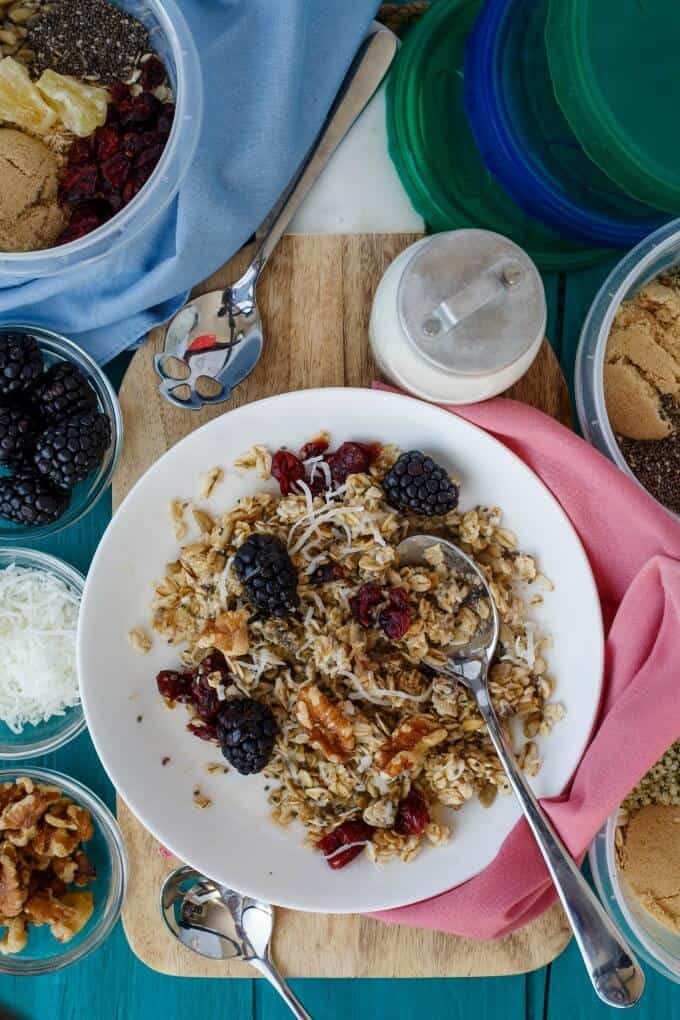 Today's homemade instant oatmeal is a post that I have wanted to share for YEARS! To be honest, it is my husband's creation. In the mornings before work he wants something quick and easy. You seriously cannot get any easier than this!
Prepping ahead of time rewards you big time. I see a lot of bloggers doing meal-prep challenges and creations these days (one of my favourite being Denise from Sweet Peas and Saffron.) I will admit, I kind of slack when it comes to meal prep, but this homemade instant oatmeal is one recipe I do not skimp out on!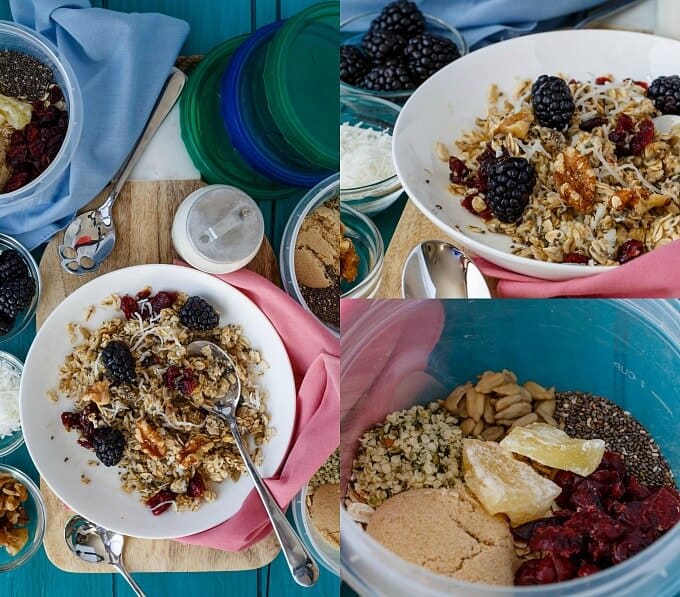 Before I share my tips and tricks, I want to draw your attention over to my new page: Passion, Professionalism, and Kindness at The Cookie Writer. I really hope it does not come off as harsh, because it is not meant to at all! With the New Year brings personal goals, as well as business goals. Comments, both positive and negative, are rewarding to me because you as my readers are stating your input and I LOVE it! However, the negative Nancy's who leave the most generic, no-help comments like "this recipe did not work," are beginning to wear on me and things need to change. Commenting is still fully encouraged, but I please ask that some thought be put in (reading that page will help you to better understand what I mean.)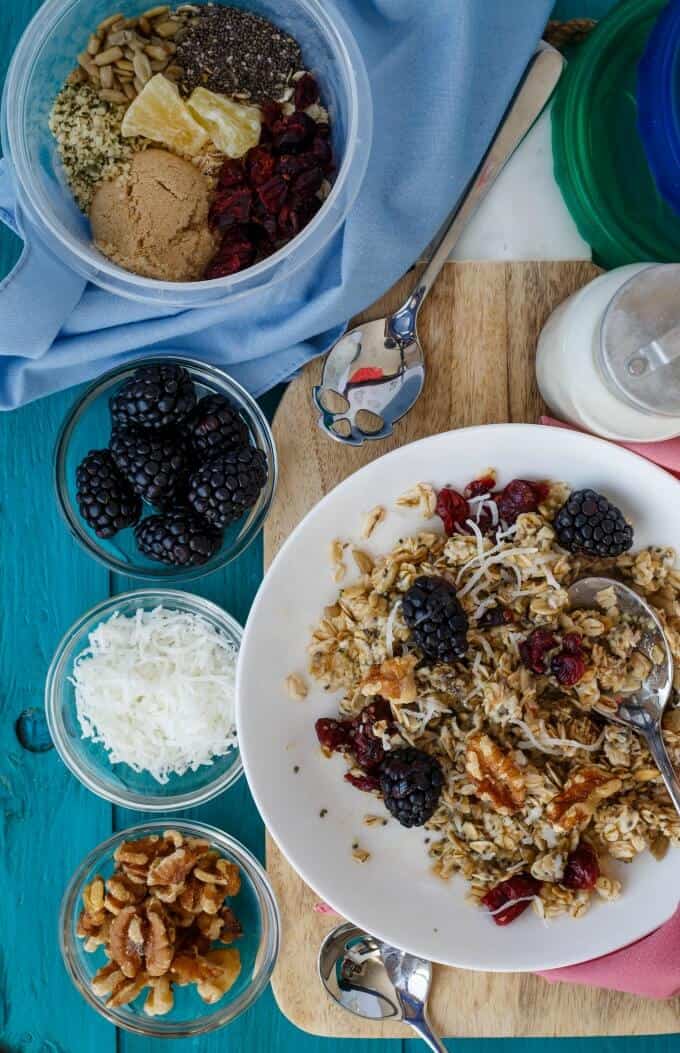 Okay, negative stuff over 🙂 Homemade instant oatmeal fits into everyone's lifestyles: vegan, healthy, gluten-free, you name it. However, you will have to adjust accordingly for every lifestyle. When it comes to my husband and my oatmeal, the difference lies in size, and toppings. Oatmeal fills me up FAST, so smaller portions work best for me. However, my husband can eat for days, so a large portion works better for him. Basically it will be trial and error for you guys 🙂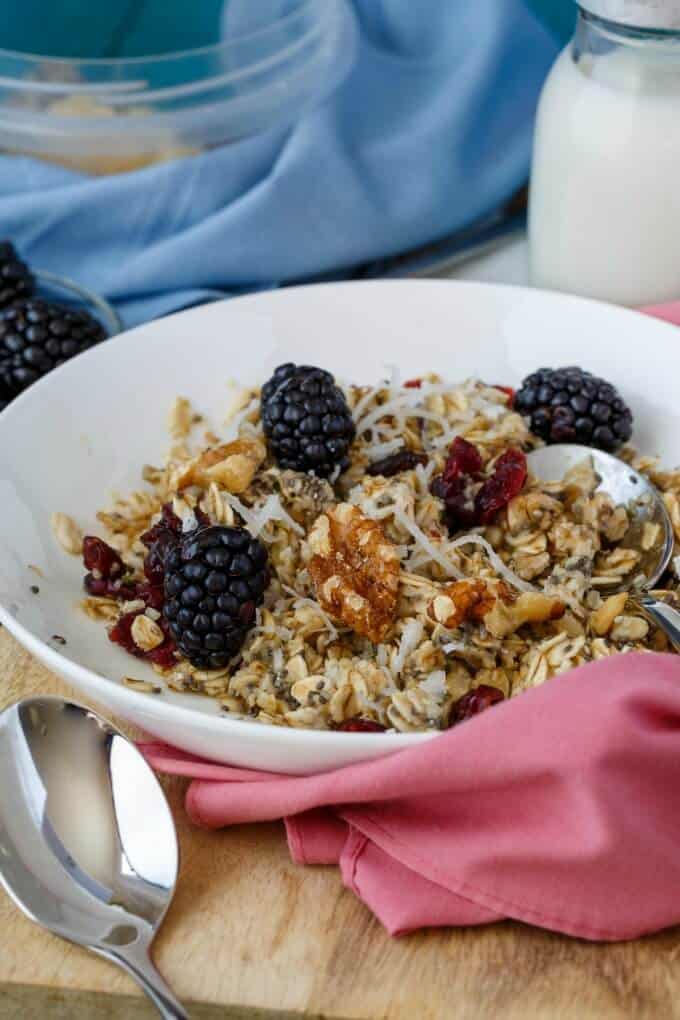 Here is to a great New Year! I have lots of changes in store, but whether I actually get to them is a whole other matter. But I know one thing is for sure, we will never go back to store-bought instant oatmeal (I was never a fan of it growing up anyway!)
Love this homemade instant oatmeal?! Try some of these recipes:
Almond Milk Banana-Blueberry Breakfast Smoothie