Here is a recipe from my childhood!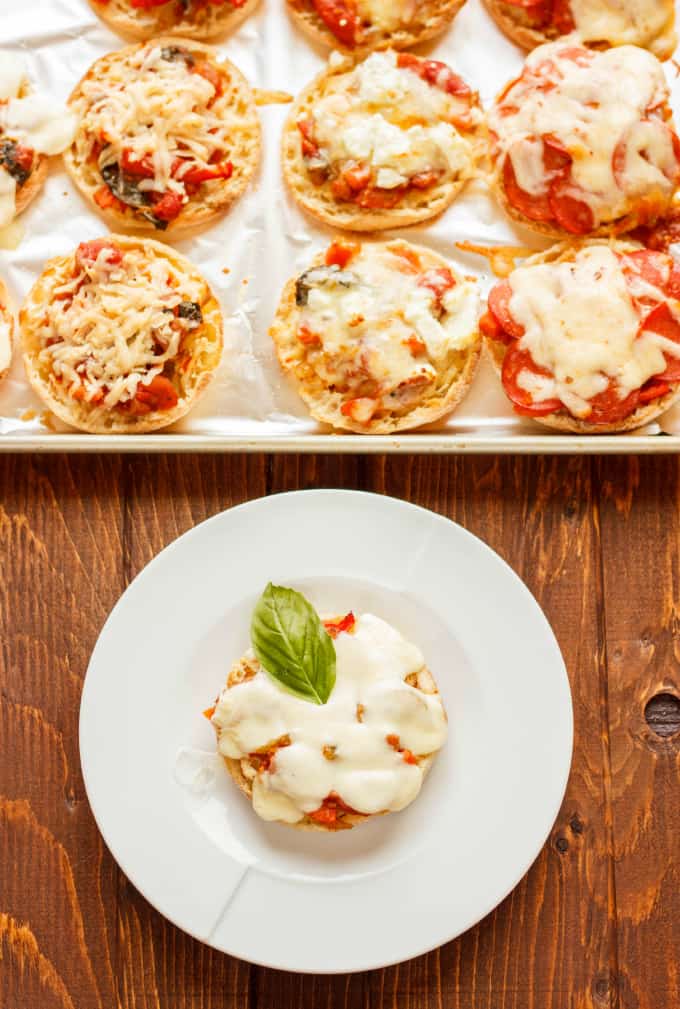 Whenever we had spaghetti for dinner, we knew the next day or so we would be experiencing mini pizzas. It was a great way to use up leftovers, and what kid doesn't like pizza?! The best part is, using English muffins cuts down additional prep time that would normally be used for making pizza dough.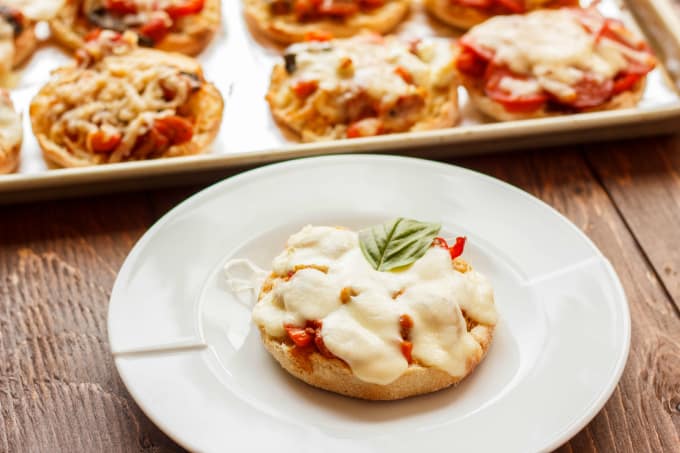 Now that I am older, and no longer burn my mouth brutally from not allowing the pizzas to cool slightly (very impatient children, let me tell you), these mini pizzas are back in my life with a kick! My vegetarian spaghetti sauces are packed with veggies and flavors, adding a whole new element to my childhood classic. And if you find your sauce is just meh, feel free to add in any elements you like. Heck, you can use jarred sauce, some ground beef, and cheese, and there you have it, easy mini pizzas without using leftovers. Or, as my brother does it, make some homemade pizza sauce in bulk and prepare a TON of mini pizzas so you can freeze a bunch.

📖 Recipe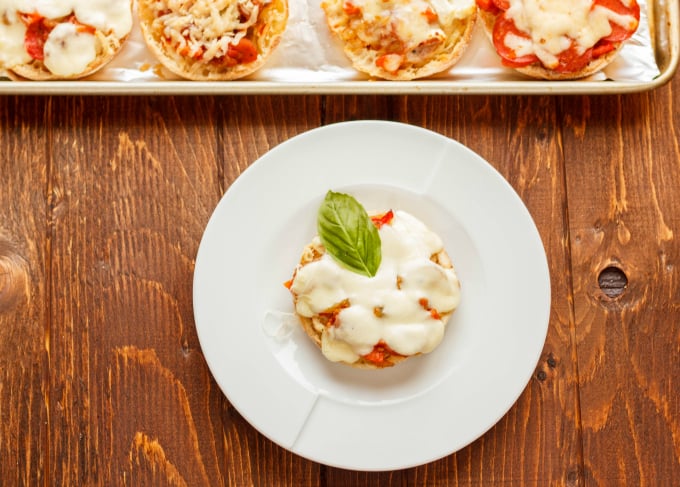 Mini Pizzas on English Muffins
These mini pizzas are great because you can make them with leftover spaghetti sauce and also allow people to choose their own toppings.
Ingredients
Pack of 6 English muffins, sliced in half (creating 12 "crusts")
Cheese of your choosing, grated
Leftover spaghetti sauce
Additional toppings if necessary (spinach, mushrooms, pepperoni, etc.)
Instructions
Preheat oven to 350F.
Line a baking sheet with aluminum foil. This will make cleanup easier if your cheese melts onto the pan. Lay out your English muffin halves onto the baking sheet (you may need more than one pan.)
Spread desired amount of sauce onto each slice of English muffin. Add any additional toppings if using, and top with your cheese.
Place into preheated oven and bake for about 15 minutes, or until cheese is melted. Allow to cool slightly before serving (trust me!)
Nutrition Information:
Yield:

12
Serving Size:

1
Amount Per Serving:
Calories:

82
Total Fat:

1g
Saturated Fat:

1g
Trans Fat:

0g
Unsaturated Fat:

1g
Cholesterol:

3mg
Sodium:

196mg
Carbohydrates:

14g
Fiber:

1g
Sugar:

1g
Protein:

3g
For an added crunch, you can toast the English muffins first before adding the toppings. I am lazy and leave them as is, but toasting them does give a crispier crust. We usually double or even triple this recipe. My brother makes a crazy amount, somewhere upwards of 50 something! But they are so easy, I don't see why you wouldn't get them all done at once.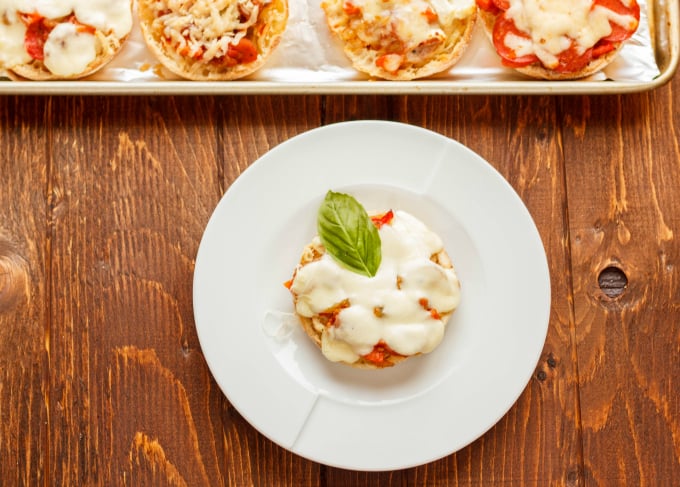 I love how these mini pizzas on English muffins are completely versatile and everyone can choose their own toppings. When I don't have any spaghetti sauce made, but cravie these little guys, I make my homemade pizza sauce and saute/roast up some veggies. You can keep them really simple by just adding cheese, meat, and sauce. Great for even the pickiest of eaters!