We've been in the pool every day this past week, and what better way to cool down when you are out than with this homemade strawberry lemonade! I loaded mine with fresh mint, but you can keep it simple 🙂
It is getting harder and harder to get back into the work week after all these glorious pool days!
In the past I would dread the heat. We didn't have air conditioning growing up and relied heavily on our large maple trees and many fans.
Then I moved into my own place and it came with air conditioning! Score! But I still dreaded those hot days (it is only cool in the house!)
But now I walk through the sweltering temperatures to grab my daughter from school and we cool down by jumping in the pool!!!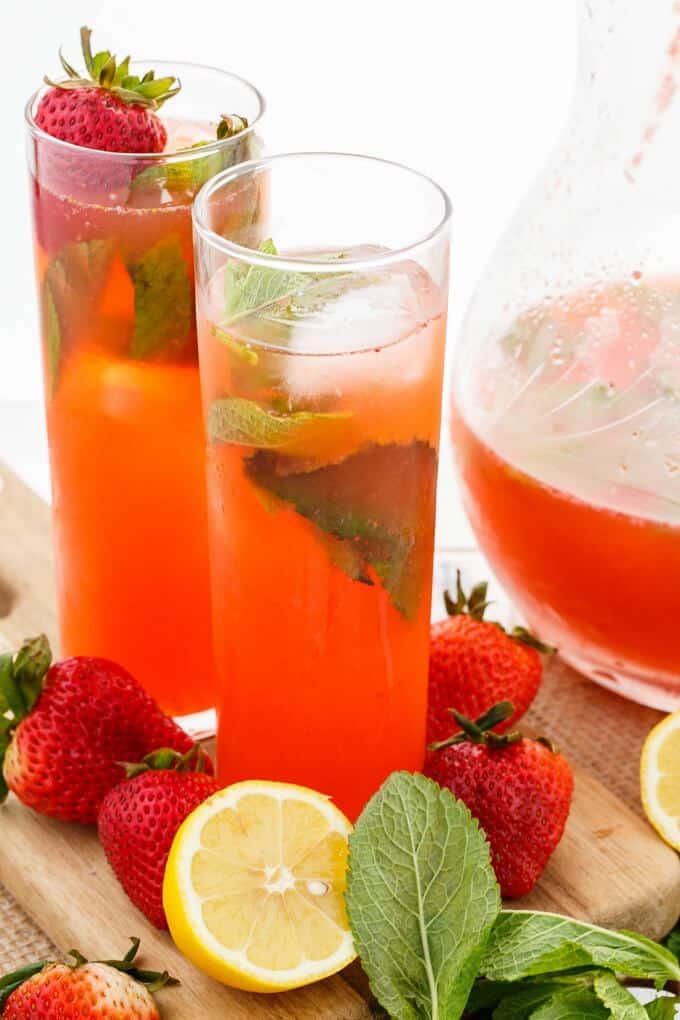 Of course, if you don't have a pool, the next best thing is this homemade strawberry lemonade!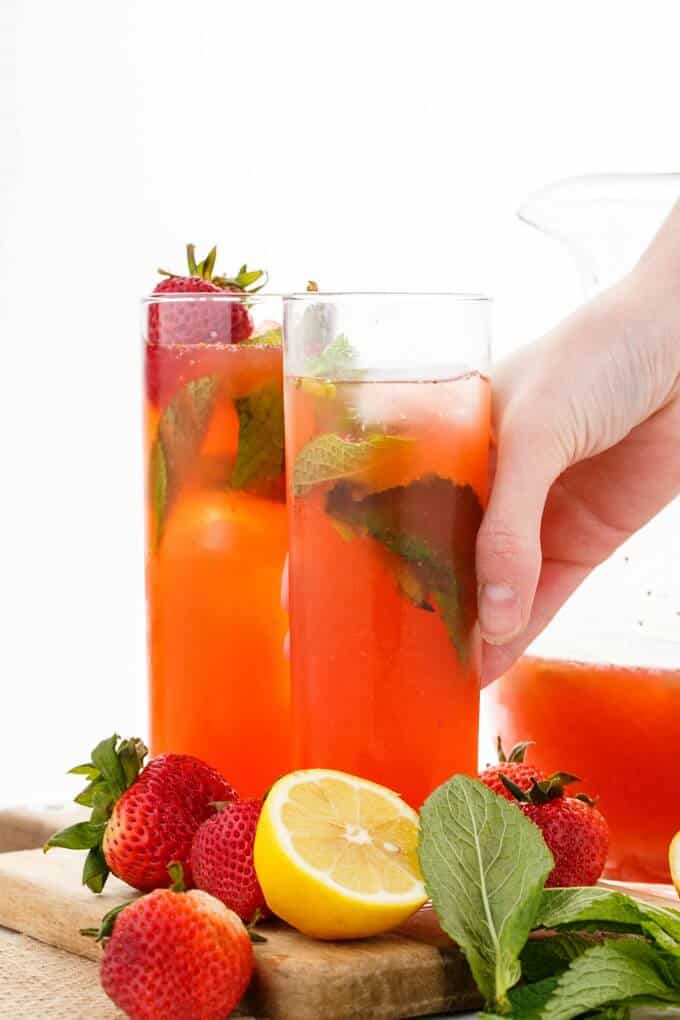 The array of fresh produce mixed with simple syrup and water allows you to get creative. Some people like sweeter lemonade, while others want a tart bite. Going the homemade route, lemonade can be both fun and experimental! Make sure to get the kids involved so you don't tire from squeezing lemons 😉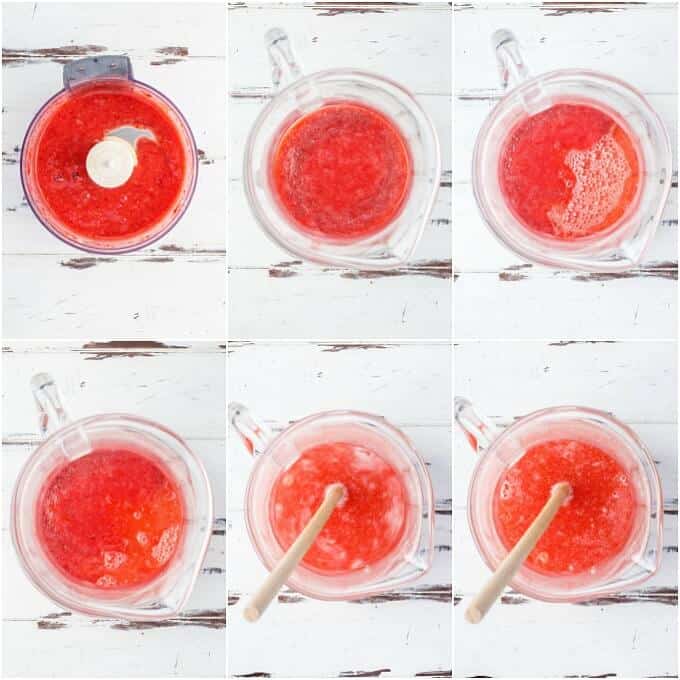 Soon enough, Ontario strawberries will be out, and if you are from around here, you know exactly what I mean. Unfortunately, I had to go with traditional strawberries (nothing wrong with that!!) this time around, but rest assure those Ontario varietal will be coming my way sooner than later!
As for the mint? I really do think it adds flavor to this homemade strawberry lemonade, but you can easily omit it. As mint spreads like a weed, I am now finding myself trying to include it in more meals as it is spreading through my planter box like crazy!!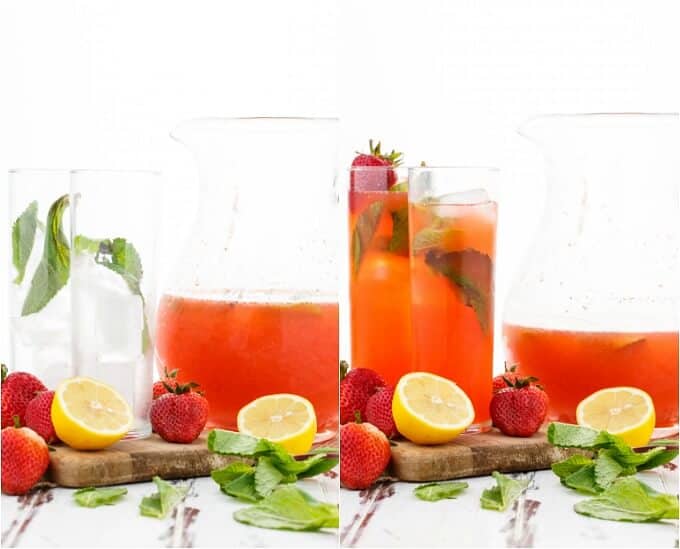 Now, lemonade can be a pain in the butt to make as it does take time (ever squeezed a dozen lemons?) But sooooo worth it for this homemade strawberry lemonade! The bottled stuff doesn't do lemons justice. As for the strawberries, I suggest running the pureed fruit through a sieve as the seeds are noticeable. I mean, it isn't horrible, but it does add a crunchy texture... I prefer the strained version, but if I am short on time, I will skip that step!
📖 Recipe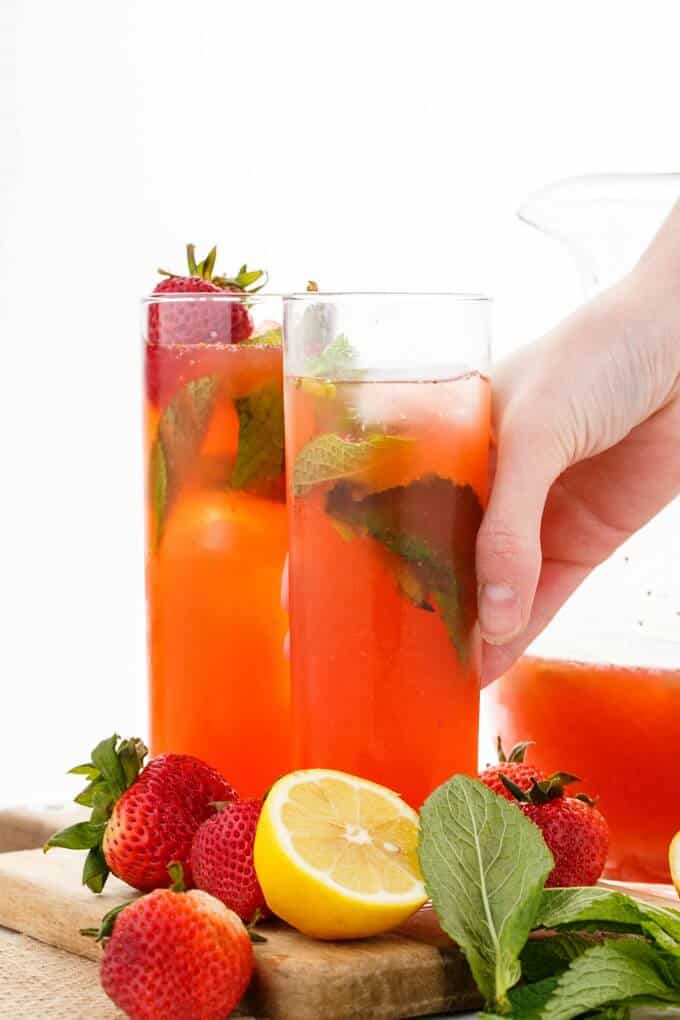 Homemade Strawberry Lemonade
This homemade strawberry lemonade is made completely from scratch and can customized to fit your dietary needs 🙂
Ingredients
1 cup freshly squeezed lemon juice
1 lb strawberries, pureed until smooth
1 cup simple syrup
4-6 cups cold water (more or less depending on how you like your lemonade!)
10-20 large mint leaves (optional)
Instructions
Run strawberry puree through a fine sieve to get rid of seeds.
Add lemon juice, puree, and simple syrup to a large pitcher. Stir.
Pour in cold water, tasting as you go, until desired taste is reached (I like a tarter lemonade, but my daughter prefers a sweeter drink!)
Stir in fresh mint leaves if using and chill.
Notes
This recipe is totally adjustable! Next time I want to serve slices of strawberries in mine 🙂
Nutrition Information:
Yield:

4
Serving Size:

1
Amount Per Serving:
Calories:

217
Total Fat:

1g
Saturated Fat:

0g
Trans Fat:

0g
Unsaturated Fat:

0g
Cholesterol:

0mg
Sodium:

91mg
Carbohydrates:

54g
Fiber:

7g
Sugar:

44g
Protein:

3g
Need something to pair this meal with?! Here are my recommendations: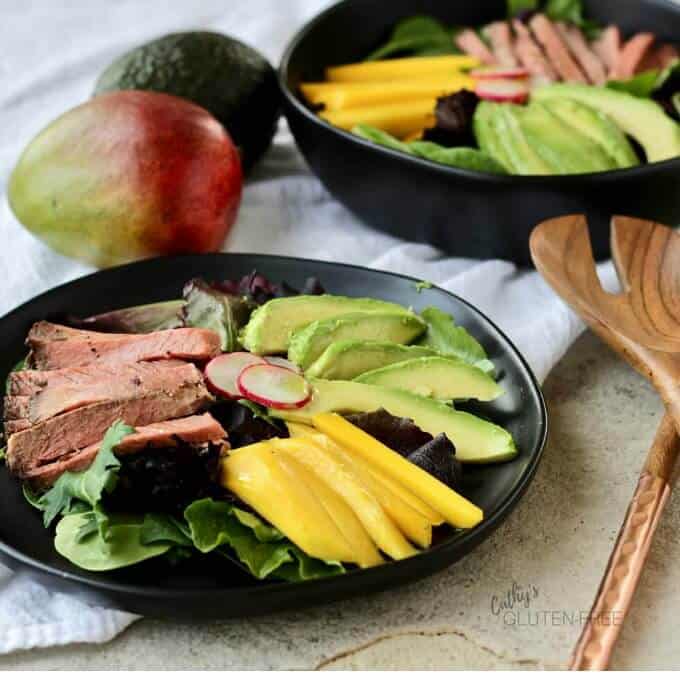 Mango Beef Salad with Avocado from Cathy's Gluten-Free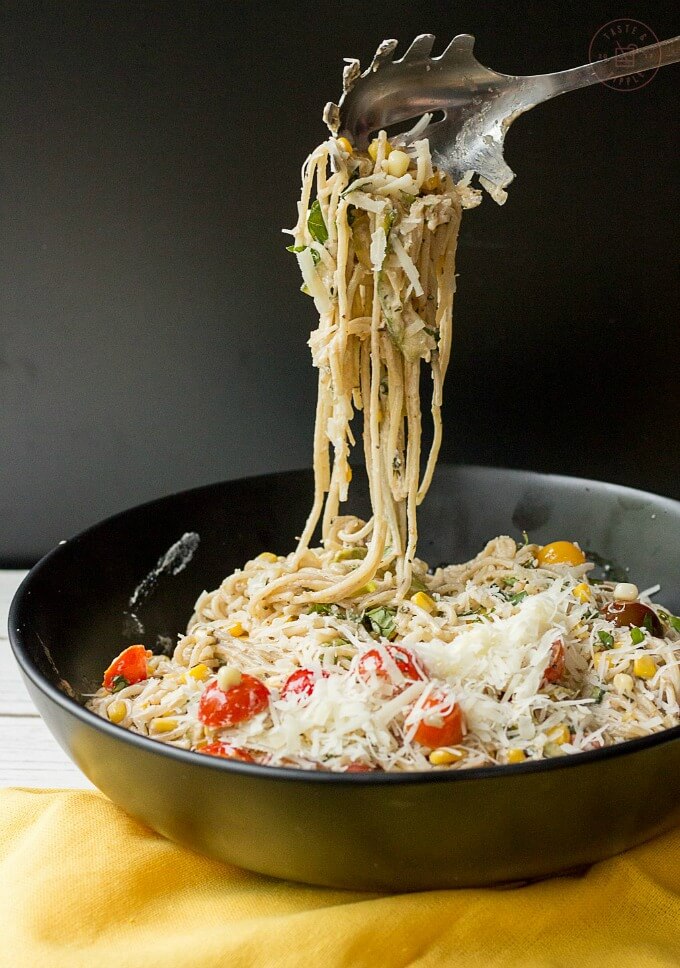 Goat Cheese Pasta Primavera from Taste & Tipple
Love this homemade strawberry lemonade?! Try some of these recipes: