People were not kidding when they said homemade peanut butter was super easy.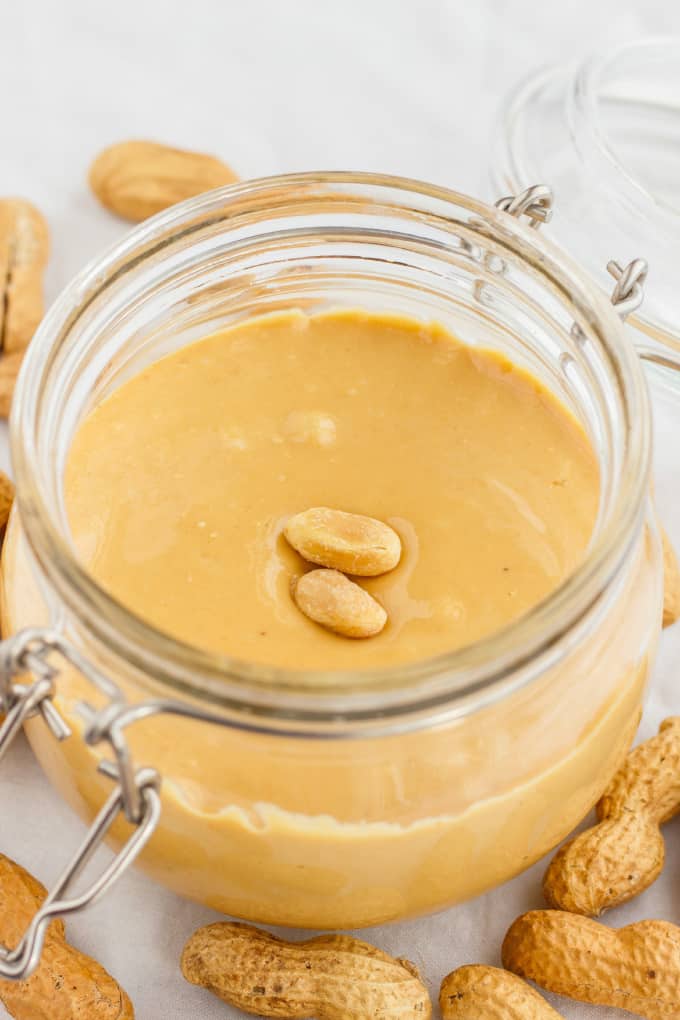 I mean, really easy.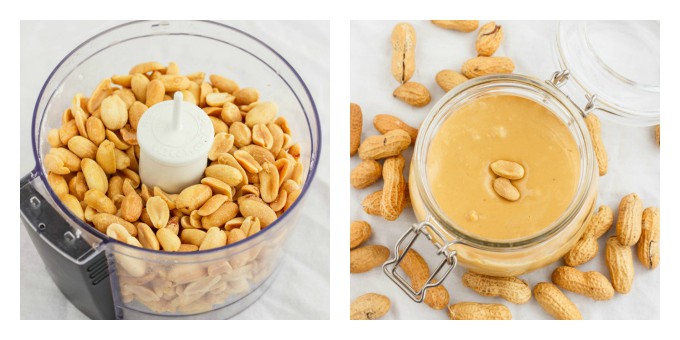 The only obstacle I faced was my food processor heating up significantly after already making a round of homemade coconut butter and some banana nice cream. I just allowed my machine to cool while I tidied up the kitchen.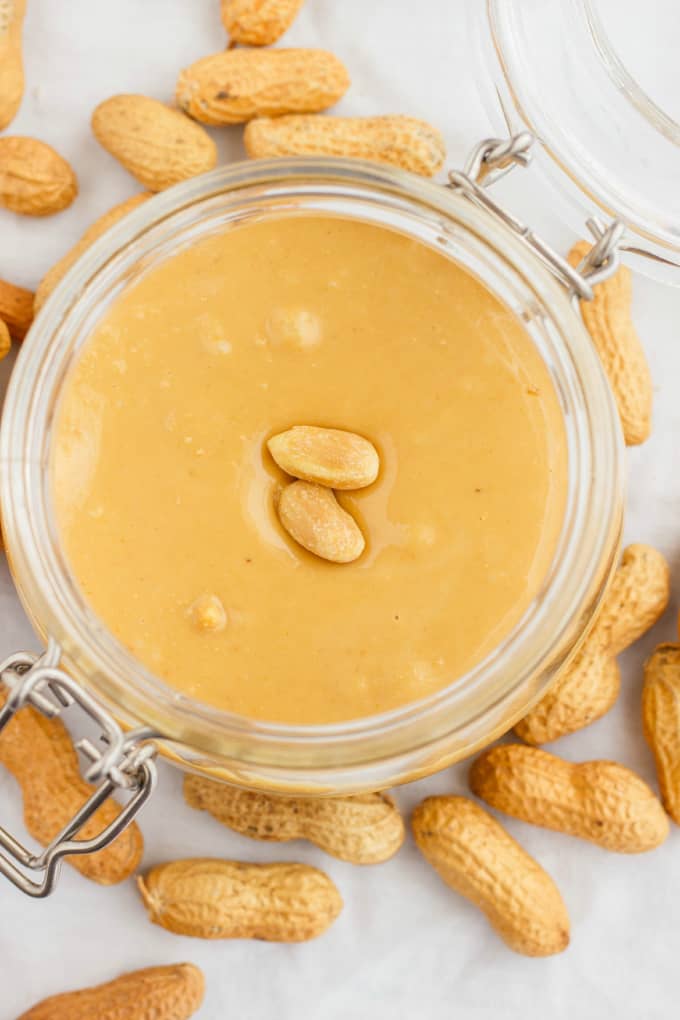 You can go hardcore and buy peanuts in the shell like my daughter insisted on us doing, or buy the unsalted, already peeled ones from your local grocer. I totally forgot I grabbed some from the bulk barn the other day, but that is just an excuse to make more peanut butter now! I recommend unsalted so you can adjust your seasonings accordingly. I actually forgot to add salt to my batch but it was not that bad. Personally, I found a bit of salted was needed but it turned out perfectly because I ended up making homemade dog treats and I definitely did not want salt in Rex's treats.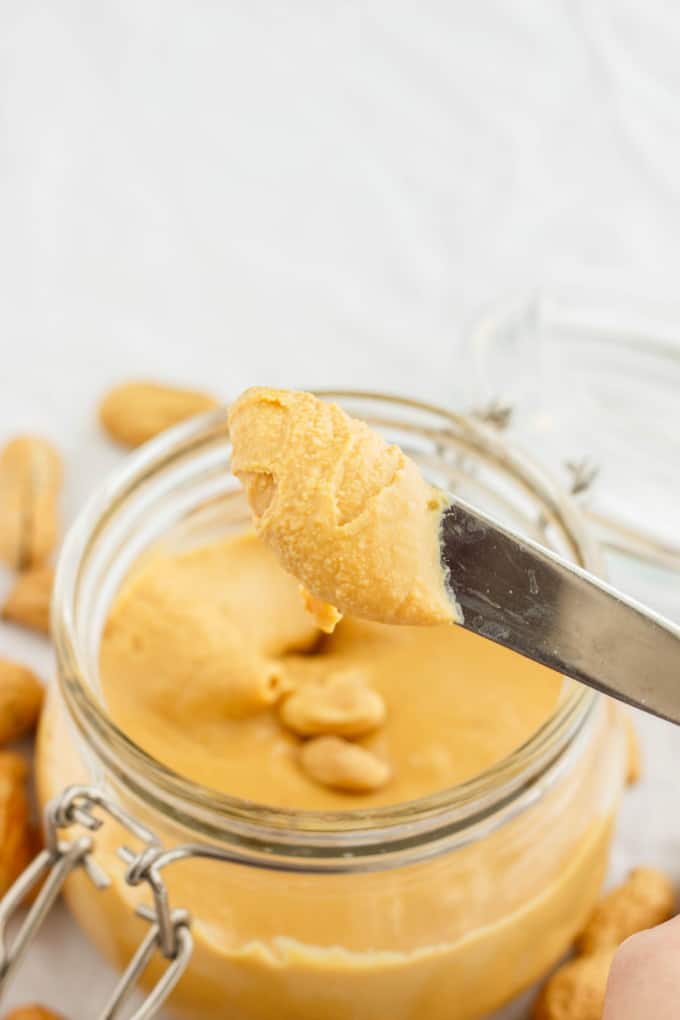 Even after you puree it to death, you will find your homemade peanut butter will still have some grain to it. Similar to the homemade coconut butter (and toasted coconut butter.) Did not bother me at all because I prefer chunky peanut butter, but just a heads up! Next time I am going to mix in some coarsely chopped peanuts to make myself a homemade chunky peanut butter (nom nom nom!)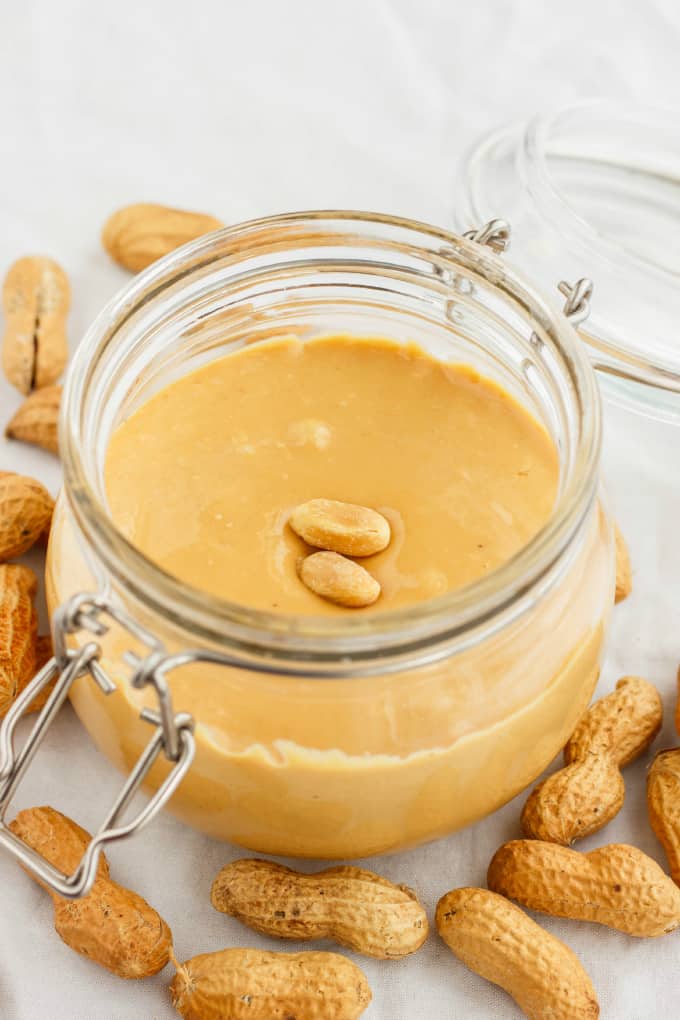 📖 Recipe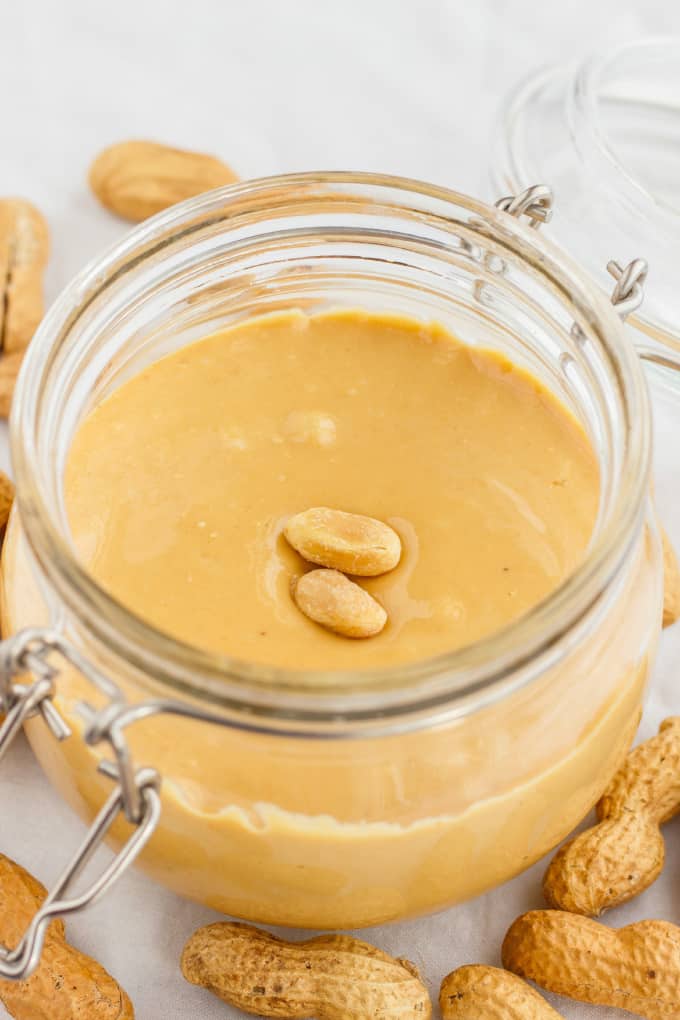 Homemade Peanut Butter
Homemade peanut butter is not only super easy, it is inexpensive as well and tastes great! All you need is a food processor!
Ingredients
2 cups unsalted, roasted peanuts
1 tbsp. coconut oil, melted
1 tbsp. honey *optional OR another sweetener
Salt *optional
Instructions
Place peanuts into your food processor. Puree until broken down. Slowly add in the melted coconut oil and puree until smooth (homemade peanut butter will still contain some grain to it.) Add optional sweetener and salt and puree again until combined.
Store in an air-tight container.
Nutrition Information:
Yield:

8
Serving Size:

1
Amount Per Serving:
Calories:

238
Total Fat:

20g
Saturated Fat:

4g
Trans Fat:

0g
Unsaturated Fat:

13g
Cholesterol:

0mg
Sodium:

75mg
Carbohydrates:

10g
Fiber:

3g
Sugar:

4g
Protein:

9g
For my batch, I did add honey. I found it helped with the consistency. Vegans, you can easily add in sugar or maple syrup here. Or omit the sweetener altogether and add a bit more coconut oil. It is all up to your preference. I already want to create some funky homemade peanut butter flavors (I am thinking chocolate, or maple, or maybe matcha?!)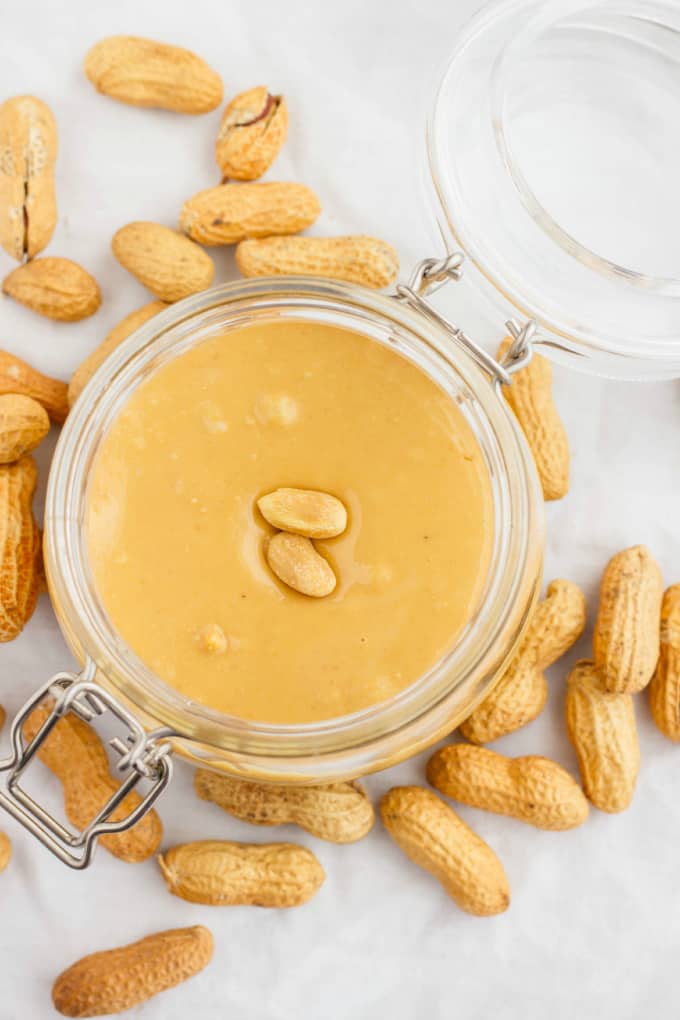 I completely forgot to check how much my peanuts cost, but I will make sure to do that next time. Kraft peanut butter goes on sale here in Canada a couple of times a year, so it may or may not be worth it to make homemade peanut butter. I personally love the idea of making my own because it is your own flavor plus it is fun (and you are choosing what goes into it.)