A rich blend of white and dark chocolate makes this gluten-free double chocolate torte with chocolate mousse out of this world!
Recipe and photos have been updated as of January 16 2016! You can easily double this recipe like I did originally, but remember to use a 10-inch springform pan and adjust your cooking time (around 25 minutes total because the torte will be thinner.)
This past week marked our 4 year wedding anniversary! To celebrate, I was going to treat Dan to a cake (which he gets frequently, but there are never any complaints.) We had to grocery shop to pick up some ingredients, and I decided to check the mail before we left. Lucky for us, we found a ton of coupons. But the best part was finding the coupons for Lactantia. I use their cream all the time, whether it be for baking or throwing into a fettuccine sauce.
While browsing through the coupon book, I noticed they had some recipes listed. I came across their Dreamy Double Chocolate Torte and knew instantly that I was going to make it for our anniversary! No regrets here, it was super rich and absolutely delicious. The scary part was how badly I misread the ingredients. I ended up leaving out a whole cup of sugar and thought I was screwed. But it turned into the best mistake ever because the dessert was the perfect amount of sweetness. I could seriously not imagine another full cup of sugar…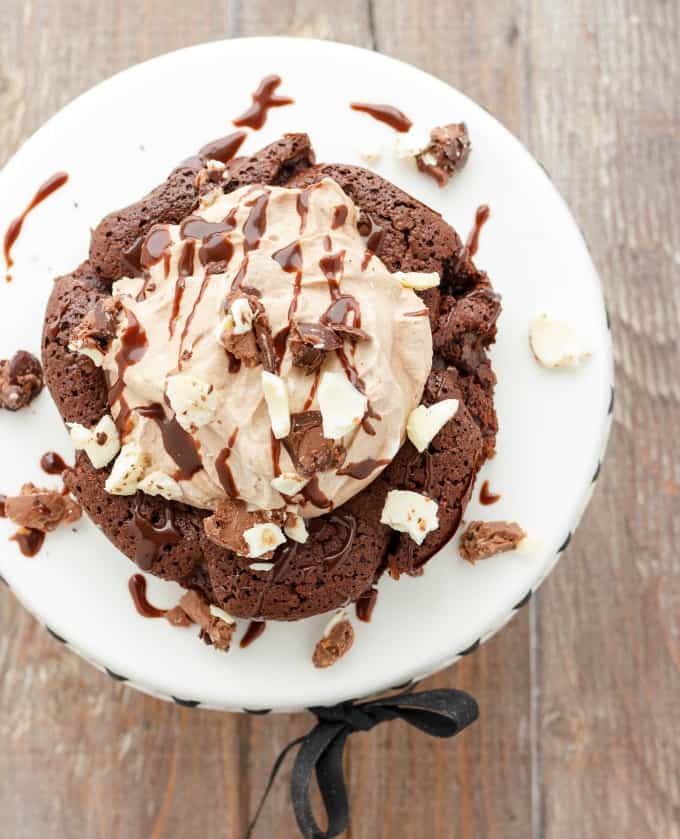 I don't understand why I have issues when it comes to making mousse. I have this terrible phobia of deflating my whipped peaks, so I NEVER seem to fully incorporate my chocolate completely. This results in large, hard chunks of chocolate throughout the mousse. Better yet, the chocolate I do not mix in from the bottom of the bowl usually goes back to its solid state, wasting a ton of goodness down there… Arg, time to get over that fear! At least when I updated this recipe I had nice, silky mousse!
If you are curious to see the original directions and ingredients to this gluten-free double chocolate torte, I posted it here.