Is this a new post?! It is!! I am grouping up with some awesome bloggers to share our favourite recipes and allow you to have a chance to win a KitchenAid Artisan Series 5-Qt Stand Mixer! Not only will you be able to make my gluten-free Caramilk stuffed snickerdoodles, but you get to choose your mixer colour, so be sure to enter below!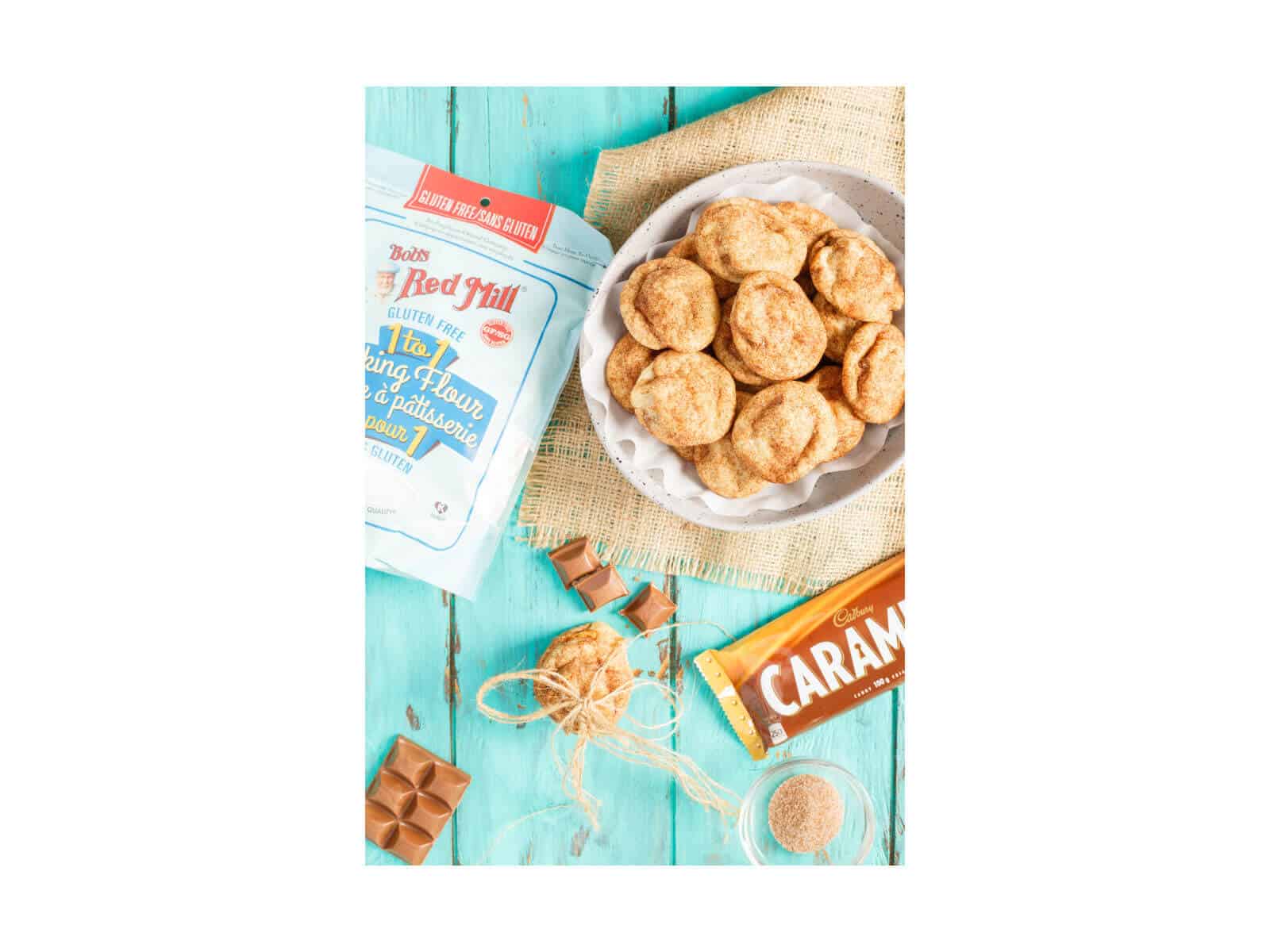 It is only November and we have had non-stop snow here!
With some temperatures reaching -22 already, I do not even want to think about January and February here in Canada!
But with the cold comes baking and it is my favourite time to do so!
A lot has happened since I took my break from blogging. The one main thing being that my husband has a gluten intolerance.
Noooooo!
Okay, it is not the end of the world but things have shaken up here. Now ALL my desserts have to be gluten-free for him to enjoy. And I do not know about you, but I can tell when desserts are gluten-free. Gluten-free flour tends to make desserts "grainy" or "whole wheaty." It is not necessarily a bad quality, and honestly my favourite carrot cake recipe is gluten-free! It is just different.
However, gluten-free cooking/baking has come a long way! Just ask my mother-in-law who has dealt with Celiac for over 10 years. So I do have some experience, and by the end of my lifetime I should be a pro 😉
Enough of that chit chat. Going to keep things brief today!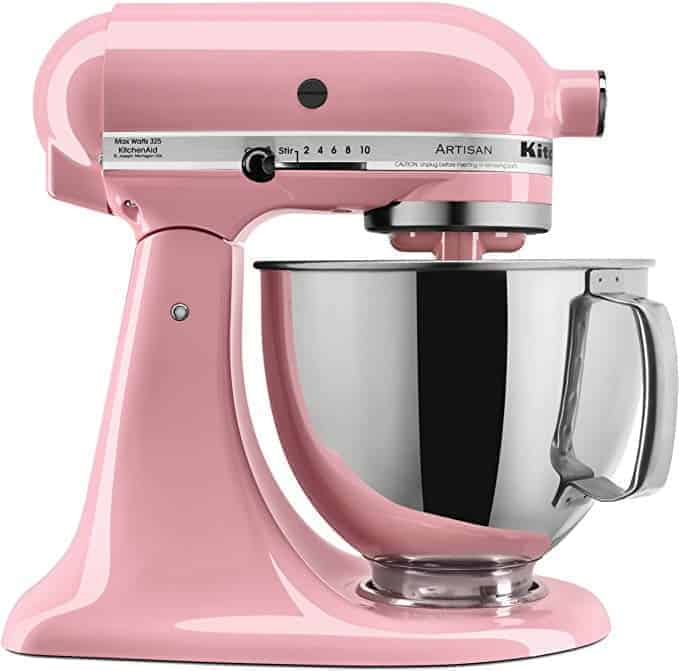 I am partnering with other amazing bloggers to host this KitchenAid giveaway! It would make the perfect gift this holiday season 🙂
My husband LOVES my Caramilk Stuffed Snickerdoodles so I knew I had to create gluten-free Caramilk stuffed snickerdoodles. I usually work with Robin Hood's Gluten Free Flour Blend, but decided to give Bob Red Mill Gluten Free 1-to-1 Baking Flour a go. Honestly, you can use your favourite gluten-free flour blend for this recipe! I like making my own homemade combinations, so be on the lookout for that in the future!
These gluten-free Caramilk stuffed snickerdoodles are easy, tasty, and perfect for your gluten-free friends this holiday season!
CONTEST DETAILS:
One lucky winner will receive a KitchenAid Artisan Series 5-Qt Stand Mixer in their choice of available colors. If the winner is from the United States, they will receive the mixer directly. If the winner is from outside of the U.S, they will receive an Amazon gift card for the list price of the mixer.
The giveaway will end on Nov 28, 2019 at 11:59 PM. A winner will be drawn at random and emailed within 72 hours to claim the prize. If no response is received within 48 hours, a new winner will be selected.
Social media accounts used to enter must be active, inactive/spam/bot social media accounts will be disqualified.
Giveaway is open worldwide, except where prohibited. You must be 18 years or older to win. Chances of winning depend on the number of entries we receive.
This giveaway is sponsored by myself and the following bloggers, so make sure to visit their blogs for more chances to win.
If You Give a Blonde a Kitchen
HOW TO ENTER:
1. Leave a comment below telling me what your favourite Christmas cookie is!
2. Click here to sign up for my newsletter.
Bonus: Use the Rafflecopter widget below to follow The Cookie Writer on Instagram, and/or Pinterest for multiple chances to win. Each follow counts as an entry. Good luck!