Not everyone enjoys buying 10 different bags of flour varieties, so I tried my hand at making gluten-free biscuits (using Robin Hood Nutri Flour Blend: Gluten-Free.)
The photos and recipe for these gluten-free biscuits has been updated as of January 8 2016. We loved them, as dense as they were, but one day I hope to achieve that fluffy biscuit that we are all used to with regular flour!
While I am still unfamiliar with gluten-free recipes, I am beginning to see how they work. They are definitely different, both in taste and texture. But this is not necessarily a bad thing. As pointed out with the gluten-free chocolate chip cookies, they are different from the usual chocolate chip cookie, but it was a nice change. I wouldn't want to eat them everyday, but for a gluten-free diet, they are really good!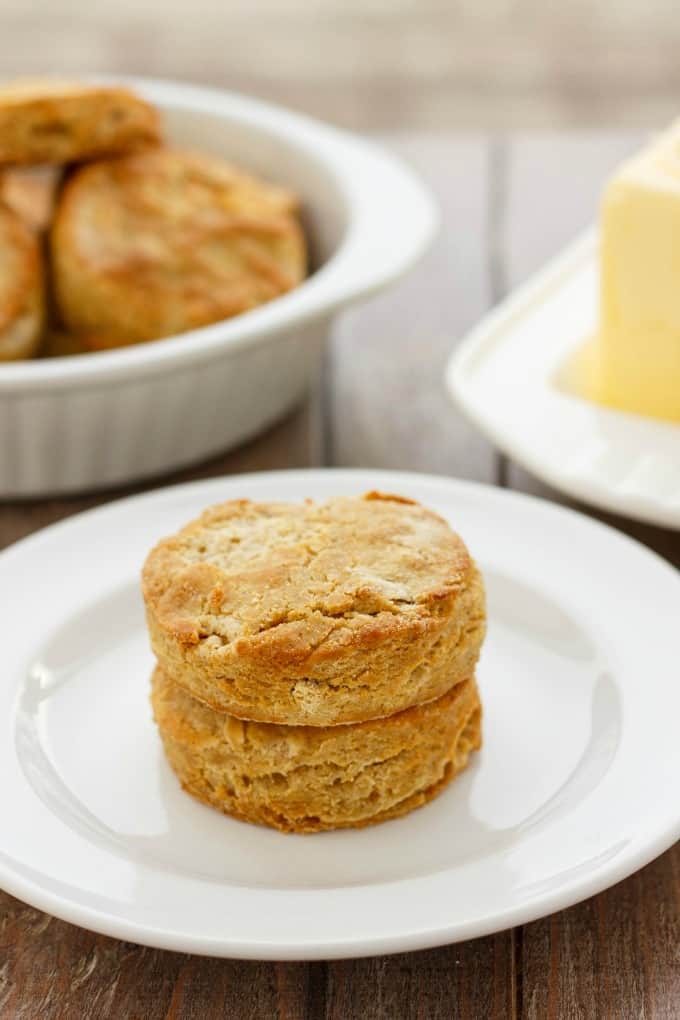 I decided I wanted to work more with Robin Hood Nutri Flour Blend Gluten-Free. I have a huge bag still, and while I look forward to trying all their recipes listed on their site, I began to think there was more out there. We decided to make my tomato basil spaghettini again, this time gluten-free for my mother-in-law. Working with the gluten-free pasta was interesting… the water got so thick and goopy-like, I was afraid I screwed up boiling pasta! Thankfully, all was well and I paired the meal with these awesome gluten-free biscuits! Best part? You don't need to buy a gluten-free Bisquick mix.
(Adapted from Domestifluff)
*If you do not have buttermilk on hand, add 1 tbsp. of white vinegar to a large measuring cup. Pour in enough milk to equal 1 cup total. Allow to sit 5-8 minutes and stir, creating "buttermilk."
Very simple and delicious! I think I ate two of these gluten-free biscuits before dinner was finished! I am already picturing savory biscuits in the future. Frying up some onions, adding some herbs, and perhaps some cheese… Yum!
Try not to overwork the dough. I went as fast as possible. Any recipe suffers from over-mixed dough, but in this case, I was especially worried since it was gluten-free and did not want to dry out the biscuits. The dough was still drier to my liking, but I was afraid if I added more liquid, I would not be able to cut biscuits out. I mean, there is no harm in trying more liquid and making these drop gluten-free biscuits 🙂