Looking for a lighter cake that uses up some greens? This chocolate zucchini cake is a great way to hide greens from kids (though I just admitted outright to my daughter and she still loved it!)
The photos and recipe for this chocolate zucchini cake have been updated as of August 5th, 2016!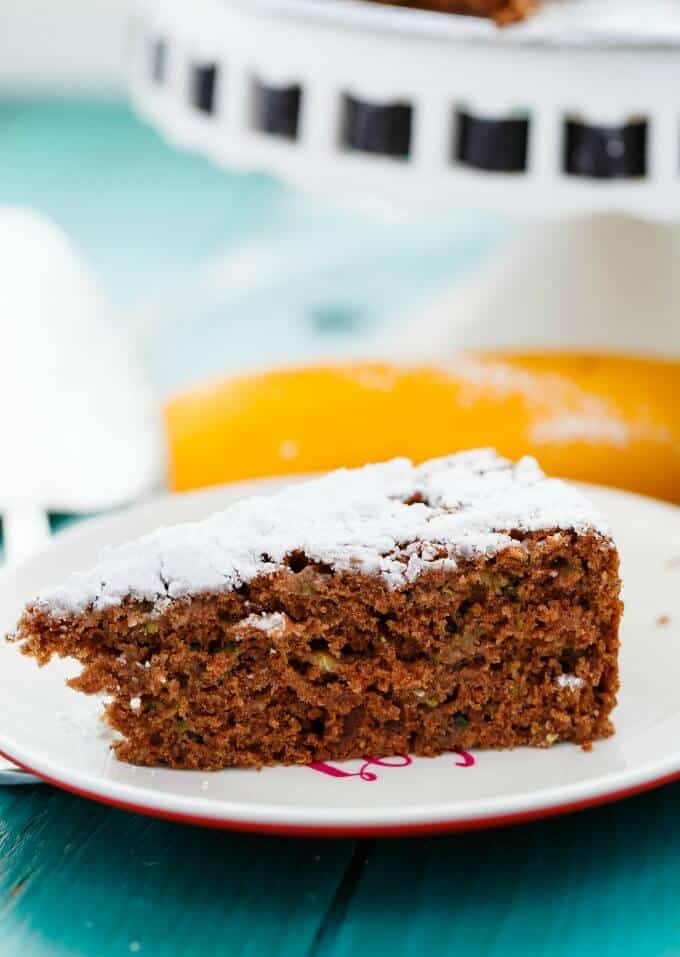 I made this chocolate zucchini cake a couple of weeks ago for my best friend's birthday. She has been working hard to lose weight by eating right and remaining positive in the fitness world. While it is still technically a cake with sugars and flour, I knew I wanted to steer clear of excess sugary icing and fillers. When I came across this recipe I thought it would be perfect because it is loaded with fresh zucchini, but is still a nice treat for someone who deserves something special!
I ended up reducing the sugar and salt in the recipe. I usually use salted butter in all my cooking (yes, a big no-no in the baking world but I prefer it.) I could see substituting the buttermilk with another milk alternative to make this dish healthier, but for what it is worth, this recipe worked perfectly they way it is! UPDATE: I used coconut oil instead of butter and what a difference! Plus, coconut oil is probably a bit better than butter 😉

(Adapted from
Saveur
)
Don't obsess over the amount of zucchini you put in. As stated from the original site, the zucchini is very forgiving in this recipe. I plan to add a shredded apple next time, reducing the zucchini slightly. As for the cake itself, it turned out wonderful! She absolutely loved it, which I am glad! You could skip the icing sugar on top of the cake but you don't want to deny people too much 🙂
Also, I used an 8-inch pan because I don't own 9-inch ones. The chocolate zucchini cake puffed up on top, which I compensated by cutting off the dome and eating the excess. Just make sure to put the cut side down so you are left with a beautiful top. And, for an added decorative touch, place a doily on top of your cake and sift the confectioners' sugar on top. Carefully remove the doily and you will be left with an awesome pattern! UPDATE: I still make this cake in an 8-inch pan and use the additional batter to make muffins! Heck, this could easily make two 6-inch layers!
Love this chocolate zucchini cake?! Try some of these recipes: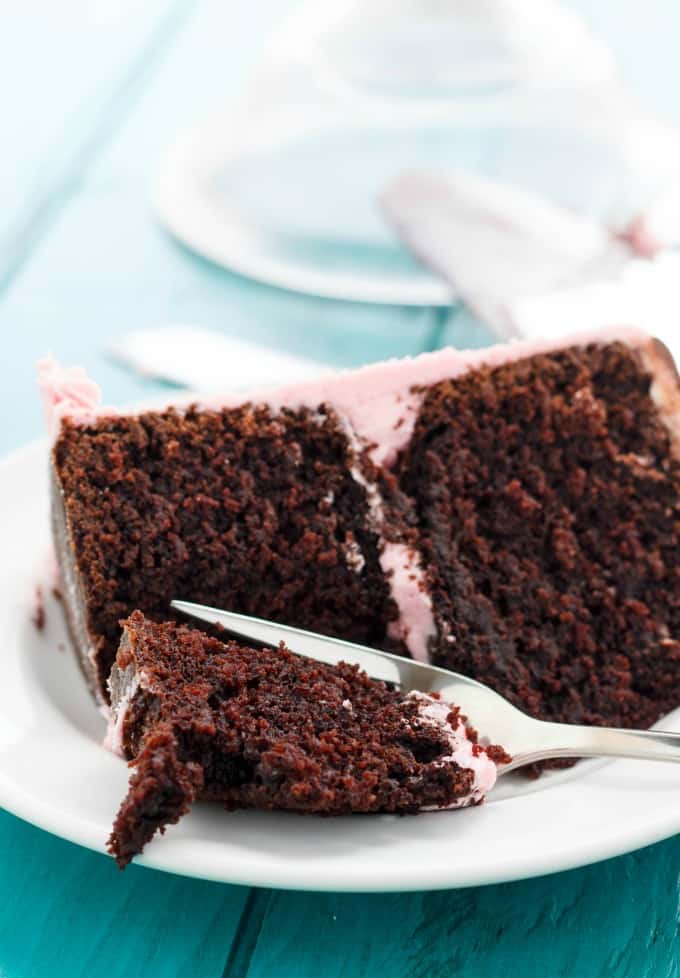 Chocolate Cake Recipe Tutorial from The Cookie Writer!