Imagine never having to fight the crowds of grocery stores again. Well, it is true! I am partnering up with Grocery Gateway by Longo's to bring you this easy slow cooker jambalaya. And guess what?! It was created with ingredients delivered right to my door! #wedeliverthegood
This is a sponsored post. I was fortunate enough to receive products and/or monetary compensation from Grocery Gateway by Longo's. Though products were received, all opinions are my own and I would not recommend a product that I did not enjoy.
I often joke how the only thing stopping me from becoming a full-on hermit is grocery shopping.
Seriously, I am very lucky to work from home! However, even when I was working outside the house I would go to work and then come home for the night. Home is where I am meant to be 😉
So when Longo's was on the lookout for some bloggers to try out their Grocery Gateway service, you can bet I was all over it!
Never having to go out grocery shopping again?! Sitting down at my computer to figure out what I need online? Having it personally delivered to my door? What is NOT to like about this service?!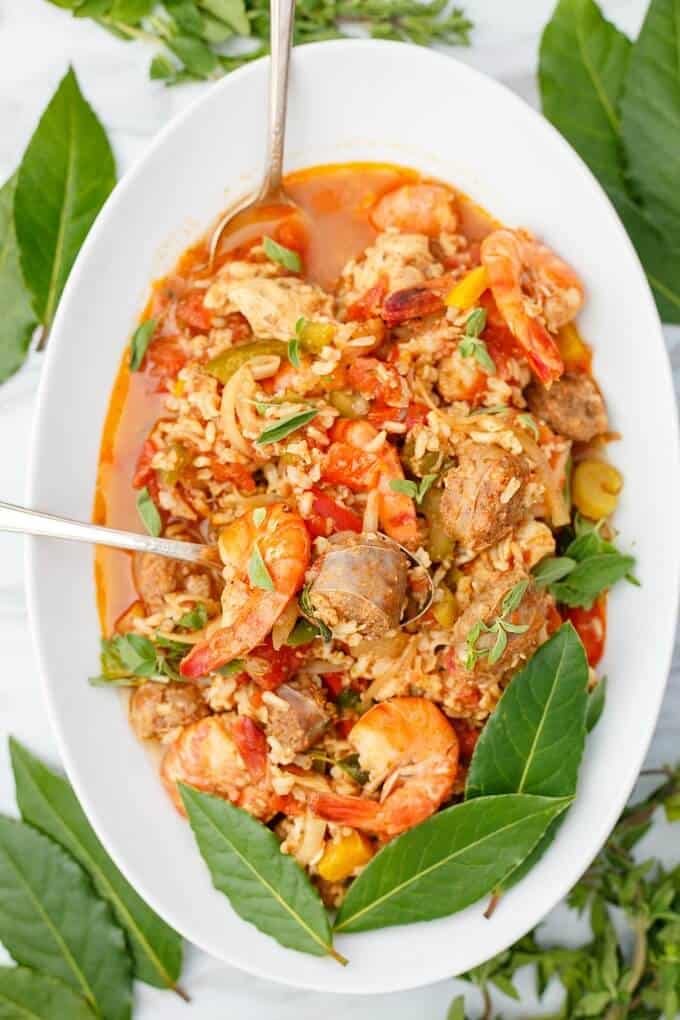 Okay, I am sure we will have to pop out to the store occasionally for some ingredients that are missed, but for the most part, I feel Longo's Grocery Gateway carries EVERYTHING. Fresh produce, meats, dairy, and pantry items. Don't forget paper towels, dessert, laundry care and alcohol! I'm serious, there seems to be a never-ending supply of items AND they are constantly adding new things.
When it came to recipe thinking, I knew fresh ingredients were key. This easy slow cooker jambalaya recipe is an adaption of my previous easy jambalaya recipe. It is very popular and the more I have made it, the more I wondered how it would do in a slow cooker. Only one way to find out!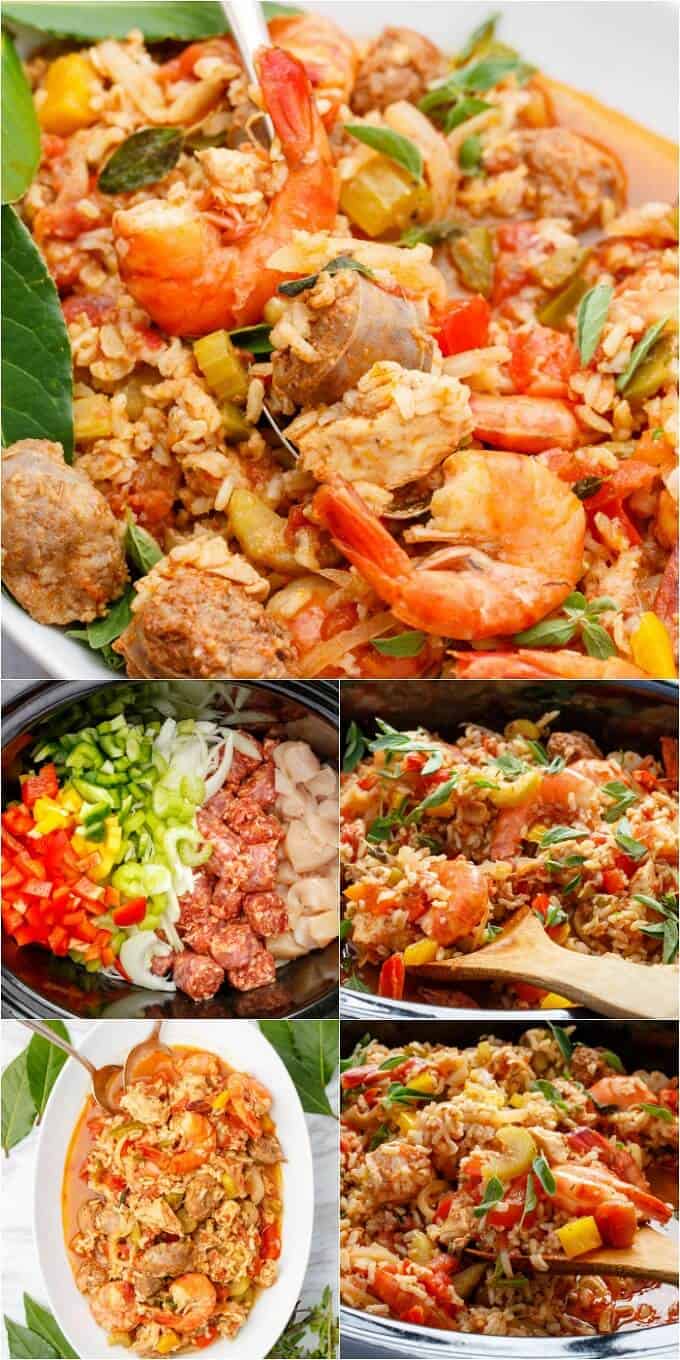 Thankfully, all went well and while I wanted to use everything fresh (meaning actual tomatoes and not canned, fresh herbs and not dried,) I had to be realistic to my readers. I love using fresh herbs for garnish, but financially speaking, dried is the way to go! I'm sure I could grow some plants but my "green" thumb does not want to grow herbs for some reason!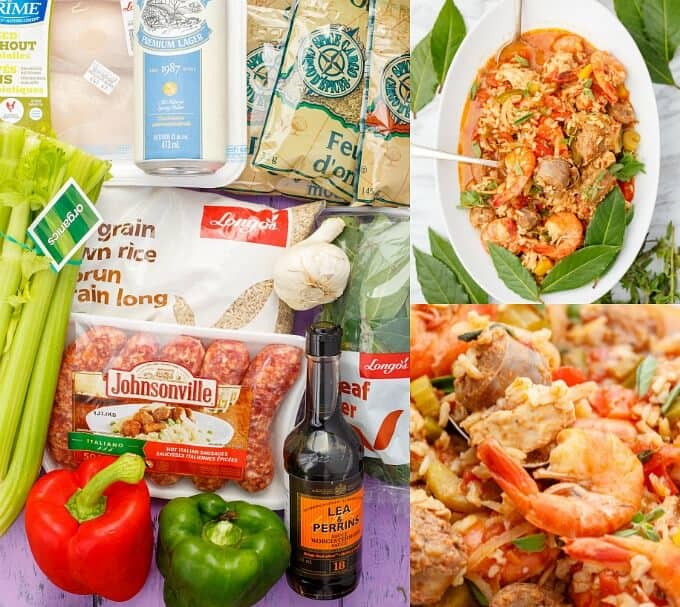 I'm going to be honest and say one of the most dreaded things about grocery shopping is meal planning. I go in with good intentions but always come out with way more food than I need!
Being able to sit at my computer and actually plan meals out makes all the difference. I can browse Pinterest, look at old blog recipes, and even adjust my plans based around what is on sale. Yes! You can even sort items by "sale." And with a delivery fee of only $9.99 you can 100% bet that this service will be my go-to now!
Another truth? If I had gone to the store to buy these ingredients for this slow cooker jambalaya, I would have bought a ton of junk (chips, chocolate, you name it!) No more shopping impulses based on my stomach, haha 🙂 I also feel waste will cut down drastically as you are not grabbing whatever you lay eyes on! We already reduce waste by feeding veggie scraps to our guinea pigs!
So, dreading back-to-school shopping? Fear no more! I'm not pushing my way through those crowds 😉 Instructions are simple: create an account, search for your items, choose a 90-minute delivery window, have the finest and freshest ingredients hand-picked specially, and finally, delivery right to your front door!
If you are interested in trying out this service (this includes existing customers,) please feel free to use the code GGKacey2017 when you go to check out to save $15 off your order! It is case sensitive so be sure to enter it exactly as it is shown! The coupon is a one-time use and expires October 1st, 2017. Time to get shopping! And if you are feeling up to it, please share with me your experience (along with what you made!)
EDIT: Longo's Grocery Gateway has put together cart-starters for you! Everything you need to make this recipe is in the cart already! You can find it here: Slow Cooker Jambalaya Recipe Cart Starter. Adjust accordingly! If you have a bottle of Worcestershire already, delete it from the cart. Want more peppers? Add some more! You can even sub in the meat that best suits your lifestyle (chicken thighs, mild sausages, etc.) There are even more cart-starters, so be sure to check them all out!
📖 Recipe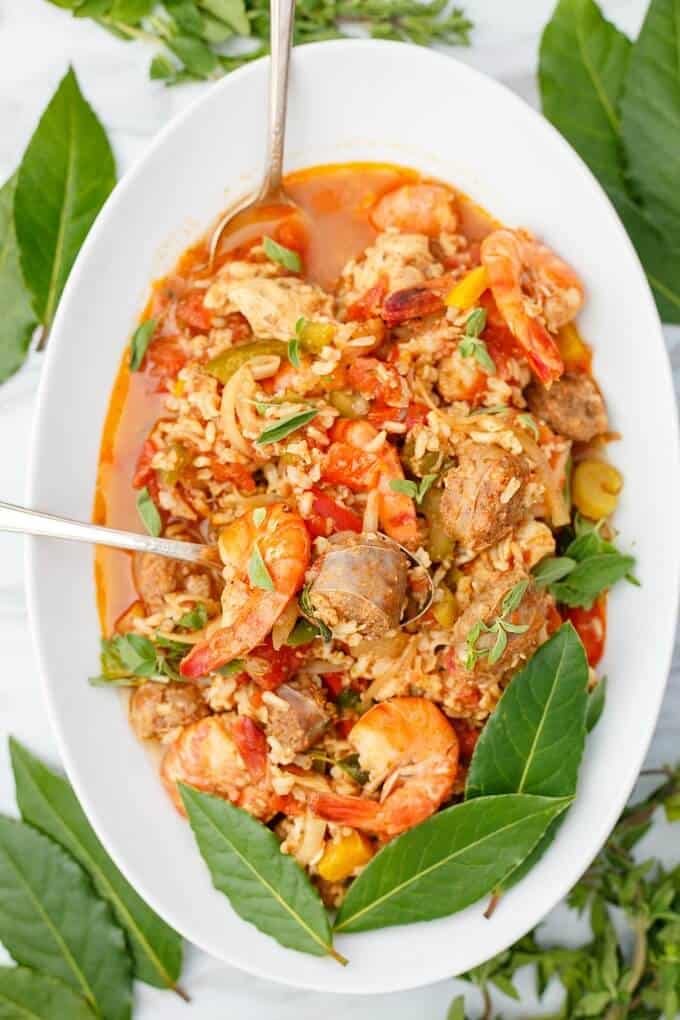 Easy Slow Cooker Jambalaya (Grocery Gateway)
Total Time:
4 hours
15 minutes
No need to sear any meat before adding it to the slow cooker! Just toss and let the slow cooker do the job!
Ingredients
¾ lb boneless, skinless chicken breasts, cubed
500g (about 1 lb) andouille sausage, sliced (I used hot Italian sausages in place.)
340g (about ½ lb) raw shrimp (easy peel)
1 onion, sliced thin
3 small sweet bell peppers, diced (I used red, yellow, and green.)
3 celery stalks, diced
3 garlic cloves, minced
1 (28 oz) can diced tomatoes, drained
1 tbsp. Worcestershire sauce
½ cup chicken broth
1 tsp. cayenne
1 tsp. paprika
1 ½ tsp. dried oregano
½ tsp. dried thyme
3 dry bay leaves
Rice
1 cup uncooked brown rice
2 ½ cups chicken broth
Instructions
Add rice and broth to your rice cooker. Cook according to manufacturers settings (I use the whole grain function on mine.)
Jambalaya
Combine all ingredients except the uncooked shrimp and the cooked rice into a 6-quart slow cooker and stir well. Cover and cook for 4 hours on low heat.
Stir in rice and shrimp. Cook for another 30 minutes on high heat (or until shrimp is bright pink/red (no longer raw.)
Remove bay leaves and garnish with fresh herbs if desired!
Notes
Meat and vegetable quantities can be adjusted to suit your needs (my peppers were big so I only used half of each color type.) Make sure chicken pieces are not cut too large as you want them to cook through.
Nutrition Information:
Yield:

2
Serving Size:

1
Amount Per Serving:
Calories:

637
Total Fat:

19g
Saturated Fat:

5g
Trans Fat:

0g
Unsaturated Fat:

10g
Cholesterol:

178mg
Sodium:

2066mg
Carbohydrates:

51g
Fiber:

8g
Sugar:

13g
Protein:

66g
Longo's will be celebrating 20 years in September! One of the first online grocers in North America, Longo's has long developed itself from a f
amily-owned, independent fruit market
into a quality grocery service that delivers straight to your door! Focusing on the commitment to making good food accessible, Longo's acquiring of Grocery Gateway in 2004 has only made this goal more possible. You can select from more than 12,000 items including organic, gluten-free, and prepared meals! Actually, one of my favorite things on their site is the
Weight Watchers fresh recipes
. You purchase the box and it provides everything needed to make the recipes in the meal box! Basically meal prep AND shopping done for you 😉
This is a sponsored post. I was fortunate enough to receive products and/or monetary compensation from Grocery Gateway by Longo's. Though products were received, all opinions are my own and I would not recommend a product that I did not enjoy.
Love this easy slow cooker jambalaya?! Try some of these recipes: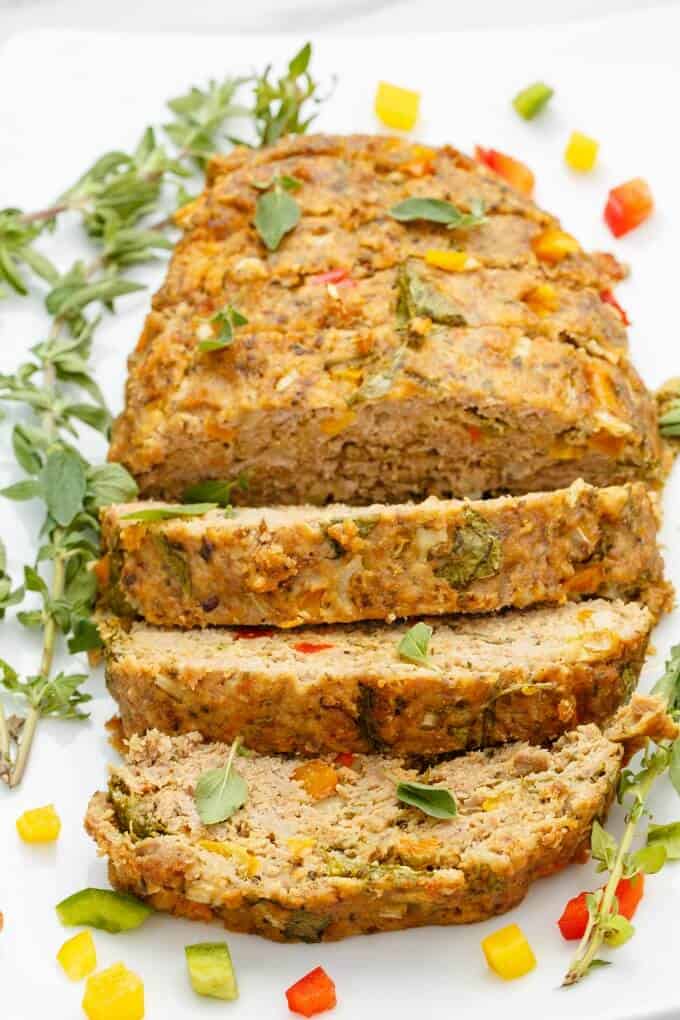 Slow Cooker Turkey Meatloaf (Veggie Loaded!)