A common food category that I am not familiar with is camping food. I don't go camping very often, but I know if I did, I would still have pretty awesome meals! Mr. TCW can vouch for that since he camps at least once a month beginning in the spring to the early fall. He is spoiled when he leaves this house! Veggie packs, zucchini, onion bombs, you name it. However, I never thought to pack him any desserts. Since he is in the sun for most of his trip, I didn't want to pack him anything that could go bad, even with a cooler. He needs all the room he can get with water and meats. But one day, while browsing Pinterest, I came across a recipe for baked apples in the fire coals, and knew I had to give them a shot!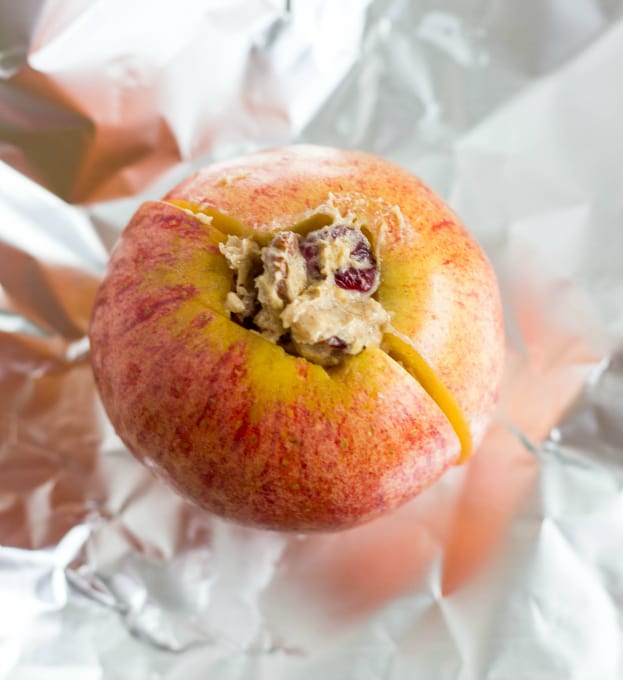 I have made this recipe numerous times now, changing it up as I go. I started off by adding raisins but since I do not care for raisins, we don't tend to have them in the house that often (or the fact Girlie finds the boxes and eats them within seconds!) I began thinking of how to turn this meal into a vegan-friendly recipe. The recipe listed below is the last batch I made for Mr. TCW, as I was testing out the coconut oil method. I still included butter but according to him, the recipe tasted fantastic, so an all coconut oil method should work. You may have to play around with the ratios, but let me know how it works if you do!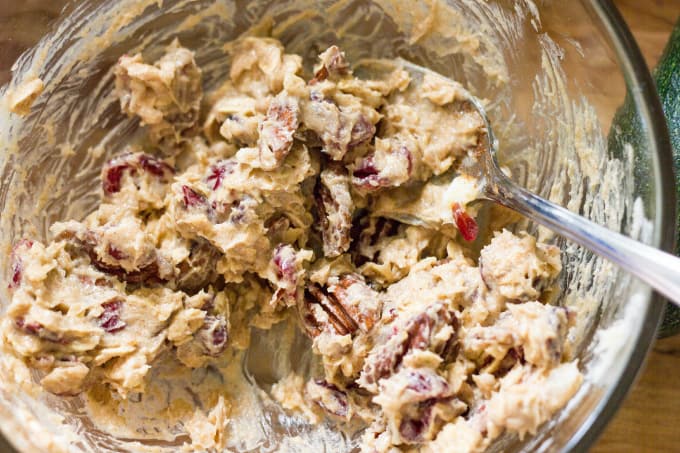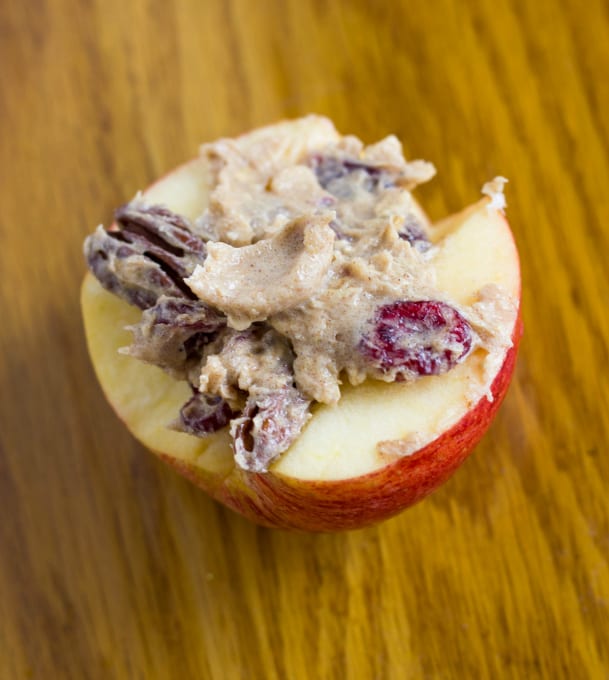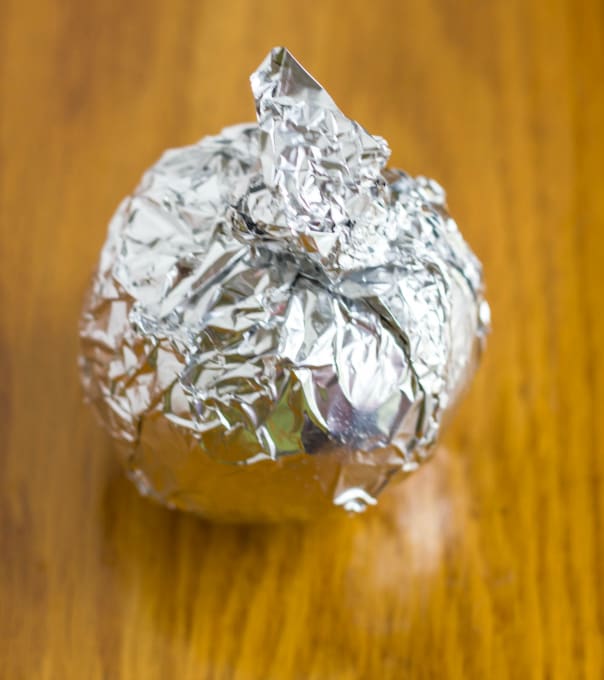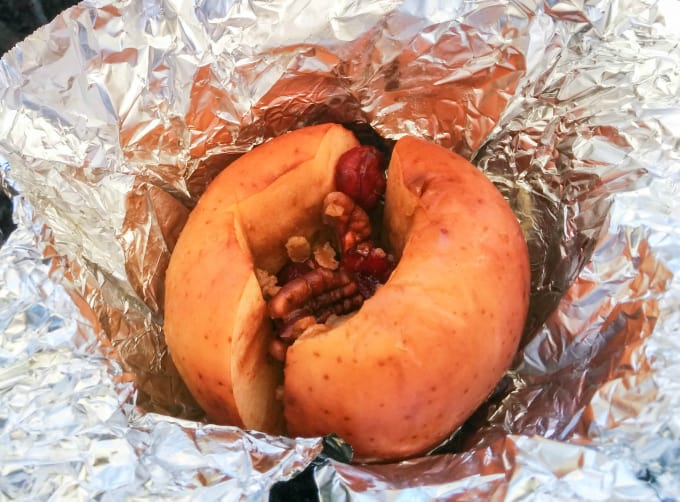 📖 Recipe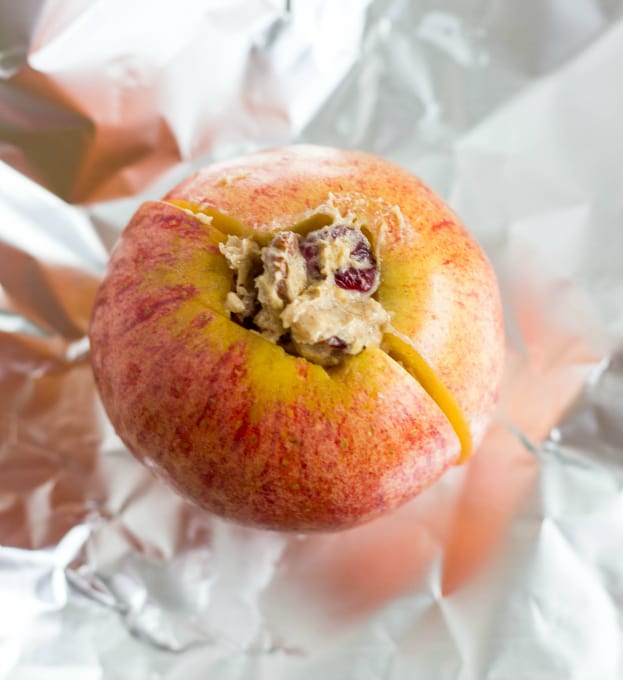 Baked Camping Apples
The perfect make-ahead dessert for your weekend camping trip! Little preparation, no mess, outstanding food! Omit butter for vegan recipes!
Ingredients
4 small apples
2 tbsp. butter (use all coconut oil for vegan version)
1 tbsp. coconut oil
2 tbsp. dried cranberries
2-3 tbsp. oats
¼ tsp. cinnamon
1 tbsp. brown sugar
Small handful of pecan halves
Instructions
Prepare the apples by cutting them in half and slicing out the core. Try and keep the matching apples halves paired together.
In a small bowl, mix together the butter, coconut oil, brown sugar, and cinnamon. Stir in the cranberries, oats, and pecans.
Place the apples onto 4 individual pieces of aluminum foil. Evenly spread the butter-sugar mixture onto one side of each apple half. Squish the apple halves back together and wrap them tightly in aluminum foil.
To cook: Place tin-foiled apples onto a hot BBQ or fire pit coals for 15-20 minutes, or until softened.
Nutrition Information:
Yield:

4
Serving Size:

1
Amount Per Serving:
Calories:

215
Total Fat:

10g
Saturated Fat:

7g
Trans Fat:

0g
Unsaturated Fat:

3g
Cholesterol:

15mg
Sodium:

49mg
Carbohydrates:

33g
Fiber:

5g
Sugar:

22g
Protein:

1g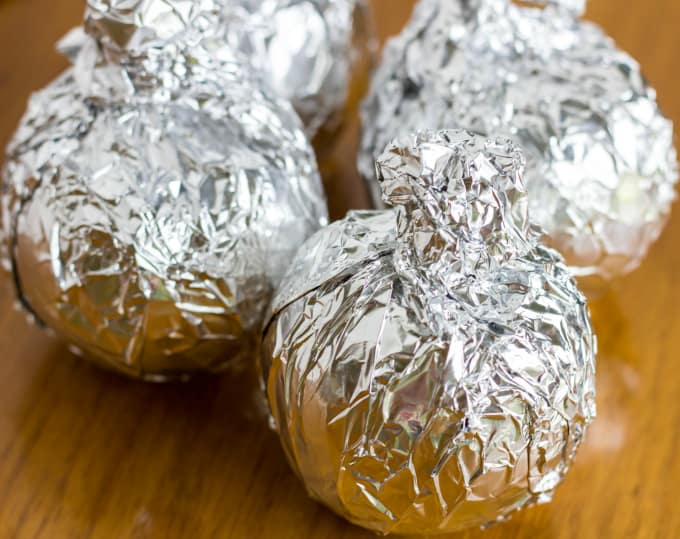 Now personally, I have never tried these (the cooked picture was actually taken by my husband.) I am going all on Mr. TCW's word here, but he requests them every time so I am assuming they must be good! He prefers to cook them on his tiny BBQ with his other food, but you can also put these directly into the fire coals (though we have not tried this method.) Honestly, this recipe takes very minimal prep time and can be made ahead of time (probably should sprinkle some lemon juice onto the apple to keep it from browning, but even then the apple is not bad.) Make as many apples as you need, but I always make 4 so he can share them with others. I am sure the apple size doesn't matter too much, but the bigger the apple, the less filling you will have.