Every couple of nights we like to sit down and eat some popcorn. It can be while watching a movie, playing some games, or even reading books (I'll explain about the lack of grease shortly!) As you can imagine, we were going through a lot of popcorn. The microwaveable bags at the store only come with a handful of servings in the box, so we were often running out before the next grocery shop. I kept reminding Mr. TCW that we needed to buy popcorn kernels in bulk and make our own, as I remember it being super easy to make as a child. And I remembered correctly!
Now, when my parents made us popcorn as kids, we had this old, 70s looking brown freestanding popcorn machine. It worked perfectly! The popcorn would build up in the machine and begin overflowing from the side, into our large bowl. It was awesome! However, I knew I did not want to be investing in yet another kitchen gadget, so we ventured into making popcorn the traditional way: on the stove top.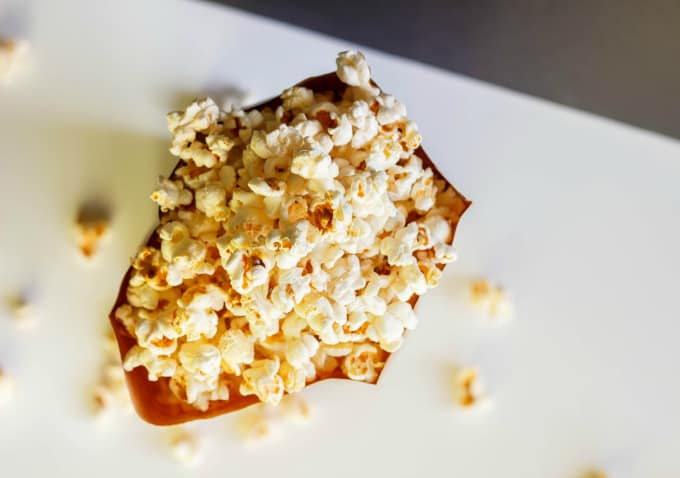 You can easily make your own microwaveable popcorn by placing it into brown bags, but the stove top method is so easy, I don't see why you would go about it any other way. Best part is, the recipe is super healthy since we use coconut oil!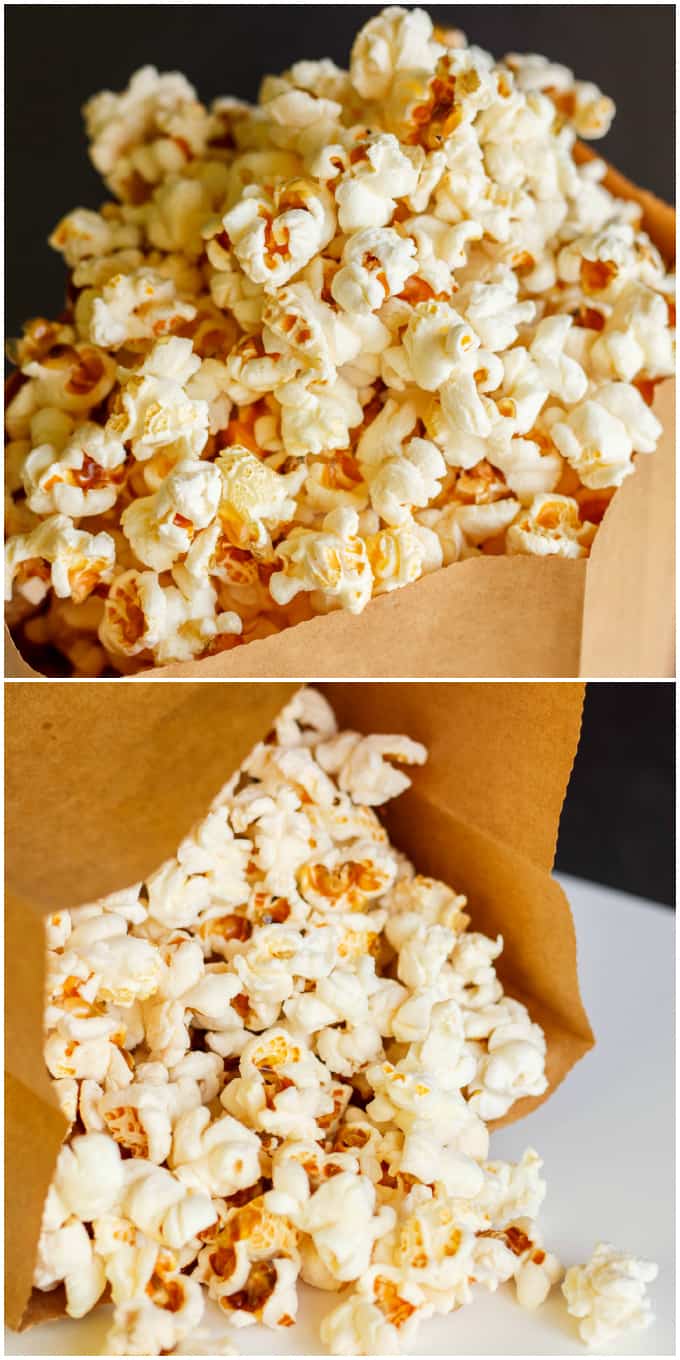 📖 Recipe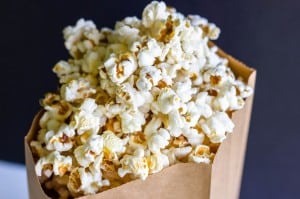 DIY Easy and Healthy Stove Top Popcorn!
Using coconut oil instead of butter makes this healthy stove top popcorn less greasy and pretty darn delicious!
Ingredients
2 tbsp. coconut oil
½ cup popcorn kernels
Pinch of salt
Instructions
In a saucepan large enough to contain all your kernels in a single layer, heat the coconut oil over medium. Add a couple of kernels to the pan and cover with a lid.
When you hear the kernels pop, you know your oil is hot enough. Remove the popped corn and proceed to pour in the rest of the kernels. Sprinkle with some salt if desired (I like to add some kosher salt here.)
Cover the saucepan with the lid. When the popcorn begins to pop, angle the lid a bit so the steam can escape (but don't leave a huge gap or you will have popcorn everywhere!) Remember to shake the pan often so the popcorn does not burn.
When the popping begins to slow, remove the pan from the heat and wait until you hear the last pop. Pour into a bowl and eat as is. Or, if you are feeling adventurous, add some melted butter and seasonings!
Nutrition Information:
Yield:

2
Serving Size:

1
Amount Per Serving:
Calories:

132
Total Fat:

14g
Saturated Fat:

11g
Trans Fat:

0g
Unsaturated Fat:

2g
Cholesterol:

0mg
Sodium:

81mg
Carbohydrates:

1g
Fiber:

0g
Sugar:

0g
Protein:

0g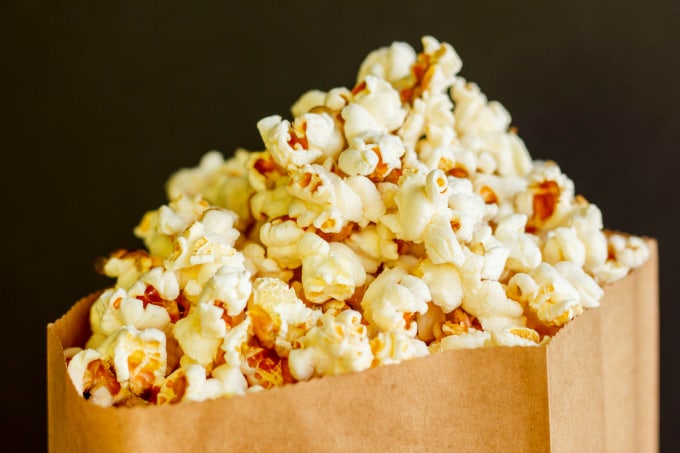 The coconut oil does not leave the popcorn feeling greasy. It is so great not wiping your hands every 5 seconds. We can read books to Girlie while we all enjoy a snack. Now admittedly, this recipe is way less buttery and salty than your average movie theatre popcorn, but we really like the subtle coconut flavor. I have been looking into making some homemade popcorn seasonings for future use, because I know there will be that one day where I am really hankering for some salty, delicious, movie theatre popcorn!