As per usual, I will remind you how summer is slipping away and before you know it, autumn will be here in full swing!
Personally, I love autumn and winter so this is a-okay in my books! Windows staying open to allow a cool breeze in, and the wonders of comfort food. Oh, how I am not too sad to see summer go. Though, there are some things I have yet to get out of my system. One of those things is corn! Corn on the cob is always a favorite around here and we can never seem to get enough! I have made it in multiple ways: boiling in water, roasting in oven, and firing up the grill to BBQ the corn on. But one way I had never tried before was boiling it in a different liquid, something more flavorful than water. I decided to try corn on the cob boiled in a milk broth. And boy, what a pleasant change!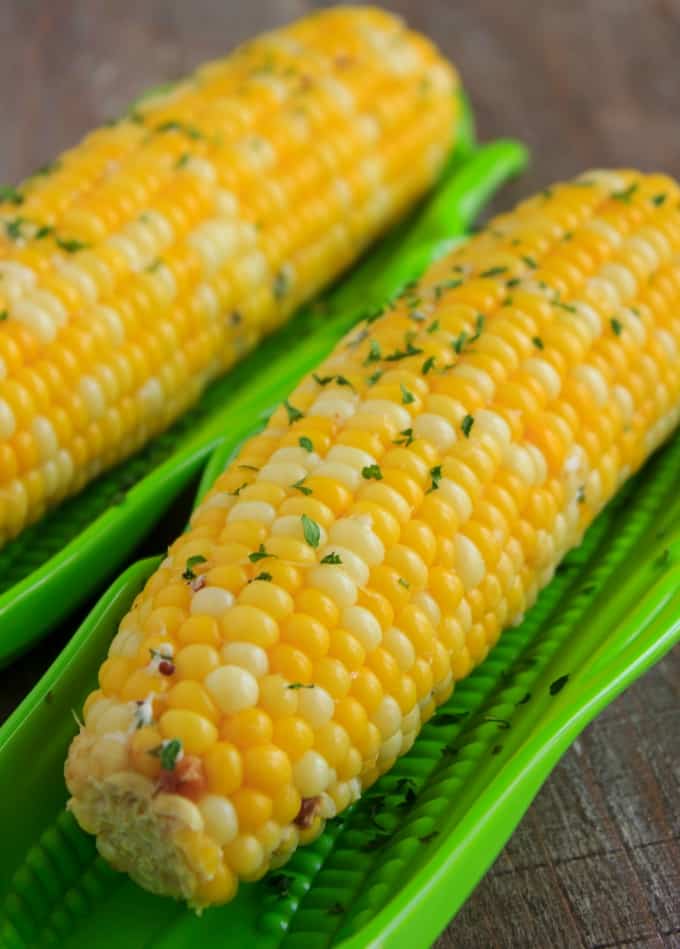 I had one more bag of milk (yes, Canadians drink their milk from a bag!) leftover that was about to expire so I figured why not give corn on the cob boiled in a milk broth a try. I mean, I wasn't technically wasting milk as it was about to go bad anyway. I think my reservations have always come from the fact that you need a lot of liquid to boil something and never wanted to use up so much milk at once. Now that I got over that fear, I am happy to say I had great success with this meal and really loved how it turned out. When I make rice and pasta, I will often replace the water with broth for added flavor. Don't ask, it is just my thing.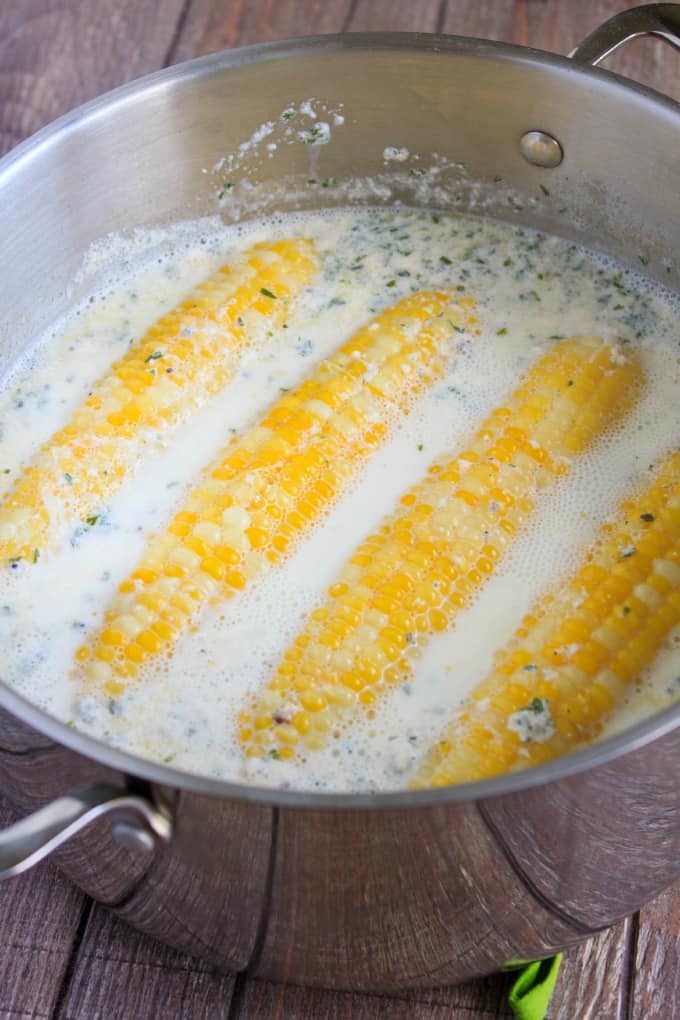 📖 Recipe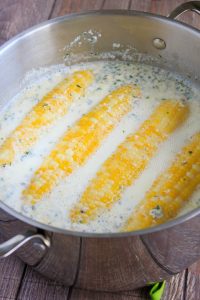 Corn on the Cob Boiled in a Milk Broth
Next time you have some extra milk laying around, try this corn on the cob boiled in a milk broth for added flavor and change!
Ingredients
4 corn on the cob
1 bag (about 5 - 5 ½ cups) milk (I am in Canada, our milk comes in bags!)
2 tsp. garlic powder
2 tsp. dried parsley, plus more for garnish
Salt and pepper (do not be sparse!)
2 tbsp. coarse mustard
2 bay leaves
¼ tsp. cayenne
Instructions
Husk your corn and set aside.
Add the remaining ingredients into a large pot and bring to a boil over high heat. Add corn and reduce to a simmer/light boil, and cook for about 15 minutes, or until corn is tender. Serve with additional parsley and/or cheese if desired.
Nutrition Information:
Yield:

4
Serving Size:

1
Amount Per Serving:
Calories:

110
Total Fat:

2g
Saturated Fat:

0g
Trans Fat:

0g
Unsaturated Fat:

1g
Cholesterol:

0mg
Sodium:

421mg
Carbohydrates:

24g
Fiber:

3g
Sugar:

5g
Protein:

4g
Personally, if my daughter had not been eating this recipe, I would have totally added more spice. She used to love spicy food so much and then something happened overnight! So sad. Maybe she will slowly build up her tolerance because she definitely has to deal with her father and mother loving spicy food!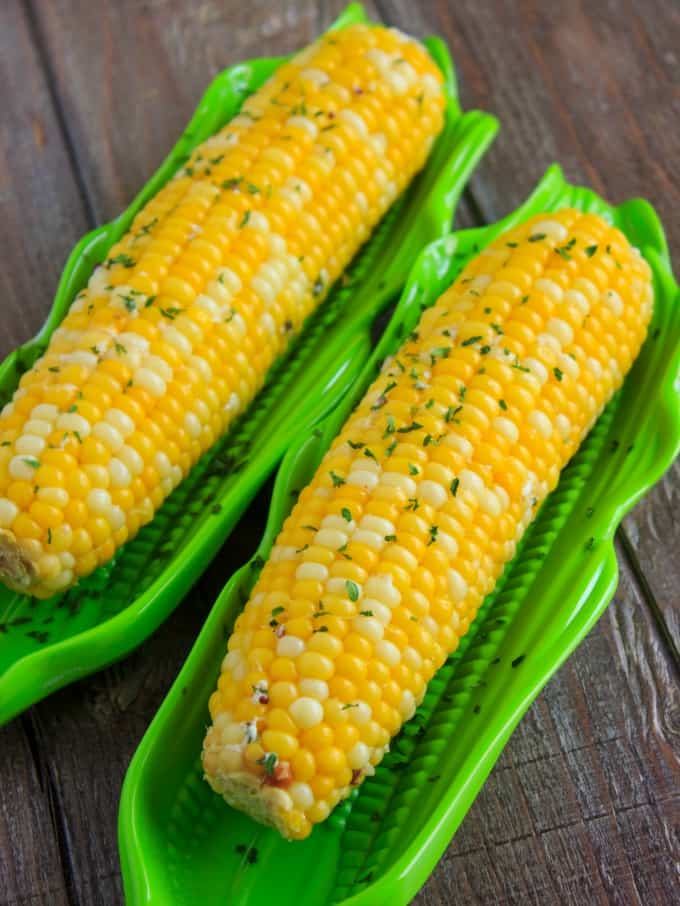 I feel, much like summer, that corn season is going to be over soon. Maybe we will have a bit more time to try some more creative corn recipes much like this corn on the cob boiled in a milk broth.