Homemade chocolate chip pumpkin cookies are a fantastic way to use up leftover pumpkin puree! Whether using homemade or store-bought pumpkin puree, these cookies will be the hit of fall!
The photos and recipe for these chocolate chip pumpkin cookies have been updated as of October 12th, 2017!
We are getting close to the end of The Cookie Writer's pumpkin theme week!
Day One: Homemade Pumpkin Puree
Day Two: Pumpkin Butter
Day Three: Two-Ingredient Pumpkin Cookies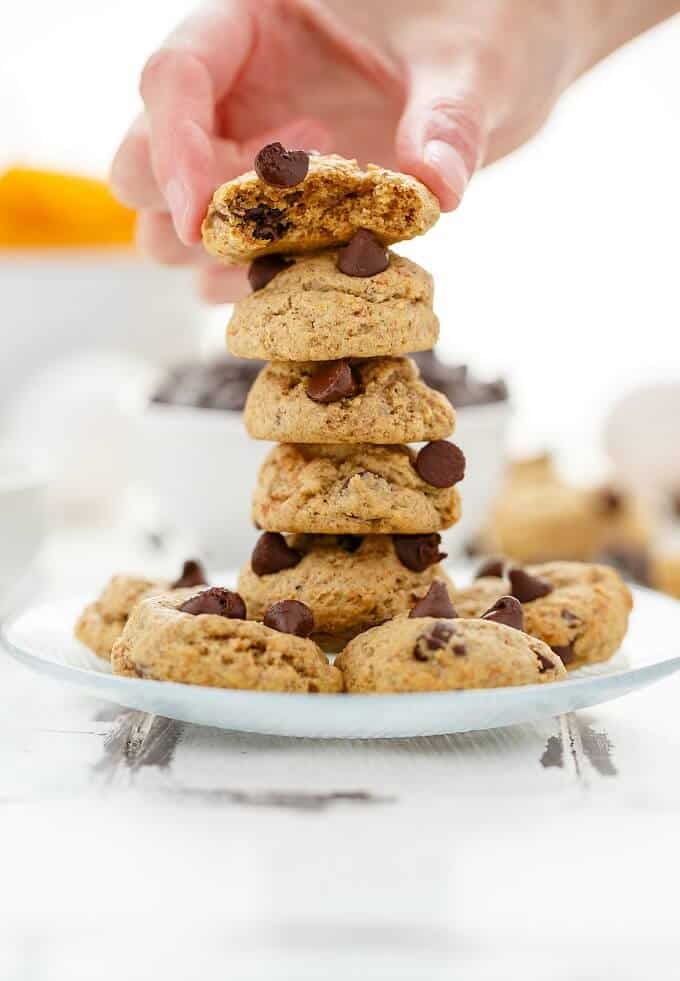 Welcome to day four! We have a twist on a classic recipe!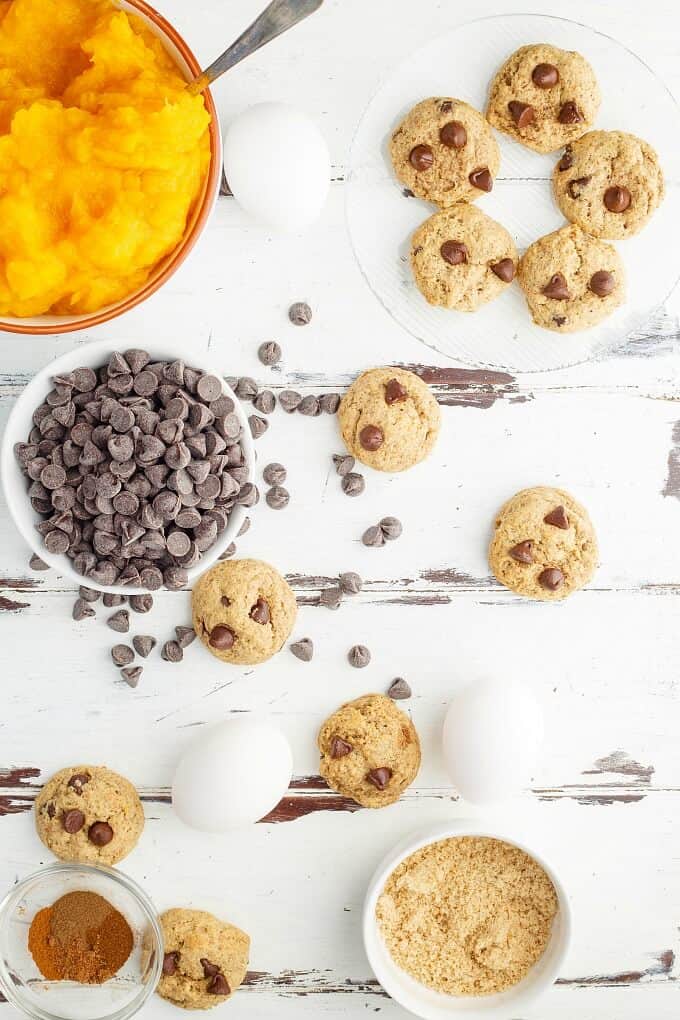 These chocolate chip pumpkin cookies are outstanding! There are three non-pumpkin lovers in this household and every one of us enjoyed them thoroughly. I gave the rest to a friend who is an extreme pumpkin lover (he was a bit sad that the pumpkin spiced latte was no longer in season.) Plus, with all the recipes I have been baking and cooking for the past few weeks, food is starting to add up. We have a TON of leftovers! I love living far from city-life, but sometimes it would be nice to live closer to friends who enjoy my cooking. It would keep us from eating all these treats!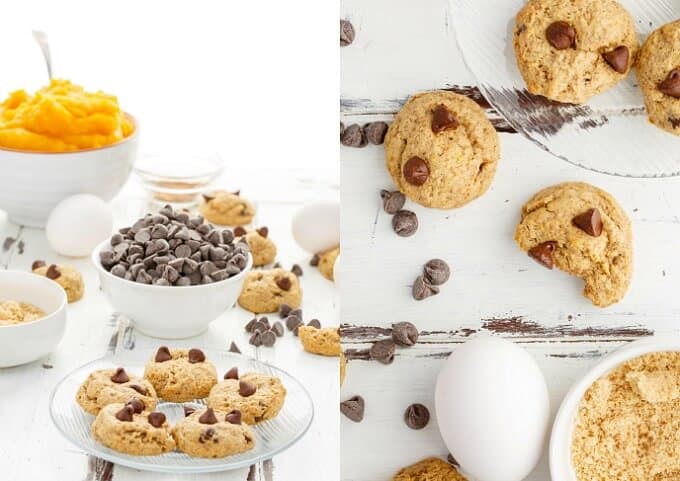 Nonetheless, I have high hopes that my daughter will love to cook. She already shows interest, and what child wouldn't want some delicious chocolate chip pumpkin cookies?! If you are concerned about the chocolate aspect, I can see raisins working perfectly here. I do not care for raisins, but my daughter loves them! Nothing better than having a child who eats just about anything (she is the best little taste-tester a mom can have!)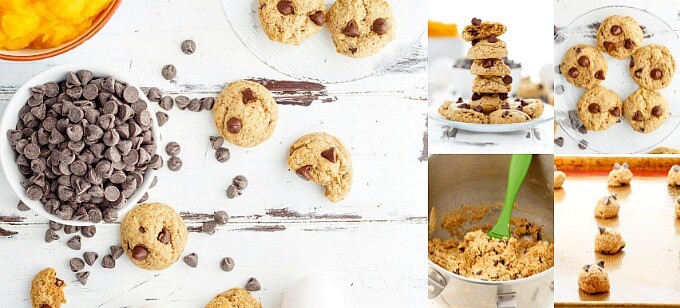 So, whether chocolate or raisins, or maybe even some pecans, these pumpkin cookies will surely be a hit. Not overly sweet, and no knock-you-out pumpkin flavour (you could sub in some pumpkin spice for more pumpkin flavour if you like.) I will admit, the pumpkin cookies were soft and moist, almost cake-like in texture, but not too dense. Give them a try, you will not be disappointed!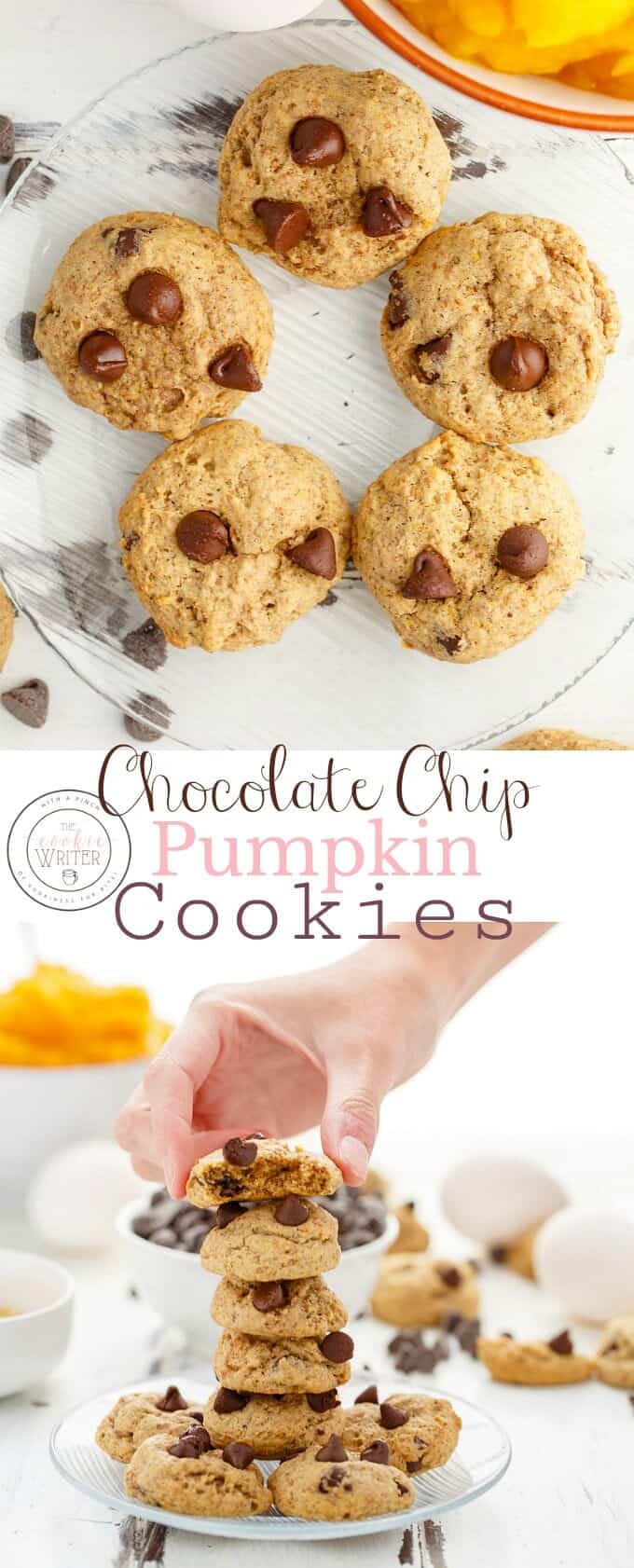 The use of whole wheat flour in this recipe was decided upon because I tend to always cook with all-purpose flour and I have found my bag of whole wheat flour has been sitting around for some time (don't worry, it is still good!)
You could easily sub in all-purpose flour here. I found the pumpkin cookies with whole wheat flour had a nice combination of flavours. It reminded me of pie, in cookie form! Plus, they are a bit healthier! I didn't say healthy, a said a "bit" healthier 😉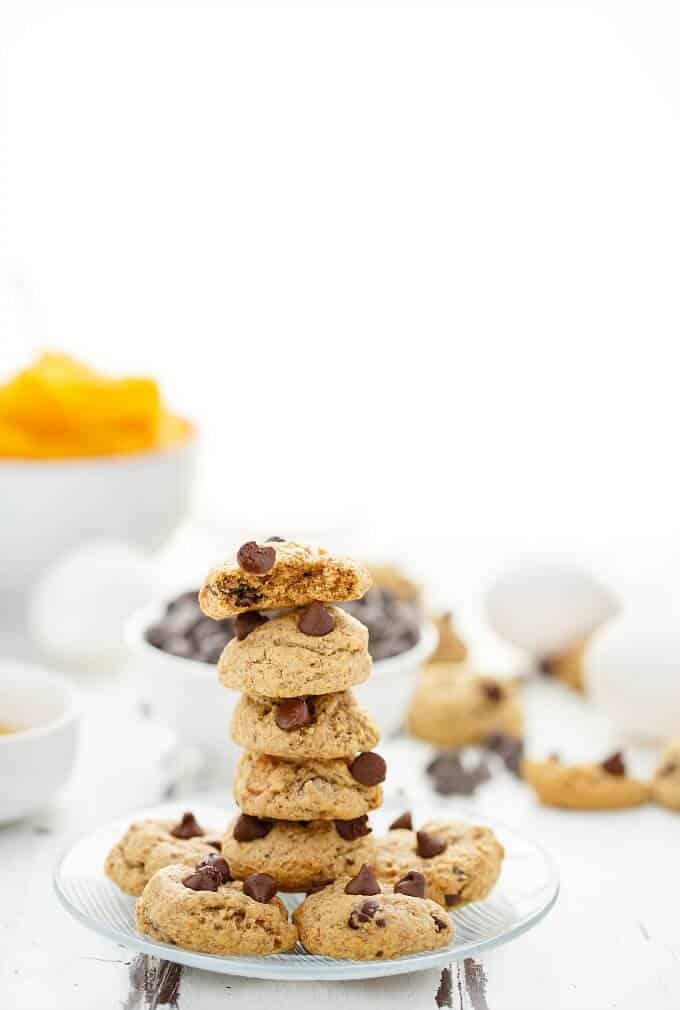 Love these chocolate chip pumpkin cookies?! Try some of these recipes:
Coconut Oil Roasted Pumpkin Seeds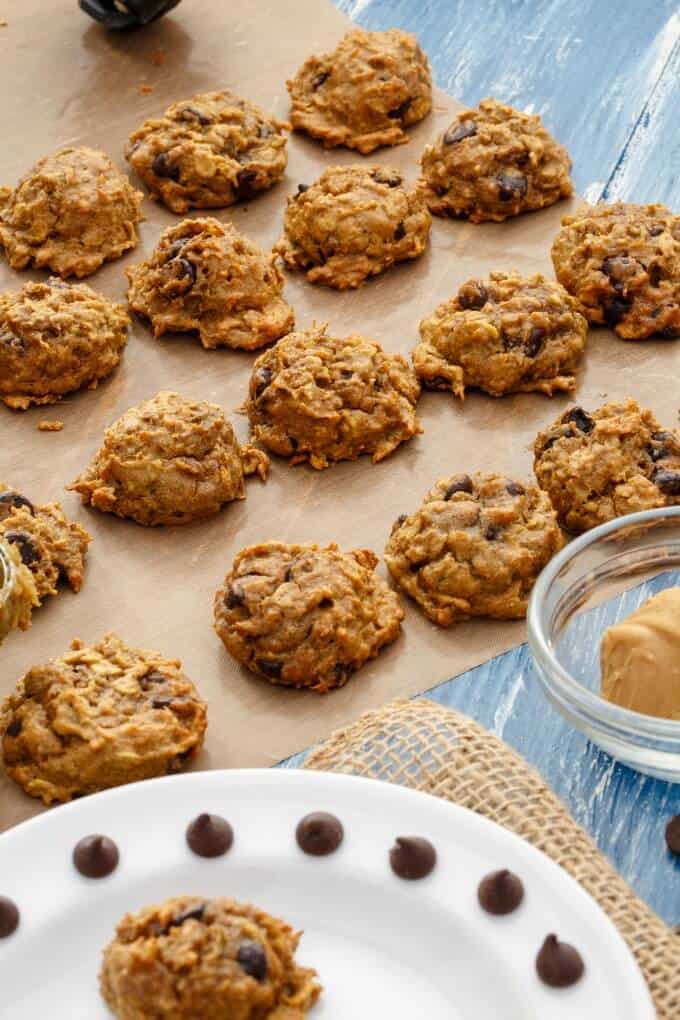 Sweet Potato Chocolate Chip Cookies