Quick, easy, and to the point, this breakfast potato casserole with hollandaise sauce is the perfect brunch for Valentine's Day (or any day of the year!) Enjoy this recipe made with fingerling potatoes as I continue my brand ambassadorship with The Little Potato Company!
I have to admit, breakfast is not one of my favorite meals to cook. This is probably why my sister jokes that we have stocks in our local breakfast place! What?! It is not normal to eat at your favorite breakfast place once a week?! All kidding aside, they make some pretty darn good meals and I could eat there every day if possible!
However, that is probably not feasible nor wise, especially when breakfast is pretty easy. I just don't like the hassle of trying to complete everyone's meals at once so we are all eating hot portions. Then it got me thinking. Why not a breakfast meal that is cooked all at once and then divided evenly?! That's where this breakfast potato casserole with hollandaise sauce comes into play!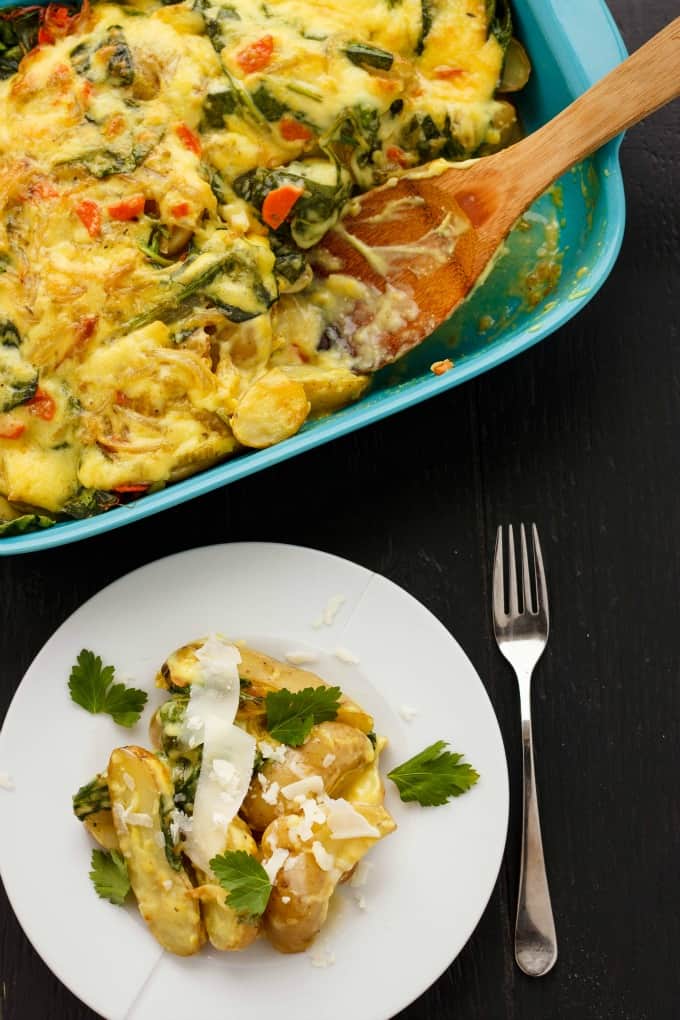 It was delicious! We basically had breakfast for dinner and there was minimal clean up (another reason I generally do not like making breakfast!) Plus, potatoes smothered in a butter sauce? Yeah, nothing can get better than that!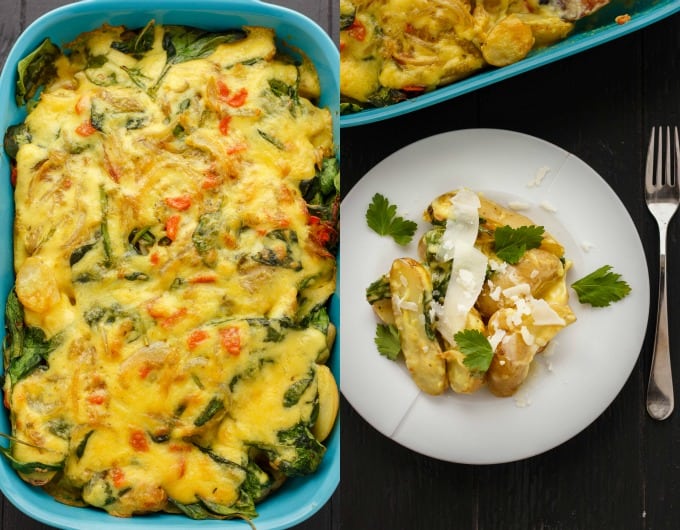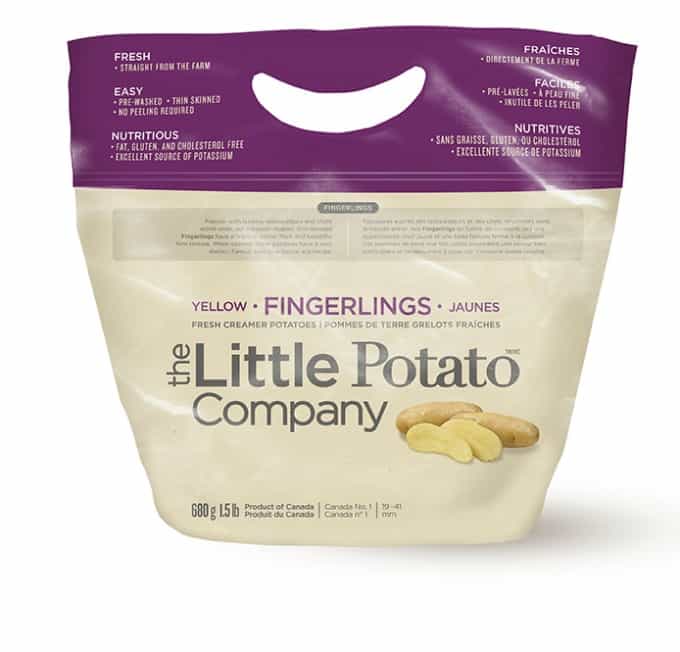 I used my favorite Little Potato Company varietal: Fingerling! I love these little guys! They have a unique shape (okay, let's be honest, they look like fingers!) and are quite popular in the gourmet cooking scene. These are the kind of potatoes you would get at a fancy restaurant and I am perfectly okay with that! I used to have to wait for these guys to get in season, but The Little Potato Company now carries them year-round! Woohoo! However, I must admit, they are always surprising me and this new varietal, Chilean Splash, looks sooooo cool! I need to get my hands on these creamer potatoes, and soon! Can you imagine them on your plate for Easter?! Can't wait to see what they come up with next!
📖 Recipe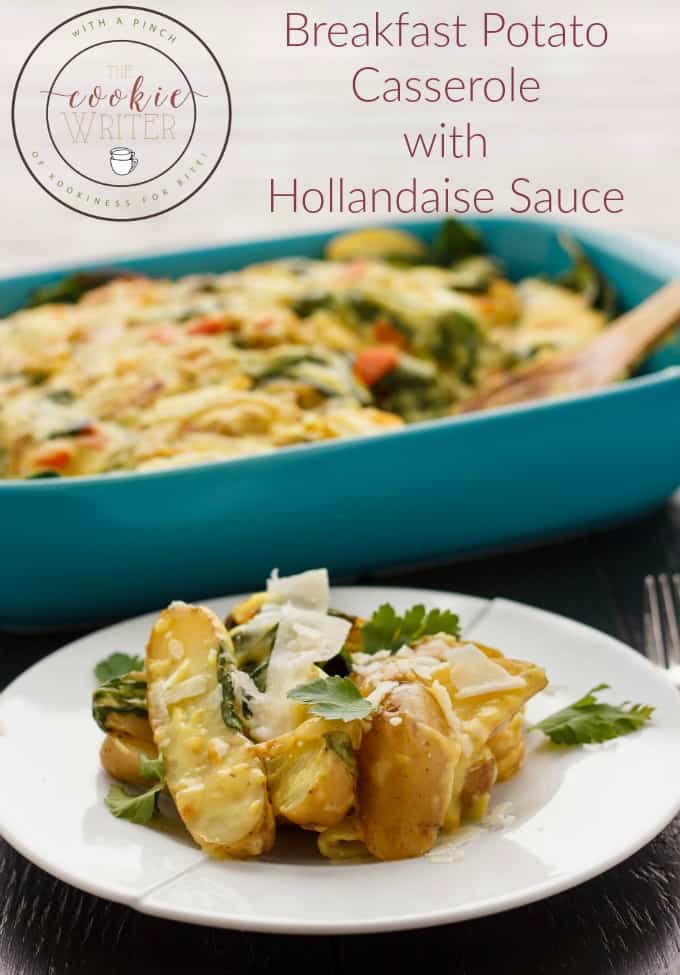 Breakfast Potato Casserole with Hollandaise Sauce
Cook Time:
1 hour
10 minutes
Total Time:
1 hour
30 minutes
This hearty breakfast can easily save you time if you make the veggies and hollandaise sauce while the potatoes are boiling! And for an even saltier twist, stir in some freshly cooked bacon before baking!
Ingredients
3 lbs fingerling potatoes, halved lengthwise (I used The Little Potato Company's varietal!)
Salt and pepper
1 tsp. dried oregano
¼ tsp. cayenne powder
1 tsp. dried basil
1 medium carrot, diced
2 onions, sliced
3 garlic cloves, minced
1 ½ cups fresh baby spinach
¼ cup broth
Sauce
Package of your favorite Hollandaise sauce!
½ cup butter
Instructions
Add potatoes to a large pot and fill until the potatoes are just covered. Bring to a boil and cook until fork tender, about 10-15 minutes. Drain and set aside.
Heat a large frying pan over medium-high heat and add a tablespoon of olive oil. When hot, add in the carrot and onions. Cook until softened, about 10 minutes, stirring frequently. Add in garlic, salt, pepper, oregano, cayenne, and basil and cook for another minute. Remove from heat and stir in fresh spinach.
Prepare your hollandaise sauce according to your packet's instructions (mine required half a cup of butter and water.)
Preheat oven to 350F. Grease a large casserole dish.
Add the potatoes and season with salt and pepper. Add vegetable broth to bottom of pan (this helps keep the dish moist during cooking.) Pour in veggie mix and top with hollandaise sauce. Place into oven, uncovered, and bake for 30-40 minutes, or until heated through and no broth remains. Season with fresh parsley and Parmesan cheese if desired!
Nutrition Information:
Yield:

4
Serving Size:

1
Amount Per Serving:
Calories:

579
Total Fat:

28g
Saturated Fat:

17g
Trans Fat:

1g
Unsaturated Fat:

9g
Cholesterol:

95mg
Sodium:

439mg
Carbohydrates:

77g
Fiber:

8g
Sugar:

6g
Protein:

9g
For the meat eaters out there, my husband stated that bacon would just be awesome in this dish! If you have some extra bacon hanging around, give it a fry and throw it into this potato casserole because breakfast always needs a little bacon 😉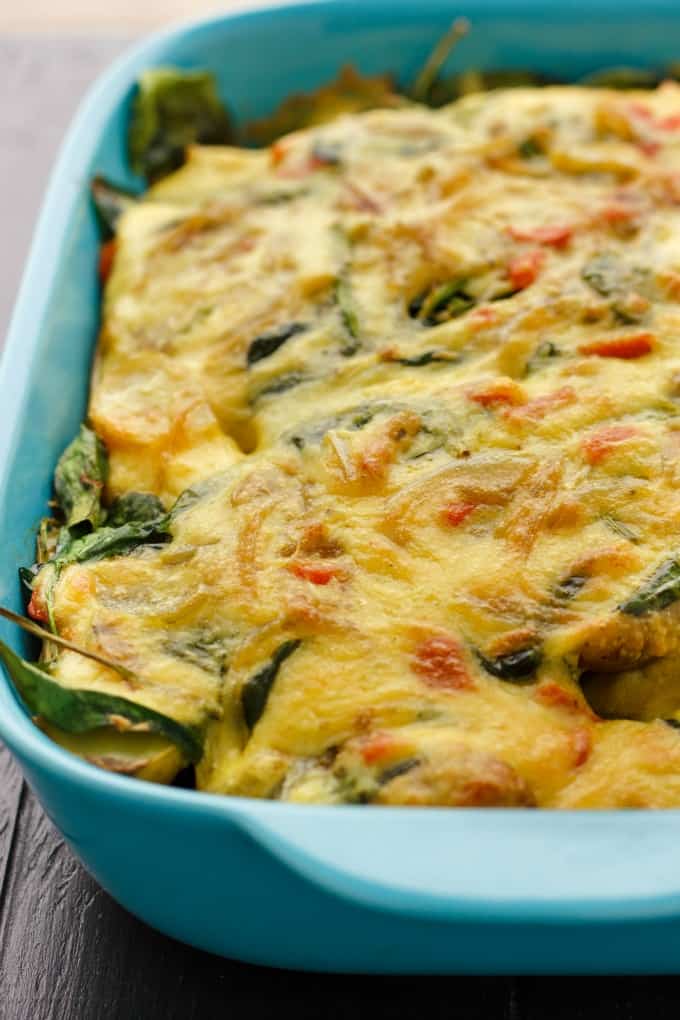 And on that note, remember that The Little Potato Company carries their Creamer Potatoes across Canada and the US so check out their store locator and plan your next grocery shop accordingly 🙂
This is a sponsored post. I was fortunate enough to receive products and monetary compensation from The Little Potato Company. Though products were received, all opinions are my own and I would not recommend a product that I did not enjoy.