Another day, another lentil recipe!
Day One: Homemade Lentil Flour
Day Two: Chocolate Chip Cookies made with Lentil Flour
Day Three: Vegetarian Shepherd's Pie (Vegan recipe included.)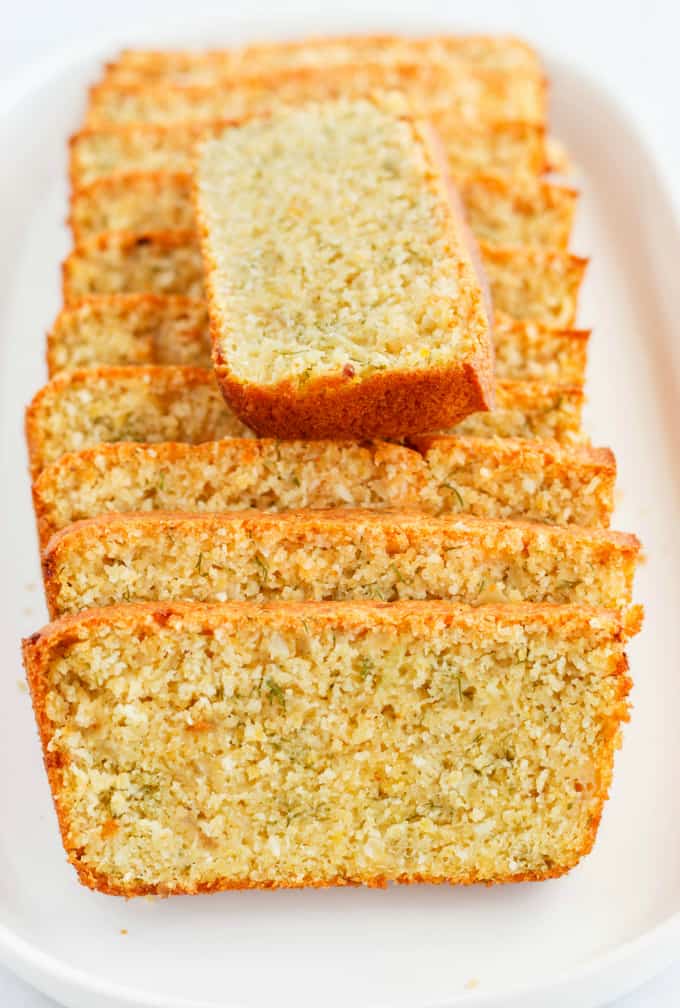 As soon as I completed the chocolate chip cookies made with lentil flour, I knew I wanted to turn my beer and cheese bread into a gluten-free recipe. I decided to use red lentils because I had already spoke about homemade lentil flour using green lentils, and wanted to see how the red lentils turned out. They were easier to process, that is for sure! I did not toast them at all because I knew the beer in this recipe would add flavor; a flavor you did not want to hide. I am sure toasting red lentils would work perfectly fine as a flour, but you may want to reduce the cooking time compared to the green lentils!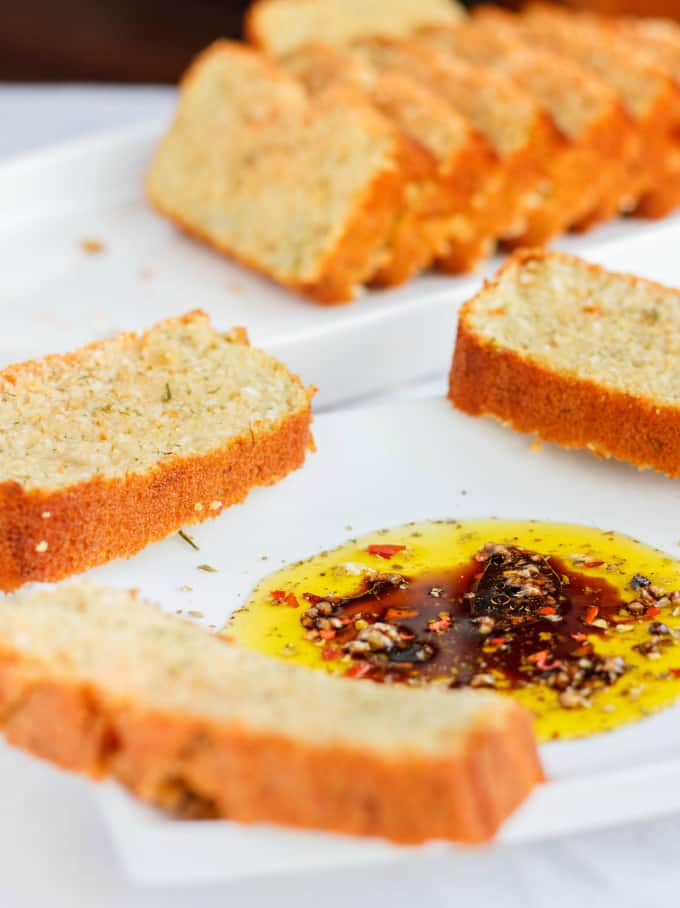 Now, I did not use lentil flour alone in this beer and Parmesan bread. I also made some coconut flour (placed my unsweetened, desiccated coconut into my food processor and processed until the coconut resembled flour!) to mix with the lentil flour. I see it is common in gluten-free baking to combine flours to ensure perfect balance, and I think the coconut flour helped lighten things up. Let me reassure you and say you could not taste coconut at all in this recipe! It is beer and Parmesan bread, there is no way those flavors would allow simple coconut to come through! Store-bought coconut flour could be used here, but what fun is that?! Both homemade lentil flour and homemade coconut flour are easy and CHEAP. Though, coconut flour is a lot easier on your food processor. Just remember not to puree the coconut too much or you will end up with coconut butter!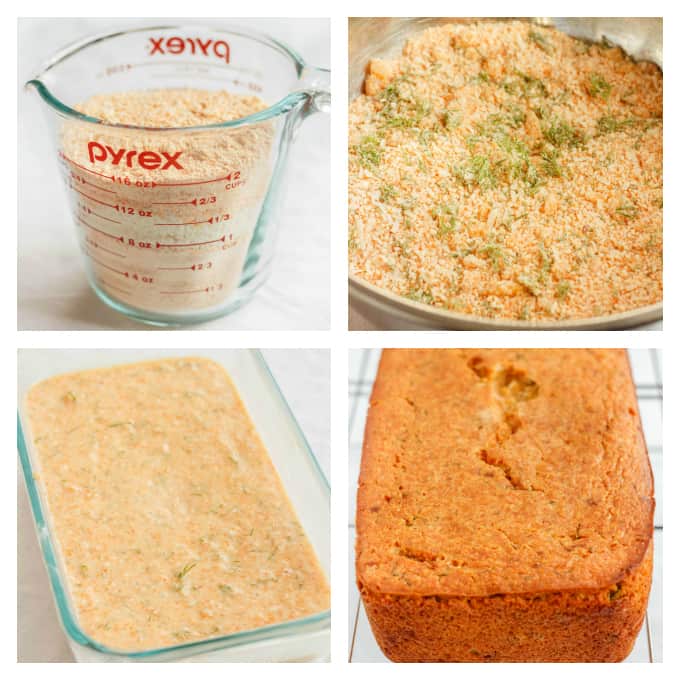 One note: make sure your beer is gluten-free if you are serving this as a gluten-free appetizer! Otherwise, regular beer is all good!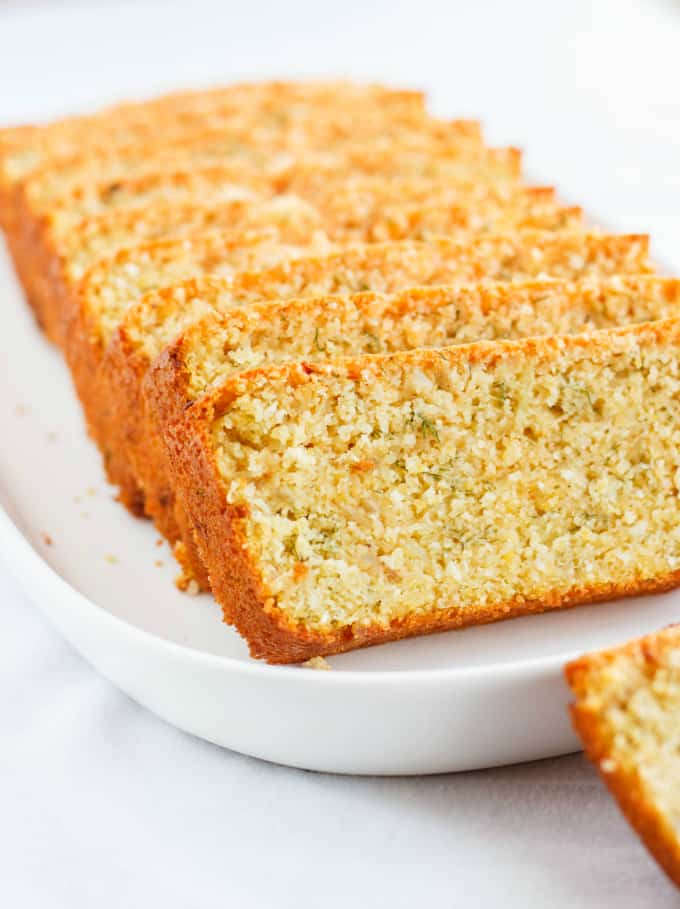 📖 Recipe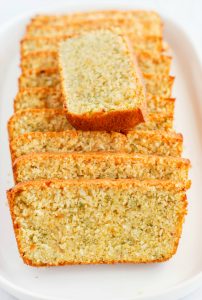 Beer and Parmesan Bread made with Lentil Flour
Total Time:
1 hour
5 minutes
Moist, tasty, and gluten-free beer and Parmesan bread made with lentil flour!
Ingredients
1 ½ cups lentil flour (I used un-toasted lentil flour.)
½ cup coconut flour (you can make your own by adding unsweetened shredded coconut to a food processor and chopping until it resembles "flour" like I did.)
2 tbsp. granulated sugar
2 tsp. baking powder
½ tsp. salt
1 ¼ cups beer of your choosing (at room temperature.)
½ - ¾ cup Parmesan cheese, grated (I never measure my cheese!)
½ cup fresh dill, chopped finely
1 small onion, diced
2 garlic cloves, minced
Instructions
In a frying pan over medium heat, add in 1 tbsp. olive oil. Add the onion and garlic, and cook until slightly golden, about 5 minutes. Remove from heat and set aside.
Grease a loaf pan with butter (9x5x3 preferred, but I used a small dish with no problems.)
Sift together the flours, sugar, baking powder, and salt. Stir in the cheese, dill, and onion mixture. Pour in the beer and mix until combined, all the while trying not to over-mix. Pour into greased pan and allow to sit for 30 minutes in a warm location.
Preheat oven to 375F. When the dough has sat for about 30 minutes, place into oven and bake for 35-40 minutes. Allow to cool before slicing (I could not wait, but the bread will hold together better if you resist temptation!)
Nutrition Information:
Yield:

8
Serving Size:

1
Amount Per Serving:
Calories:

191
Total Fat:

3g
Saturated Fat:

2g
Trans Fat:

0g
Unsaturated Fat:

1g
Cholesterol:

4mg
Sodium:

360mg
Carbohydrates:

30g
Fiber:

4g
Sugar:

5g
Protein:

8g
I cannot get over this beer and Parmesan bread! Simple, quick, and a great appetizer to share with others (I dipped mine in an olive oil and balsamic mixture.) The bread is perfect on its own as well because the flavors are so bold.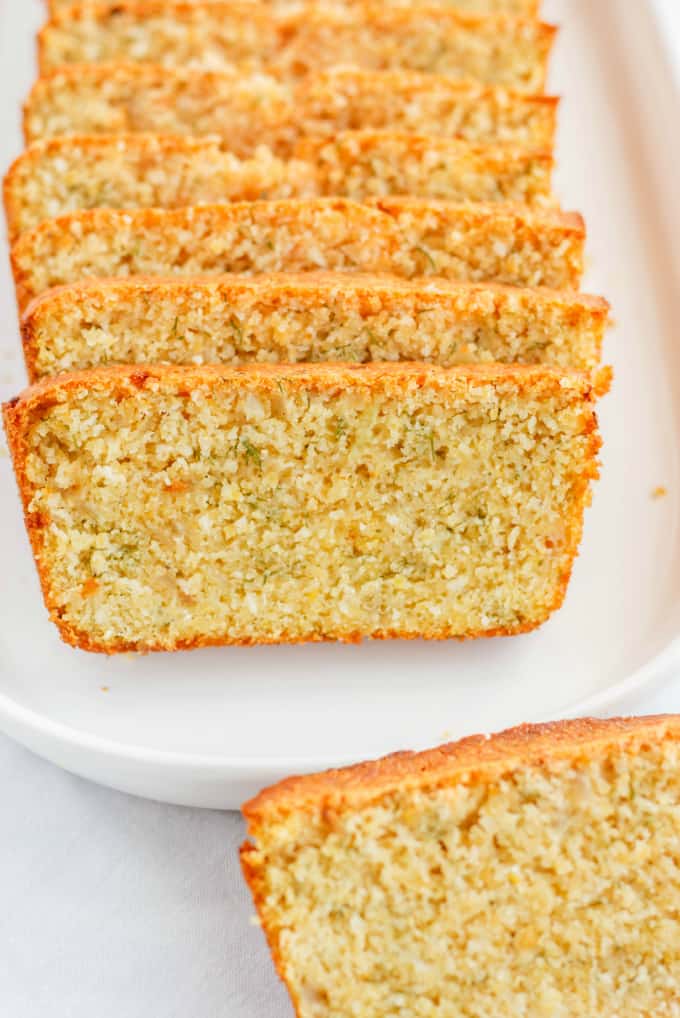 When I first mixed everything together, I was really concerned with how wet the batter was, especially compared to the original recipe using all-purpose flour. But it all worked out in the end, and I was left with a super moist bread! One word of advice: if you are not going to be eating all the bread that day, I would suggest freezing the leftover pieces. I have a feeling, much like my chocolate chip cookies made with lentil flour, that this bread will not stay super moist for long.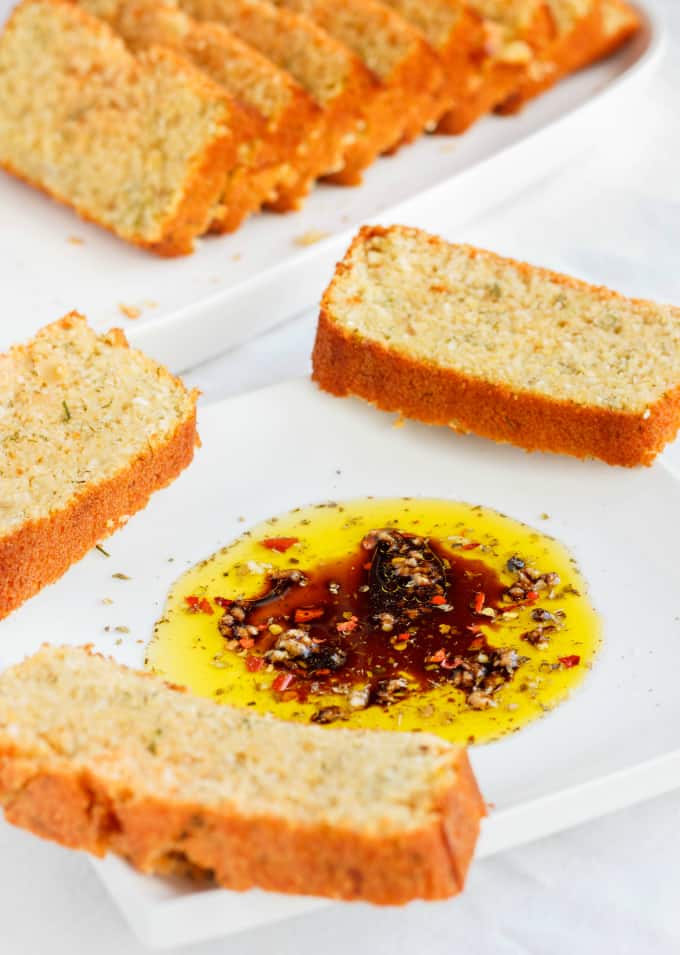 Only one day left for lentil week and I am pretty excited about the last creation! Hint, hint. It may have to do with one of my most popular recipes on this site (roasted portobello mushroom cream sauce.)