Keeping up with the healthy recipes this year!
Like some of my previous recipes, I have been meaning to give specific ideas a try. Some have been floating around for years, but I have yet to have the chance to make them. Today's banana nice cream, or banana ice cream without all the cream, milk, and even almond milk, was something I wanted to try for ages but never had a food processor!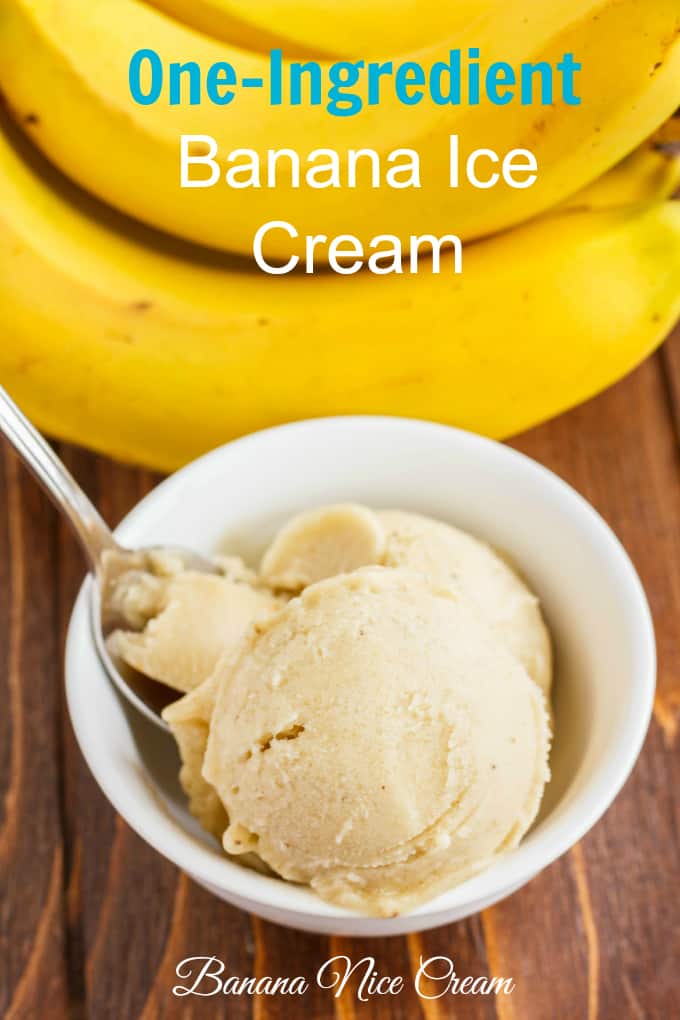 It was a great success! I had 6 very ripe bananas on hand, so I decided to slice and freeze them. I made three different flavors, two of which I am sharing with you today. I was very surprised at how tasty they were, all the while resembling ice cream! My daughter loved the banana nice cream, but I was more partial to the matcha banana nice cream. Remember, bananas and I do not get along at all. I was trying to mask the banana with the matcha powder (which did work since it is quite a powerful ingredient!)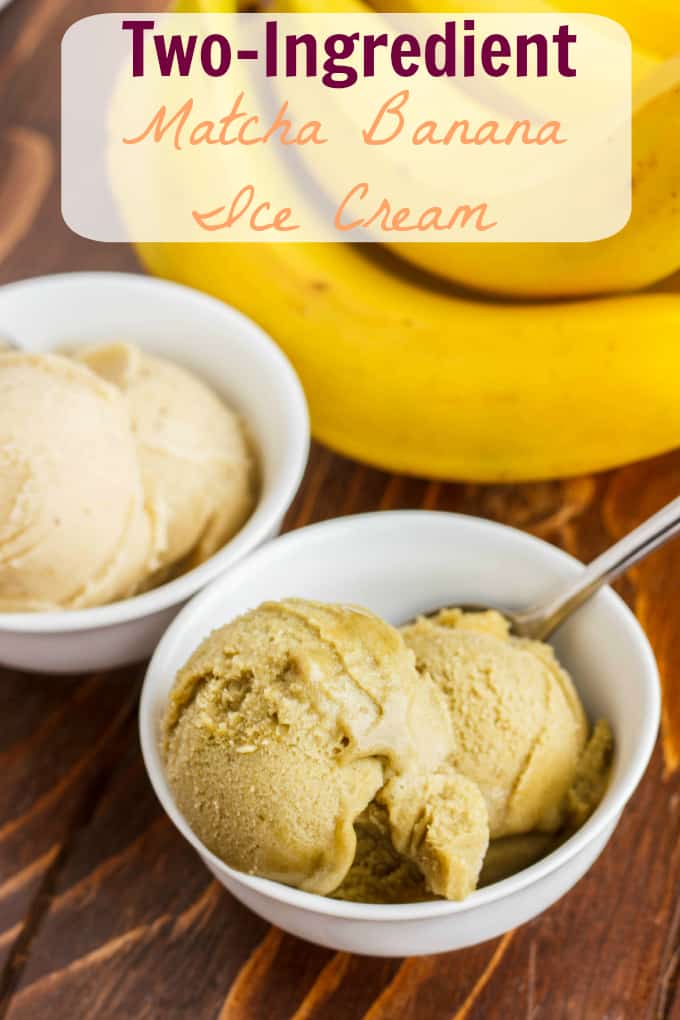 Now, I do prefer traditional ice cream over banana nice cream, but this recipe is perfect for babies, toddlers, and kids. Not to mind you someone who has dietary concerns and issues with sugar. I also love how endless the possibilities are when it comes to flavor creations! I have so many ideas in mind, but I don't want to share them all here! For now I am going to freeze any ripe bananas I have to prepare for some future banana nice cream recipes.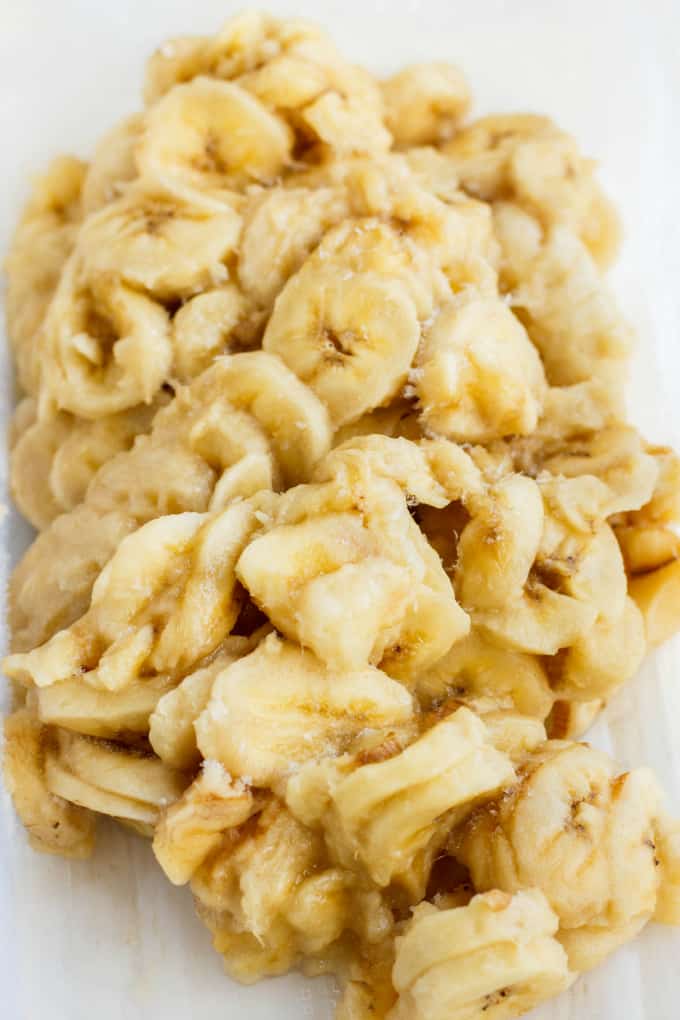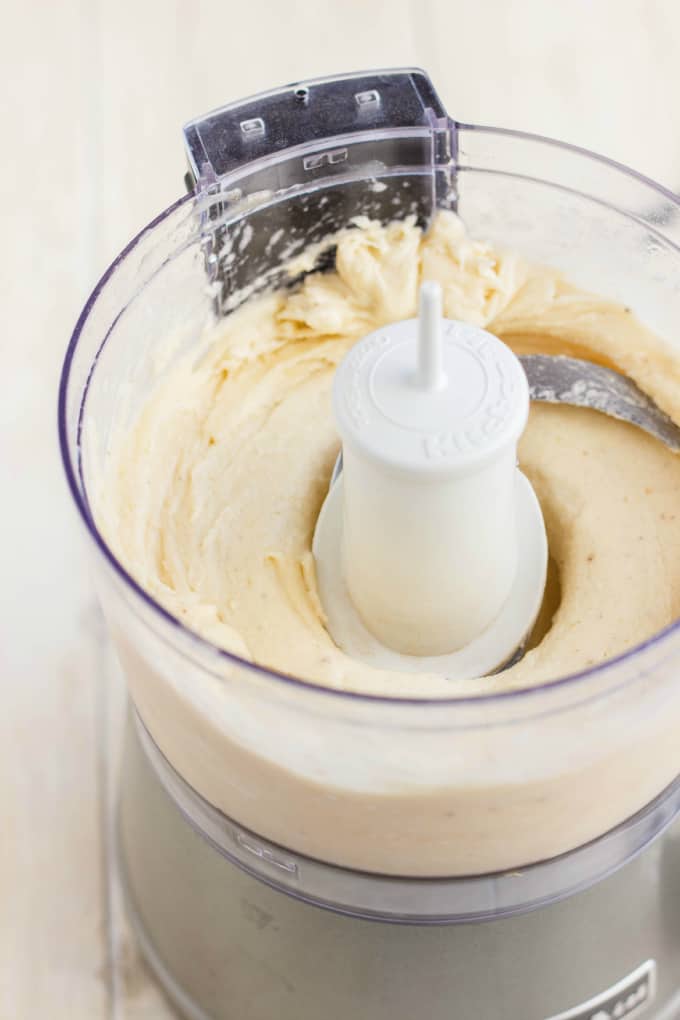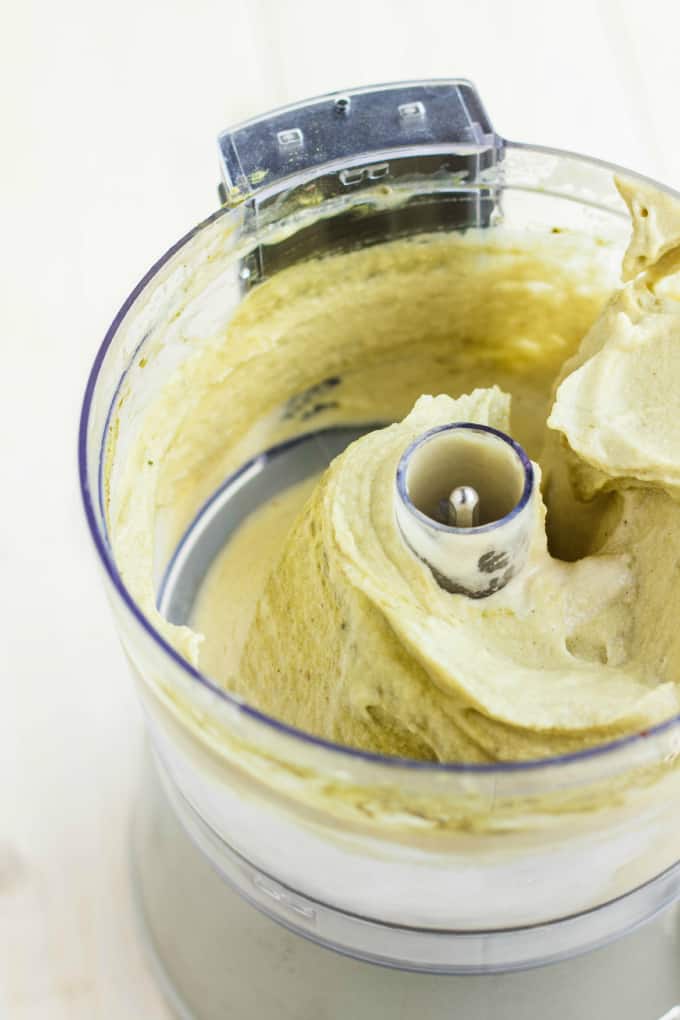 Ps. These pictures were taken a couple of days after I initially made the ice cream. The green of the matcha banana nice cream faded a bit, but otherwise, the texture and consistency stayed perfect!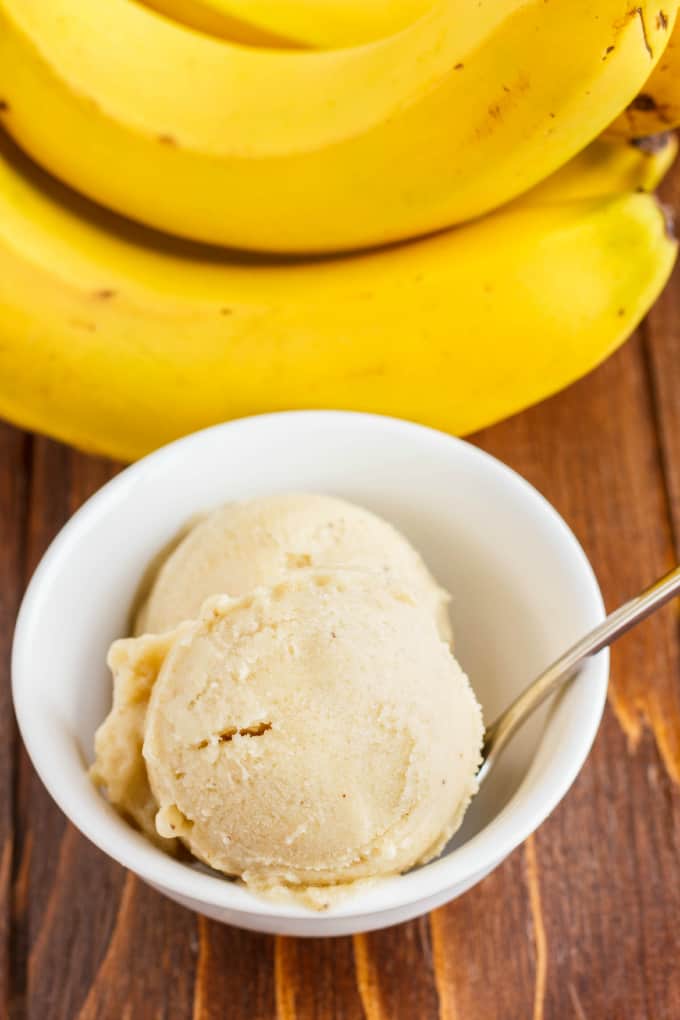 📖 Recipe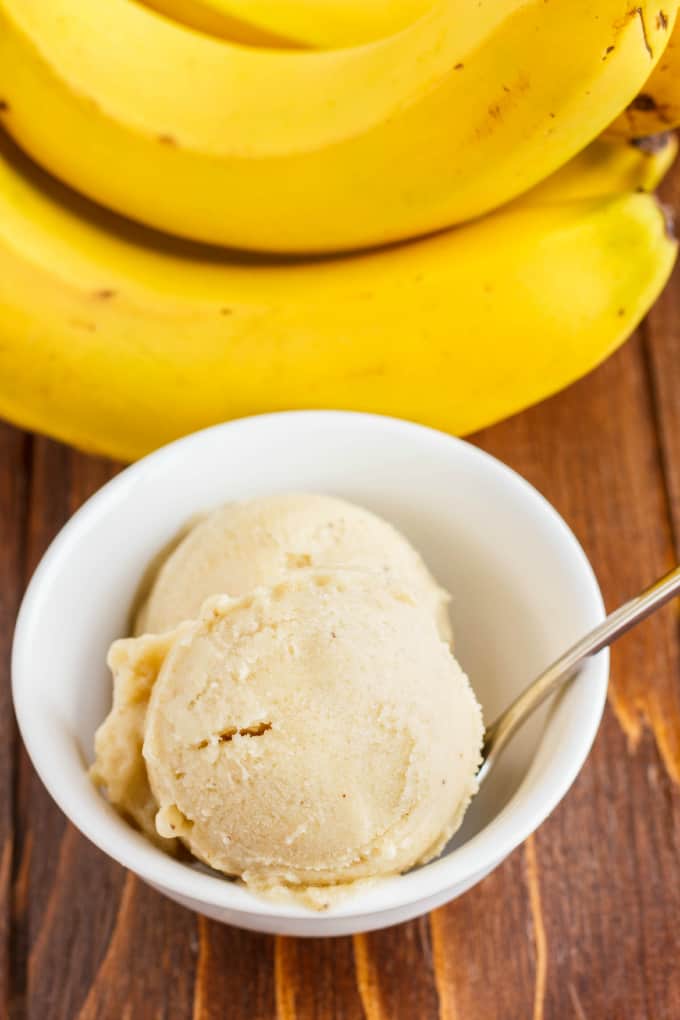 Banana Nice Cream (Banana Ice Cream)
This easy, one-ingredient banana nice cream (banana ice cream) is gluten-free, vegan, and EXTREMELY healthy! Great for both toddlers and adults!
Ingredients
4 ripe bananas
Flavorings:
1-2 teaspoon matcha powder
Other ideas:
Peanut butter
Cocoa powder
Fresh fruit
Coconut
Spices such as cinnamon, nutmeg, ginger, etc.
Instructions
Slice the bananas and place into a large container. Freeze overnight.
Working in batches (I used about 2 bananas per flavor) place the frozen banana into your food processor. Puree until a smooth and "creamy" consistency forms. In no time at all it should resemble ice cream!
I left the banana as is for my daughter, but you could add cinnamon or honey. For the matcha banana nice cream, add in 1 tsp. matcha powder and puree with the banana. Taste and add more if desired.
Store in airtight containers in the freezer.
Nutrition Information:
Yield:

4
Serving Size:

1
Amount Per Serving:
Calories:

287
Total Fat:

11g
Saturated Fat:

7g
Trans Fat:

0g
Unsaturated Fat:

3g
Cholesterol:

0mg
Sodium:

101mg
Carbohydrates:

48g
Fiber:

8g
Sugar:

27g
Protein:

5g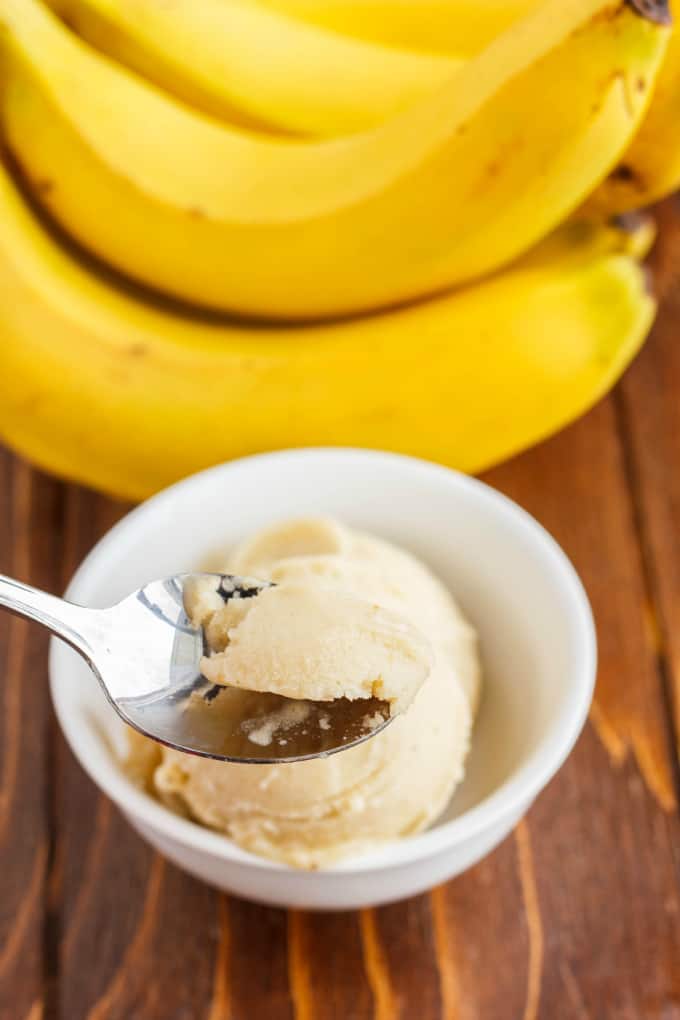 I did not pay attention to how much banana nice cream was made from my 6 large bananas, but it really depends on the size of your bananas. Don't stress about it and add ingredients in slow increments so you do not overpower your ice cream. I would love to hear from others who have tried this banana nice cream and what their favorite flavor combinations are!