When you hear the word "butter" you automatically think of, well, butter, haha. But today's slow cooker cranberry butter is not THAT type of butter! It is in the same family as apple and pumpkin butter, and it is completely vegan and gluten-free!
I really love slow cooker butter recipes.
They are a great way to use up copious amounts of fruit and yield a great taste!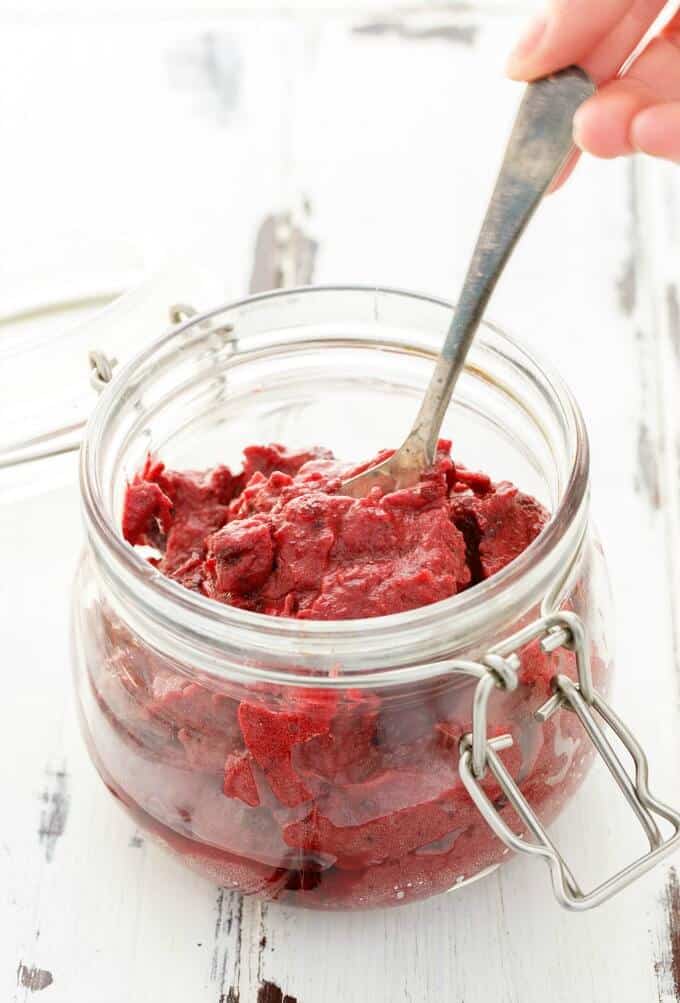 Today's slow cooker cranberry butter recipe is super easy to make, less than 4 ingredients, and a great holiday gift!
I like that it is all made in the slow cooker. Just dump it in and forget. I personally like to stir every so often, especially after the first initial couple hours of cook time and the cranberries begin breaking down. After that though, you should be golden 🙂 Now, wouldn't this just be a slow cooker cranberry sauce recipe?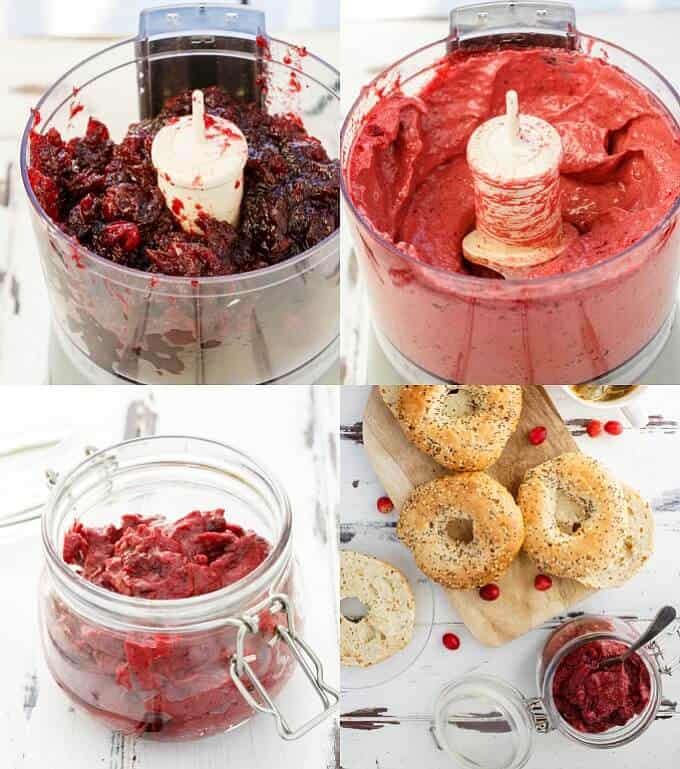 Nope! No chunkiness here.
No water, either! Just cranberries breaking down with some sugar and creating a more jam-like condiment. Not to say cranberry sauce isn't amazing! Just not what we are going for here.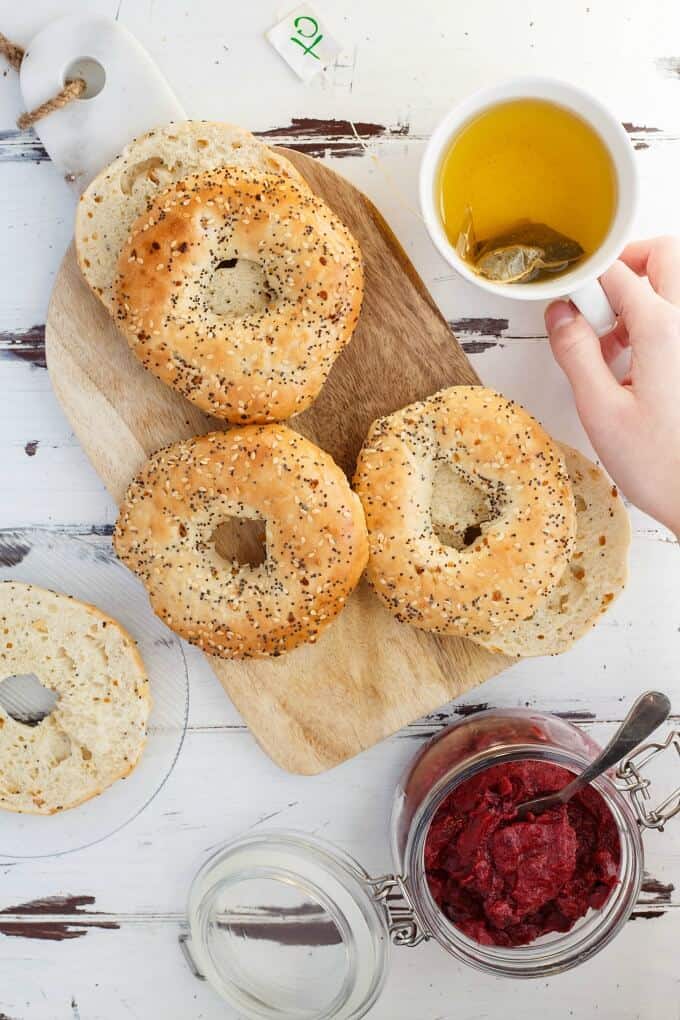 To be honest, I originally thought of this idea in conjunction with a future Canadian Turkey recipe that is coming up. As many of you may know, I have been a brand ambassador for Canadian Turkey this past year. And what a great experience it has been! Turkey was one of the few meats I actually enjoyed growing up, and I am super happy my family still gets to enjoy this healthy, lean protein!
So when coming up with a new whole turkey recipe, my mind was racing! People want easy, and roasted around the holidays. But sooooo many others have created beautiful turkey recipes and I started to think I wouldn't be able to come up with a new idea! The pressure!
For some reason though, cranberries kept entering my mind. Most serve their turkey with cranberry sauce and I look back and laugh how I "hated" cranberry sauce. Turns out cranberry sauce doesn't come from a can usually, lol. And since I love cranberry anything, I really wanted to showcase it in my last Canadian Turkey recipe for the year 🙂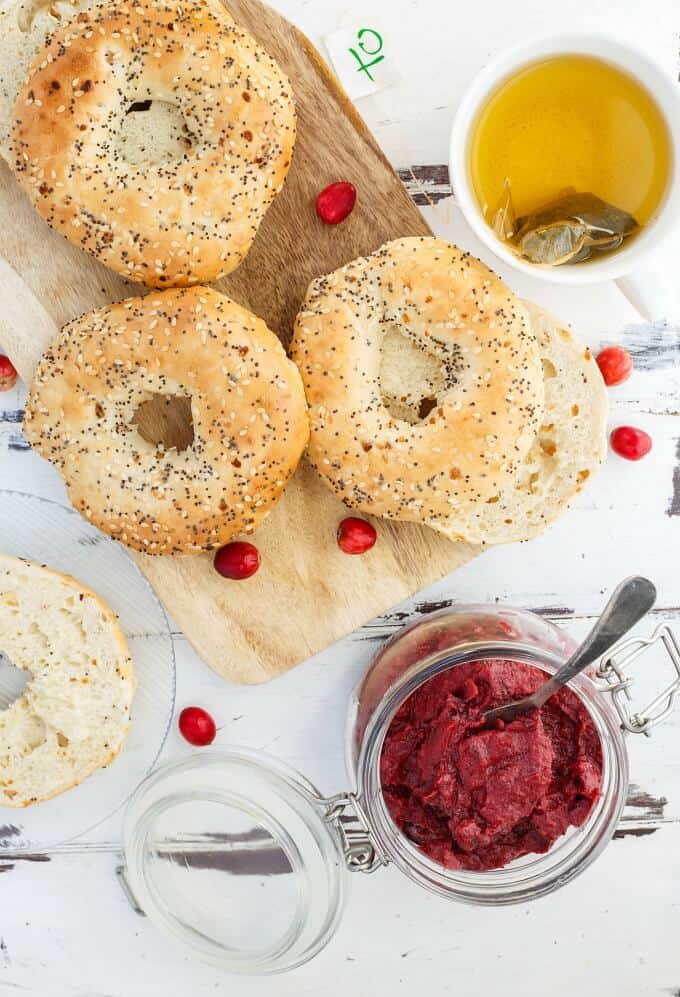 And that's when this slow cooker cranberry butter came to life! I don't want to give away too many details about my turkey post, but it will be live within the week. Until then, I'll leave you with one sneak peek and that is it!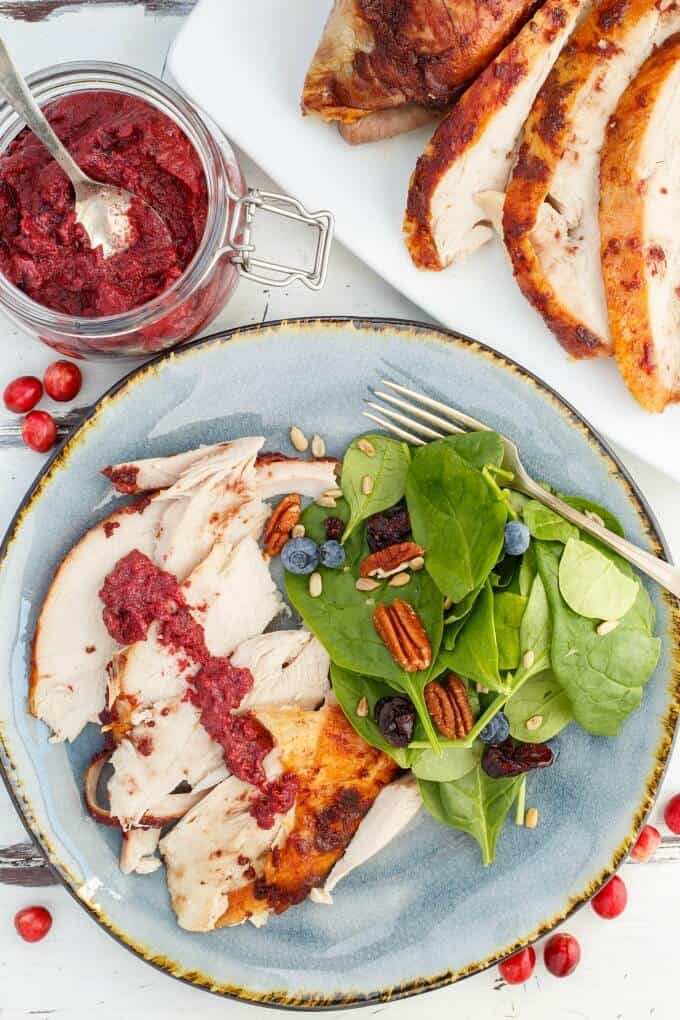 You don't need to serve this condiment with turkey (though I highly recommend it!) It is a great spread for crackers. Paired with your favorite cheese and you have one awesome holiday appetizer! Hmmm, this may be happening for my New Year's...
📖 Recipe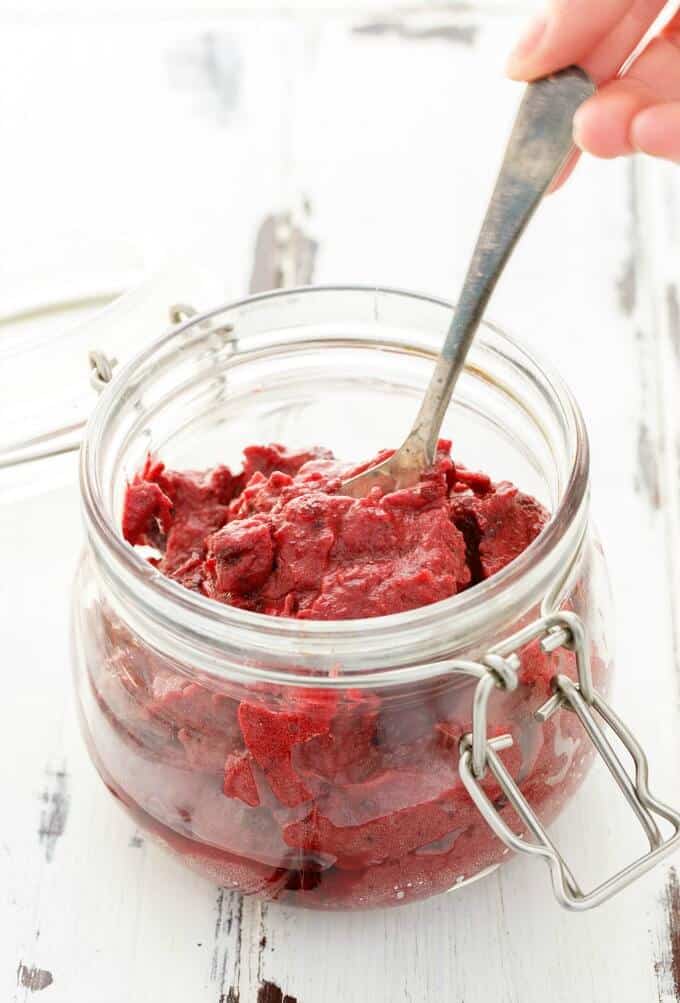 Slow Cooker Cranberry Butter (Vegan/GF)
Total Time:
8 hours
5 minutes
Quick, simple, and completely homemade, your friends will love receiving this as a gift!
Ingredients
1 (340 g) bag fresh cranberries (3 cups)
1 cup granulated sugar
Juice of half a lime
1 small cinnamon stick
Instructions
Combine all ingredients into a 4-quart slow cooker (I LOVE my appliance from Hamilton Beach Canada!)
Cover and cook on low heat for 6-8 hours, or until very broken down. Remove cinnamon stick.
Transfer to food processor and combine until smooth (you will see a color change!)
Store in an air-tight container in the refrigerator until ready to use.
Notes
Cook-time may vary depending on slow cooker. If you prefer a bit of chunkiness to your butter, do not puree until completely smooth.
Nutrition Information:
Yield:

10
Serving Size:

1
Amount Per Serving:
Calories:

97
Total Fat:

0g
Saturated Fat:

0g
Trans Fat:

0g
Unsaturated Fat:

0g
Cholesterol:

0mg
Sodium:

15mg
Carbohydrates:

25g
Fiber:

1g
Sugar:

23g
Protein:

0g