Honey Garlic Chicken Drumsticks Recipe - Take a inexpensive cut of chicken and transform it into a quick and easy weeknight dinner!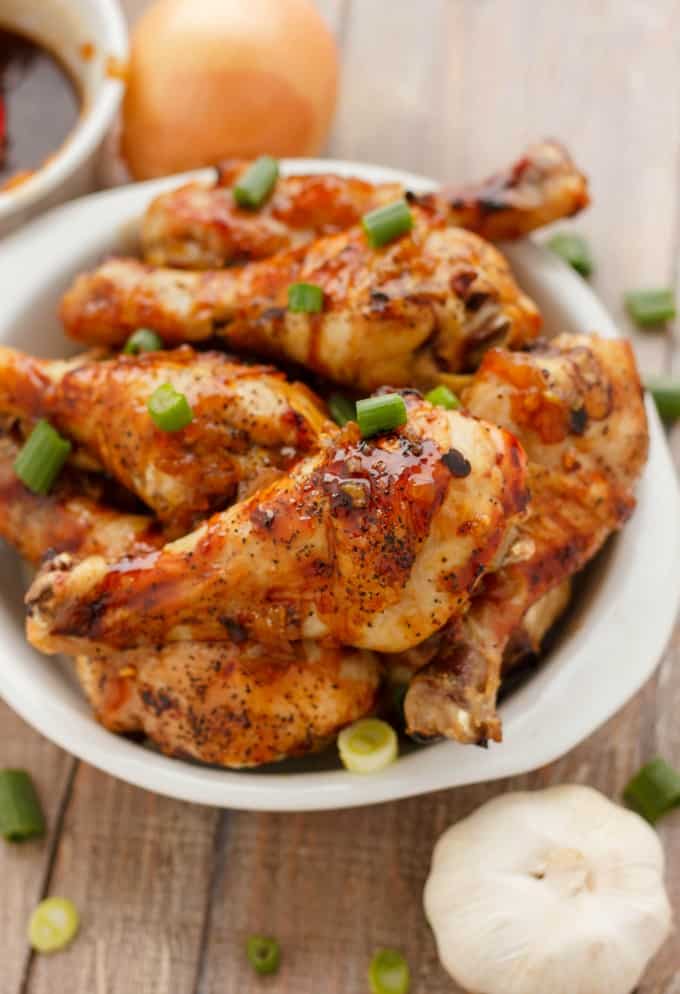 Woohoo! I am Kacey from The Cookie Writer and this is my very first post with the Julie's Eats and Treats team! I like to cook and bake, so it was hard choosing which element to share with you first. Julie has told me you all like quick, simple, and delicious recipes, so I hope these honey garlic chicken drumsticks live up to your expectations 🙂
Chicken is an extremely popular protein and there are endless possibilities when it comes to preparation. Boneless, skinless chicken breasts are most common when it comes to chicken cuts, but you can really utilize the other parts (and come out with a great tasting meal at less than half the price of the traditional cut!) Nowadays, people don't want meals that are just tasty and easy (they are definitely perks!) but also recipes that don't break the budget. As a Canadian food blogger, we are especially seeing this problem in both our produce and meat departments.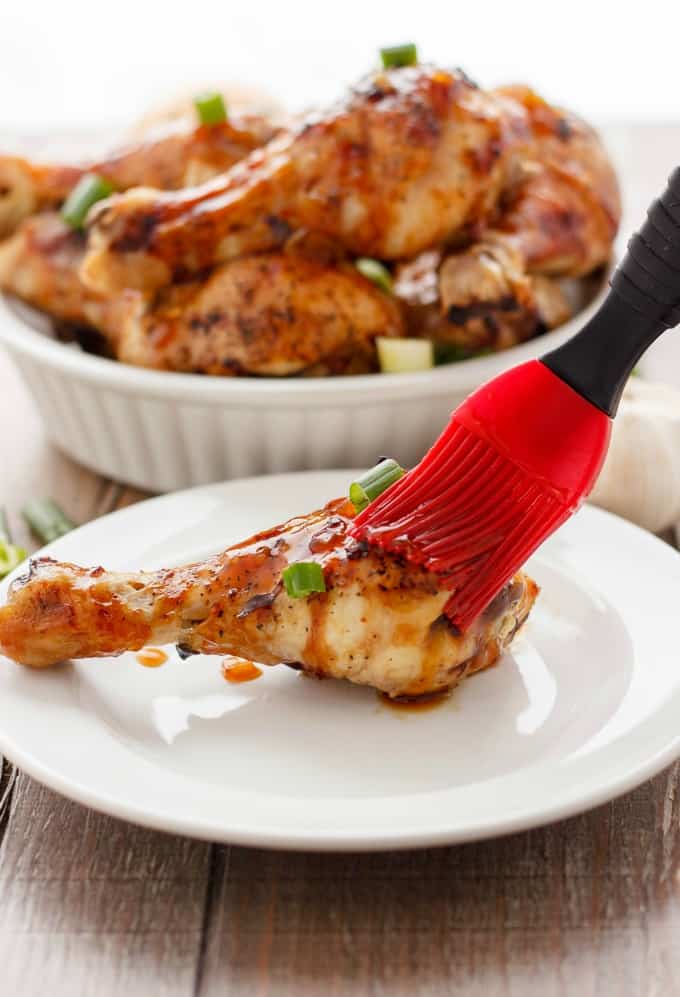 While I am sharing with you how to bake chicken drumsticks, I am also giving you some great advice: pat your chicken completely dry before seasoning it to ensure a crispy skin!!! Yes, that is right, no oil needed here, just plain salt, pepper, and any herbs you see fit. Applying the honey garlic sauce AFTER the chicken has had some time to crisp is really important here 🙂
These drumsticks are completed in no-time, and if you decide to go with a store-bought sauce over the homemade version, you are looking at even less effort! Serve this meal over rice and pair with a mixed bag of frozen veggies and you have a complete meal full of nutrients and deliciousness.
Take the plunge with these honey garlic chicken drumsticks and see how a different cut of meat can really transform a meal!
📖 Recipe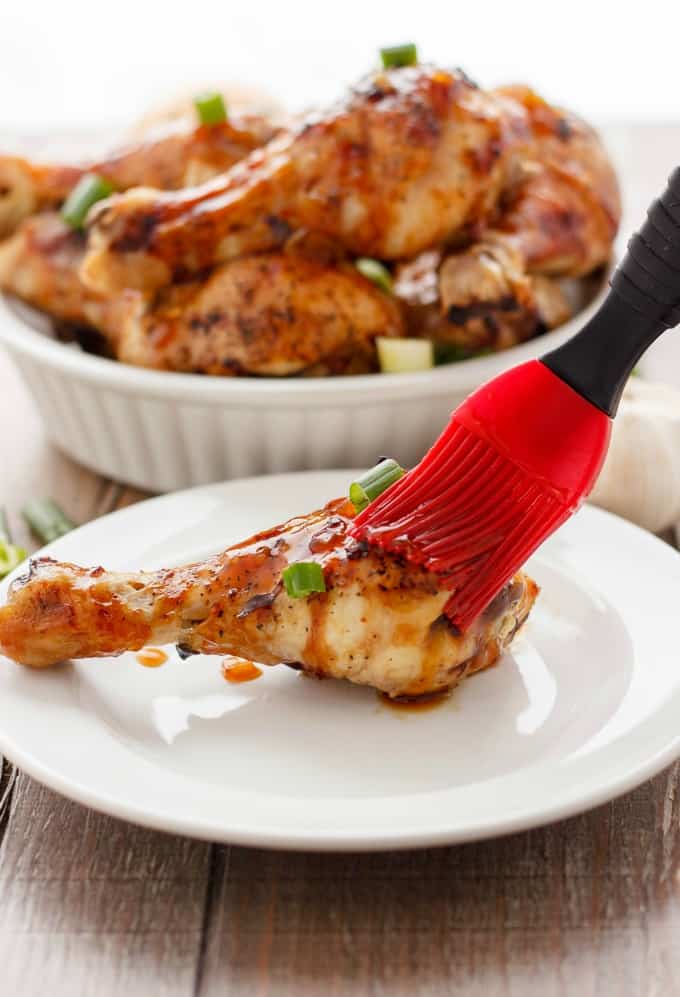 Honey Garlic Chicken Drumsticks Recipe
Honey Garlic Chicken Drumsticks - Take a cost-effective cut of chicken and transform it into something amazing for a weeknight meal!
Ingredients
2.5 lbs chicken drumsticks
Salt and pepper
¼ tsp. crushed red pepper flakes
Sauce:
1 tsp. olive oil
½ cup honey
2 tbsp. soy sauce
¼ cup chicken broth
1 small onion, diced
5 garlic cloves, minced
1 tsp. cornstarch
Instructions
Preheat oven to 425F. Line a baking sheet with aluminum foil for easy clean up. Add a wire rack on top if possible.
In a small saucepan over medium heat, add oil. When hot, stir in garlic and onions: cook for a few minutes, stirring constantly.
Add honey and soy sauce. Stir together the broth and cornstarch. Pour into pan and bring to a boil. Cook until the sauce has thickened, about 5 minutes. Remove from heat.
Pat chicken so it is dry. Place onto rack and season with salt, pepper, and crushed red pepper flakes.
Place into oven and cook for 10 minutes. Flip chicken and cook for another 10 minutes. Coat chicken with some sauce and cook for another 5 minutes. Flip one more time and coat the other side of the chicken. Cook for 5-10 minutes, or until chicken reaches 160F and juices run clean.
Serve chicken with rice and steamed veggies if desired (and do not forget to pour on any extra sauce that is remaining!)
Nutrition Information:
Yield:

6
Serving Size:

1
Amount Per Serving:
Calories:

454
Total Fat:

18g
Saturated Fat:

5g
Trans Fat:

0g
Unsaturated Fat:

11g
Cholesterol:

240mg
Sodium:

568mg
Carbohydrates:

26g
Fiber:

0g
Sugar:

24g
Protein:

46g