Another recipe I made some time ago.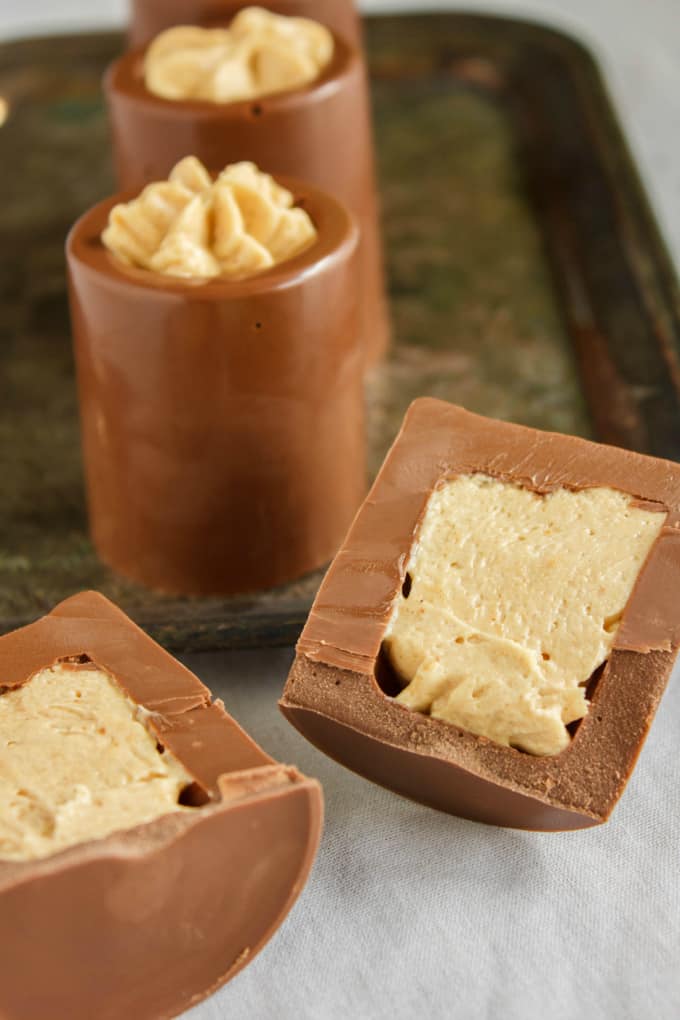 I was browsing through Kitchen Stuff Plus and came across the shot glass molds from Wilton (no affiliation.) I was super excited because I had seen people make ice shot glasses and wanted to get my hands on some. When I got home, I immediately thought about what creation I was going to make in them. If you know me well, I always have chocolate on hand and knew immediately I wanted to try chocolate shot glasses! But not just plain shot glasses, chocolate shot glasses with peanut butter mousse!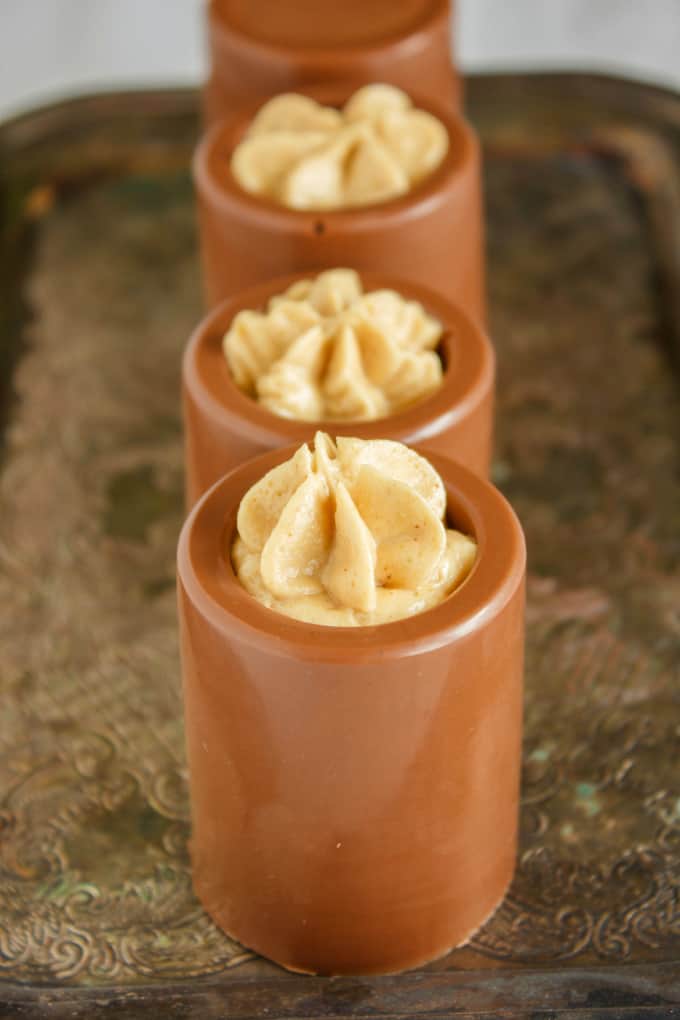 My original plan was to make chocolate peanut butter cup shot glasses but I really noticed how thick the shot glass molds were. Thick chocolate cups with a peanut butter-sugary filling would probably be overkill. Stuffing the glasses with mousse really helped lighten the mood (but all of us agree, the chocolate cup molding is way too thick. And there isn't anything you can do about it.) These chocolate shot glasses with peanut butter mousse are super easy to make and take no time at all. Even placing the molds in the fridge, the chocolate firmed up pretty darn quick. I was so happy with the results of this dessert that I bought my sister one of the molds!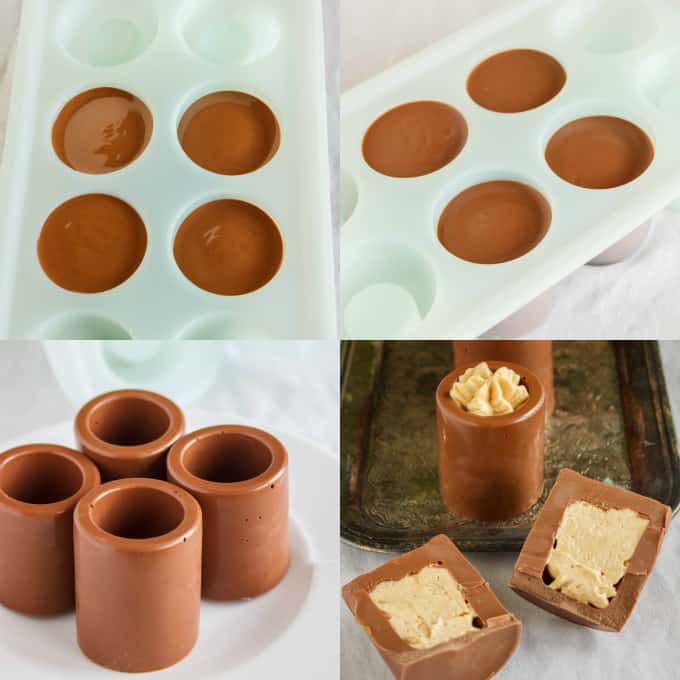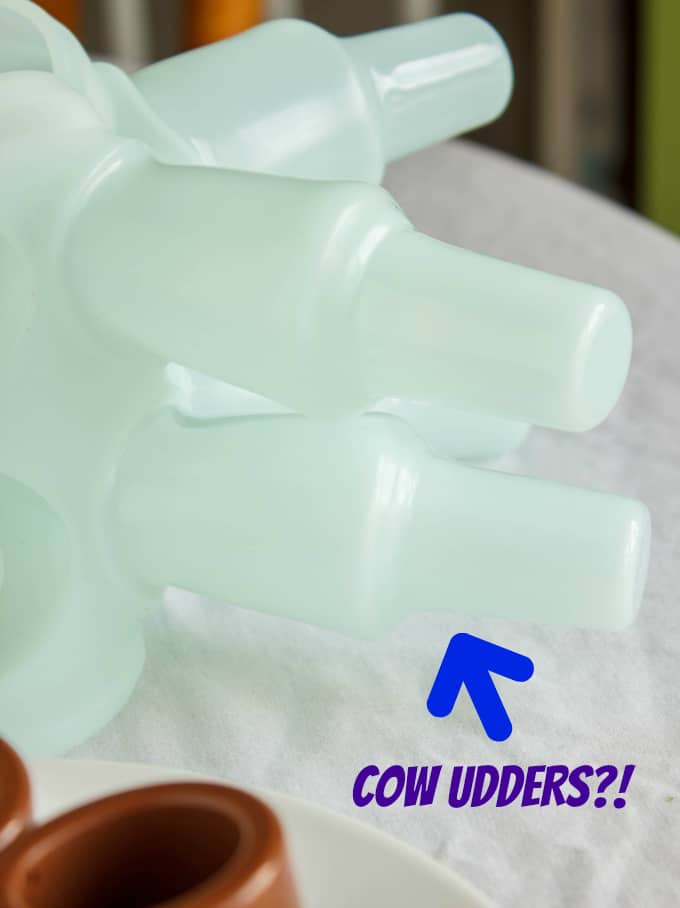 📖 Recipe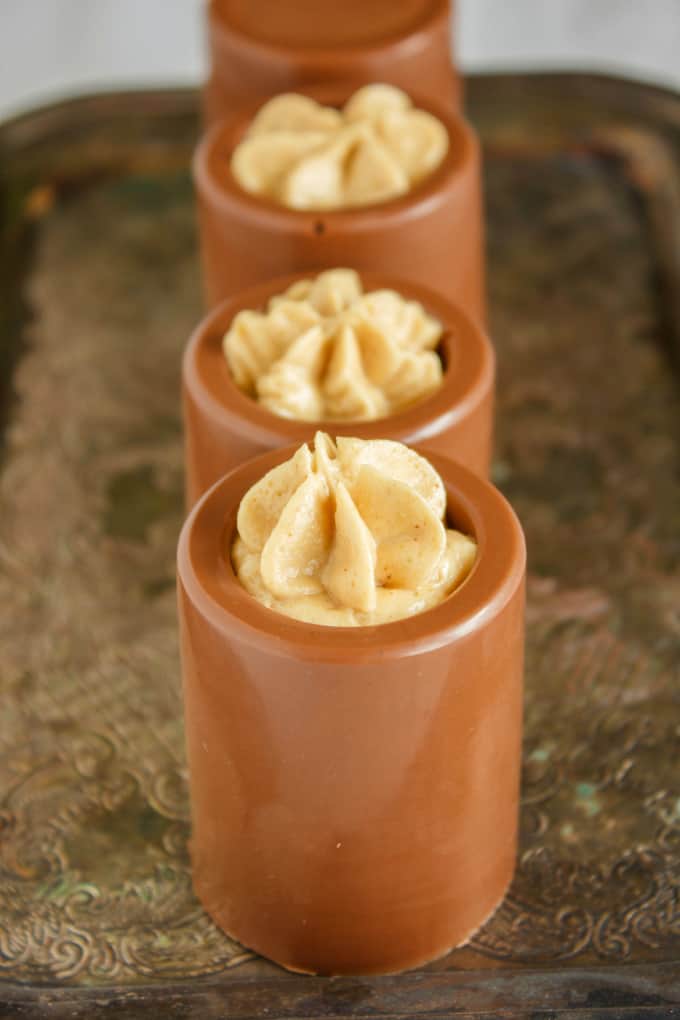 Chocolate Shot Glasses with Peanut Butter Mousse
Get creative with these chocolate shot glasses with peanut butter mousse! Kids and adults will both be pleased with how easy this recipe is!
Ingredients
1 (250 g) package milk chocolate chips (1 ½ cups)
⅛ cup coconut oil
Peanut Butter Mousse:
¼ cup peanut butter
2 tbsp. confectioners' sugar
¼ cup + 1 tsp. heavy whipping cream
1 tbsp. Greek yogurt
Instructions
Melt the chocolate chips in the microwave with the coconut oil. Stir until smooth. Pour into silicone shot glass molds (mine filled up 4 of the 8 slots.) Place into refrigerator until firm (1-2 hours.)
To make the mousse, pour the ¼ cup heaving whipping cream into a bowl and beat with a handheld mixer until stiff peaks form. Set in the fridge.
Add the peanut butter to another bowl and whip it for a minute or until with the handheld mixer. Add in the sugar, Greek yogurt, and 1 tsp. whipping cream. Mix again until combined. Gently fold this mixture into the whipped cream mixture.
Carefully remove chocolate cups from mold. Fill a piping bag with mousse and swirl into each chocolate cup (you will probably have a bit of mousse leftover!)
Serve immediately or place into refrigerator until ready to serve.
Nutrition Information:
Yield:

4
Serving Size:

1
Amount Per Serving:
Calories:

447
Total Fat:

31g
Saturated Fat:

16g
Trans Fat:

0g
Unsaturated Fat:

12g
Cholesterol:

11mg
Sodium:

150mg
Carbohydrates:

35g
Fiber:

3g
Sugar:

27g
Protein:

9g
Cleaning the mold was quite funny. When I turned them inside-out to wash them, I immediately started laughing because the molds looked like cow udders. Quite immature, but come on, don't they look like cow udders?!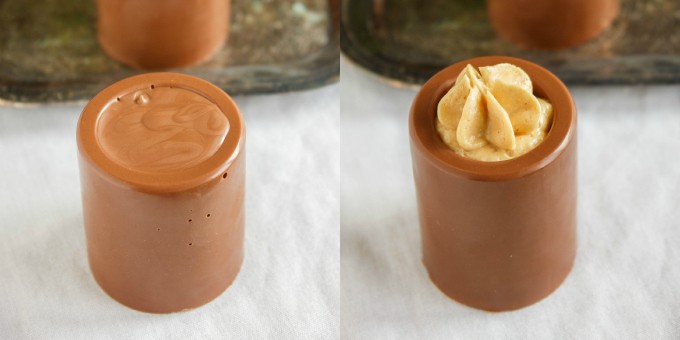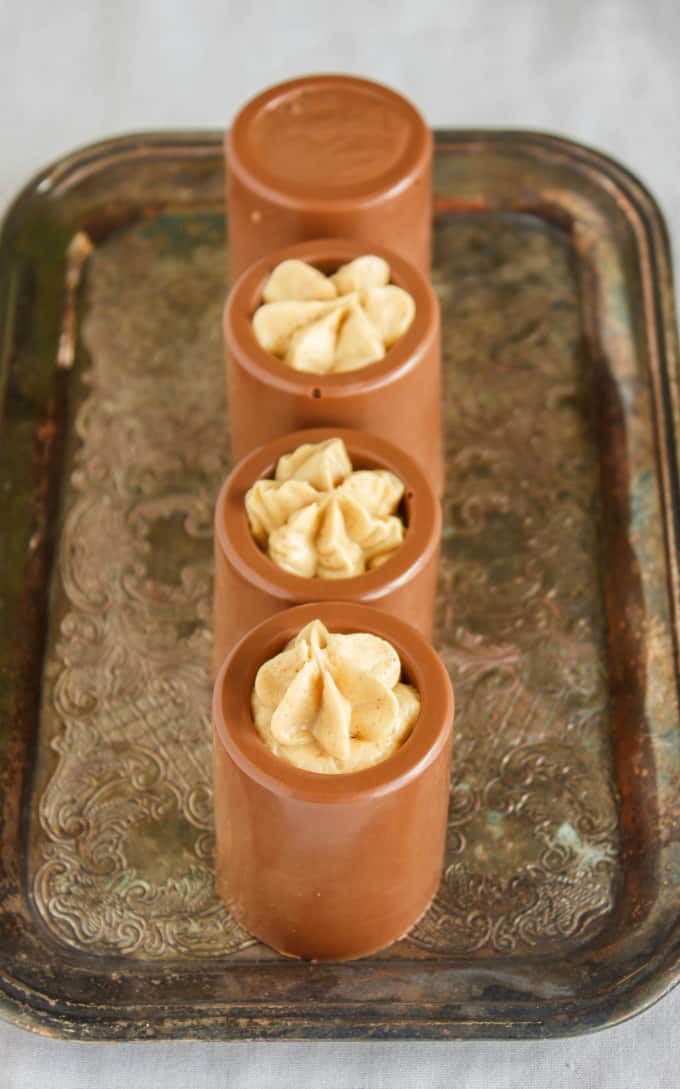 The peanut butter mousse is so light and refreshing, and I look forward to making it again, just on its own! Not too sweet, but not heavy either. Like I said, I like the idea of these chocolate shot glasses with peanut butter mousse becoming peanut butter cup glasses, but it will definitely be heavy! Even these glasses I recommend splitting in half and sharing. Maybe Wilton will consider making some thinner molds down the road (I understand why they are thick to begin with, you don't want to break your cups taking them out of the molds.)