My post today revolves around an older recipe on my blog that needed a picture update, along with some recipe tweaking. The original recipe is delicious, but I thought this would be a fun meal to experiment with (and a lot of times I found myself over-steaming the broccoli.)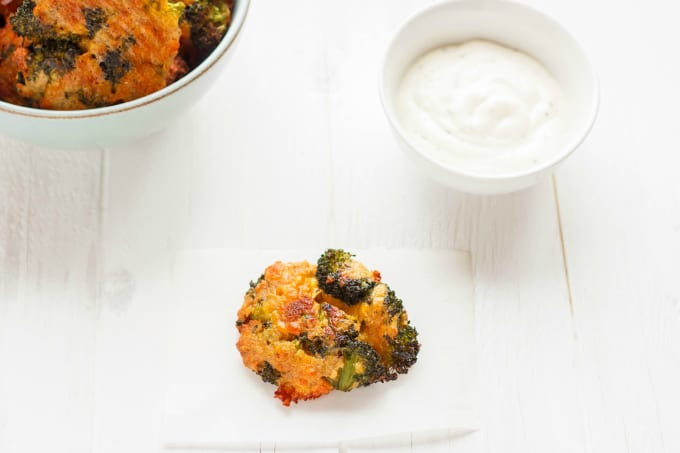 What I like most about this recipe. aside from the flavor, is how versatile it can be in forms of end result. Feel like "nuggets," make the patties smaller and a bit more oblong. Want a burger on a bun? Size them larger to create an awesome veggie burger! Or, keep them evenly shaped for little bites, it is all up to you! Today I kept them bite-size and dipped them into ranch sauce.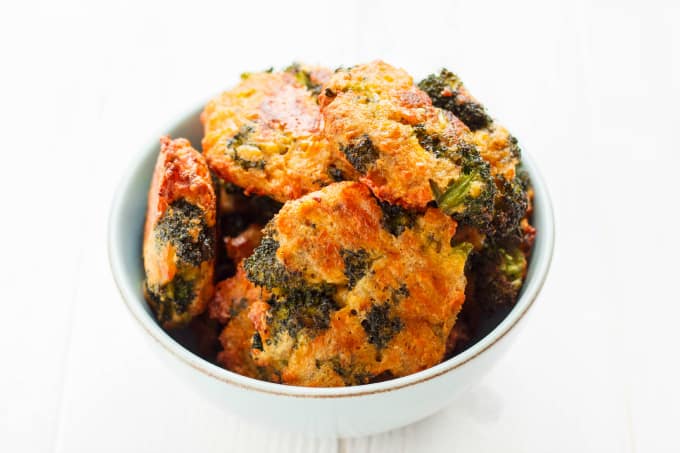 To change up the original broccoli bite burgers recipe, I decided to prepare my broccoli the same way I did for my General Tso's Tofu. You could just steam your broccoli, but I wanted to give a different flair to this recipe! Adding in some red chili flakes gave them a nice kick but nothing too powerful. I could have easily doubled up the spice factor for us.
📖 Recipe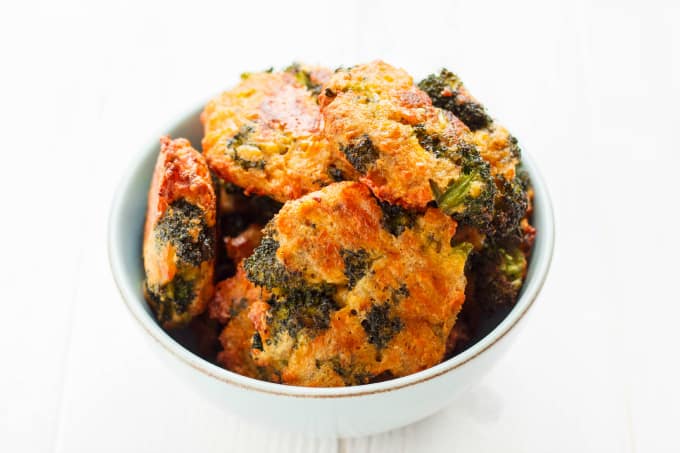 A Twist on the Broccoli Bite Burgers
These broccoli bites will please the pickiest of eaters!
Ingredients
2 small crowns of broccoli, cut into florets (about 2 cups)
2 tbsp. canola oil
2 garlic cloves, minced
1 tbsp. soy sauce
1 ½ cups cheddar cheese, grated
3-4 eggs
½ cup Panko breadcrumbs
½ cup Italian breadcrumbs
Salt and pepper
¼ tsp. red chili flakes
Instructions
Heat a wok over medium-high heat with 2 tbsp. canola oil. Add the broccoli and cook for a couple of minutes. Add in the garlic and soy sauce and keep cooking, tossing constantly, for about 5 minutes or until tender-crisp. Since we are baking the broccoli in the oven afterwards, you don't want to overcook them in this step. Think tender-crisp when you steam broccoli, not soggy. Remove from heat and pour into a medium bowl to cool slightly.
Add the cheese, breadcrumbs, eggs, and red chili flakes. Season with some salt and pepper. Combine all the ingredients until evenly mixed.
Preheat oven to 375F. Line a baking sheet with parchment paper. Using your hands, form the the mixture into little patties. The amount you get depends on how large you make them. I made 10 round patties that I flattened slightly to resemble burgers. Arrange on the baking sheet and place into the oven for 15 minutes. Remove from oven, flip the patties over, and continue cooking for another 10 minutes.
Eat them as is, or dip them into ranch sauce! We have gone as far as placing these guys on buns and eating them as burgers!
*If you find your mixture is too dry, add in another egg. At the point of making this recipe, I don't even measure out ingredients anymore, especially the broccoli. I am sure I add over 2 cups.
Nutrition Information:
Yield:

10
Serving Size:

1
Amount Per Serving:
Calories:

178
Total Fat:

11g
Saturated Fat:

4g
Trans Fat:

0g
Unsaturated Fat:

6g
Cholesterol:

91mg
Sodium:

388mg
Carbohydrates:

11g
Fiber:

1g
Sugar:

1g
Protein:

9g
(Adapted from Stacey Snacks)
These bites never last in our house, ever. I have even doubled up batches and found we snacked continuously on them throughout the day (with the help of some happy taste-testers!) They are that good. They are also a great homemade toddler food, just make sure to cut the broccoli a bit smaller.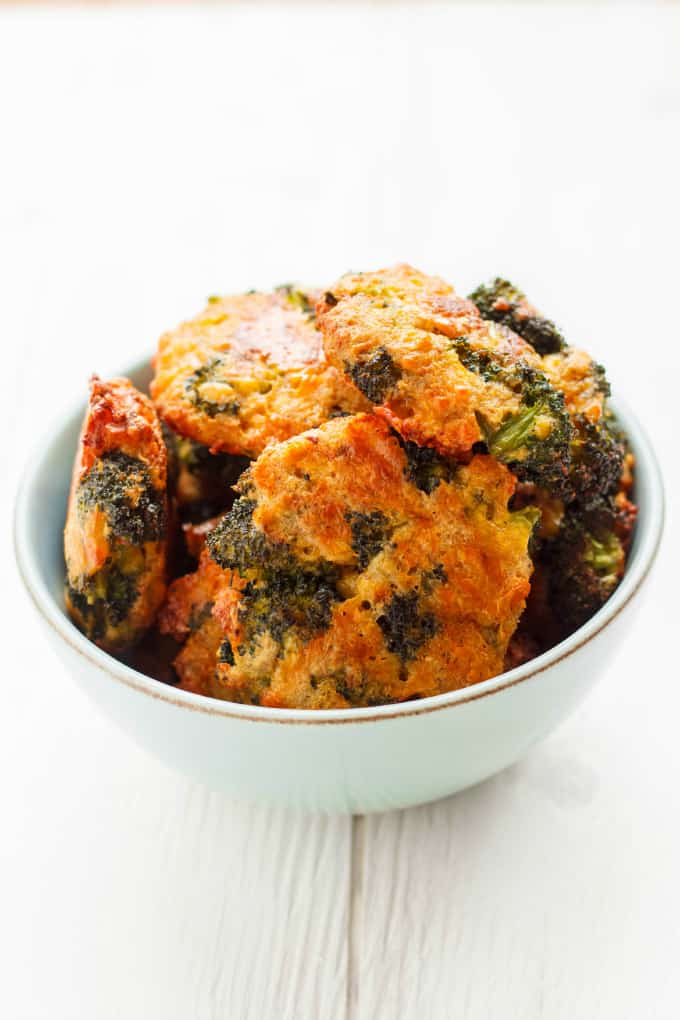 While I was cleaning out the fridge, another idea came to me. I want to try this recipe, but replace the broccoli with shredded carrots. I was going to make a batch alongside the broccoli but realized I only had baby carrots on hand and did not want to be grating those forever. A project for next week!