Today's post is very special. It expresses friendship, love, and the foreshadowing of a possible murder.
Let's set the scene. My husband told me that a friend of ours wanted to know if I would help him make a cake. Cake making?! I cannot turn that down so I already agreed before he showed up at our door to explain the situation (my husband already knew the story, but he wanted me to hear it for myself from the mouth of our friend.)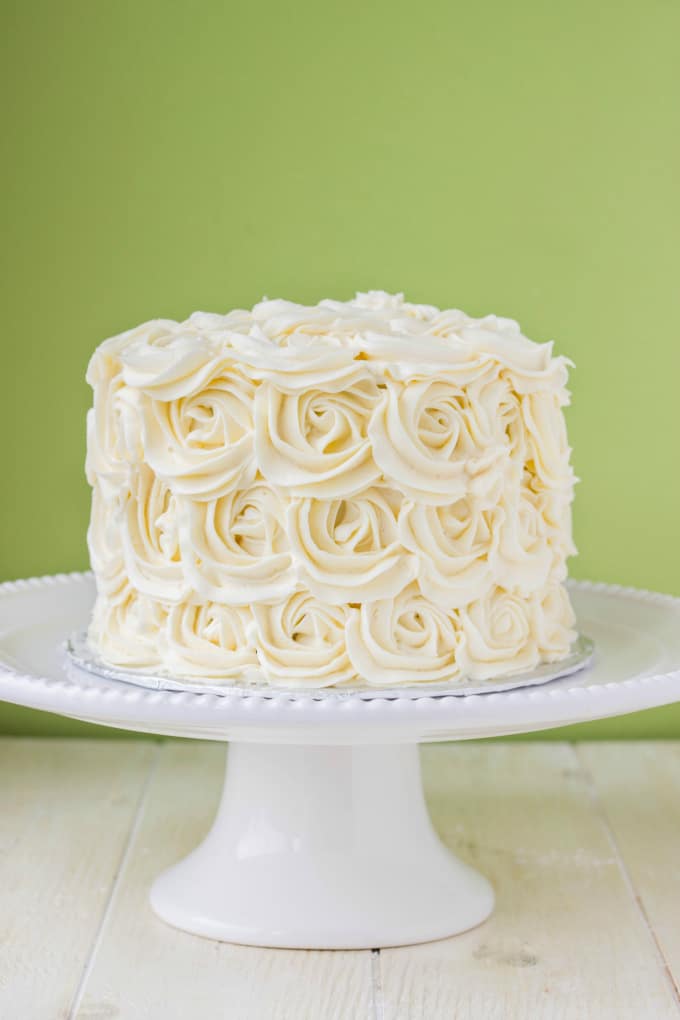 And here is where I thought he was going to be murdered. He explained how the previous year he completely forgot about his anniversary with his significant other. Just completely forgot about it. He even hung out with her that day, but not once did he remember. Surprisingly, he lived to tell us this event. When he did remember (as I recall, she told him around midnight that he had forgot about their special day) he was determined to bake a cake and beg for forgiveness. Let's just say, baking a cake until 4 in the morning and then burning it while he tried to make up for his mistake, it was a long night. I figured he wanted to surprise his girlfriend this year with a nice cake to make up for the hardships he went through the previous year. And then he told me about the rest of his plan.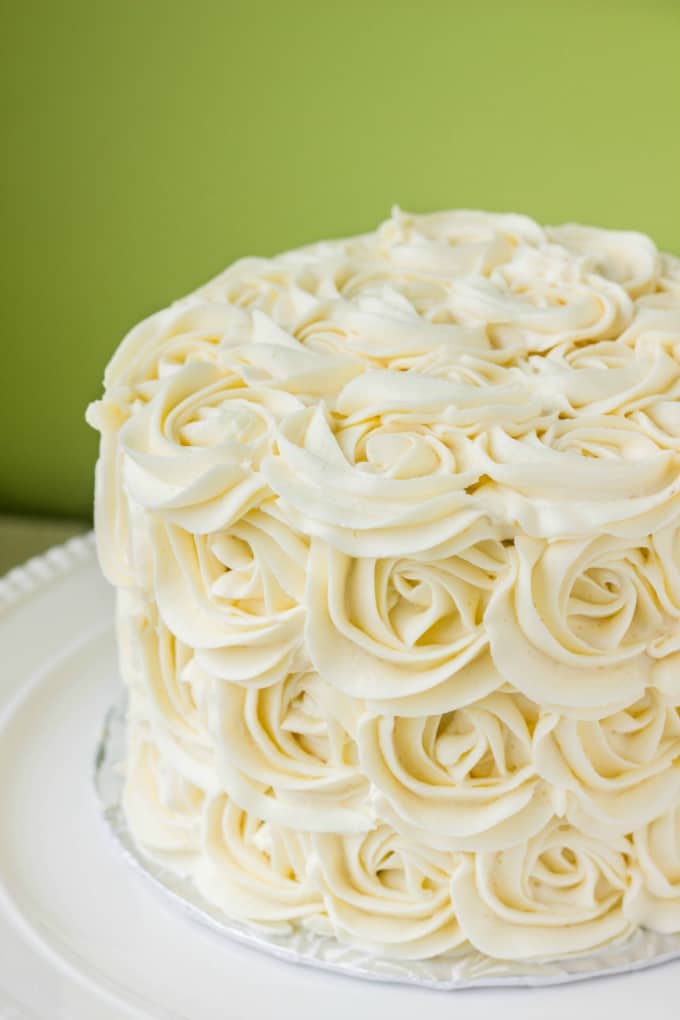 His plan was to make a cake (with my help) and then present it to her the following day. I thought, okay, all good, we can make it in advance. But noooo, his plan was making the cake ON his anniversary and deliberately forgetting the anniversary. That's right. He knew full well when his anniversary was this year, but he wanted to pretend as though he forgot again and then surprise her with the cake and a nice dinner out. I must admit, I was skeptical. His girlfriend had no idea of his plan, and having already forgot once, I was sure we were never going to see our friend again...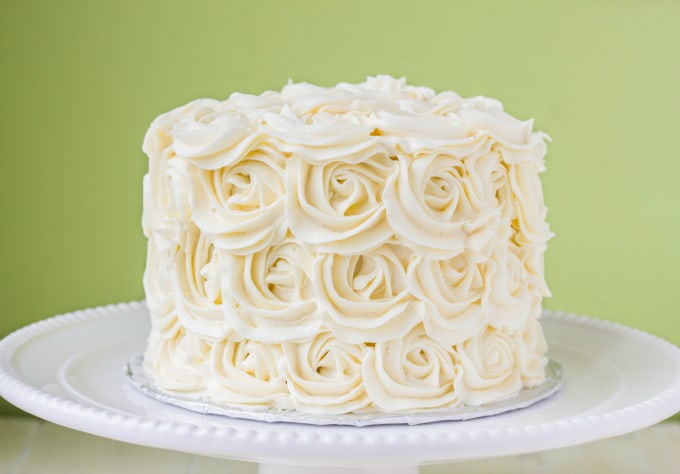 I am happy to say it all worked out! Aside from spending his anniversary making a cake, he watched some Futurama with Mr. TCW and kiddo. I would say, all in all, it was a successful day.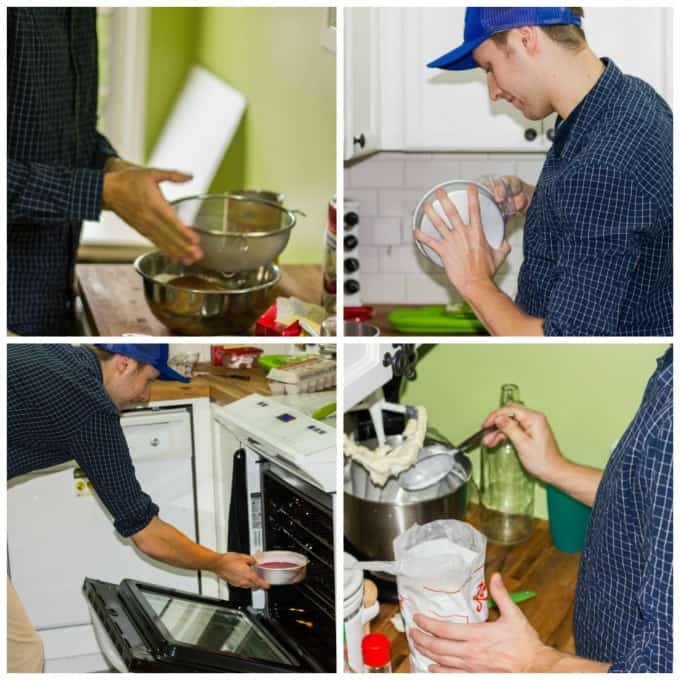 He decided on a red velvet cake with vanilla buttercream. Simple, romantic, and delicious! I have been on a red velvet kick, so this was perfect for me. And it was a lot of fun showing someone how to make a cake from scratch (there were some comments about how much butter was in the icing, but I assured him it is what makes the icing so delicious.) He did an amazing job with the cake! Mr. TCW took pictures for us along the way because I was busy helping Travis with the cake and didn't want to focus on too many tasks at once. We had a minor setback when kiddo got all grumpy with Travis (it is hard to see in the picture but her arms are crossed and she totally has her back towards him!) but she is quick to get over her issues.
Now, most of the time a standard buttercream recipe makes enough to cover a 8 or 9-inch cake. However, depending on your piping technique, you could use more or less. With rosettes, you use A LOT of buttercream. I made one batch of this icing and then had to make another half batch to finish the cake. I recommend doubling the recipe just to be safe. Nothing worse than running out of icing just before the cake is complete. And even worse, you will probably never get the color matched exactly (thankfully we left the icing in its original state.) Just don't say I didn't warn you! The recipe for the red velvet cake can be found below the buttercream recipe.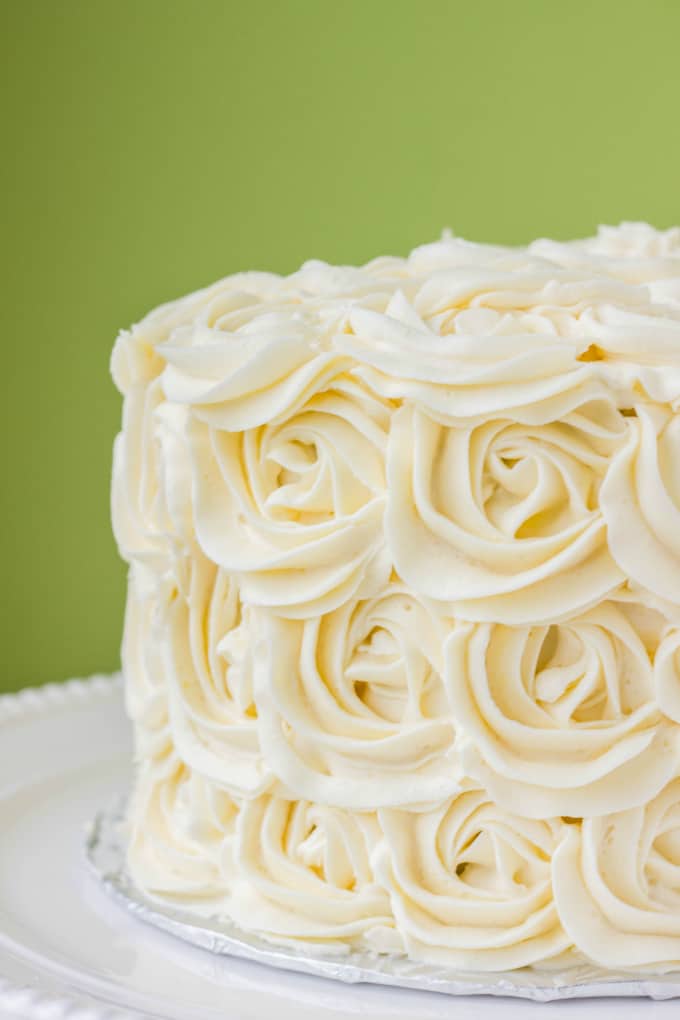 📖 Recipe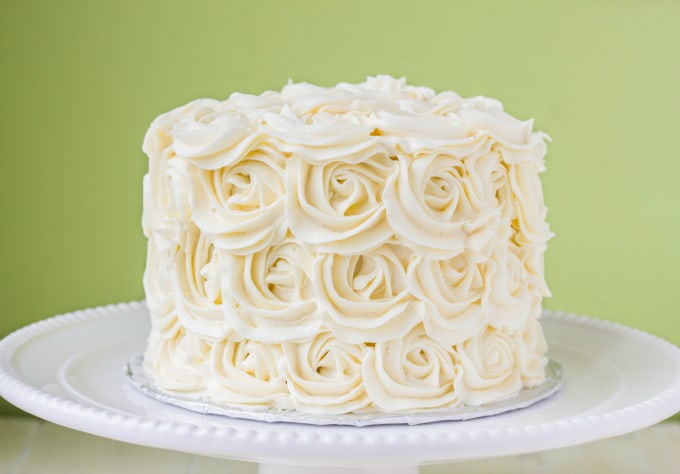 Red Velvet Cake with Vanilla Buttercream Rosettes
This holiday season you can wow your guests with a very simple red velvet cake with vanilla buttercream. Pipe on large rosettes for a fantastic finish!
Ingredients
1 ½ cups butter, room temperature
4 cups confectioners' sugar
2 tsp. vanilla
3 tbsp. heavy whipping cream (I had to use milk this round.)
Instructions
Add the butter to the bowl of your stand mixer. Beat on medium-high for about 5 minutes, until light and fluffy (and slightly paler in color.)
Sift in confectioners' sugar and add the cream and vanilla. Mix on medium-high for a couple of minutes, or until well mixed and fluffy (might take around 4-5 minutes, just make sure not to over-whip or you will have lots of air bubbles.)
Nutrition Information:
Yield:

10
Serving Size:

1
Amount Per Serving:
Calories:

433
Total Fat:

29g
Saturated Fat:

19g
Trans Fat:

1g
Unsaturated Fat:

9g
Cholesterol:

78mg
Sodium:

221mg
Carbohydrates:

44g
Fiber:

0g
Sugar:

43g
Protein:

0g
During the winter season, I have no problem making buttercream with all butter. There is a less likely chance of the icing melting with the colder temperatures, however, if you know you are going to be in a very warm environment, I suggest subbing in some shortening for the butter. Personally, I love an all butter buttercream, but sometimes changes need to be made.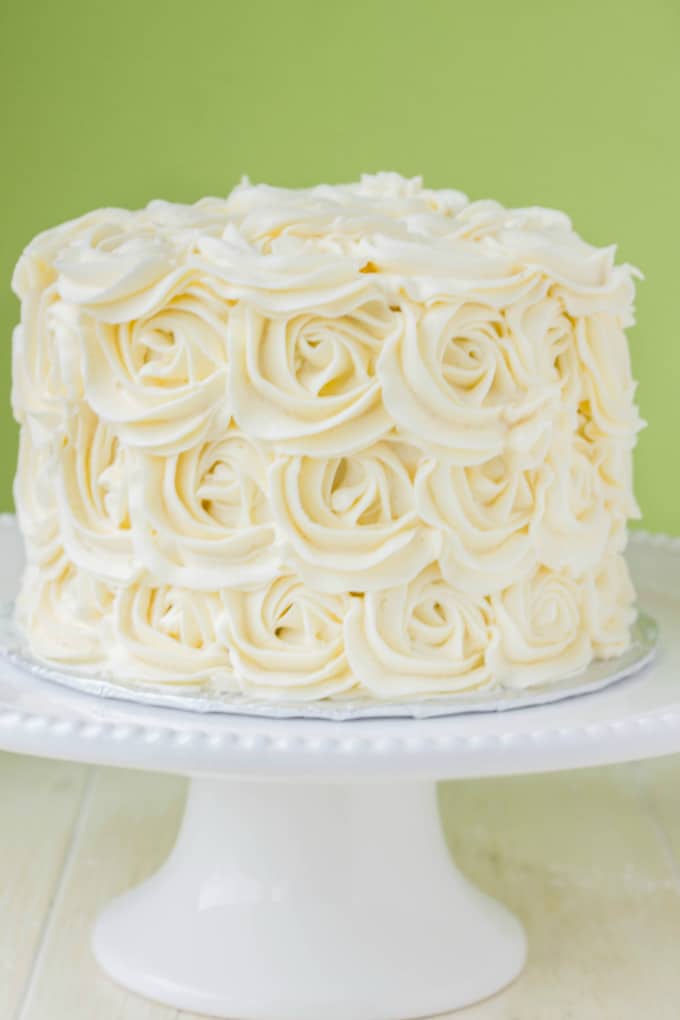 This red velvet cake with vanilla buttercream is very simple to make and is sure to be a crowd-pleaser. I especially like how it can be used as a Christmas cake as well because of the red and white contrast. Well, more like ivory with the color of the butter coming through, but I prefer the look over a pure-white cake.