Valentine's Day is all about romance! This Valentine's Day dinner plan has everything you need: from desserts, to main courses, and even some fun crafts!
Does it feel like the year is flying by for everyone else?!
Maybe because our winter has been kind of mild as of late. Now that the colder temperatures are coming, I am sure I will feel like this month will drag!
To forget about that, I have teamed up again with the awesome bloggers who brought you the 12 Game Day Recipes, Printables, and Decorations! Your Valentine's Day dinner plan should not be stressful or crazy, and today we have the perfect combination (so half the work is already done for you!) And since Valentine's Day is just around the corner, it is never too late to start prepping 🙂
I know Valentine's Day produces mixed feelings, but I love it! Great food, desserts, and red is my favourite colour 🙂
This Valentine's Day Dinner Plan has everything you need to make Valentine's Day a night to remember. From appetizers, to desserts, to printables and party ideas, we've got you covered!
Raspberry Pear Salad with Homemade Raspberry Vinaigrette from Yellow Bliss Road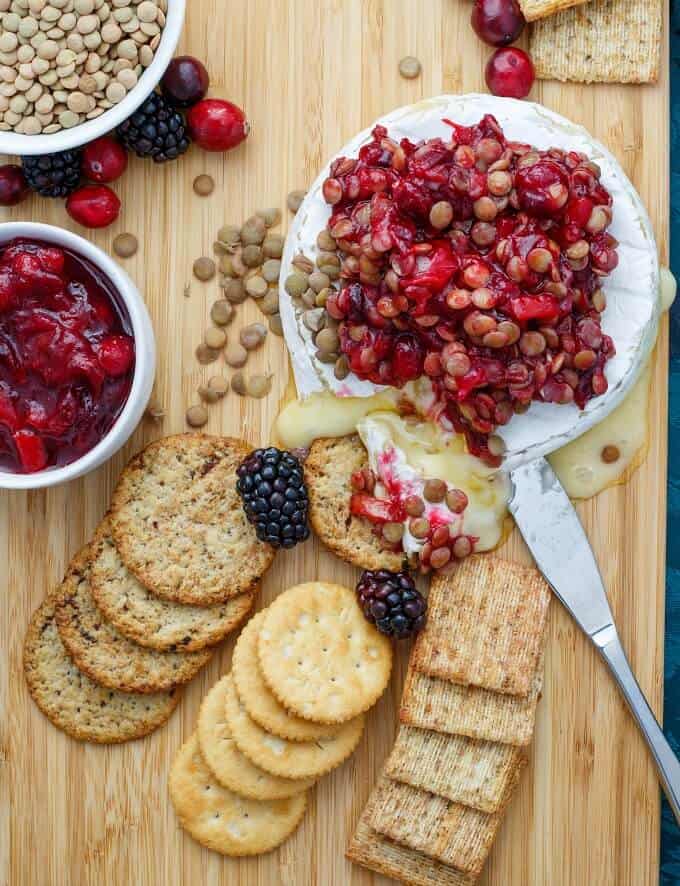 Cranberry Lentil Brie Bake from The Cookie Writer
Instant Pot Mashed Potatoes from The Baker Upstairs
10 Minute Lobster Tails from Sweet C's
Balsamic Herbed Flat Iron Steak from Your Homebased Mom
Blue Cheese Fondue from A Dash of Sanity
No Bake Raspberry Chocolate Cheesecake from Julie's Eats & Treats
Slow Cooker Chocolate Fondue from Honey and Birch
Chocolate Raspberry Bundt Cake from Tidy Mom
Romantic Valentine's Parfait from Fun Squared
Valentine's Day Dinner for Two from Celebrations At Home
Free Printable Romantic Valentine Card from Balancing Home
Be sure to join us next month when we'll be sharing our favorite EASTER BRUNCH food and decorating.
Don't forget to pin this post so you can use all of the ideas for impress your family and friends on Valentine's Day!
This post was brought to you by:
Yellow Bliss Road | The Cookie Writer | The Baker Upstairs | Sweet C's | Your Homebased Mom | A Dash of Sanity | Julie's Eats & Treats |
Honey and Birch | Tidy Mom | Fun Squared | Celebrations At Home | Balancing Home