We have a heat warning, but I cannot help thinking about these toasted coconut-lime banana bread muffins! The perfect breakfast, lunch, and office snack!
I cannot believe my daughter begins grade 2 next week!
Where has the time gone?!
Not to mention I have to get back into the school routine. Prepping lunches, wholesome dinners, no more staying up late… Jeez, no wonder she doesn't want to go to school 😉
All kidding aside, I do look forward to fall baking and I am happy to be sharing these toasted coconut-lime banana bread muffins with you today!
Toasted coconut is a favourite here! Sure, we love regular coconut, but the toasted variety really brings out its flavours. I have made this recipe many times, and only once with non-toasted coconut, and have to say, toasted is the way to go! But if you are short on time, regular coconut flakes work well, too. Don't skip the toasting!!! 😉
I find banana bread is really forgiving and nothing changes here with these coconut-lime banana bread muffins. I was beginning to worry that the extra lime juice would turn the batter into a soupy mess, but no fret! It alllllll works out!
You can easily make this recipe in loaf form (it will need about 1 hour in the oven, minimum.) But I prefer the muffin way when it comes to back-to-school meals. Easy to grab, freeze well if you have leftovers, and great any time of the day.
So if you are like me and always seem to have brown banana hanging around, I say "make these toasted coconut-lime banana bread muffins!" A nice change from your typical banana bread recipe (as you know, I love to think outside the box!)
Toasted Coconut-Lime Banana Bread Muffins
---
An easy back-to-school recipe! These toasted coconut-lime banana bread muffins are so moist and delicious!
15 minPrep Time
20 minCook Time
35 minTotal Time
Ingredients
1 1/2 cups all-purpose flour
1 tsp. baking soda
1/4 tsp. salt
1/4 cup milk
2 large eggs
1/2 cup coconut oil, room temperature
1 tsp. vanilla
1/2 cup brown sugar
1/2 cup granulated sugar
3 ripe bananas, mashed
1/2 cup shredded unsweetened toasted coconut
2 tsp. fresh grated lime zest
2 tbsp. freshly squeezed lime juice
Instructions
Sift flour, baking soda, and salt into a bowl. Set aside.
Preheat oven to 350F. Line muffin tin with liners.
Cream together the coconut oil, sugars, and lime zest until light and fluffy (basically until the sugars meld together.) Add one egg at a time, waiting to fully incorporate before adding the next. Add in vanilla, lime juice, and bananas: mix until bananas have broken down. Add the flour mixture and toasted coconut. Mix until just combined!
Pour batter into muffin liners (just below the top of the liner (about 2/3rds of the way full.) Place into oven and bake for 20-25 minutes, or until toothpick comes out clean.
Cool for 5 minutes in muffin tin before moving to cooling rack.
Notes
Toasted coconut is super simple to make and my tutorial can be found here: https://thecookiewriter.com/tutorial-make-toasted-coconut/
7.8.1.2
642
https://thecookiewriter.com/toasted-coconut-lime-banana-bread-muffins/
Love these toasted coconut-lime banana bread muffins?! Try some of these recipes: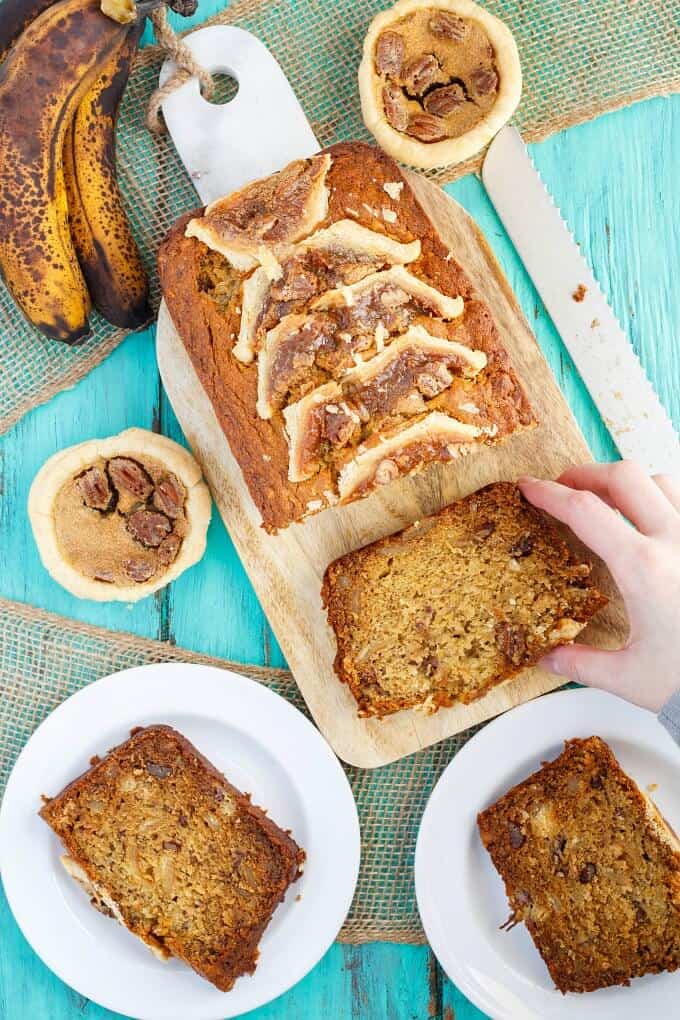 Homemade Butter Tart Banana Bread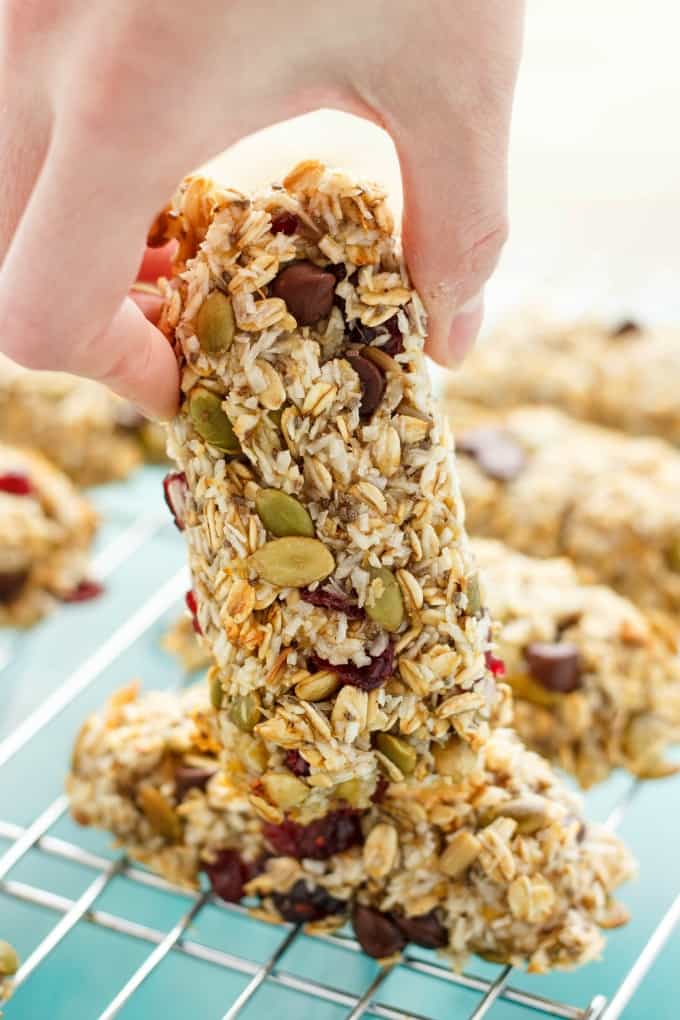 Three Ingredient Banana Granola Bars