Thick and chunky, this slow cooker split pea soup is not only vegetarian (and vegan if omitting the Parmesan rind,) but it is the perfect meal on a cold winter's day!
I love me some split pea soup! I will admit, it wasn't until I met my husband that I really tried this variety. Most of the time split pea soup is made with ham or ham bones, and as a vegetarian that would be a no-go for me. I did not feel as though I was missing out because I have never been a huge pea fan, but what I did not realize was how different split peas are from your ordinary frozen or canned sweet peas.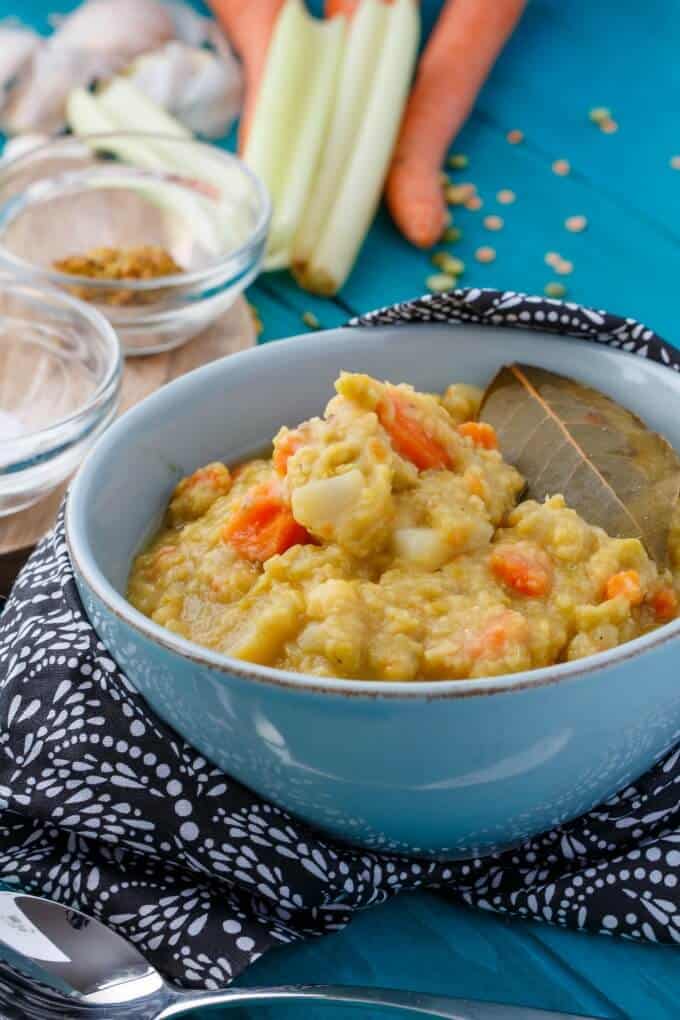 It was actually my mother-in-law who first made me split pea soup and ever since, I have been hooked! I ask for it, or her cream corn soup when I am sick (and have no shame devouring the entire pot.) Even when I am feeling 100% I like a warm bowl of soup. This slow cooker split pea soup is a recipe that I have been making for some years now, and it is completely vegetarian/vegan (if you omit that Parmesan cheese rind!)
A recipe cannot get much simpler! Plus, it turns out so nice and chunky in the slow cooker that I feel it fills me up more so that your tradition broth soup (sooooo thick!) And with our cold temperatures, I feel this slow cooker split pea soup is perfect this time of the year!

Slow Cooker Split Pea Soup (Vegetarian)
---
Kacey
A thick vegetarian split pea soup made in the slow cooker! If you find your soup is really thick, just add more broth, but we love the chunkiness!
15 minPrep Time
4 hrCook Time
4 hr, 15 Total Time
Ingredients
2 cups dry split peas (I used tri-colour)
7 cups vegetable broth
2 dry bay leaves
Salt and pepper
1 tbsp. coarse whole grain mustard
4 garlic cloves, minced
4 celery stalks, sliced 1/2 inch thick
3 large carrots, sliced 1/2 inch thick
1 large potato, peeled and cubed
Small piece of Parmesan rind (optional)
Instructions
Add all the ingredients to your 6-quart slow cooker. Stir and place on high for 4 hours, or low for 7-8 hours. Remove rind and bay leaves before servings.
Notes
Every slow cooker is different, so you may need more time (you cannot mess this recipe up, trust me!)
7.8.1.2
381
https://thecookiewriter.com/slow-cooker-split-pea-soup-vegetarian/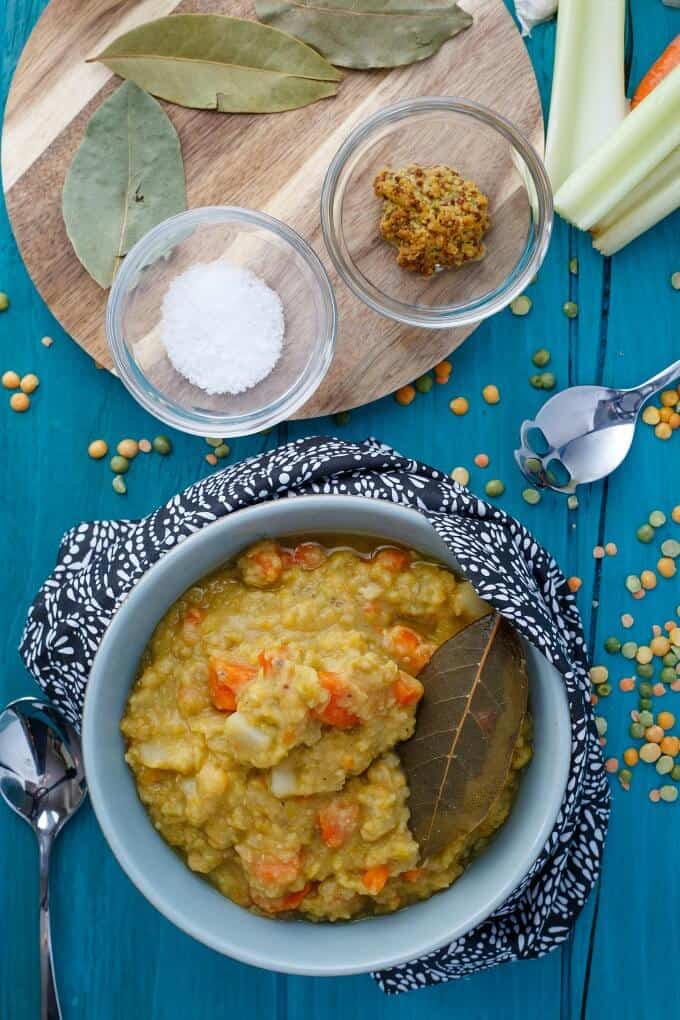 Speaking of weather, every week has been the same here. Monday is freezing cold (I think we have had cold warnings every week) followed by the weather slowly warming up throughout the week, with the weekend being the warmest. Then immediately back to frigid temperatures! If Monday's were not already bad enough…
Love this slow cooker split pea soup (vegetarian)?! Try some of these recipes: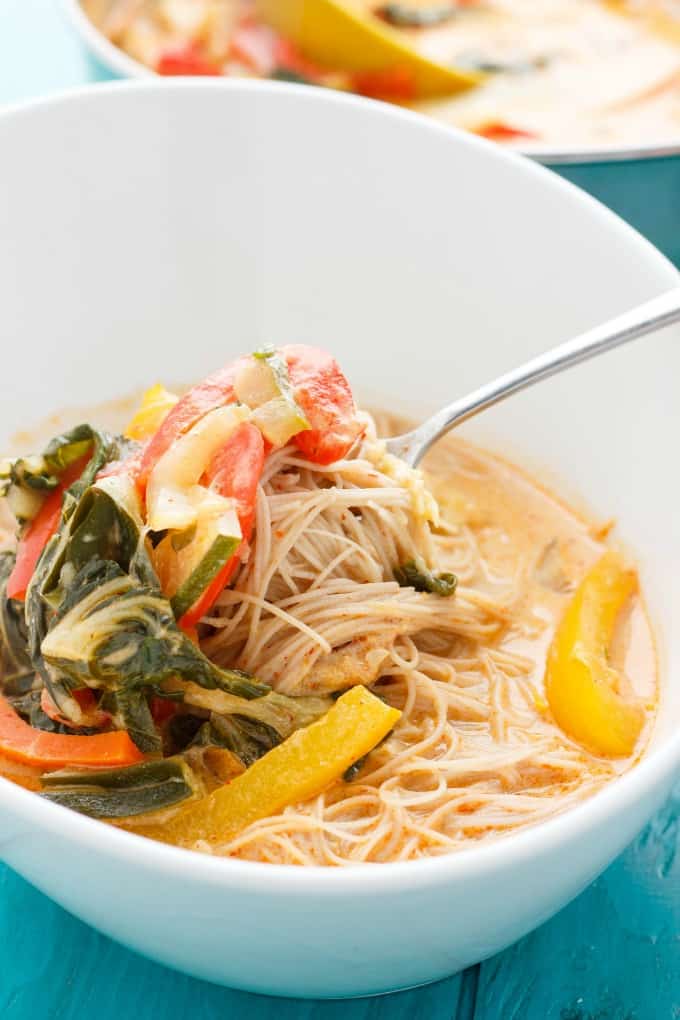 Coconut Curry Soup over Vermicelli Rice Noodles