Sometimes recipes are so good, you don't need many words.
Shanghai bok choy. I had never tried it before, but I knew we had to try it once I saw it at the local grocery store.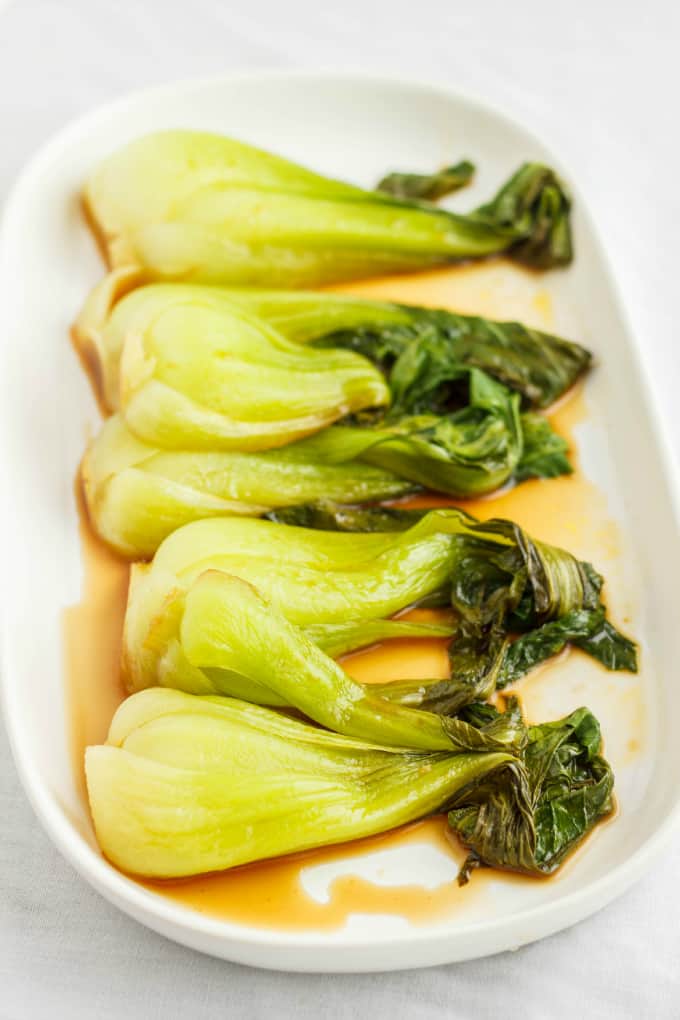 Quick, easy, delicious. I basically ate the entire meal to myself… I don't know the difference between Shanghai bok choy and other boy choys, but this recipe is definitely a favourite. I have made it twice since!

Shanghai Bok Choy
---
Kacey
Yields 2
15 minPrep Time
10 minCook Time
25 minTotal Time
Ingredients
4-5 Shanghai bok choy
3 tbsp. soy sauce
1 tsp. brown sugar
2 tsp. oil
1/2 cup vegetable broth
1/4 tsp. salt
1/4 tsp. garlic powder
1/4 tsp. red chili flakes
Instructions
Bok choy tends to trap a lot of dirt. Soak the bok choy in water for an hour or so. Come back and open up the stems the best you can without snapping or breaking the pieces. Try and really get in there with water to make sure no dirt remains.
Slice each bok choy in half lengthwise. Shake out excess water the best you can.
In a large saucepan, heat broth, soy sauce, oil, sugar, salt, garlic powder, and chili flakes over medium. Bring to a boil and place the bok choy into the pan, cut side down. Cover pan, lower heat, and simmer for about 5-10 minutes, or until soft.
Remove and serve immediately with additional sauce.
*You may have to cook your bok choy in batches depending on how big you pan is.
7.8.1.2
204
https://thecookiewriter.com/shanghai-bok-choy/
(Adapted from
Taste Hong Kong
)