Fun, kid-friendly, and easily customized to suit Valentine's Day or Halloween, these royal icing voodoo doll cookies are part of my Cookie Geek series (no special cookie cutter required!)
Yay!! I finally completed a royal icing cookie recipe (and before the special holiday in question!)
It seems like every holiday I have good intentions to decorate cookies based on that specific occasion. However, I get as far as baking the cookies and mixing the royal icing before I give up.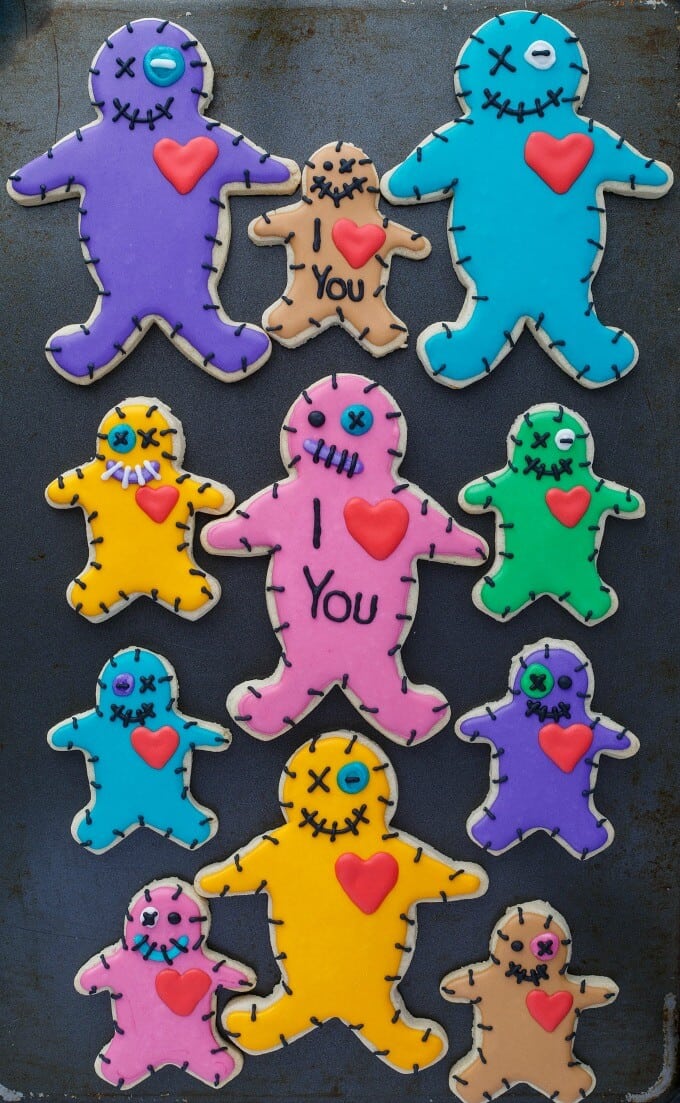 Not that I want to give up! Royal icing decorating is definitely time-consuming, and just when I think I have a moment to sit down, something distracts me. That being said, not only am I wasting cookies and icing, but I am not sharpening my royal icing skills!!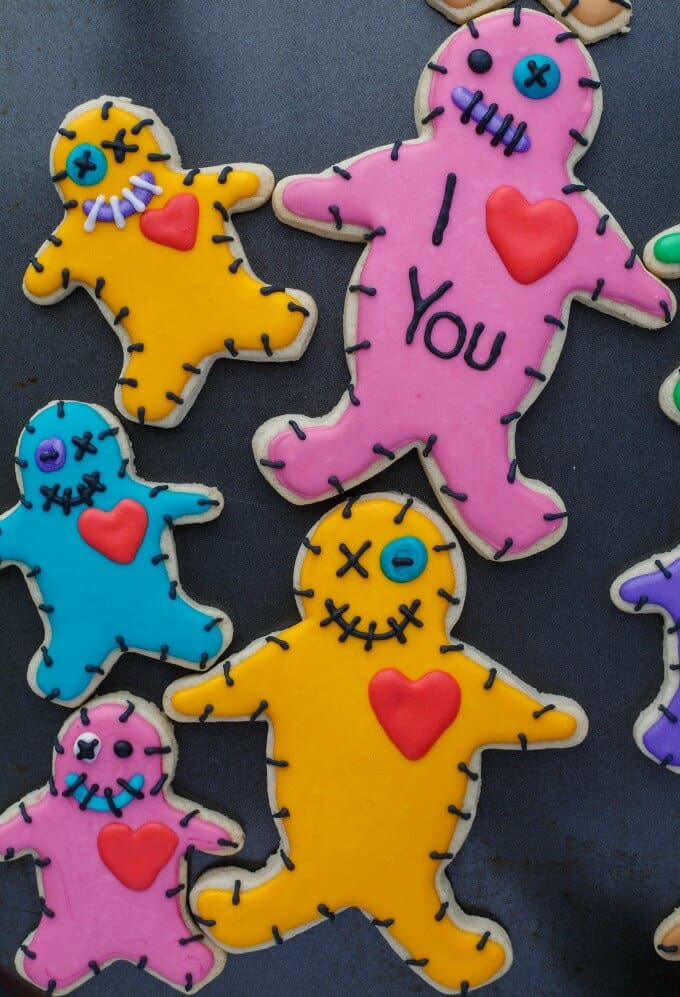 Pushing that all aside, I bring you these cute and adorable royal icing voodoo doll cookies! Originally I had planned to make them for Halloween, but as stated above, time was not on my side. However, seeing how cute these cookies turned out, I know I will be making some "scarier" voodoo doll cookies later this year 🙂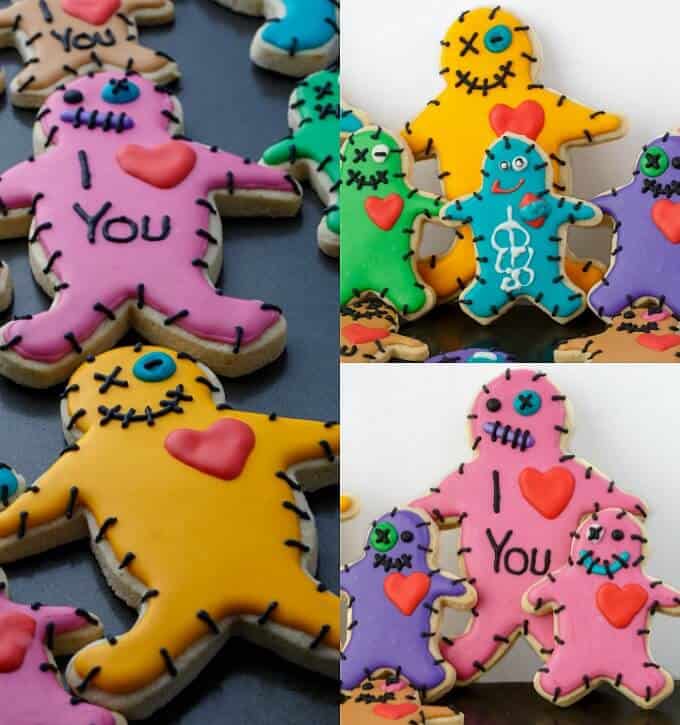 My daughter had a blast joining in with the decorating. She preferred the non-filled cookies as she wanted to do everything herself, but she did decorate one voodoo doll and he turned out super cute! A heart with veins and a rib cage according to her 🙂
You can get really creative here! These royal icing voodoo doll cookies are made from the gingerbread cookie cutter that comes with most standard sets. See, no special cookie cutter required! The rest is up to you. We were going for the cute look, so our colours were bright. I had to sneak in the brown since kiddo picked all the other colours!

Recipe!
I used my staple sugar cookie recipe that can be found under my royal icing Easter cookies from a few years ago! One batch got me an assorted amount of large and small voodoo dolls, but it all depends on size and thickness of your cookies.
For the royal icing, I prefer Sweetopia's version but have been omitting the cream of tartar as of late. She also provides some awesome tutorials.
The gingerbread man cookie cutter is from my big bin of Betty Crocker cutters.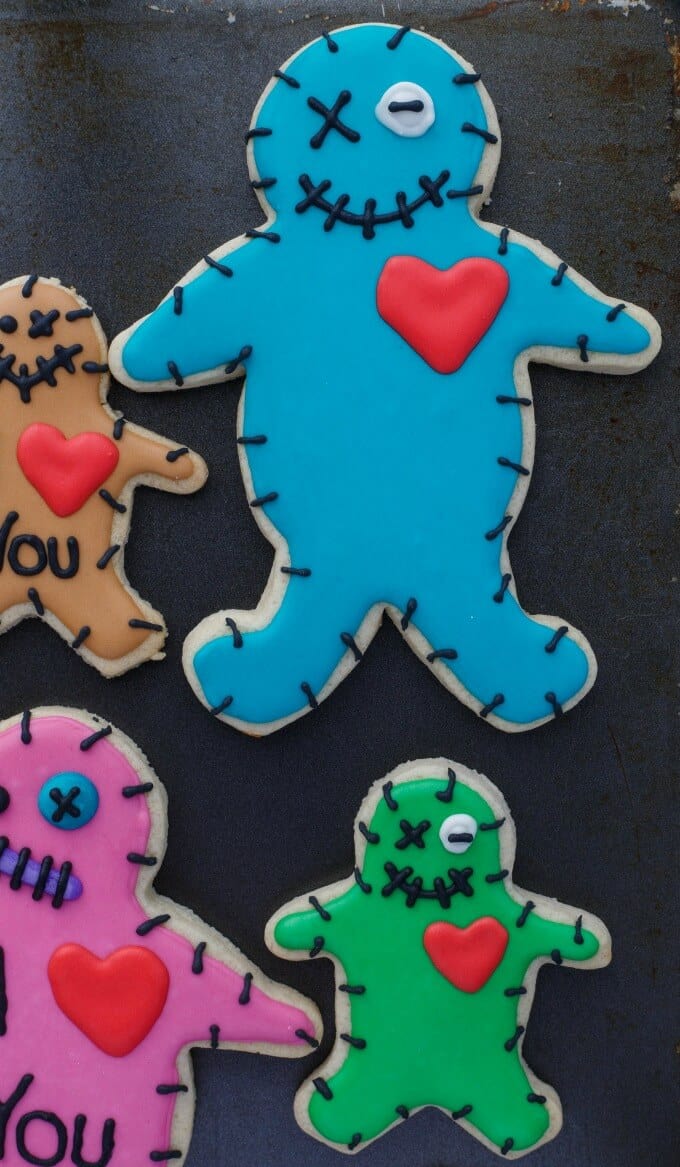 And there we have it! My daughter had a great time decorating, so remember this recipe is fun for all ages 🙂
Cookie Geek is a project created by The Cookie Writer that brings together all things geeky! The creations will not always be cookie-based, but rest assure I will try and keep the projects simple in respect that you should not have to buy special tools such as custom cookie cutters. Feel free to share what creations you would like to see be a part of Cookie Geek!
Love these royal icing voodoo doll cookies?! Try some of these recipes: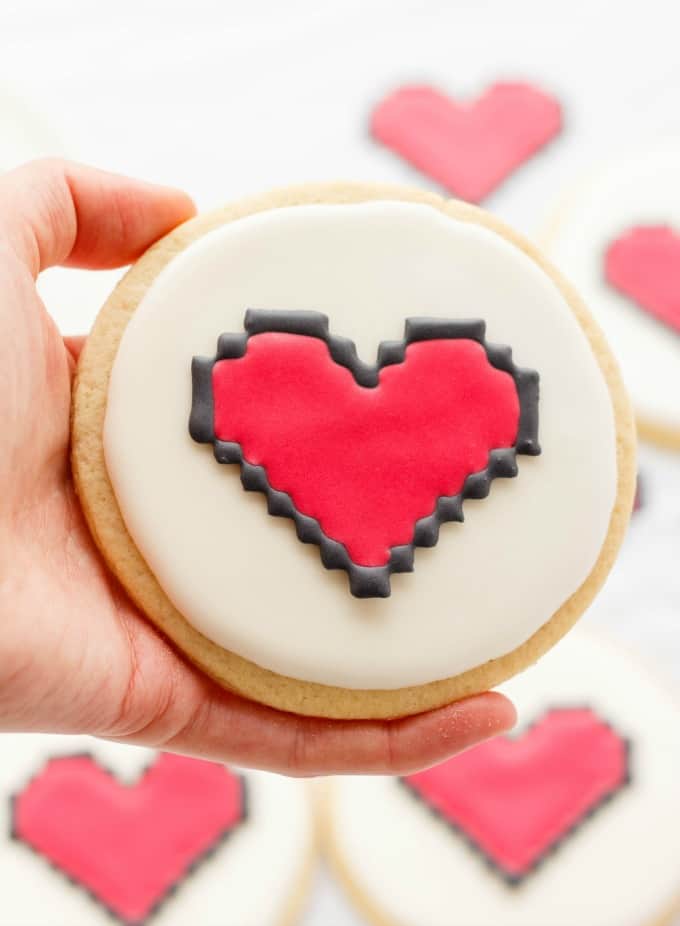 8 Bit Heart Cookies (No Special Cookie Cutter Necessary!) (Cookie Geek #2)