Desserts are often seen as a big sugar rush, but why not add in some educational elements with these royal icing Easter egg puzzle cookies! 
I am so excited for today's post!!
I have had these royal icing Easter egg puzzle cookies on my mind since early January, but knew I had to wait. I would have loved to have gotten them up sooner but since my daughter's Easter party wasn't until today, I couldn't just make these cookies and have them sit for weeks… Well, sure, I guess I could have made some in advance just to take pictures and share with you, but I have a love hate relationship with royal icing 🙂
These cookies are super easy to make and require very little skill with royal icing (I still suck but I definitely see improvement!) The hardest part was definitely the writing. My daughter's name was one of the first that I did and you can see I needed a smaller tip (which I definitely moved to.) Otherwise, you aren't really waiting around for days for the cookies to dry. I did the base coats of all the cookies with the polka dots on day one, and then wrote the names yesterday. Today they were shipped off with my daughter to share with her class.
Now, where does the educational part come in with these Easter egg puzzle cookies? My daughter likes to keep me informed about what the JK's and SK's are learning in school and the big thing is being able to recognize your first and last names. I was just going to make whole eggs with their first name's on the cookie, but figured if I went with a "cracked egg" appearance, they could utilize this in class and have the kids search for their matching cookie pieces! How fun is that?! Now these cookies are not just a sugar rush, but a nice lesson that can be taught at home or at school. I'm sure I will be editing my post as soon as I hear how the project went! *Just to let everyone know, all the name pairings in these pictures have been swapped with their original names because I know many do not want information about their children being available online. In this case, all names are made up and no full names being given!
Recipe!
I used my staple sugar cookie recipe that can be found under my royal icing Easter cookies from a few years ago! One batch got me about 20-25 Easter eggs, but it all depends on size and thickness of your cookies.
For the royal icing, I prefer Sweetopia's version but have been omitting the cream of tartar as of late. She also provides some awesome tutorials.
The egg cookie cutter is from my big bin of Betty Crocker cutters, and I used this weird cutter that was part of the Easter collection to make the perfect egg "cracking" template.
When you cut the egg cracks into the cookies, you want to separate the two halves, but then bring them back together so they are just touching. They will probably bake back together slightly, but I just used a knife to cut the pieces apart. This allows for minimal spreading and allows the pieces to match up nicely.
I hope that covers everything! I had my daughter help out of course. Never too young to teach them how to bake or decorate! Her cookie is going to our crossing guard along with an extra cookie we made.
I hope everyone has a lovely Easter! Sorry for not having the cookies up sooner, but maybe you can plan ahead for next year 🙂
Love these royal icing Easter egg puzzle cookies?! Try some of these recipes: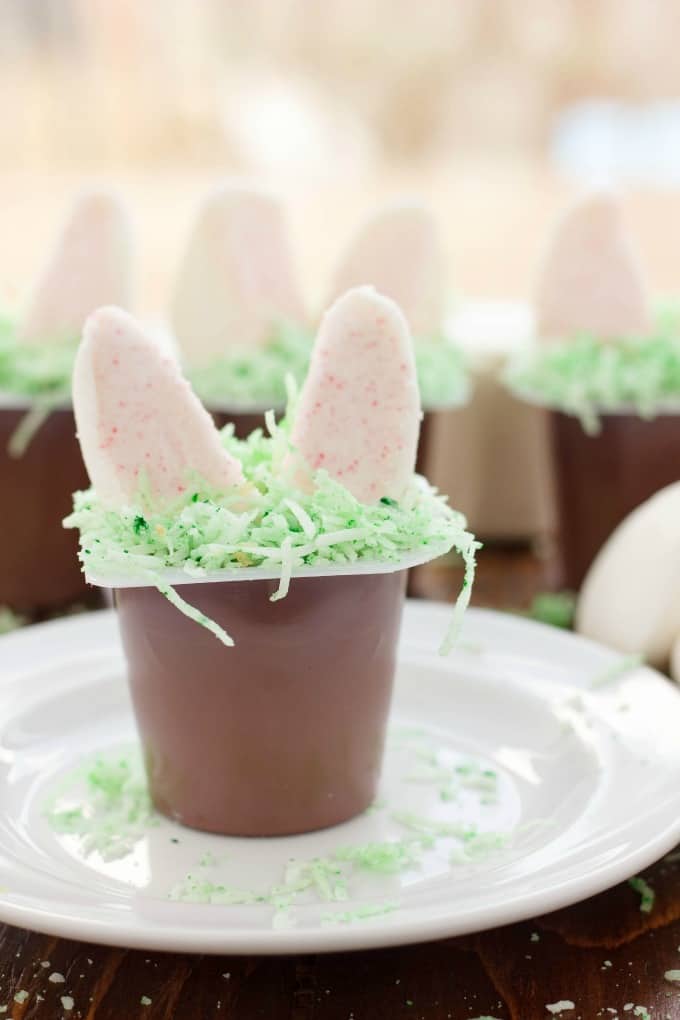 Marshmallow Bunny Ear Pudding Cups