We have our main, and we have our one side, now all that is left is our last reveal: these ranch green beans! So simple to make, and even better the second day, you won't be left stressing over Canadian Thanksgiving dinner!
We are back!
Sorry for the repeat newsletter last week. Seems I still need to get back into my routine!
While I may have been slacking in one area, I am still keeping true to my promise of new posts on a regular basis!
Today's ranch green beans are the last recipe in my Canadian Thanksgiving dinner series 🙂 One main, and two sides. I feel dessert is left up to you since some people like to go all out, while others prefer a simpler method 🙂
Unlike many recipes, this one DOES NOT use powder ranch seasoning. Instead, I use my favourite ranch dressing: Litehouse's Homestyle Ranch. Today's post is not sponsored, though I have worked with Litehouse in the past.
The recipe is SUPER simple. You want to boil the beans for approximately 5 minutes, drain, and immediately throw into an ice bath (to stop that cooking process!) Then we cook them in butter or oil with some garlic until tender to our liking. Toss in some ranch dressing and you are good to go! Of course, being that we love ranch, we threw more on top before serving!
As I said, much like carrot recipes to me, these beans taste even better the next day! So feel free to make them in advance to lessen the load on actual Thanksgiving day 🙂
And in case you missed the previous posts, these ranch green beans pair along nicely with my mashed rutabaga and my slow cooker honey-mustard apple ham! Now all that is left for you to do is decide on a dessert!
Love these ranch green beans?! Try some of these recipes: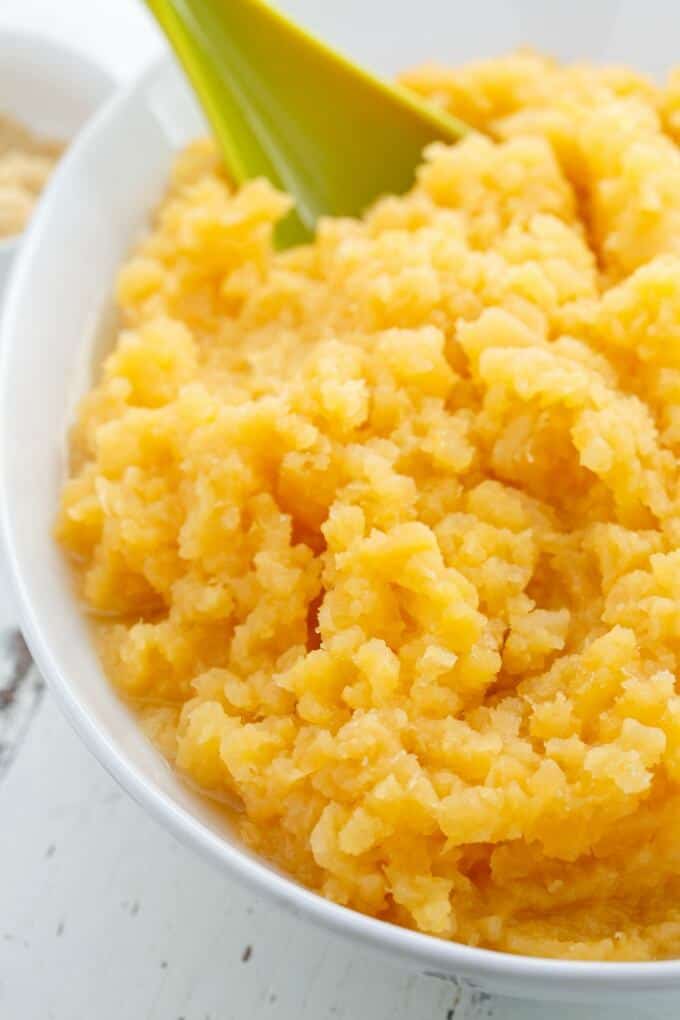 Mashed Rutabaga (Mashed Turnip)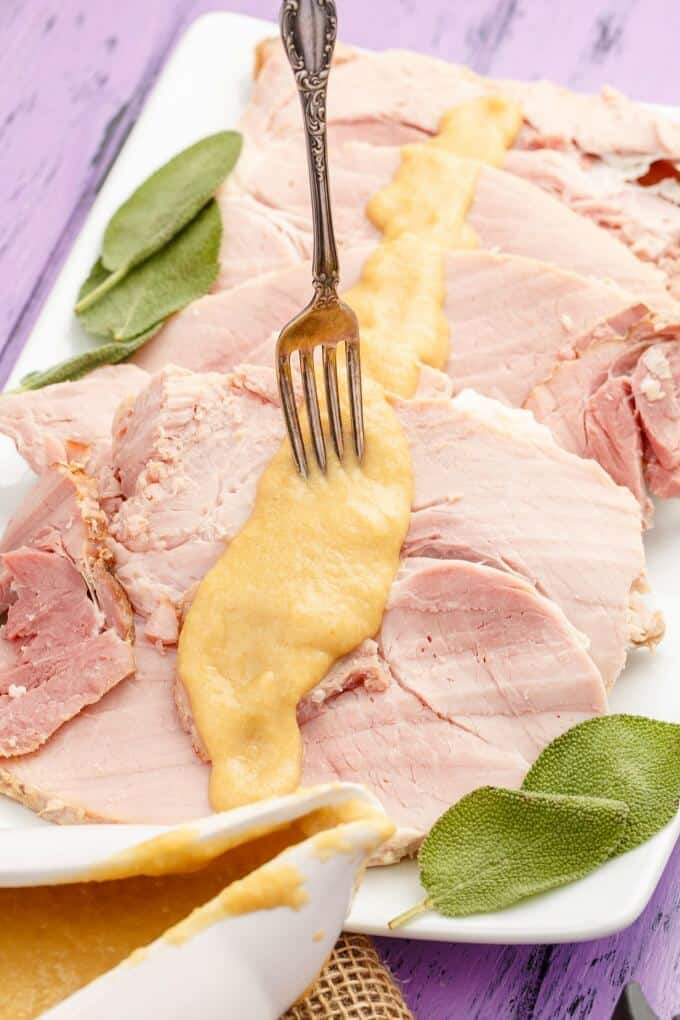 Slow Cooker Honey-Mustard Apple Ham