Orange and chocolate are a classic pairing, but sometimes we like those ingredients separate! These orange cookie crinkles should help fill any orange-void in your life!
The recipe and photos for these orange cookie crinkles has been updated as of February 10th, 2016!
Another dessert recipe with orange flavours throughout. I won't lie, I definitely did not make these for myself.
My husband took these orange cookie crinkles with him when he went camping, making sure to share with everyone. I based them off my Lemon Cookie Crinkles after much success with the recipe. I was very happy with how these turned out. I added some extra orange zest because I feel citrus cookies can never have enough flavour. This being said, if you are not a big zest fan, cut back! You can always add more later.
I stick to this recipe because I have had great success with it. Any citrus would work. Feeling adventurous? Try a combination of citrus flavours! My next goal is to create a lime and coconut cookie crinkle, so keep an eye out for that!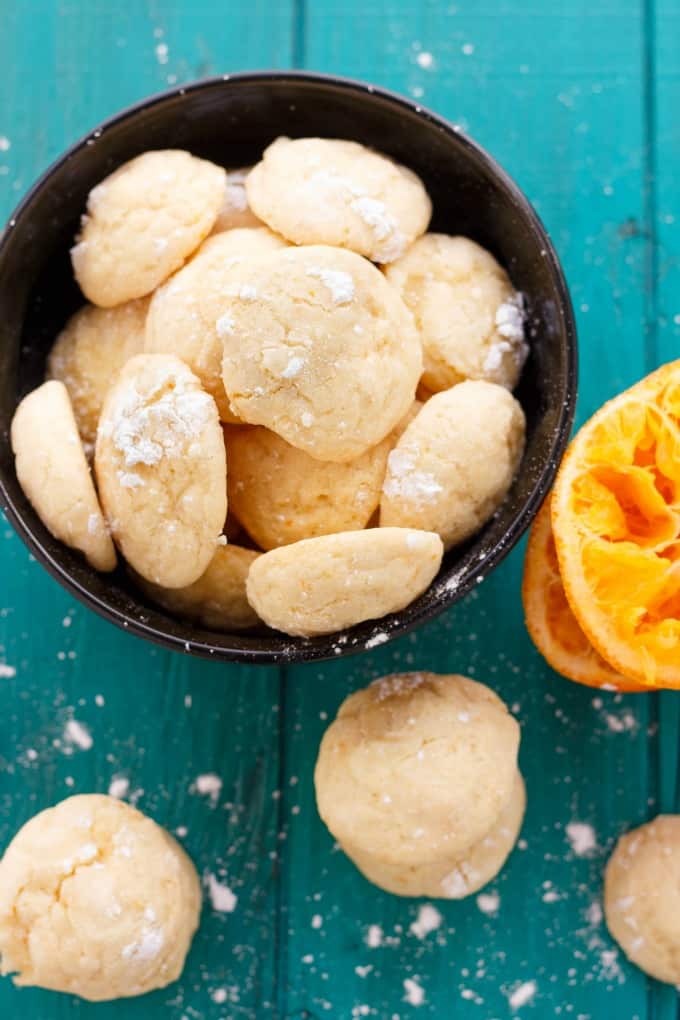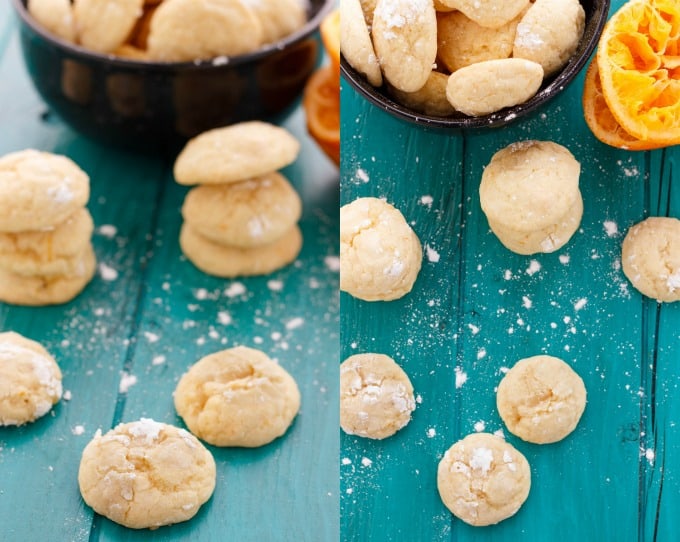 Easy, delicious, and a crowd-pleaser! I like how simple the cookies are. The dough may be a tad sticky, but do not worry. They will work out, especially rolling them in that confectioners' sugar.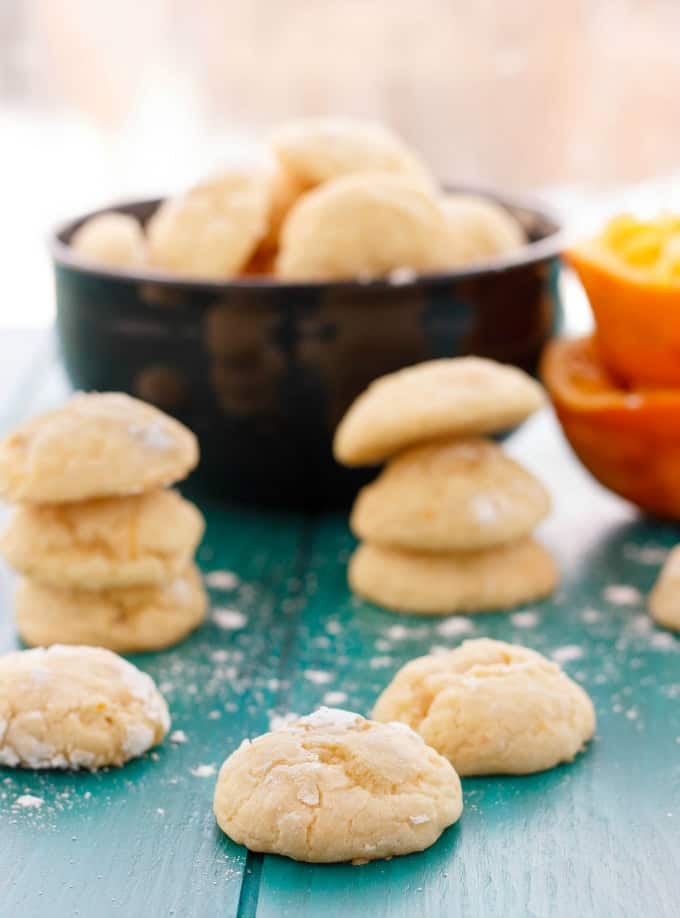 For some reason, my cookies always come out high and fluffy. Not a bad thing at all! However, I always see thin cookie crinkles and wonder what the heck I am doing to get them to turn out so poofy! These orange cookie crinkles are a bit smaller than my lemon cookie crinkles, but not by much! Even with the extra zest I cannot seem to flatten these bad boys out. Maybe that is why I keep coming back to this recipe. No need to mess with an awesome looking cookie!
Love these orange cookie crinkles?! Try some of these recipes: